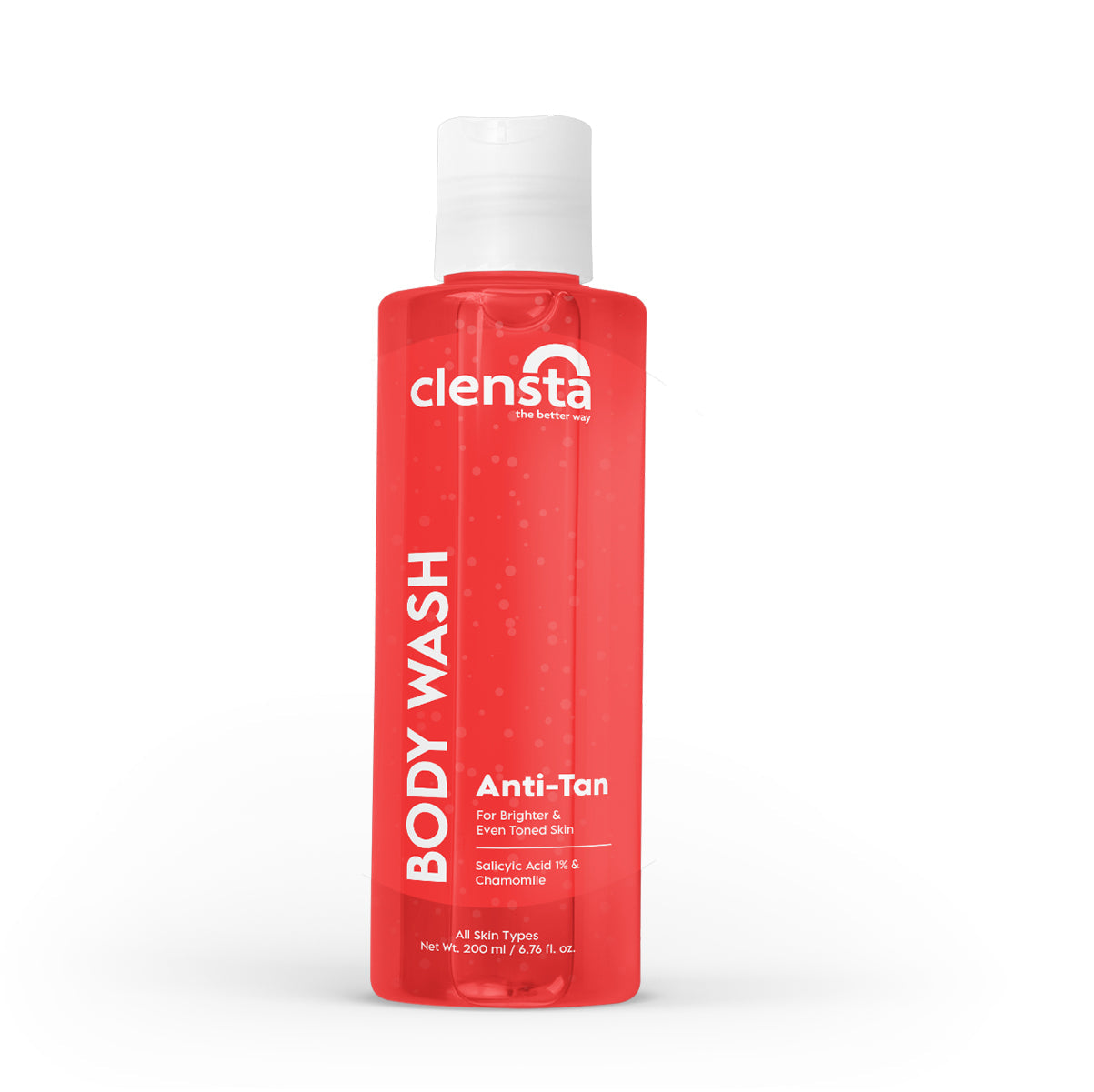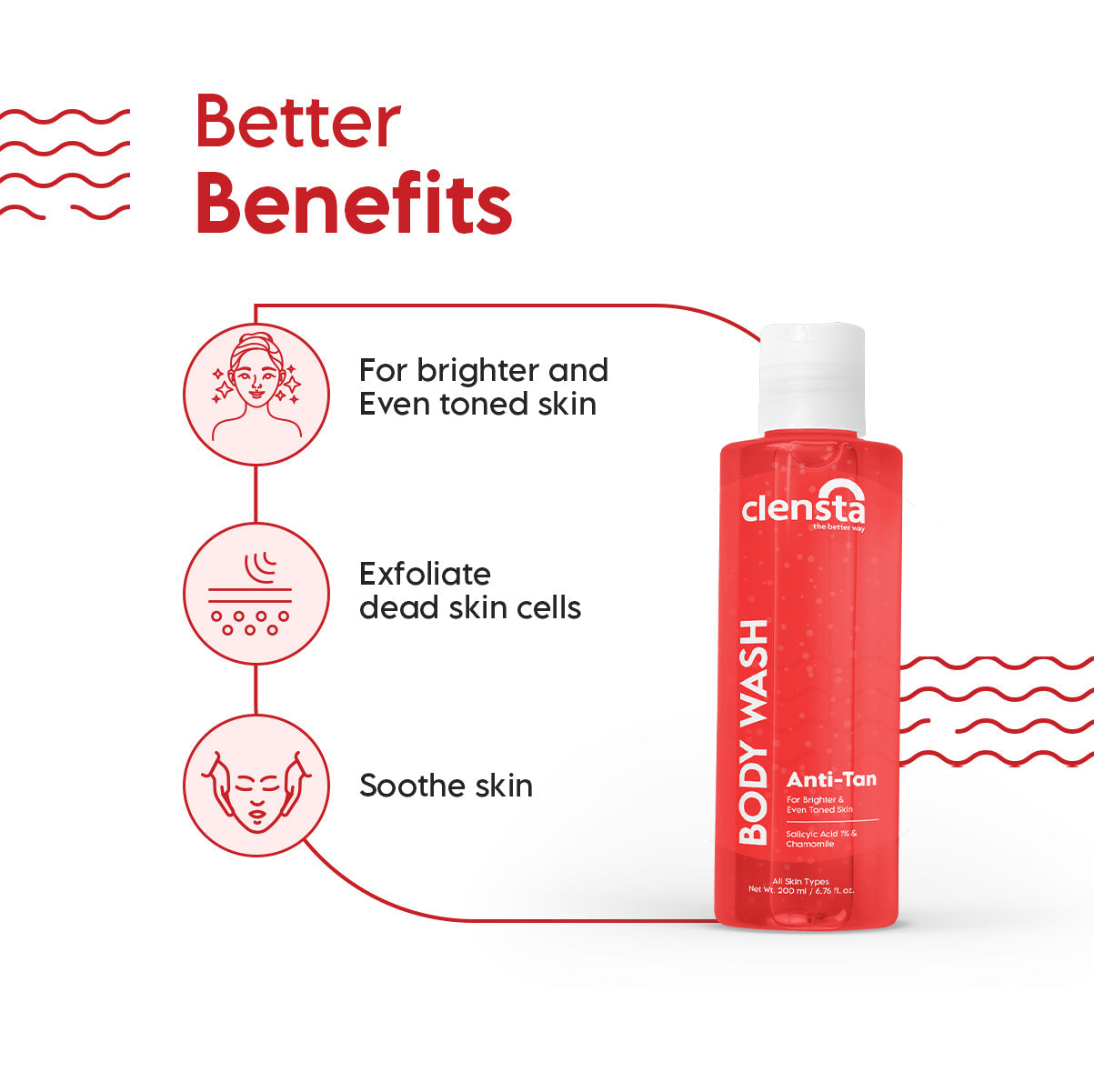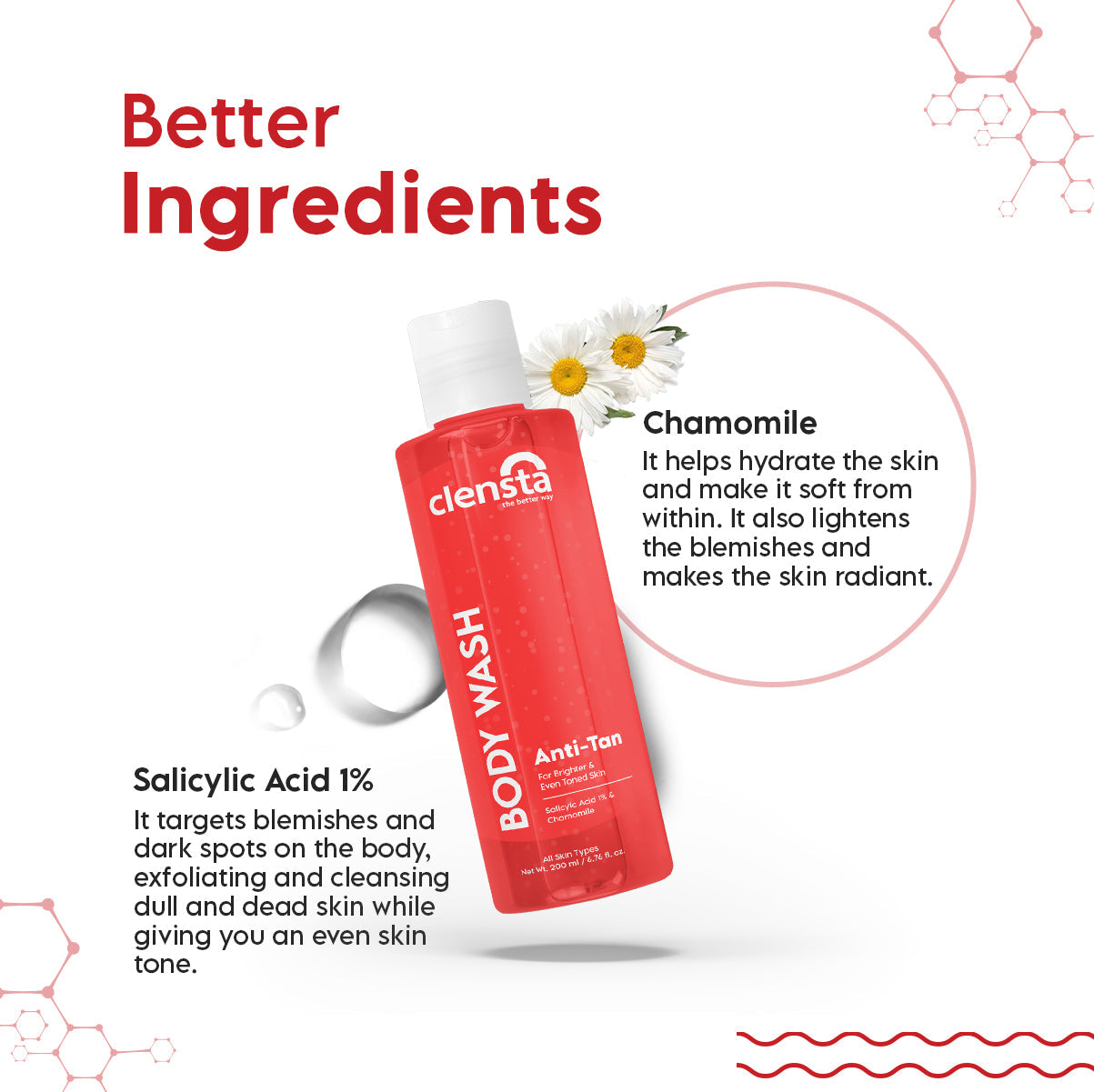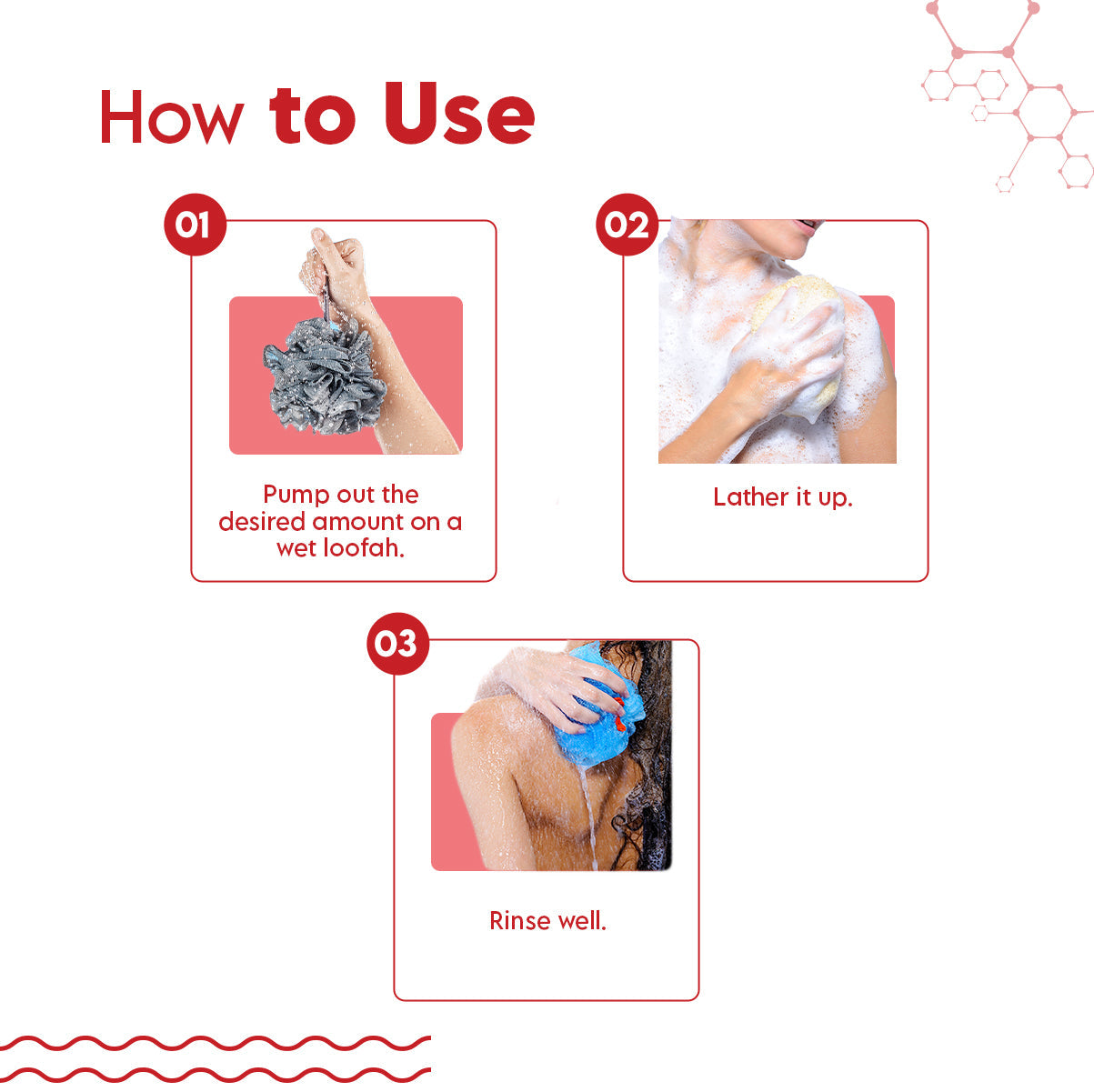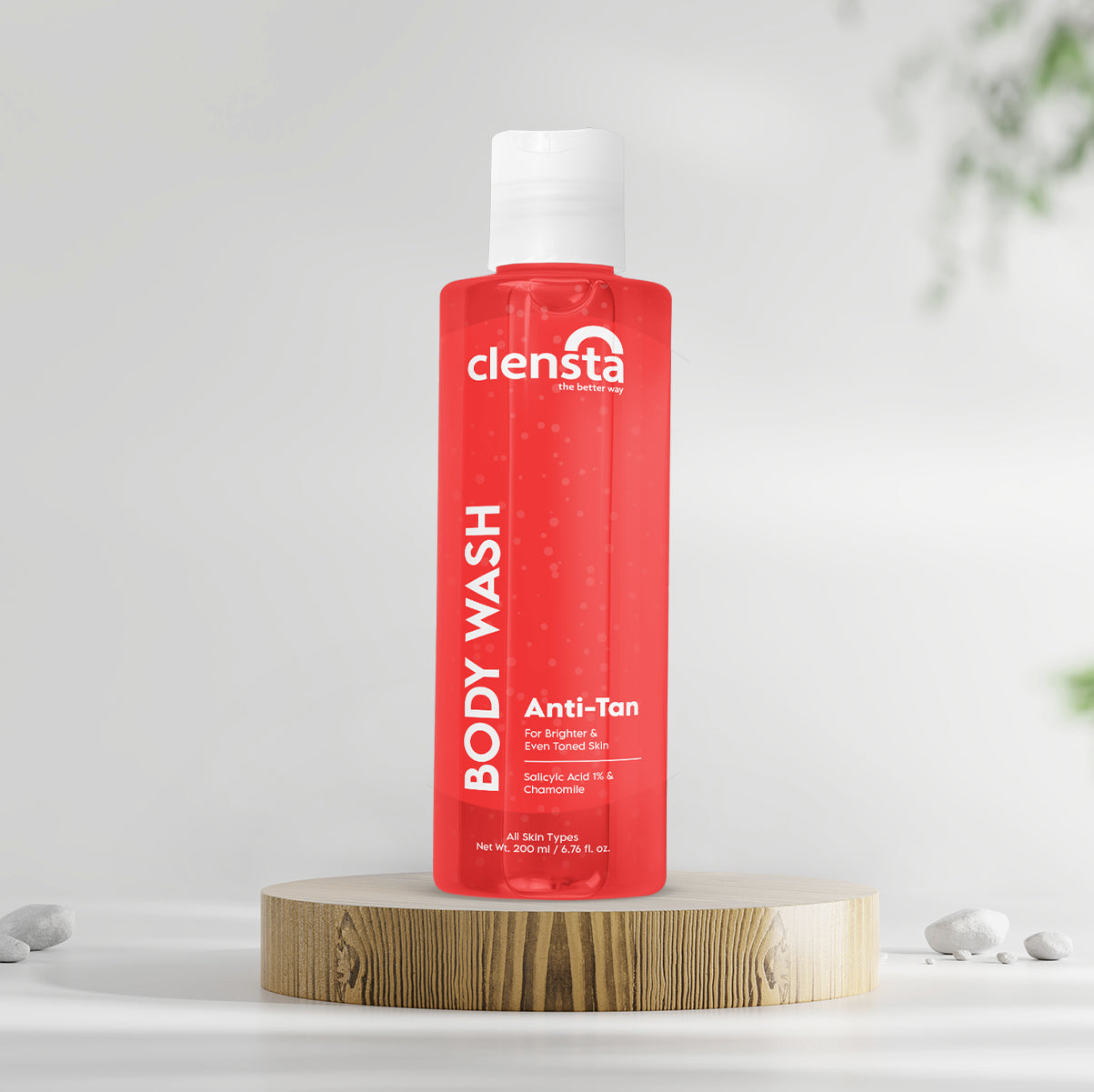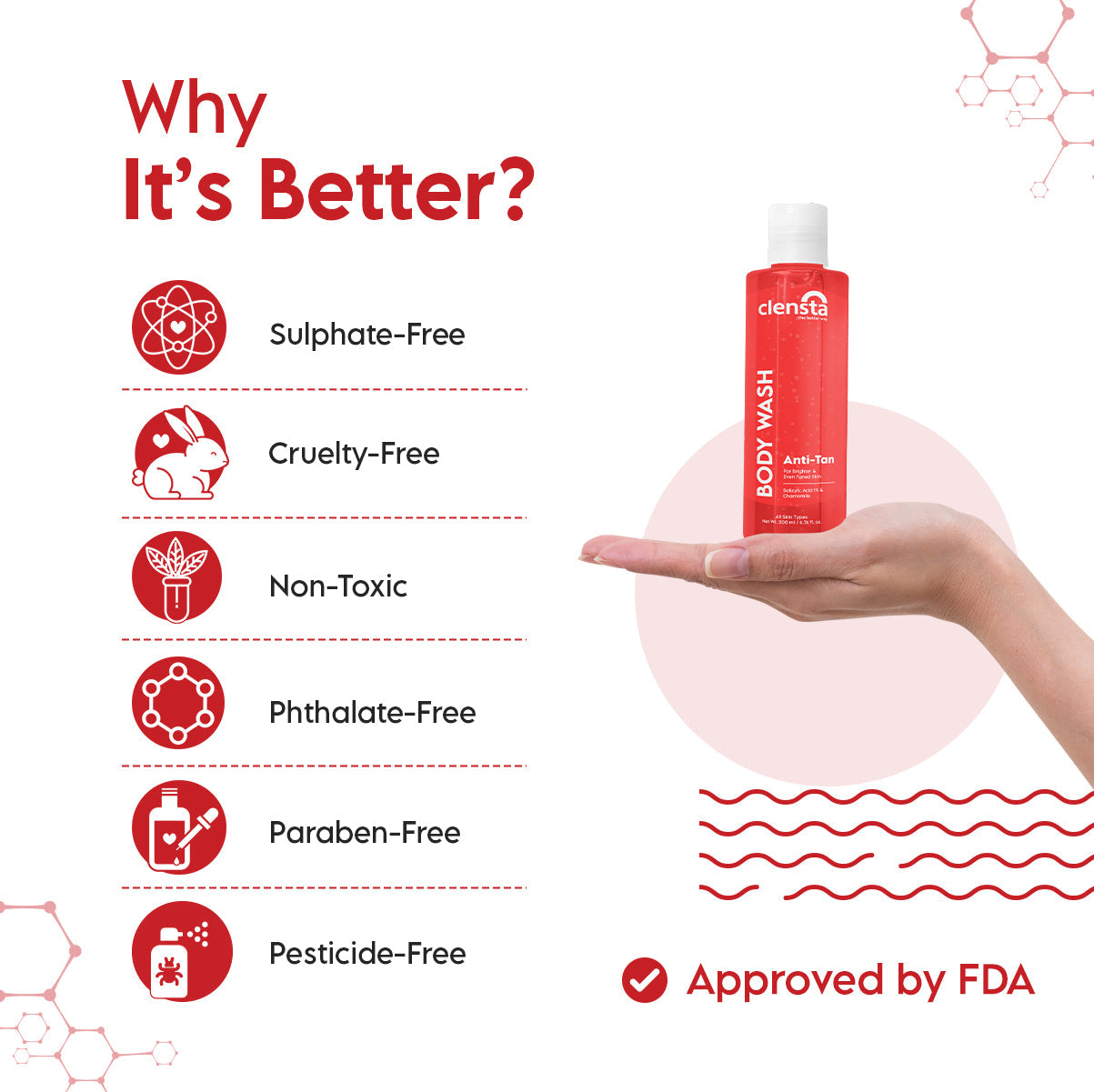 Anti-Tan Body Wash
For Brighter and Even-Toned Skin
OFFERS
Get FREE Red AloeVera Multipurpose Gel on prepaid orders above ₹599
Get FREE Nourishing Hydra Gel on prepaid orders above ₹899
Get 20% OFF on orders above ₹999
Get 15% OFF on orders above ₹699
The Clensta Tan Removal Body Wash is what you need for brighter and even-toned skin. It helps draw out impurities and gives your skin a smoother texture. It is enriched with natural ingredients to give your skin a more radiant look and prevents pollutants and free radicals from harming your skin.
This shower gel removes dirt from your body without disturbing its natural oil balance to leave behind fresh skin. This clarifying body wash helps to tone, moisturize, and remove pollutants from the body. This body wash is infused with 1% Salicylic Acid and Chamomile Oil, two ingredients known for reducing blemishes and dark spots while evening out the skin tone.
This body wash helps remove dirt, lightens the tan, and improves the texture. This de-tan body wash is ideal for giving your skin a natural glow and keeping skin healthy. It helps clean the skin pores by removing dead skin cells.
DM Water, Sodium Lauryl Sarcosinate, CAPB, Decyl Glucoside, CMEA, Salicylic Acid, Polyquaternium 7, Glycerine, Red Aloe Vera Extract, Chamomile Extract, EDTA, Sodium Chloride, Perfume, Colour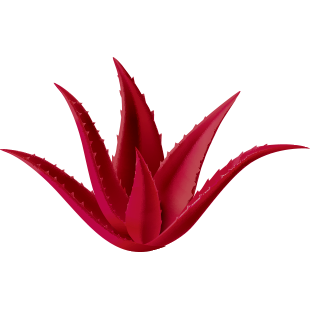 Red Aloe Vera
Red Aloe Vera shows immune-stimulating actions, reduces
the formation of melanin, and tendency towards hyperpigmentation. Therefore, it
nourishes dry skin and hair, making it smoother and livelier.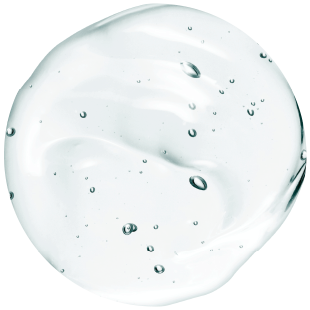 Salicylic Acid
Salicylic Acid treats acne by reducing swelling and redness, allowing pimples to shrink. It deeply cleanses the scalp by working on the flaky scalp, thereby preventing dandruff.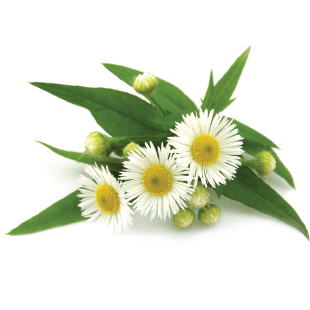 Chamomile Oil
It hydrates the skin, makes it soft,
lightens blemishes, and leaves behind radiant skin.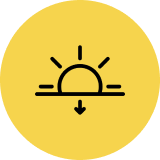 Dull Skin
Body Odour
Dehydrated Skin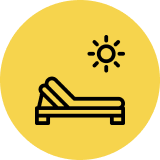 Sun Tan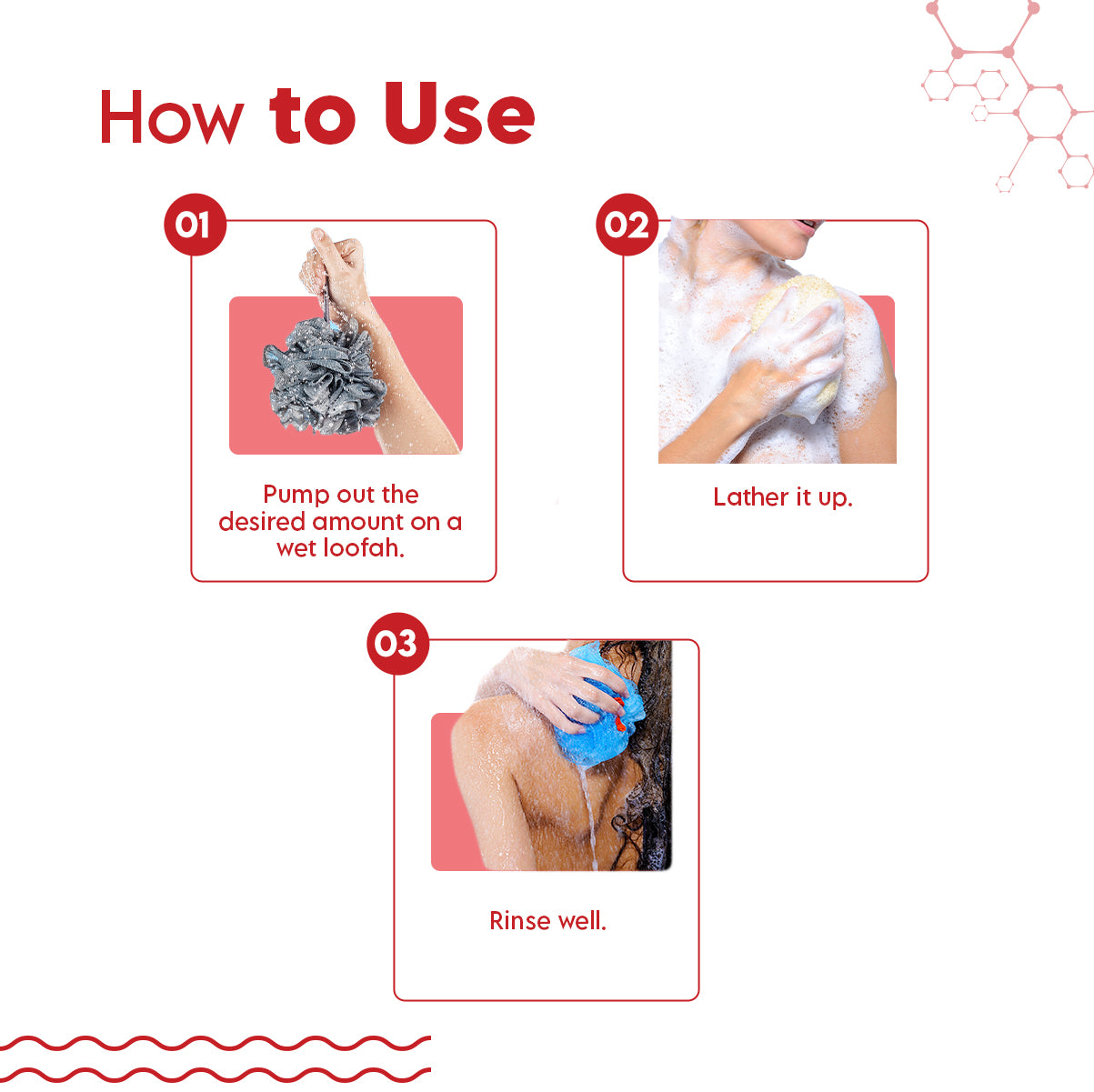 1

Pump out a desired amount on a wet loofah

2

Lather it up

3

Rinse well
Frequently Asked Questions
Your facial skin is thinner than your body. So, avoid using a body wash on your face and use a facewash.
You can use the Clensta Anti Tan Body Wash in all seasons. It is not drying on the skin.
All Clensta products are formulated to be safe and effective for both men and women.
Pour a few drops of the Clensta Anti Tan Body Wash on a loofah and use that to scrub your body for better results.
Use the Clensta Anti Tan Body Wash for at least 90 days to see a visible difference in your body tanning.
The Clensta Anti Tan Body Wash is self-sufficient for a rejuvenating bath experience.
Beautiful mild scent and great packaging.
Got this for my mom and she's loving the freshness of the bodywash. Keeps the skin feeling moisturised and product packaging is top notch. Made with vegan materials and is absolutely worth the price.
Good showergel for everyone
I was using this gel since longtime it not only moisturising my skin but also increased my tone. Thank you Clensta for this amazing product
Repurchased this for the 3rd time
Love the body wash, I have a sensitive skin and this body wash has been a godsend.It is exfoliating and moisturising at the same time.
Freshness in the air!!
The smell is heaven , quantity is also enough for the price. It feels so fresh and also the skin feels so soft, fresh and hydrated. Give it a try and you will purchase it again and again.
Cheap n best
Fragrance is mild n good,not drying my skin,felt fresh and lathers well..Good to try this product...
Refreshing body wash with amazing fragrance