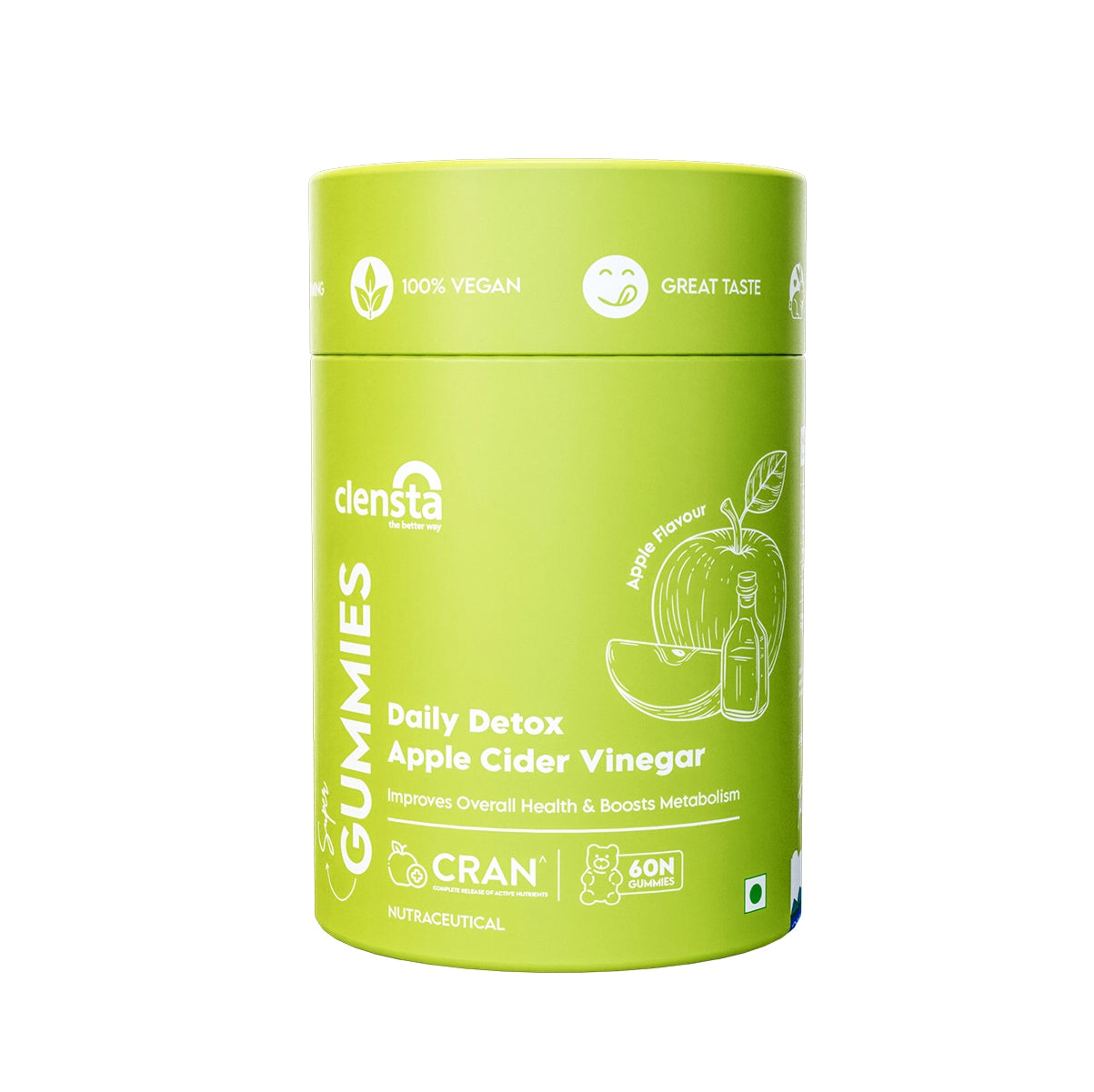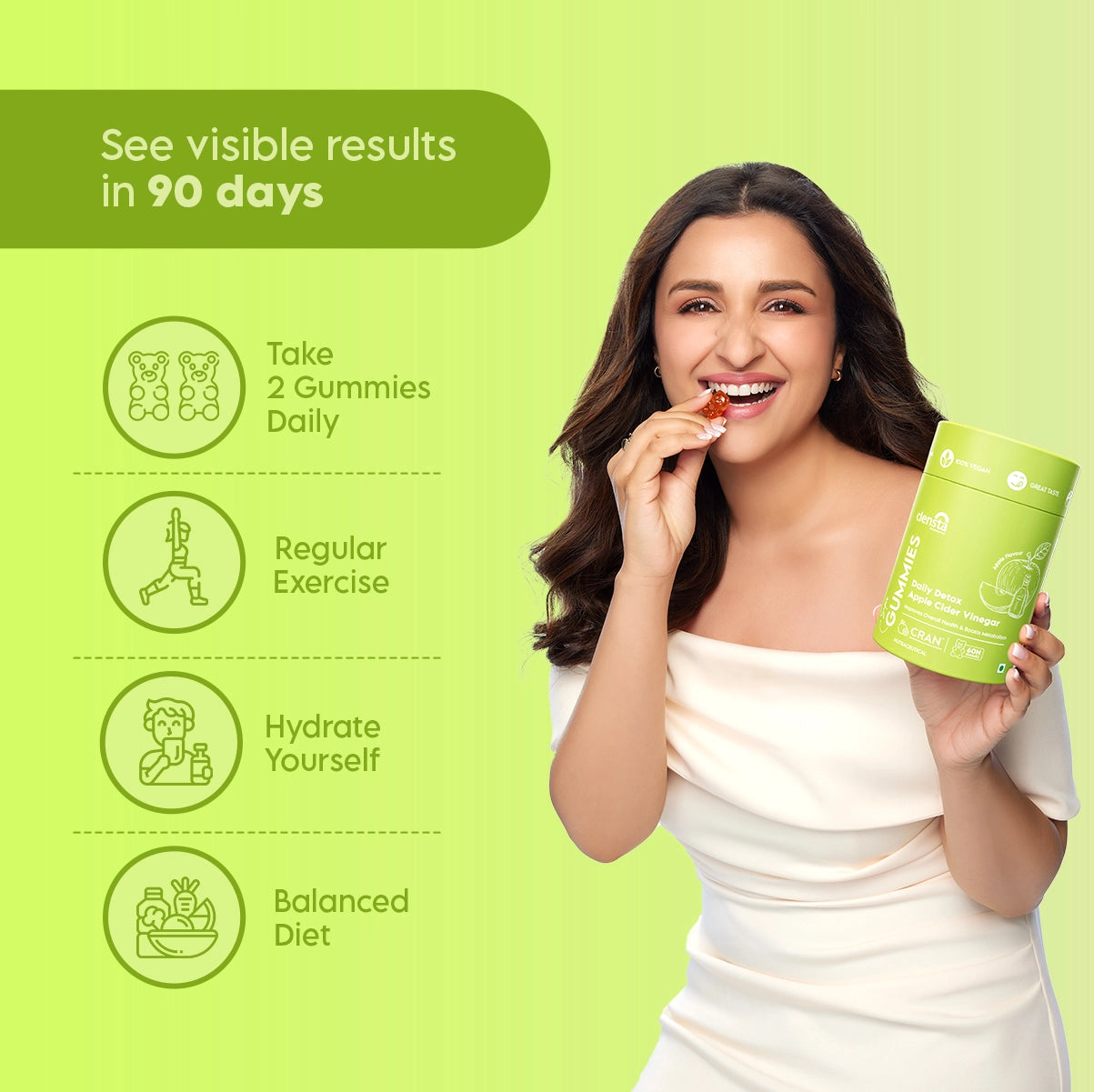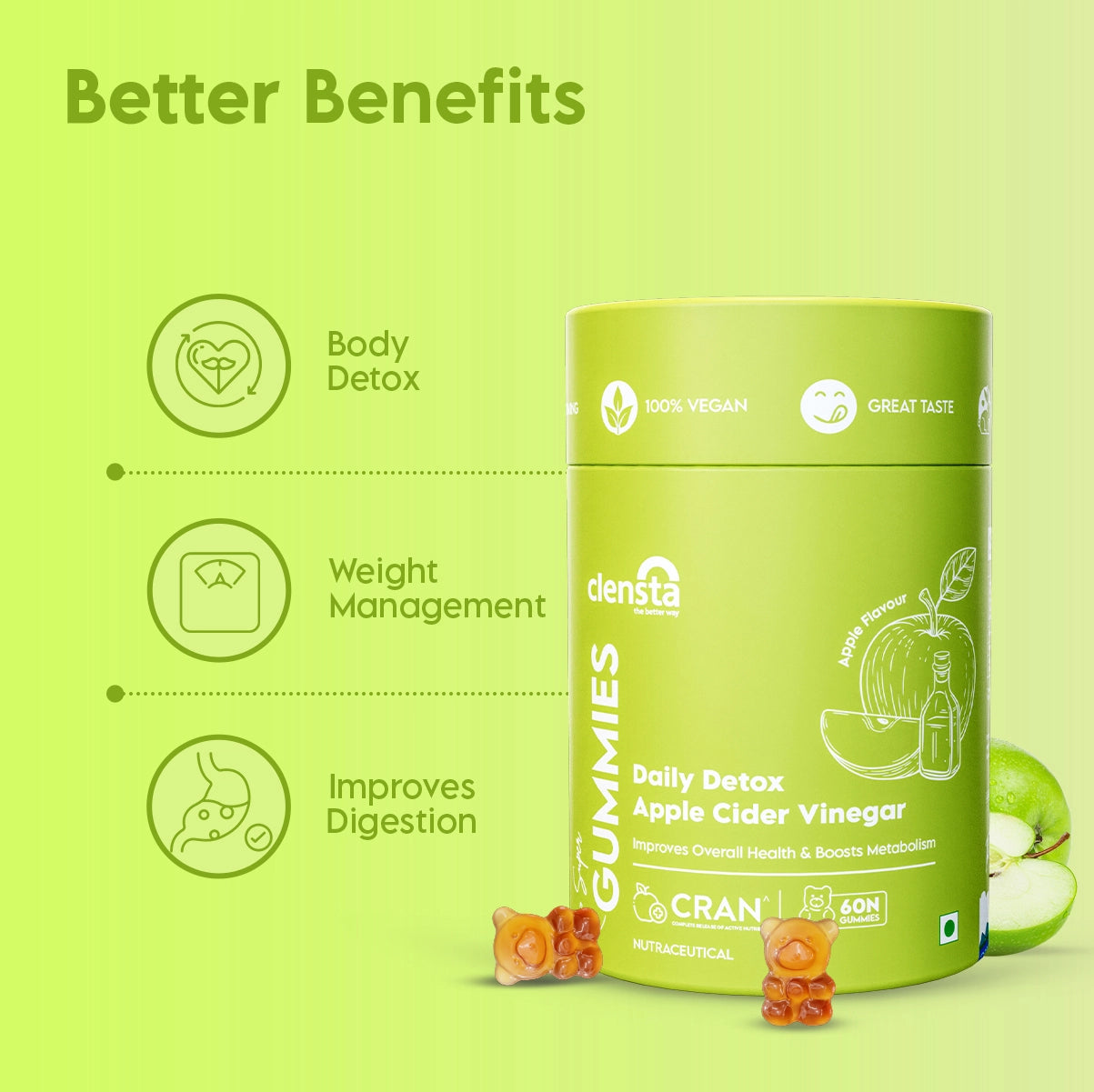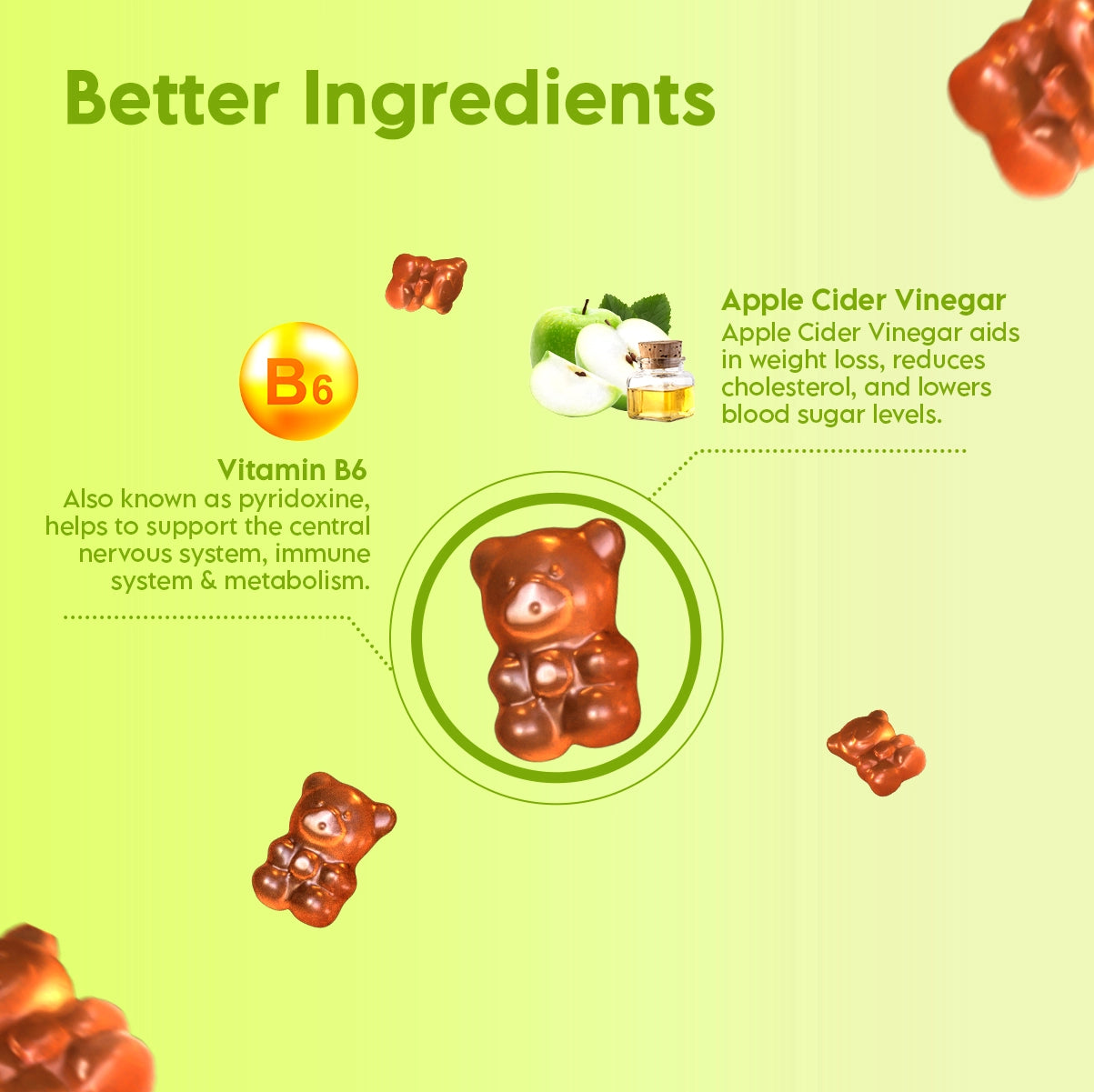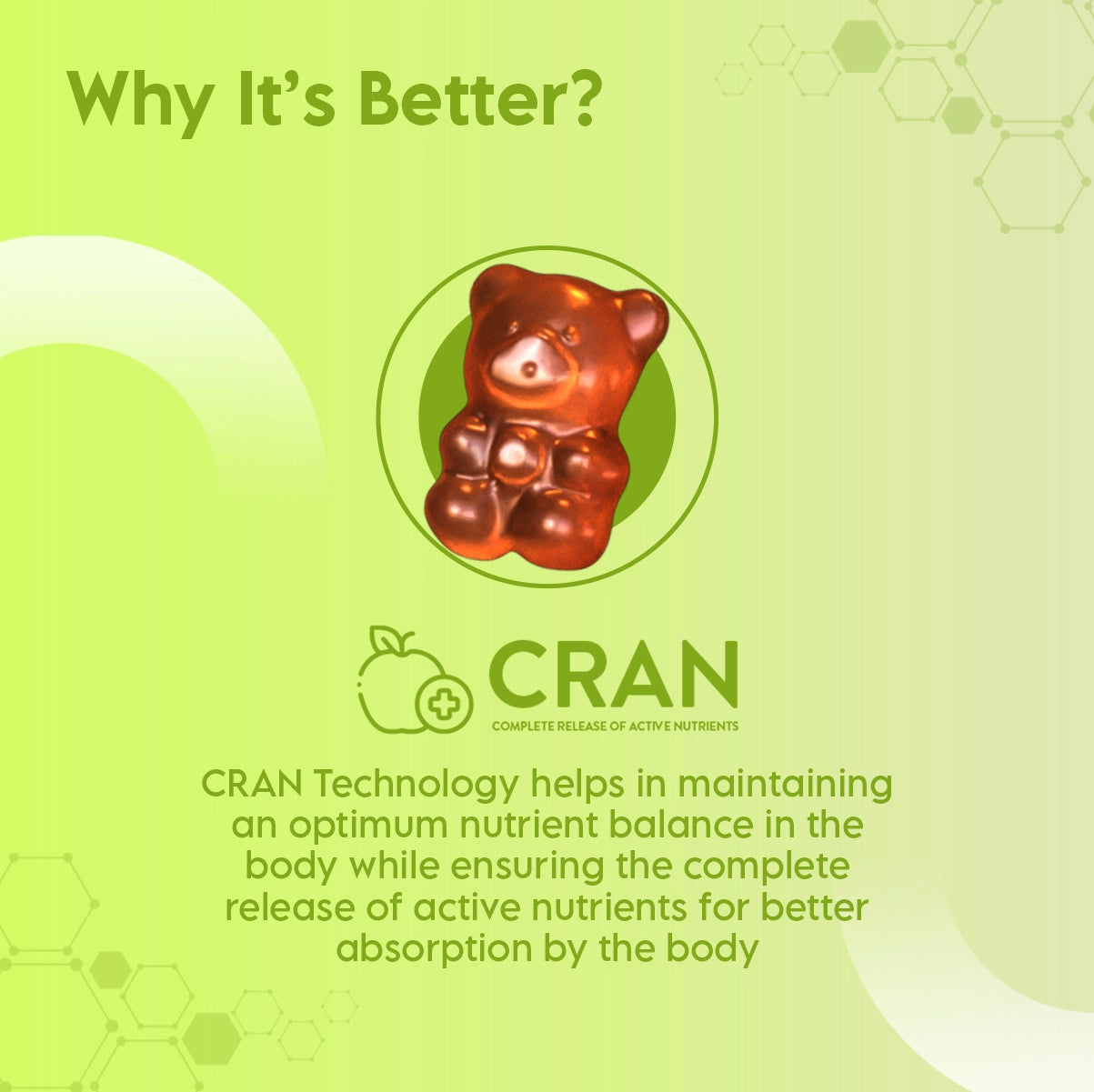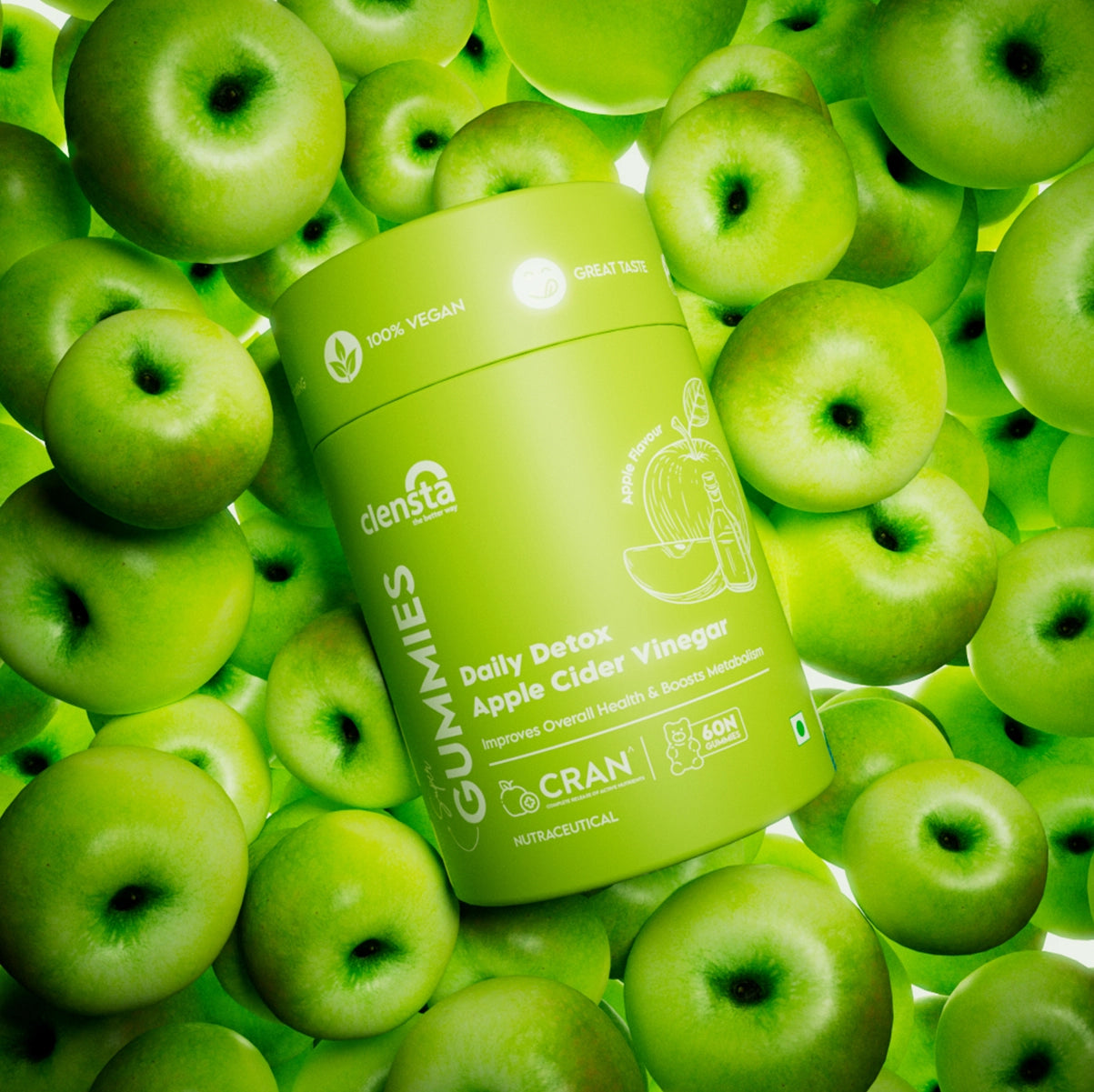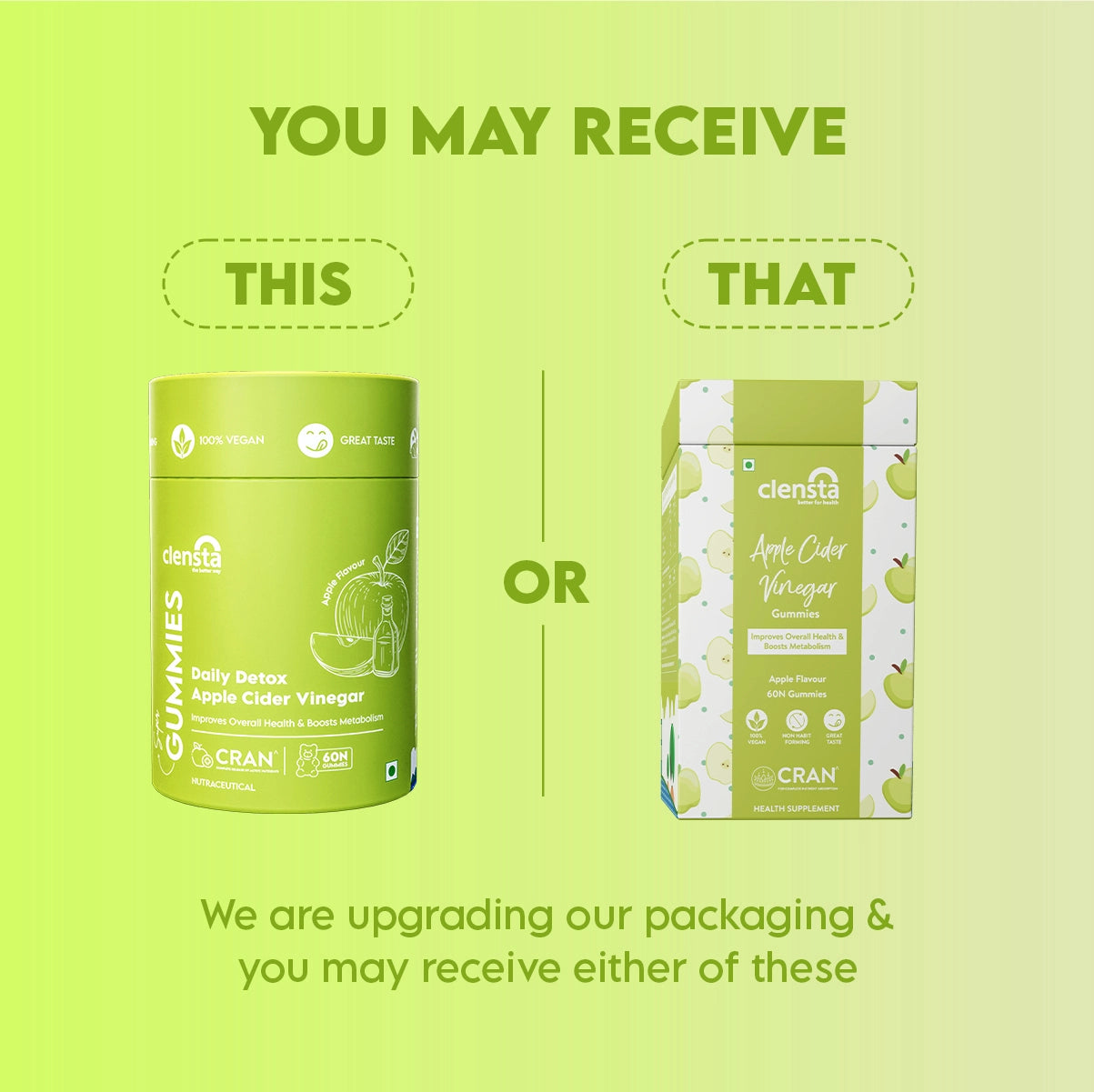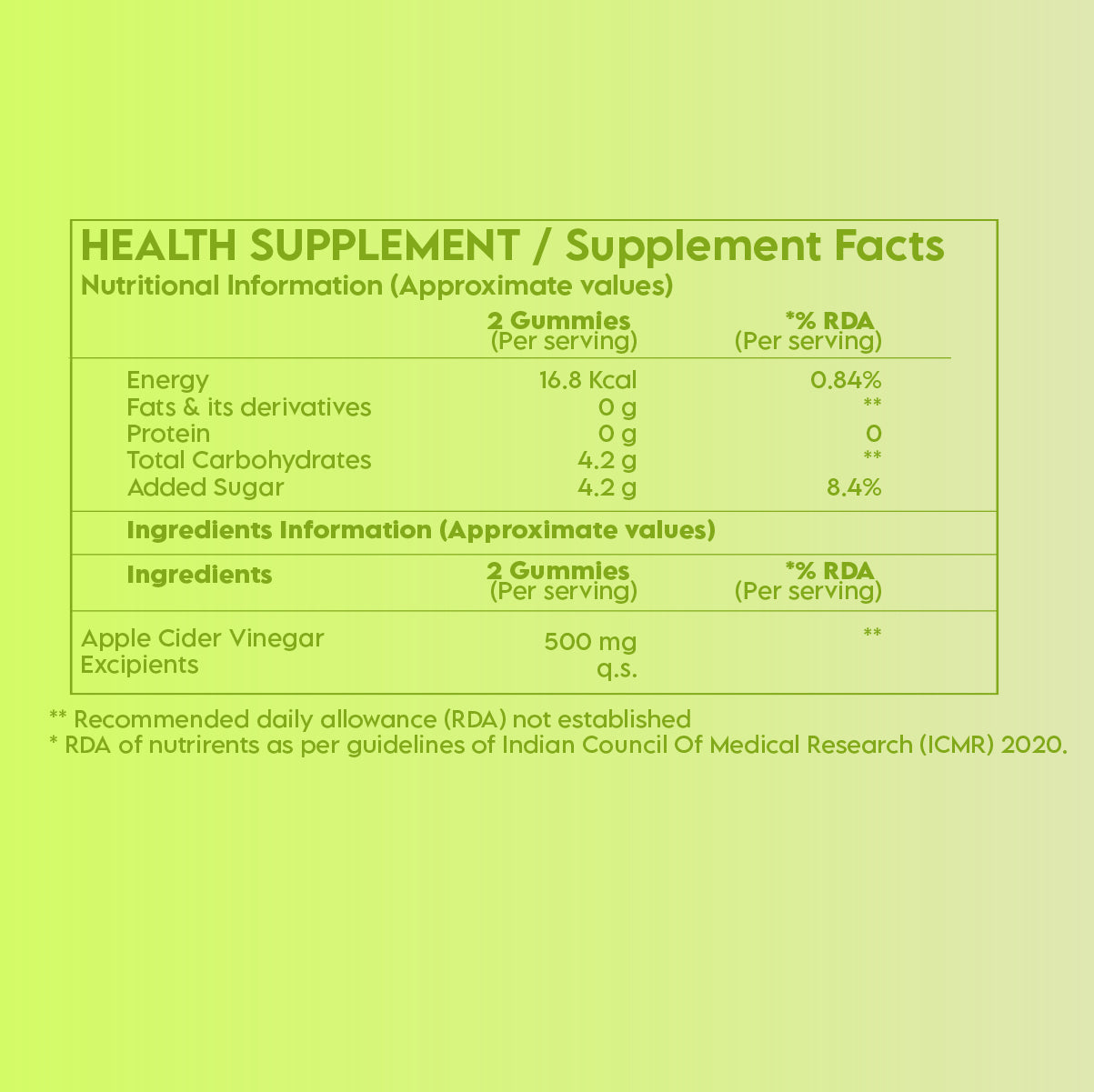 Daily Detox Apple Cider Vinegar Super Gummies
Improves Overall Health & Boosts Metabolism
OFFERS
Get Flat 30% off on orders above ₹799
Get Flat 20% off on orders above ₹599
Buy 1 Get 1 ( On Gummies, Body Lotions & Perfumes)
Add Any 2 Products in Cart & 1 product will be FREE
Get Additional 5% OFF on prepaid orders
A daily shot of Apple Cider Vinegar helps you consume fewer calories as it increases the feeling of fullness. It helps you burn excess fat when consumed daily. Incorporate a healthy diet and regular exercise routine in your day for the ACV to be effective. While pure Apple Cider Vinegar can be hard to take daily, these easy-to-chew and swallow gummies are the perfect way to ensure you include this in your diet.

These Clensta Apple Cider Vinegar gummies improve metabolism, detoxify the body, boost gut health, help improve digestion, and make you lean towards a healthier lifestyle. They do not have the aftertaste and smell of vinegar, making them yummy.

These ACV gummies help boost your metabolism and manage your appetite and hunger in a better way. If you're looking for a natural, delicious, and convenient way to manage your weight and overall health and wellness, then the Clensta Apple Cider Vinegar Gummies are the way to go.

Each 5g (approx 2 jelly contains) Apple Cider Vinegar 500 mg

Immunity Booster

Boost Metabolism

Manage Weight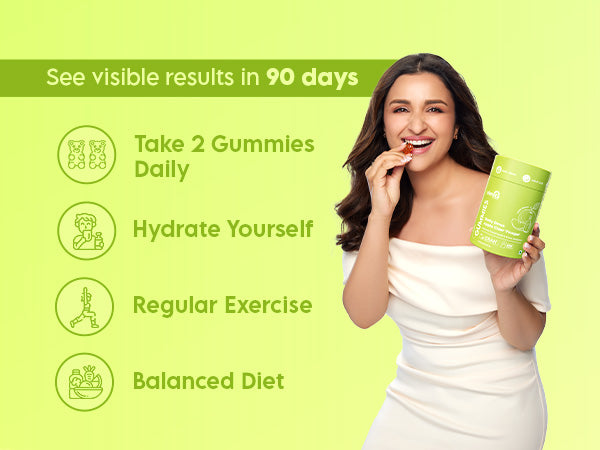 1

Take two gummies (one serving) daily or as directed by your healthcare professional.

2

Disclaimer: Consult a doctor if you're lactating, pregnant or taking any medications. Not to exceed the stated recommended daily usage. This product is not intended to diagnose, treat, cure, or prevent any disease(s).
Perfect Product
From the day I've stated eating these gummies my appetite is actually reduced and because of this I feel more energetic. I will highly recommend this to all.
Love the Product
Bought this Apple Cider Vinegar Gummies for weight loss and it works wonders. The gummies are so tasty and feels like fruit chocolate. After using this I realised that healthy supplements can be tasty too. It's gluten free and gelatin free. You might be tempted to have more than 2 gummies a day because of its yummy taste but it is not advisable. With regular exercise, these gummies can be taken for weight loss and you can actually see the difference in yourself. My metabolism has increased to a great level.
Best products ever
These gummies are an excellent way to take ACV without the taste. I started these last month and am totally hooked. I have already ordered the multipack, so I can continue taking these. They have helped with my diet, and I notice an incredible difference in my weight and my energy levels. I've been trying to lose this weight for years, and these have finally done it! Super happy with them 5/5 stars!
GOOD PRODUCT
Clensta gummies are really good one for me. I am using these gummies since a month ago and I have seen the visible results. This Apple cider gummies are really helpful to maintain your weight. Must buy product as per my opinion.
Soo good
These gummies are very delicious & the apple flavor is awesome. Perfect for those who doesn't want to have ACV with water as it's too sour to have, Just have a gummy & u r good to go...!!
Nice product
Flavour gummies with great taste and May be very useful for daily routine.I liked it must be try. M