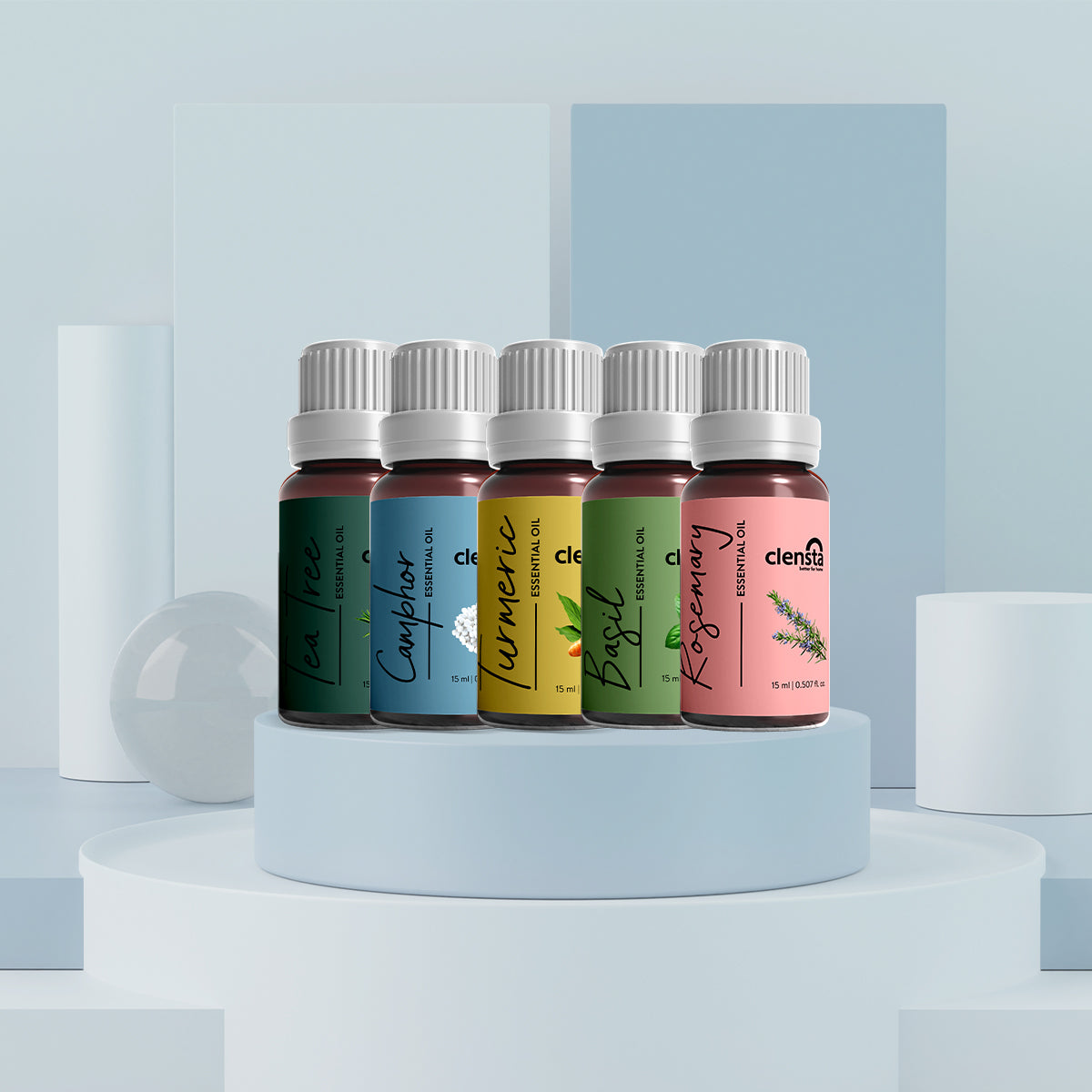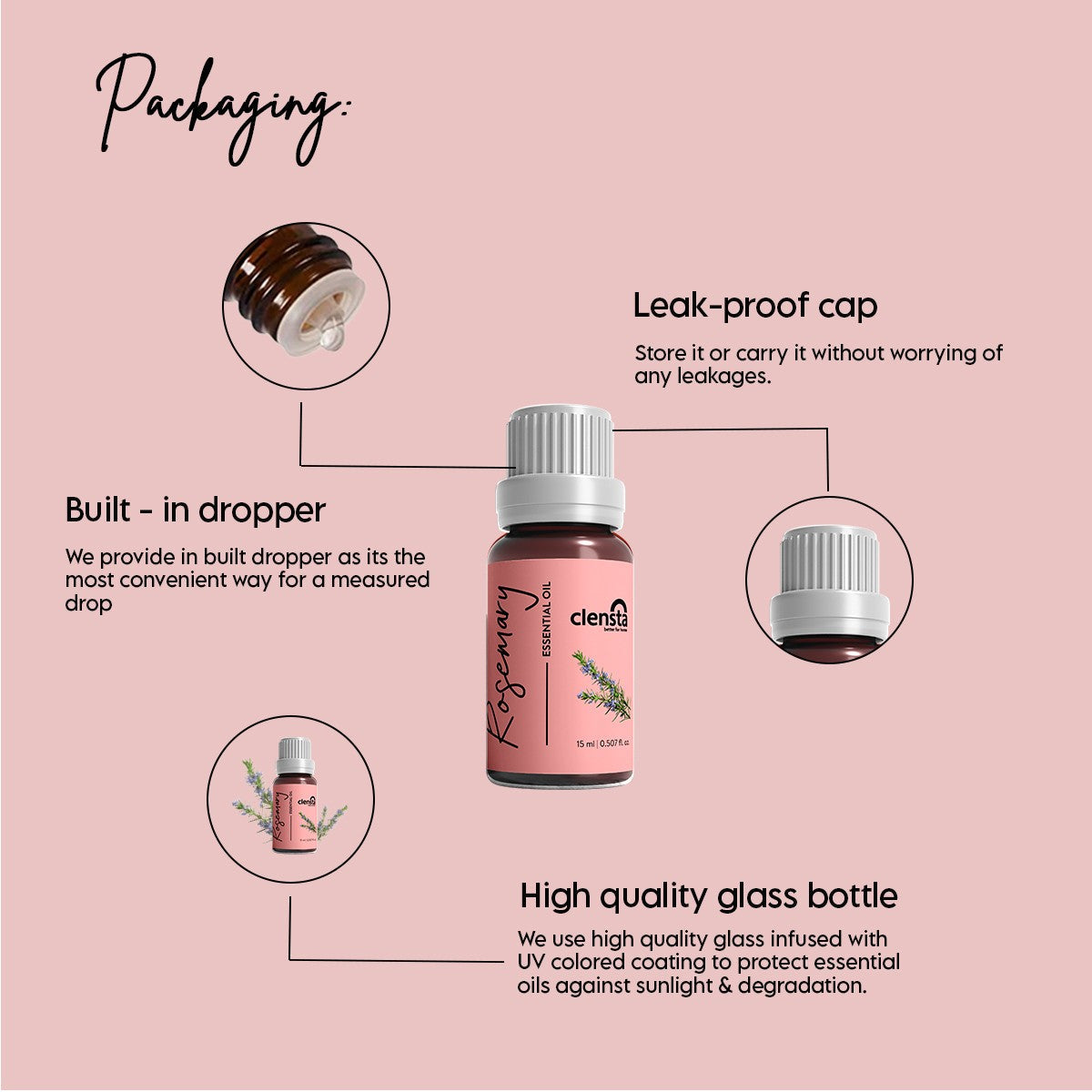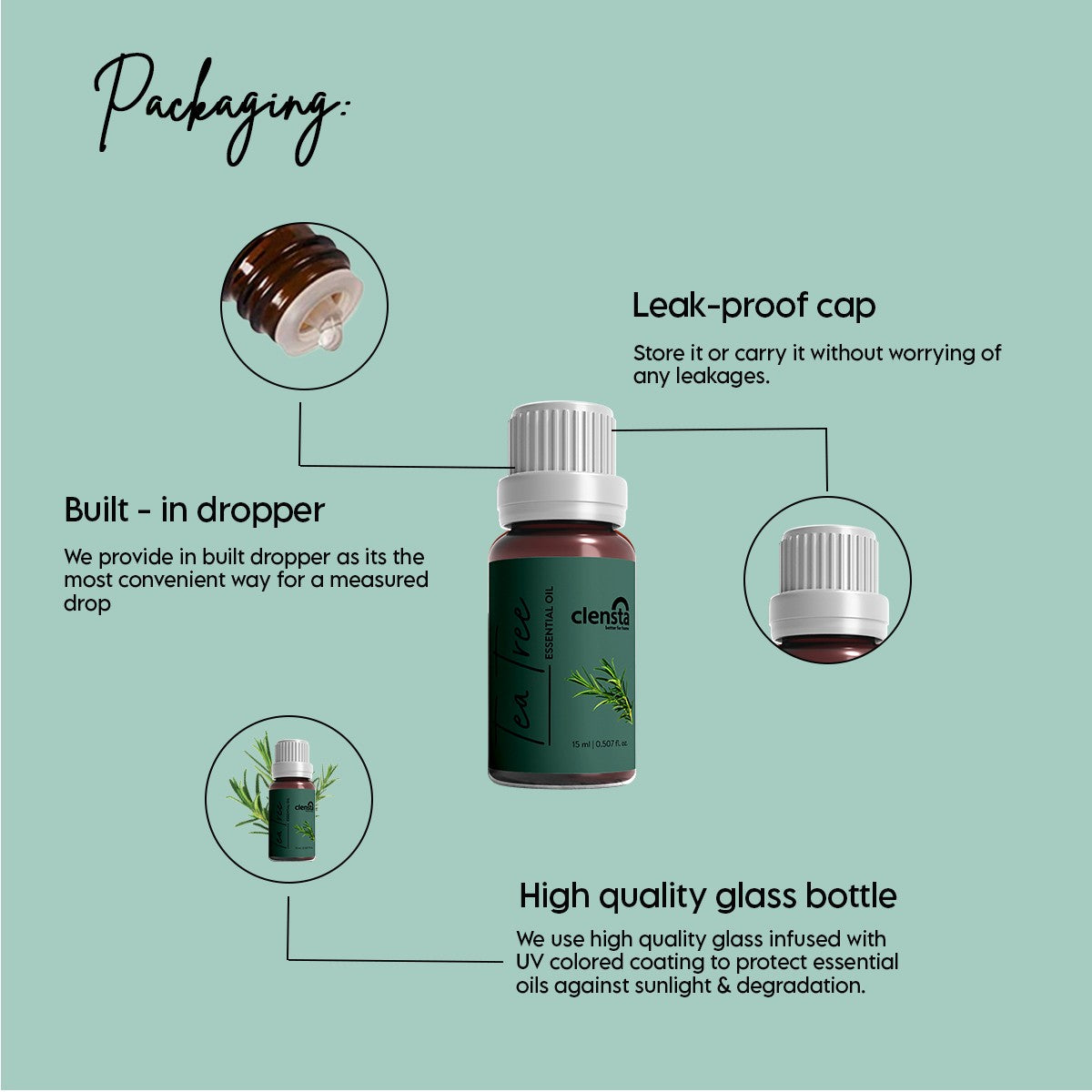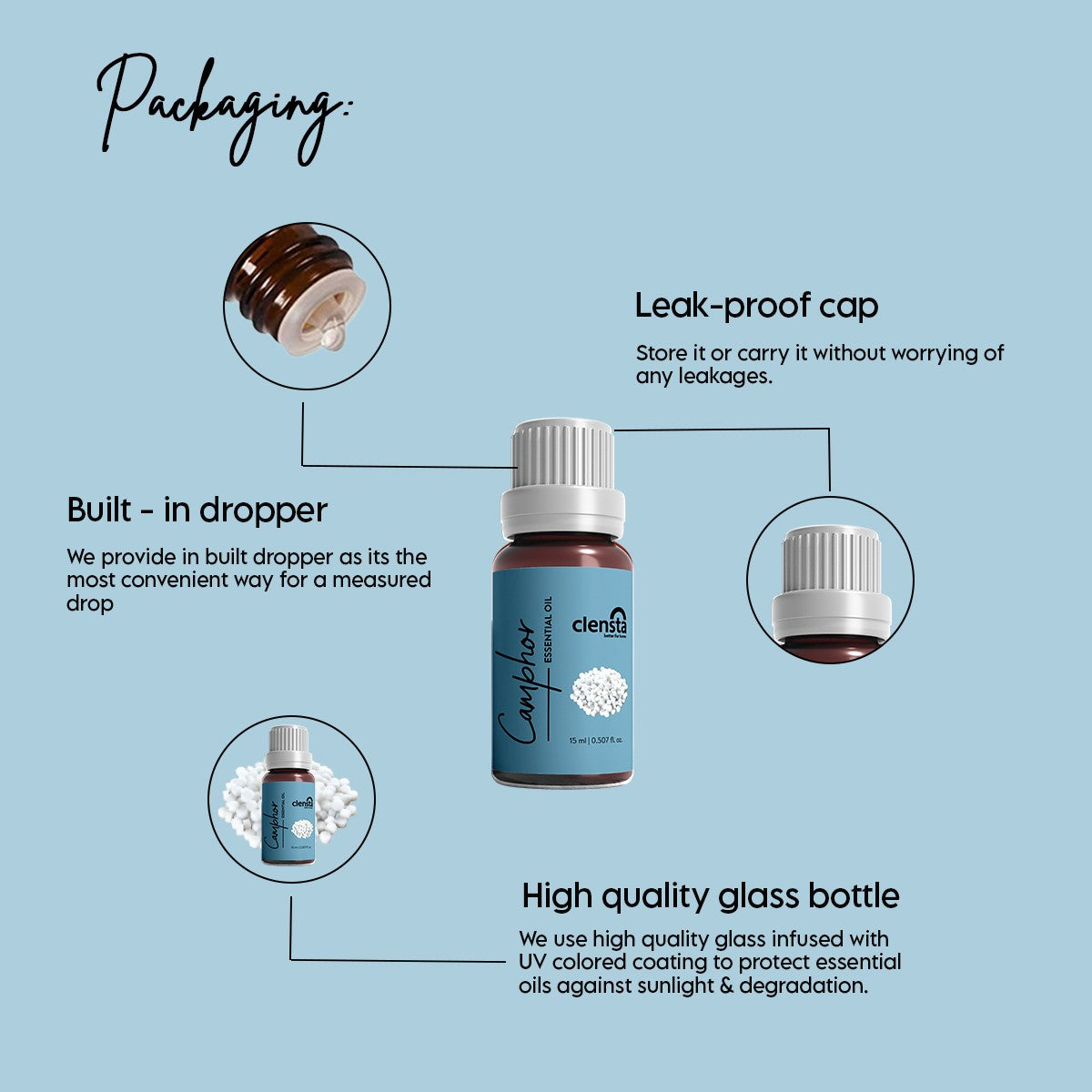 Aromatherapy
Refreshed, Tranquil Scent for a Relaxed Feel
OFFERS
Get FREE Red AloeVera Multipurpose Gel on prepaid orders above ₹599
Get FREE Nourishing Hydra Gel on prepaid orders above ₹899
Get 20% OFF on orders above ₹999
Get 15% OFF on orders above ₹699
Each essential oil is made with handpicked natural ingredients that are pure, natural, and steam distilled to give you the maximum benefits. We do not add any chemicals to enhance the aroma, and each essential oil is of therapeutic grade.
This top-grade tea tree essential oil has multiple benefits and can be easily used for your hair and skin. It helps balance oil, control pimples and dandruff, add freshness, protect skin and the scalp, and controls bad odour. You can add it to your daily bath and add it to your moisturiser for your skin.
Essential Oils go a long way to comfort you and enhance long-term care. It can be used after strenuous activities like gardening, jogging, and trekking and as an additive during your spa sessions, meditation, yoga, and even steam. This concentrated 100% pure essential oil should not be ingested or consumed.
Camphor Essential Oil
100% Natural Camphor Essential Oil
Basil Essential Oil
100% Natural Basil Essential Oil
Rosemary Essential Oil
100% Natural Rosemary Essential Oil
Tea Tree Essential Oil
100% Natural Tea Tree Essential Oil
Turmeric Essential Oil
100% Natural Turmeric Essential Oil
Tea Tree Oil
Tea tree oil, also known as melaleuca oil, is an essential oil that comes from steaming the leaves of the Australian tea tree. When used topically, tea tree oil is believed to be antibacterial. Tea tree oil is commonly used to treat acne, athlete's foot, lice, nail fungus and insect bites.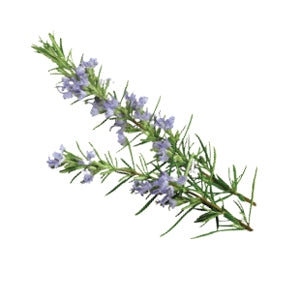 Rosemary Oil
Rosemary oil has anti-inflammatory and pain-relieving properties you can benefit from by massaging the oil on the affected area. Mix 1 teaspoon of a carrier oil with 5 drops of rosemary oil to create an effective salve. Use it for headaches, sprains, muscle soreness or pain, rheumatism or arthritis.
Camphor Oil
Camphor oil is the oil extracted from the wood of camphor trees and processed by steam distillation. It can be used topically torelieve pain, irritation, and itching. Camphor is also used to relieve chest congestion and inflammatory conditions. It has a strong odor and taste and is easily absorbed through the skin.
Turmeric Oil
Used in aromatherapy, Turmeric Essential Oil is believed to:support and strengthen immune function and encourage a positive response. soothe the mind and uplift the mood with its warm, woody, earthy, and spicy scent. promote positive emotions and increased energy.09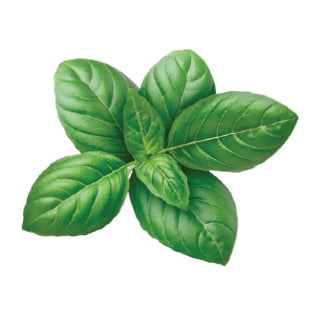 Basil Oil
Basil oil possesses excellent anti-inflammatory properties that work well in warding off skin irritations, small wounds and sores. The soothing effects of basil leaves help in healing eczema. The goodness of vitamin C boosts skin cells metabolism and elasticity.

Personal Care

Aromatherapy

Immunity Booster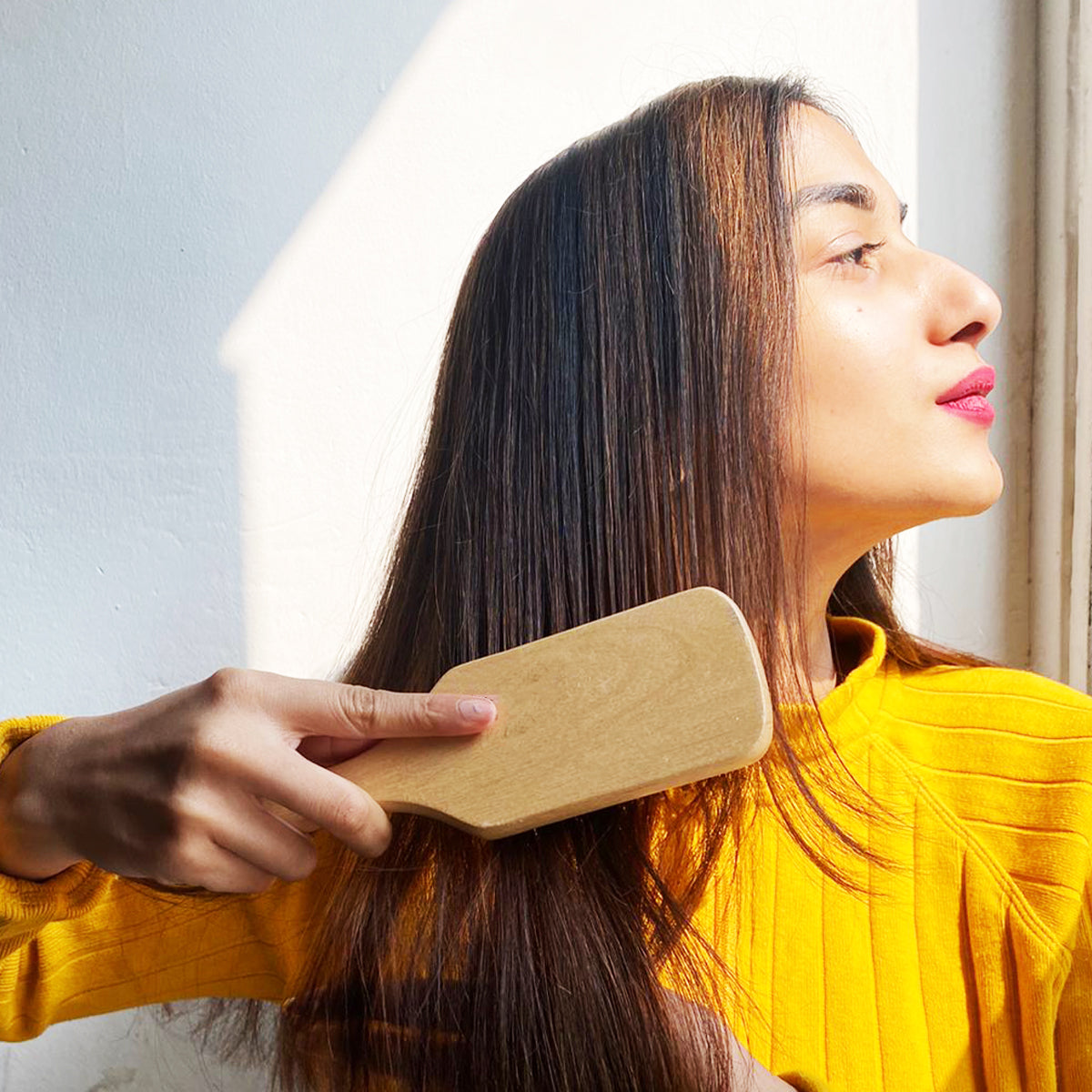 1

For Skin - Mix 2-3 drops in 5 ml carrier oil and apply on the skin.

2

For Hair - Mix 5-6 drops in 10-15ml carrier oil and massage the scalp gently.

3

For Aromatherapy - Add 5-6 drops in a diffuser on simply add a few drops on cotton balls and keep it in the room.
Easy to use
Very nice Products for massage and therapeutic use. And also the aroma just enhances the joy of using it. I had a muscle pain in the arms and had been using this for massage.
Wonderful holy essential oils
It's a very good Products I have used it in aromatherapy as I am an aromatherapist
Helps to repair skin texture
This oil is highly effective , which is best for treating acne, blemishes and fungal infections on skin. This Products has antibacterial and anti-inflammatory properties.
Real
Very genuine and useful Products
Loved the Products
I have been using this essential oil for a month now and by far this is one of the best I have used! Great quality.. Awesome Products.. And package as well. Will surely try other essential oils from this brand. Definitely worth the money!!