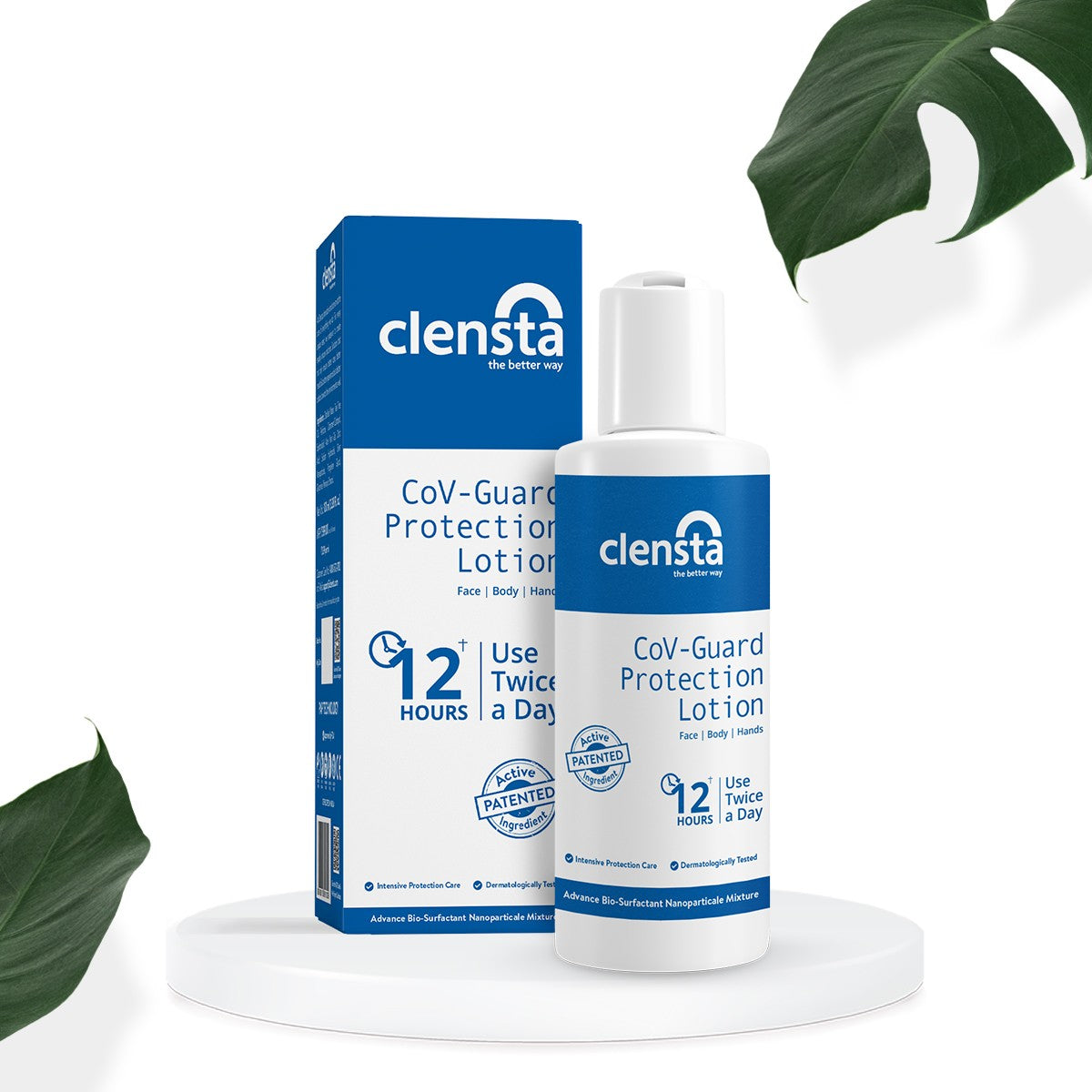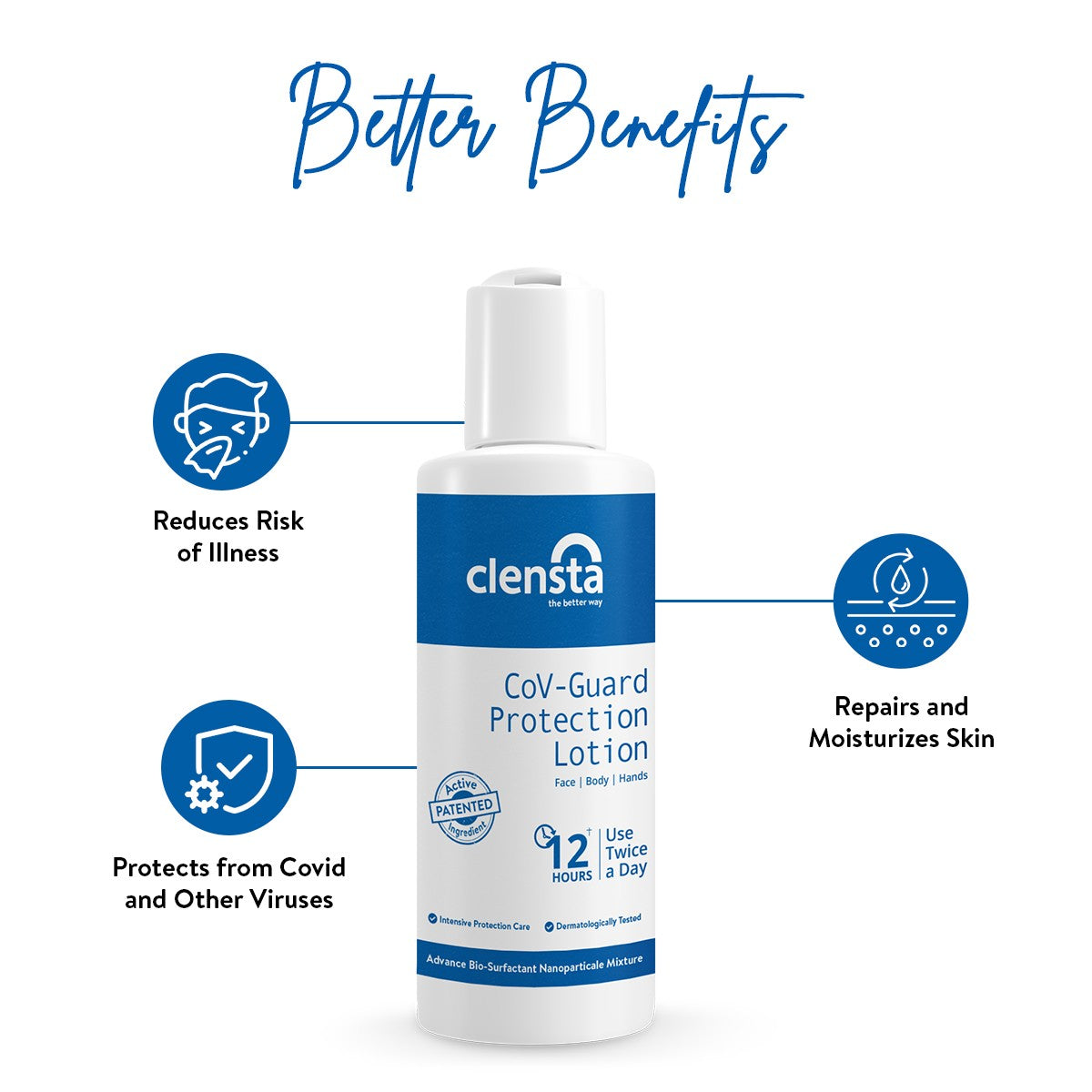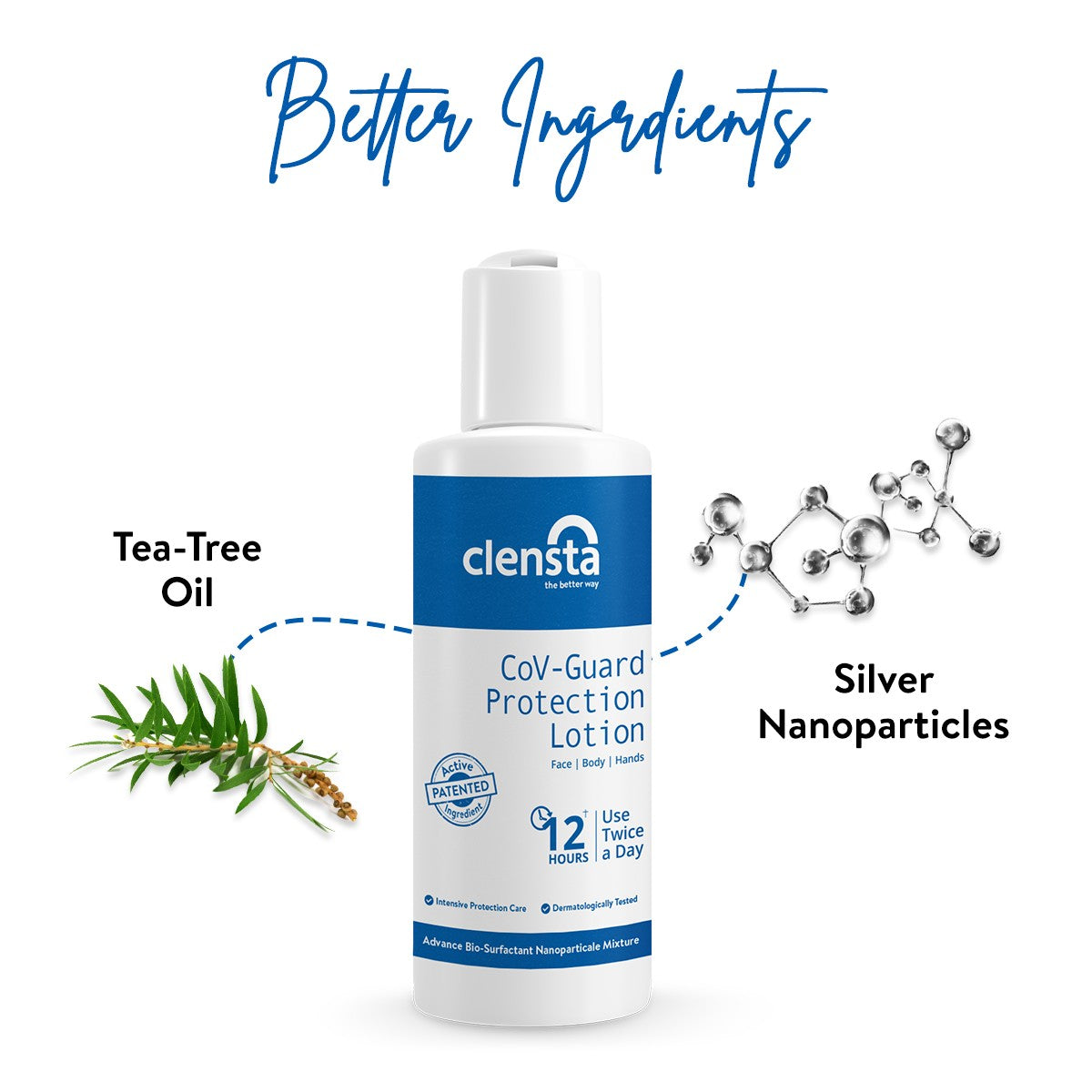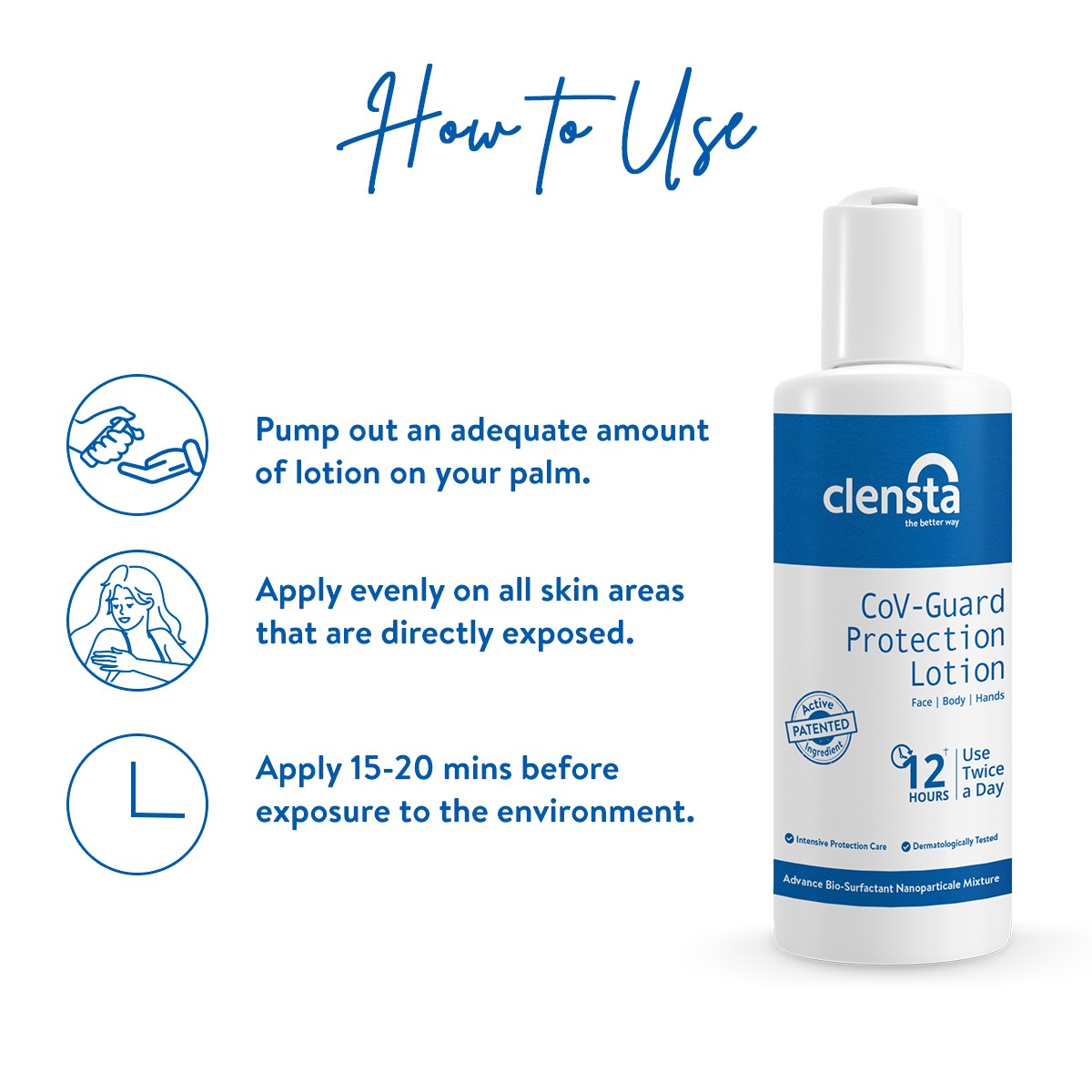 CoV-Guard Protection Lotion
Protection from various disease-causing germs and viruses
OFFERS
Get Flat 30% off on orders above ₹799
Get Flat 20% off on orders above ₹599
Buy 1 Get 1 ( On Gummies, Body Lotions & Perfumes)
Add Any 2 Products in Cart & 1 product will be FREE
Get Additional 5% OFF on prepaid orders
This CoV-Guard Protection Lotion is your ideal mate for skin hydration, moisturization, and protection from various disease-causing germs and viruses. When used regularly, it reduces the risk of illness and repairs and moisturizes skin. It provides ultimate moisturization, UV protection and skin repair effects, protecting your skin and keeping it hydrated.
This protection lotion is a specially engineered formulation using the triplet complex AgNps + sophorolipid + citric formulation that affects the outer layer of the virus, ultimately preventing the spread of infection and illness. Infused with Tea Tree Oil and Silver Nanoparticles, this moisturizing lotion provides intense nourishment to your skin and better protection from various illness-causing germs.
This CoV-Guard Protection Lotion can be used on your face, hands, and body and is suitable for all skin types of men and women. Use it twice a day for better protection and moisturization effects.

Distilled Water, Tea Tree Oil, Perfume, Carbomer/ Carbopol, Sophorolipid, Aloe Vera Gel, Citric Acid, Sodium Hydroxide, Silver Nanoparticles, Propylene Glycol, Glycerine, Phenoxy Ethanol
Tea Tree Oil
Tea tree oil, also known as melaleuca oil, is an essential oil that comes from steaming the leaves of the Australian tea tree. When used topically, tea tree oil is believed to be antibacterial. Tea tree oil is commonly used to treat acne, athlete's foot, lice, nail fungus and insect bites.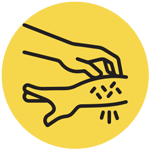 Anti-viral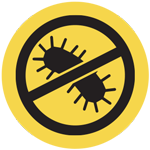 Germ Protection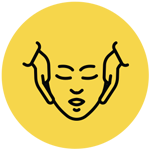 Moisturising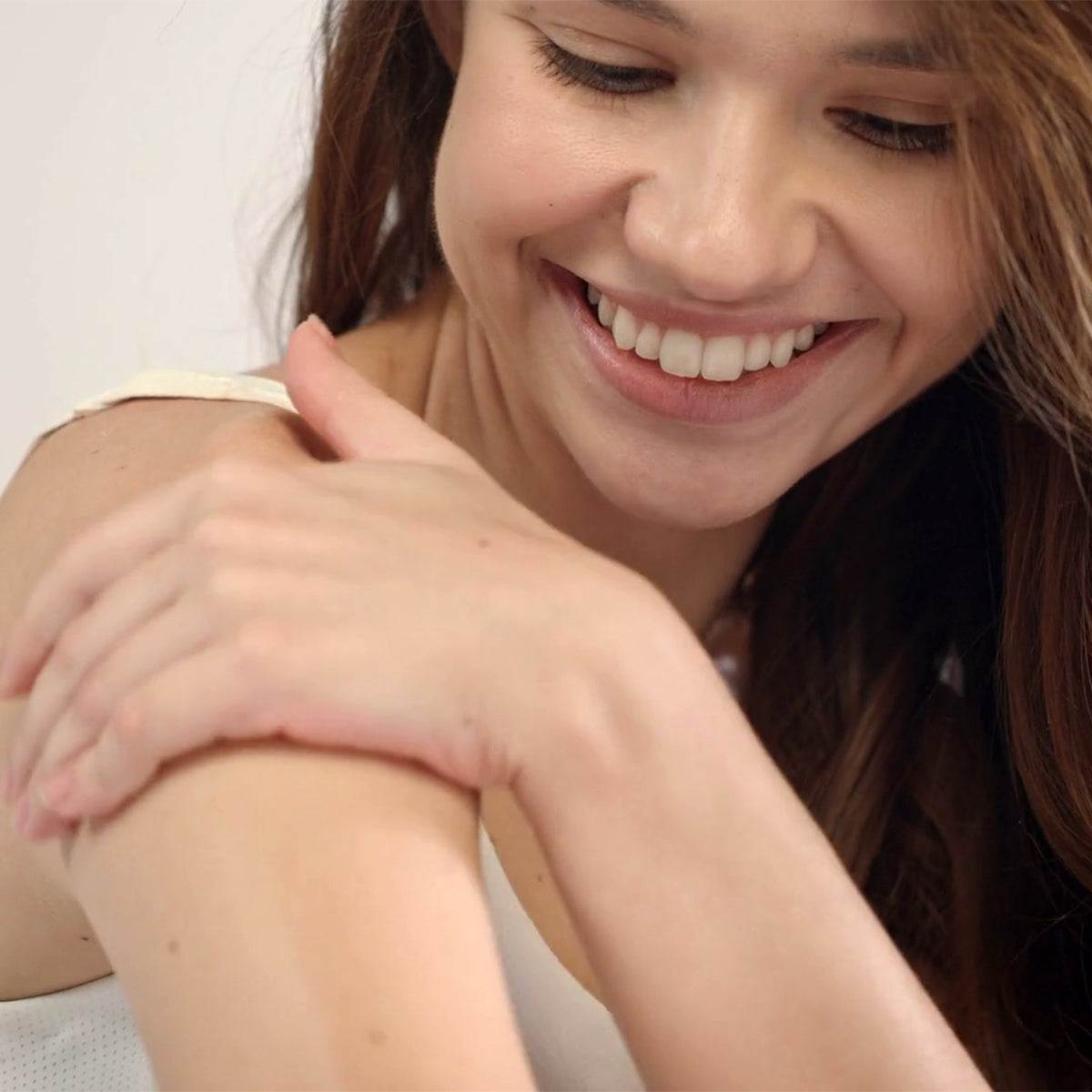 1

Pump out an adequate amount of lotion on your palm.

2

Apply evenly on all skin areas that are directly exposed.

3

Apply 15-20 minutes before exposure to the environment.

4

Use twice a day for better results.
value for money
Now, I do not have to worry about my loved ones or me catching the virus. All thanks to the CoV-Guard Protection Lotion and its efficient composition of ingredients meant to protect.
Good product
I am distraught about the increased cases; this lotion has come at the right time. All my loved ones use this at least twice a day.
Good Cov guard lotion
Overall good product... Effective for germ protection as well as moisturization
An essential
With the virus looming, I was worried about catching it. When I heard about this lotion, I was keen to try it and wasn't disappointed. It gives me long-lasting protection from the virus, and I keep reapplying every few hours.
Superb
It smells mild but good. Gives a shine to the skin right from the first application. It absorbs quickly in the skin and feels soft and non-greasy.