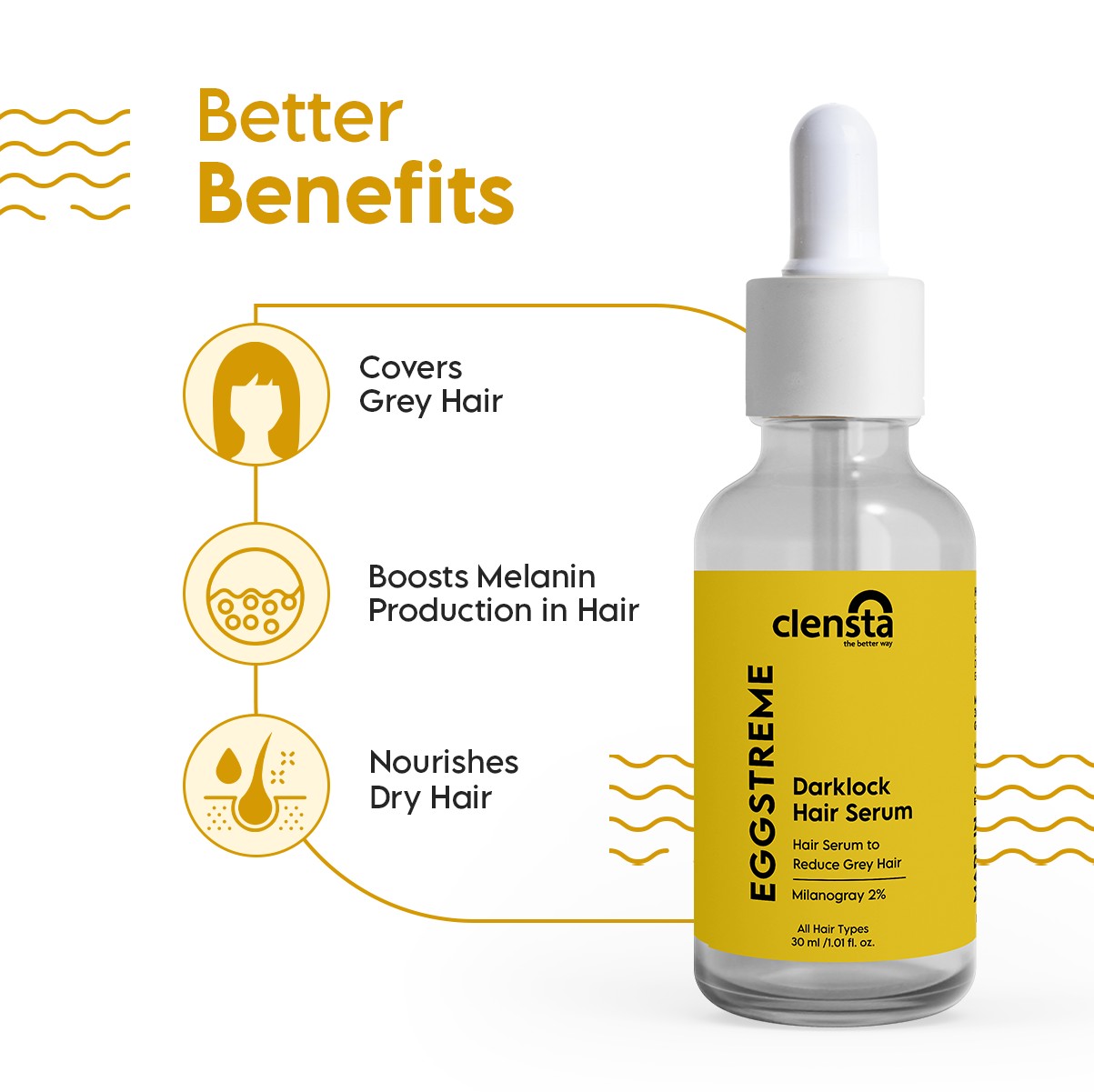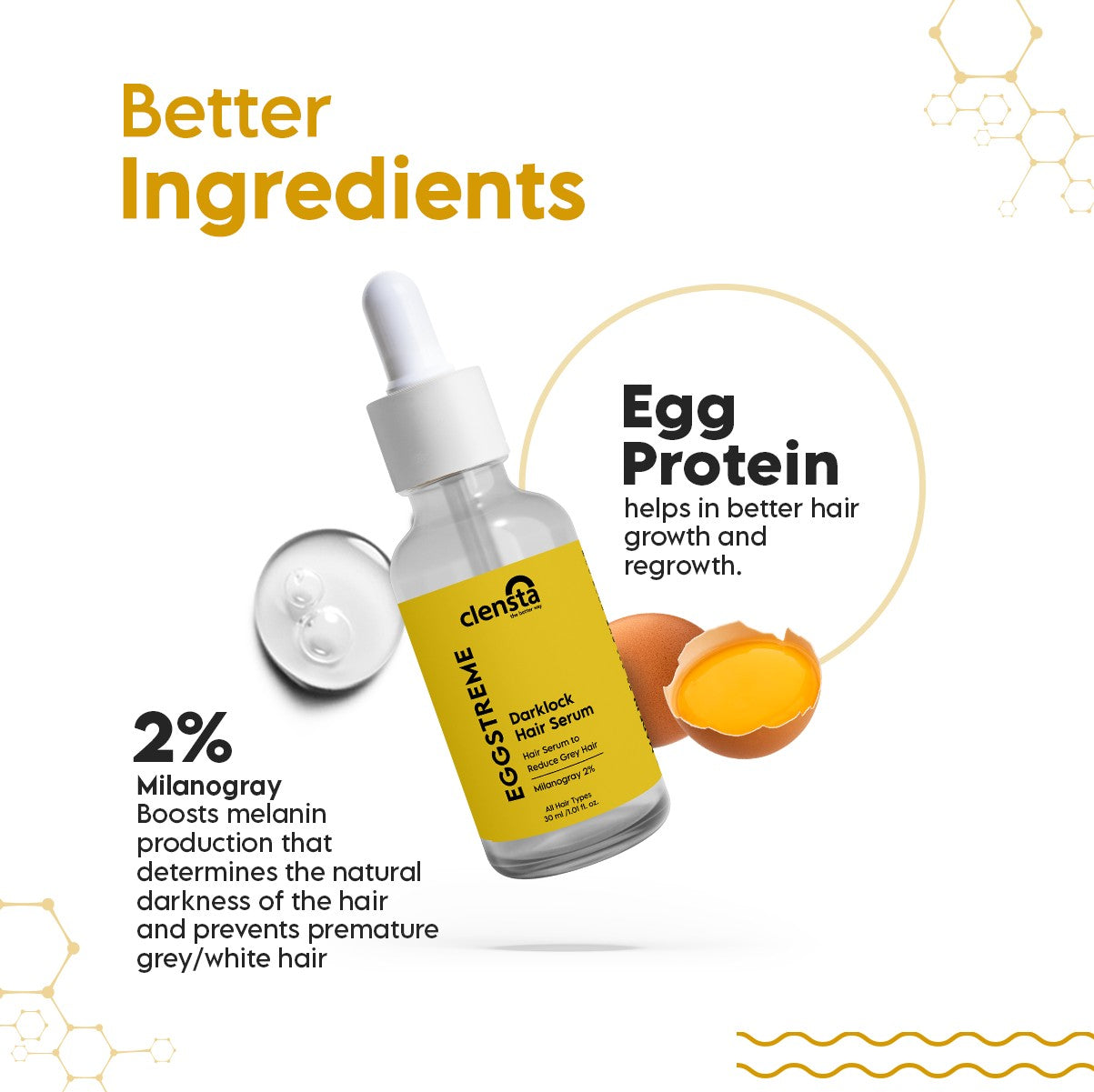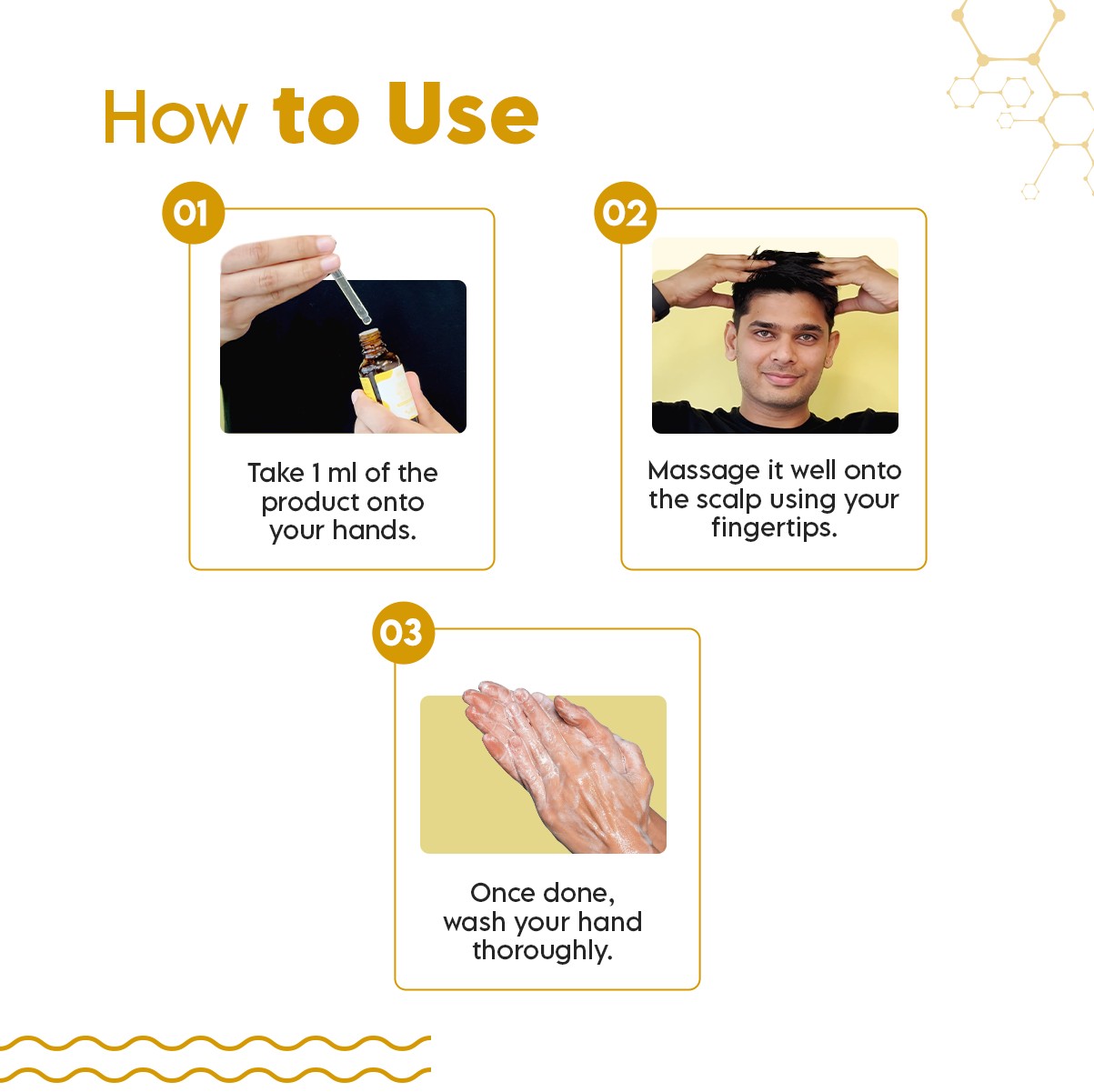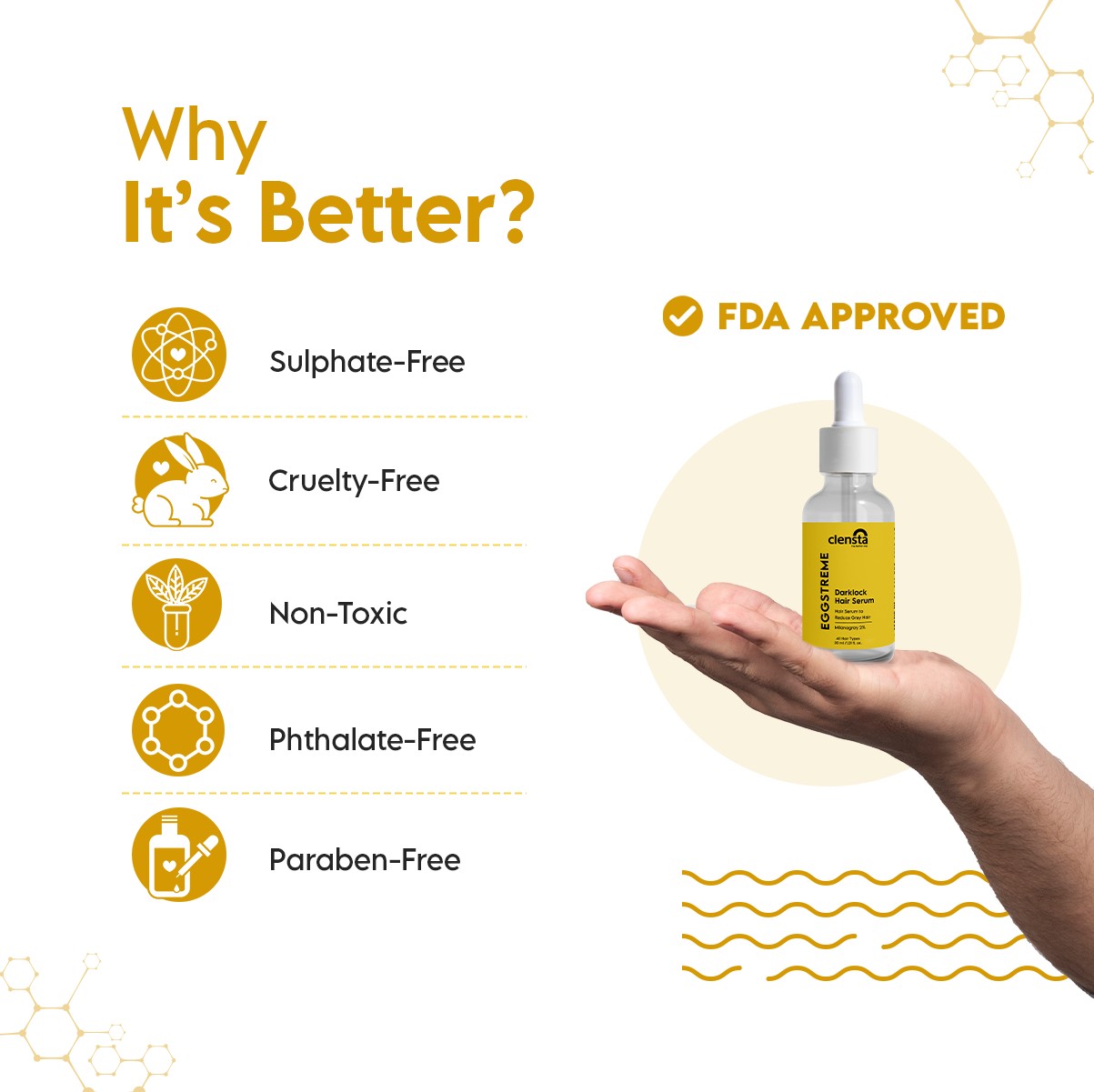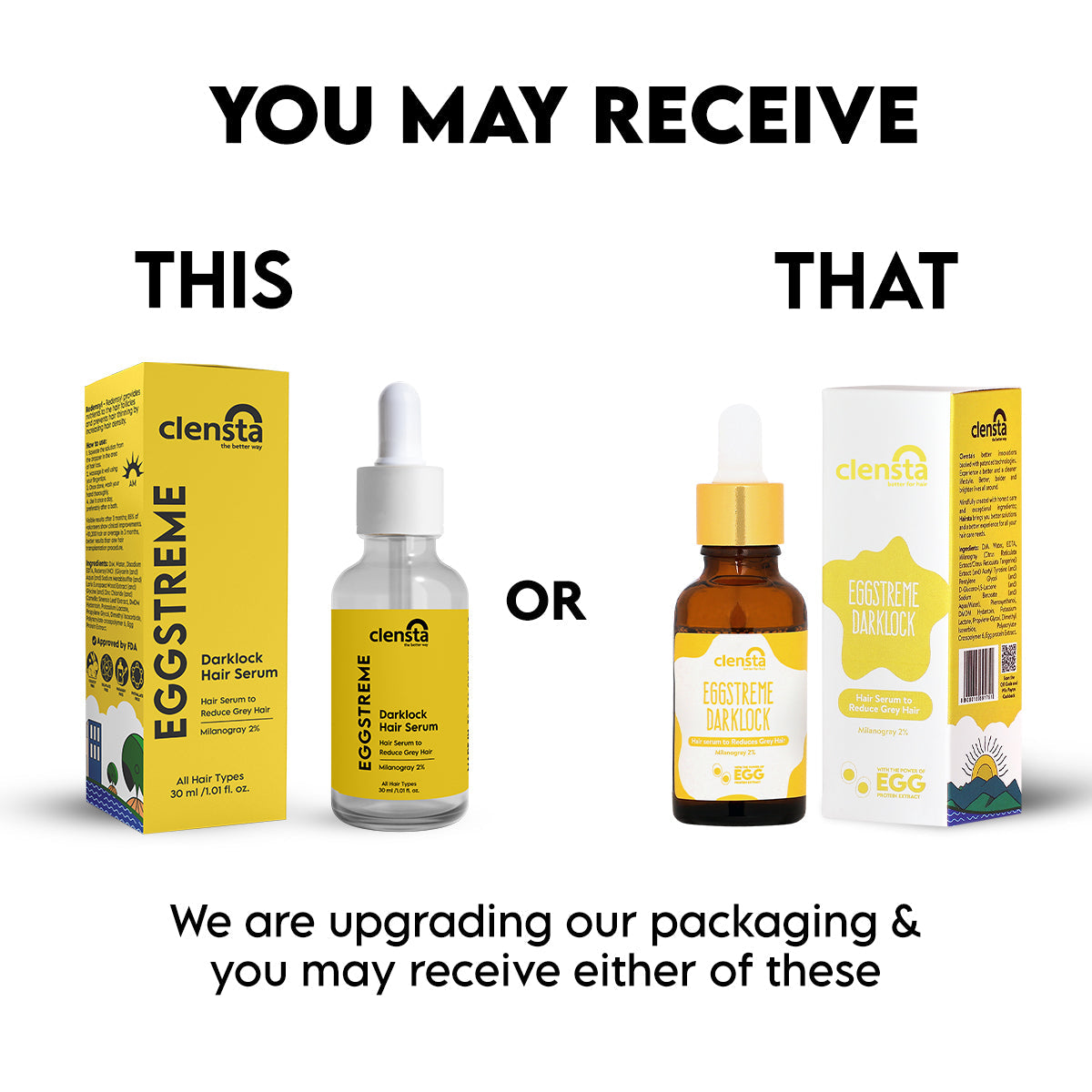 Eggstreme Darklock Hair Serum
Hair Serum to Reduce Grey Hair
OFFERS
Get FREE Red AloeVera Multipurpose Gel on prepaid orders above ₹599
Get FREE Nourishing Hydra Gel on prepaid orders above ₹899
Get 20% OFF on orders above ₹999
Get 15% OFF on orders above ₹699
A quick hair-darkening Hair serum prepared with 2% Milanogray helps boost melanin production and rapidly darkens grey/white hair in an all-natural way. It also prevents dryness, frizz, and hair breakage while uplifting overall health. It provides fast white hair treatment. The intelligent active ingredient, Milanogray, is responsible for boosting melanin production that promotes pigment to the hair, thus encouraging hair to be naturally dark while treating premature white hair. The presence of egg extract helps nourish and condition your hair to be thick, healthy, and luxuriously smooth. This solution for greying hair treatment works way better than any other natural remedy and is safe for all kinds of hair. Apply the solution regularly for the best results. It is the best premature white hair serum for both men and women.
D.M. Water, EDTA, Milanogray (Citrus Reticulata Extract/Citrus Reticulata Tangerine) Extract (and) Acetyl Tyrosine (and) Pentylene Glycol (and) D-Glucono-1,5-Lactone (and) Sodium Benzoate (and) Aqua/Water), Phenoxyethanol, DMDM Hydantoin, Potassium Lactate, Propylene Glycol, Dimethyl Isosorbide, Polyacrylate Crosspolymer 6, Egg protein Extract.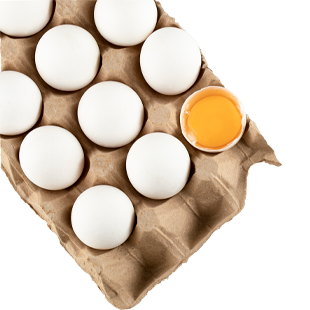 Egg
The Egg Protein provides hydration and nourishment to dry scalp and also skin. It helps in better hair growth and regrowth.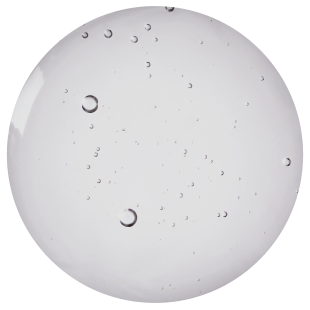 Milanogray
Boosts melanin production that determines the natural darkness of the hair and prevents premature grey/white hair.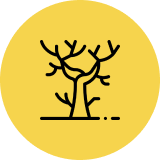 Dry Hair
Dull Hair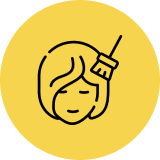 Grey Hair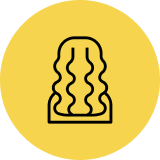 Frizz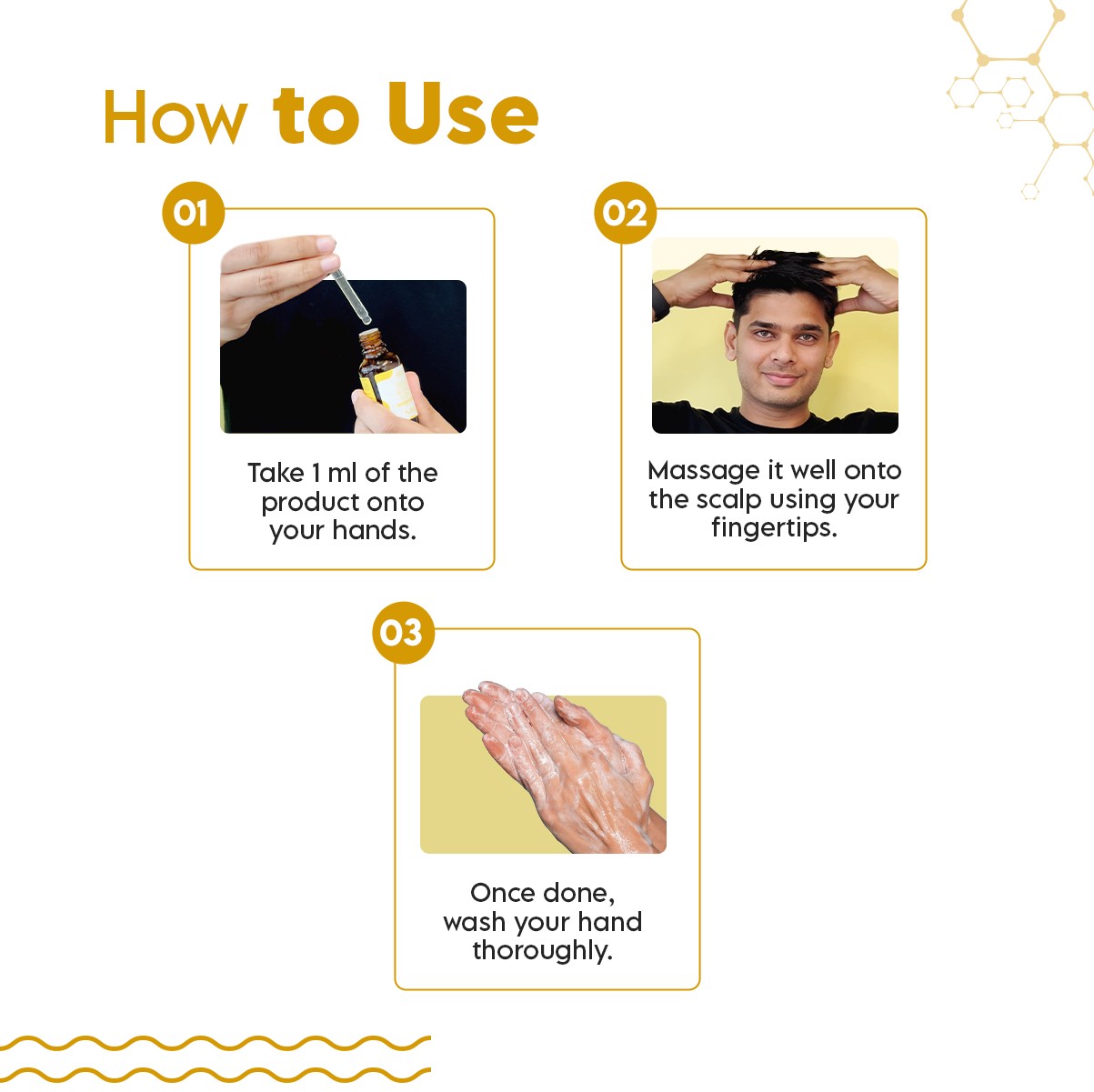 1

Take 1 ml of the product onto your hands.

2

Massage it well onto the scalp using your fingertips

3

Once done, wash your hands thoroughly.
Frequently Asked Questions
Take the desired amount in your palms.Spread it evenly across the scalp and leave it.Wash your hands thoroughly after that.
This white hair treatment serum works well on all hair types to reverse graying of hair.
You can use this white hair serum after you wash your hair.
This is a solution for white hair. A serum should always be applied on your hair tips and not on the roots.
It takes 5-6 months to see visible results on a complete recommended plan.
All Clensta products are unisex and can be used on all hair types.
This premature greying hair treatment contains active ingredients like Milanogray that help reverse the greying of hair.
When you use this white hair serum, it reduces and reverses the overall greying of hair.
A hair serum should always be applied to the hair tips and never on the scalp.
This hair treatment for white hair has a shelf life of 24 months.
This white hair treatment serum is formulated to reverse the greying of hair. In addition, it works to protect the colour of your hair.
You can use this white hair serum once at any time during the day on pre-cleansed hair.
You can leave this serum on the hair, and you don't need to wash it off after applying it to your hair.
Smoothens hair and makes it frizz-free
This serum spray is so good that I can hardly notice the difference even when I dont apply conditioner sometimes. It makes my hair more smooth, silky and frizz-free and also doesn't make it greasy and smells really good
The Best serum at affordable price
I have been using this serum for over 2 years now and never thought to change it. It's the best and most affordable serum.
Perfect solution for shinny hair
I have been using this from last 4days , results are awesome. I replaced this with hair oil and i feel its better to use because of its non sticky nature and less quantity is used. I totally loved this product. Its value for money
Good
I have grey and white hair; I am using for reduction of those. It's too early to comment oon that but hair texture feeling good and soft. I feel light and smooth.
Let's wait for original work grey to black conversion or reduction of grey
Treatment for Itchy Scalp
I am using white hair serum for last 15 days only. I liked the product. I was suffering from itchy scalp long time. Itching has been reduced after using this serum. But I have to continue it for some more time.