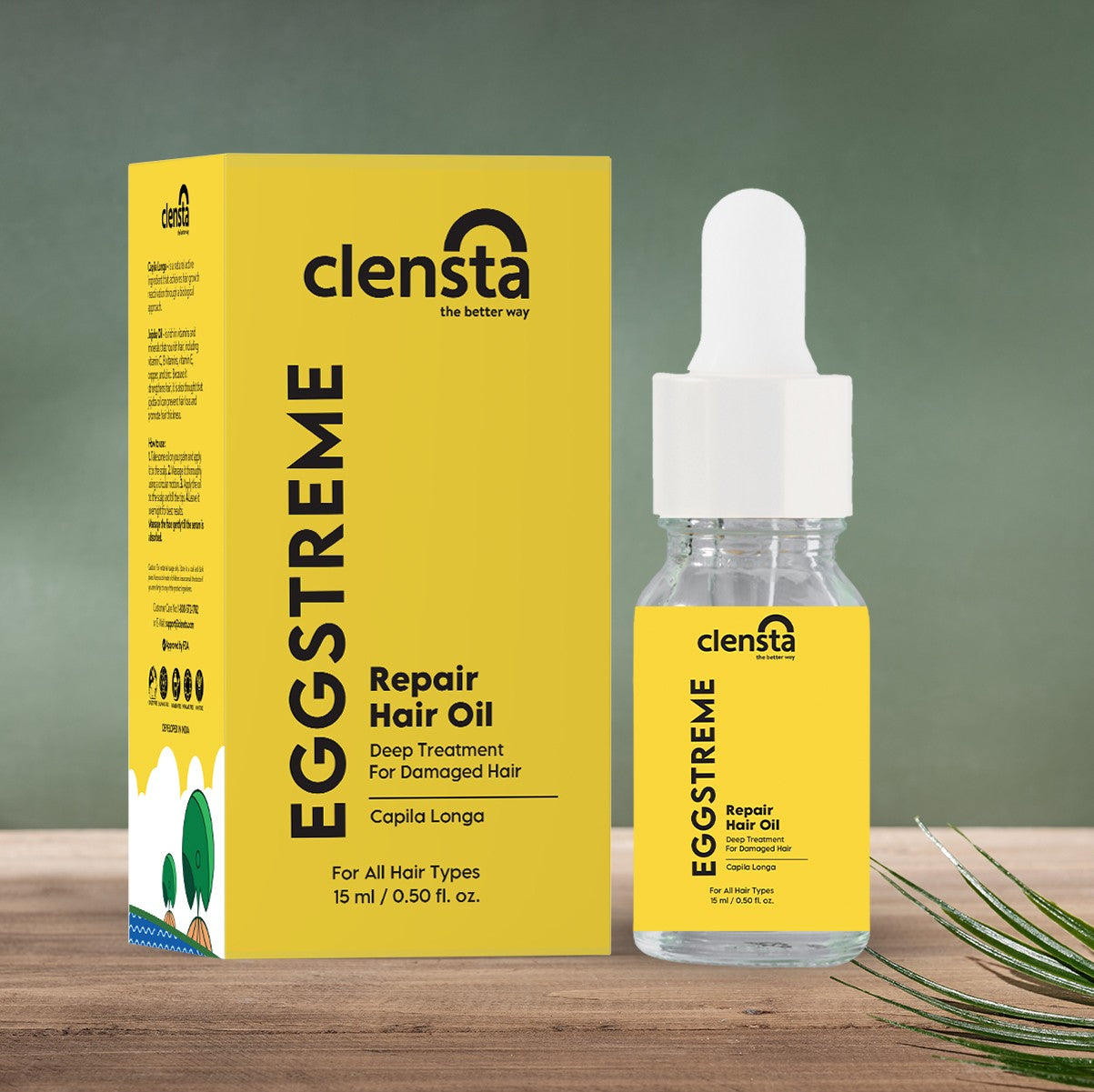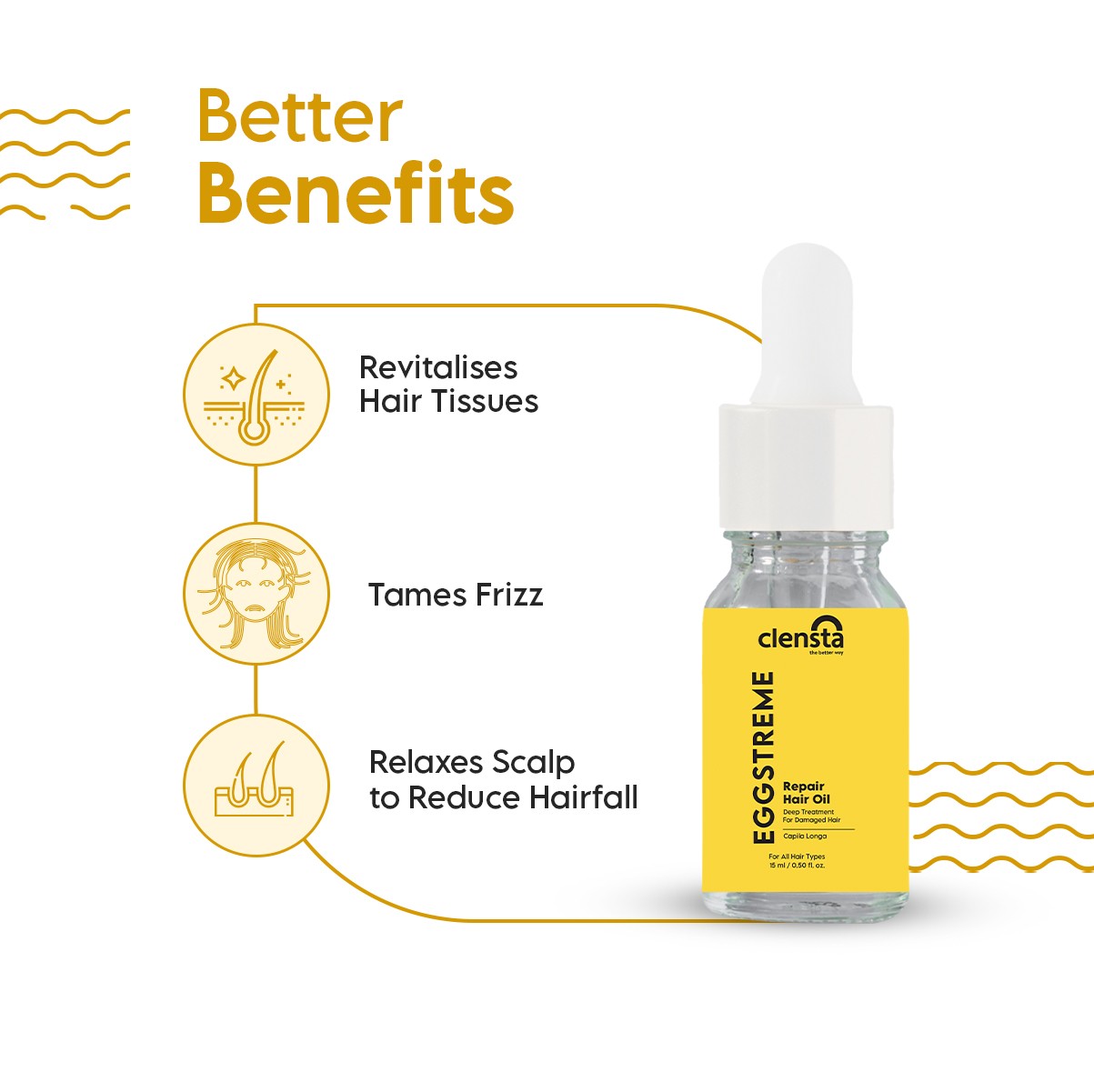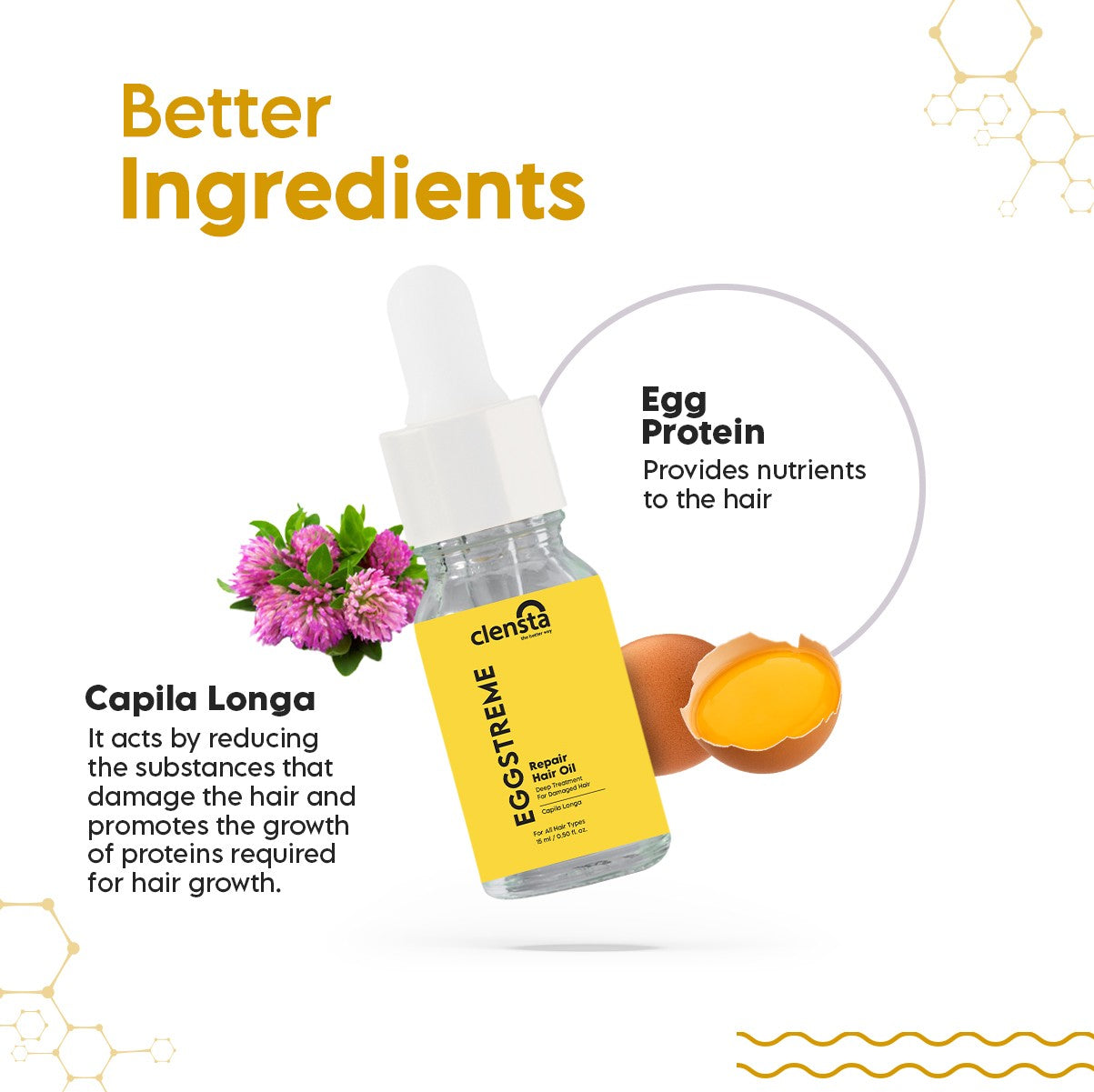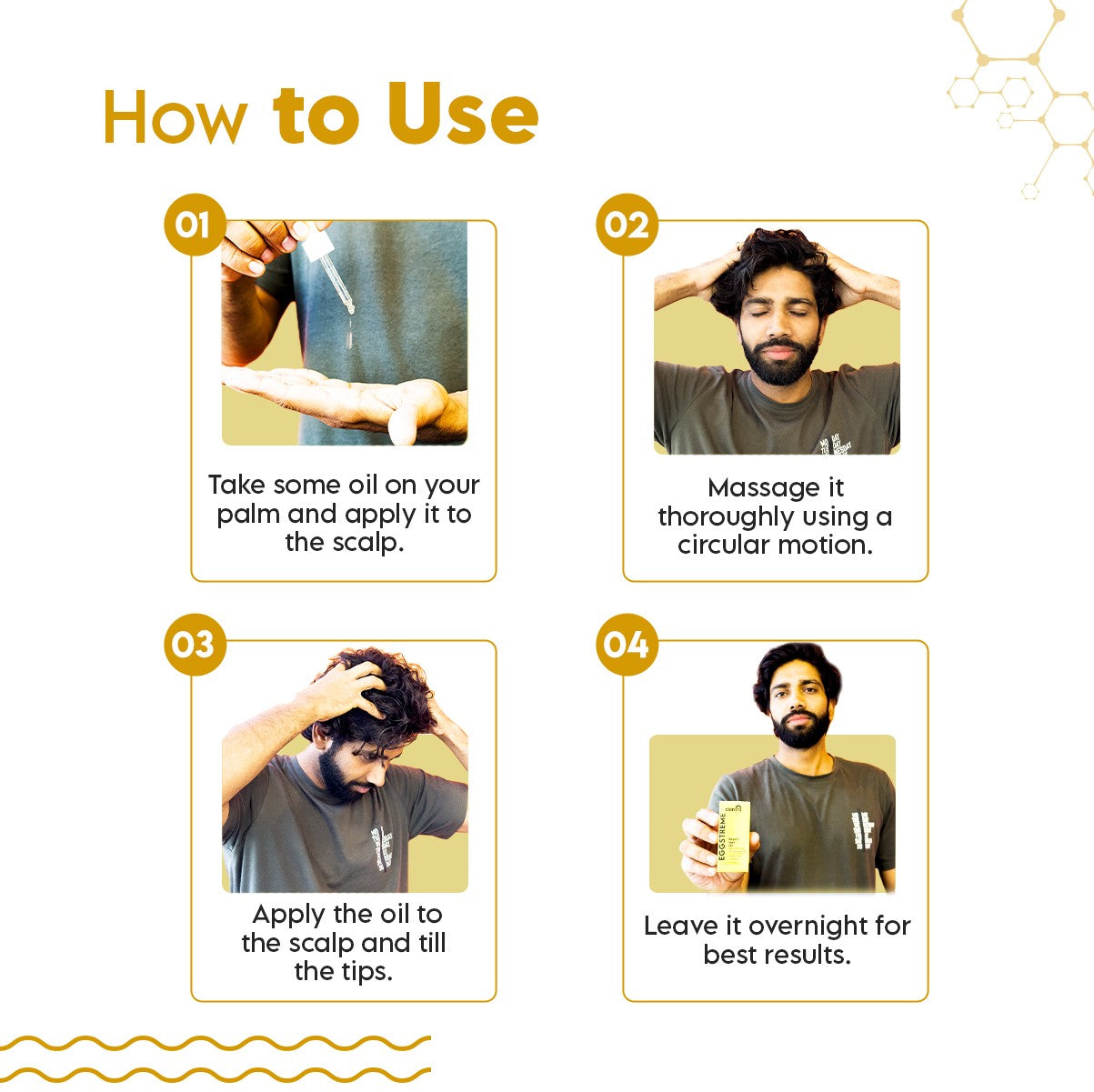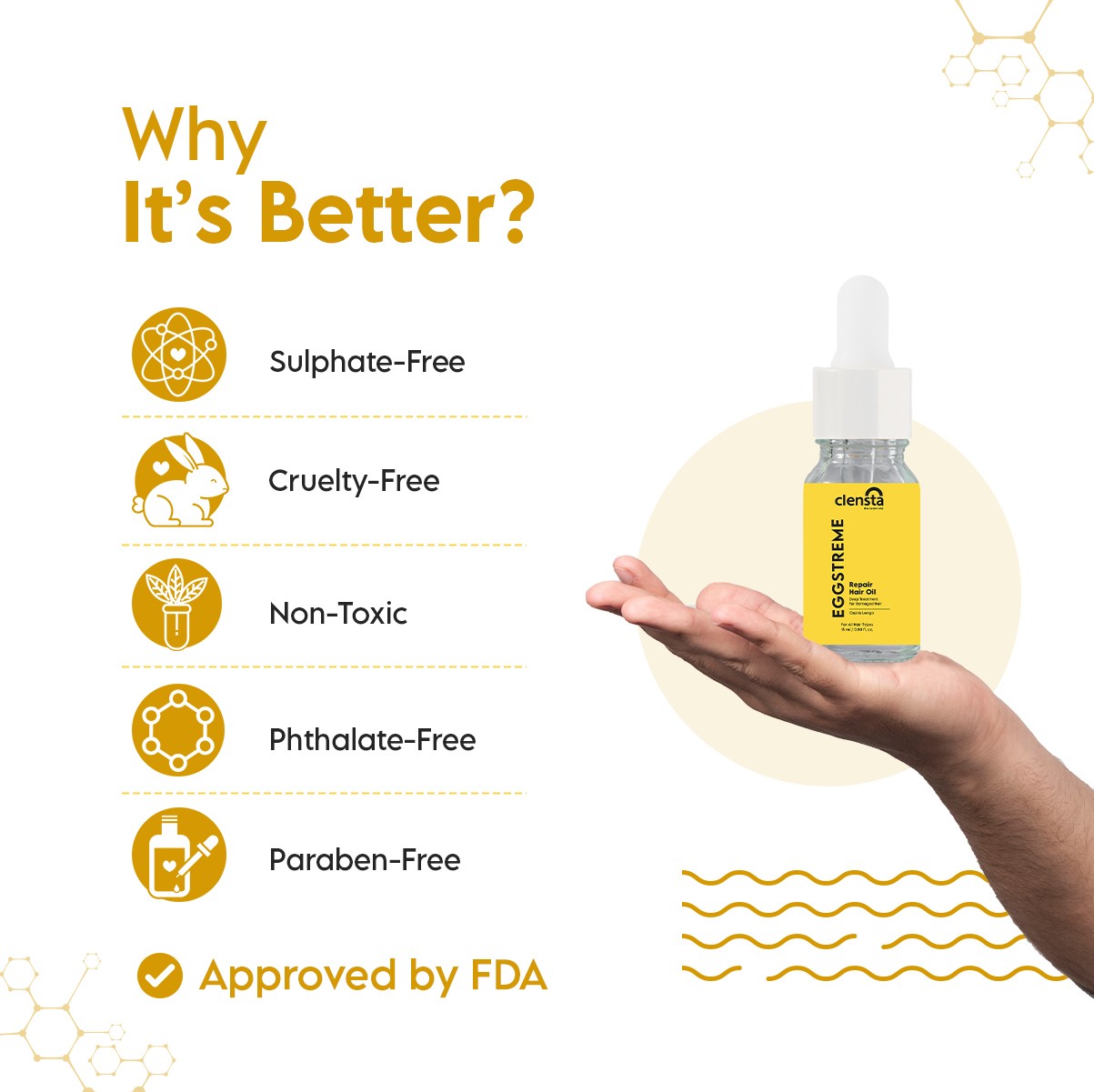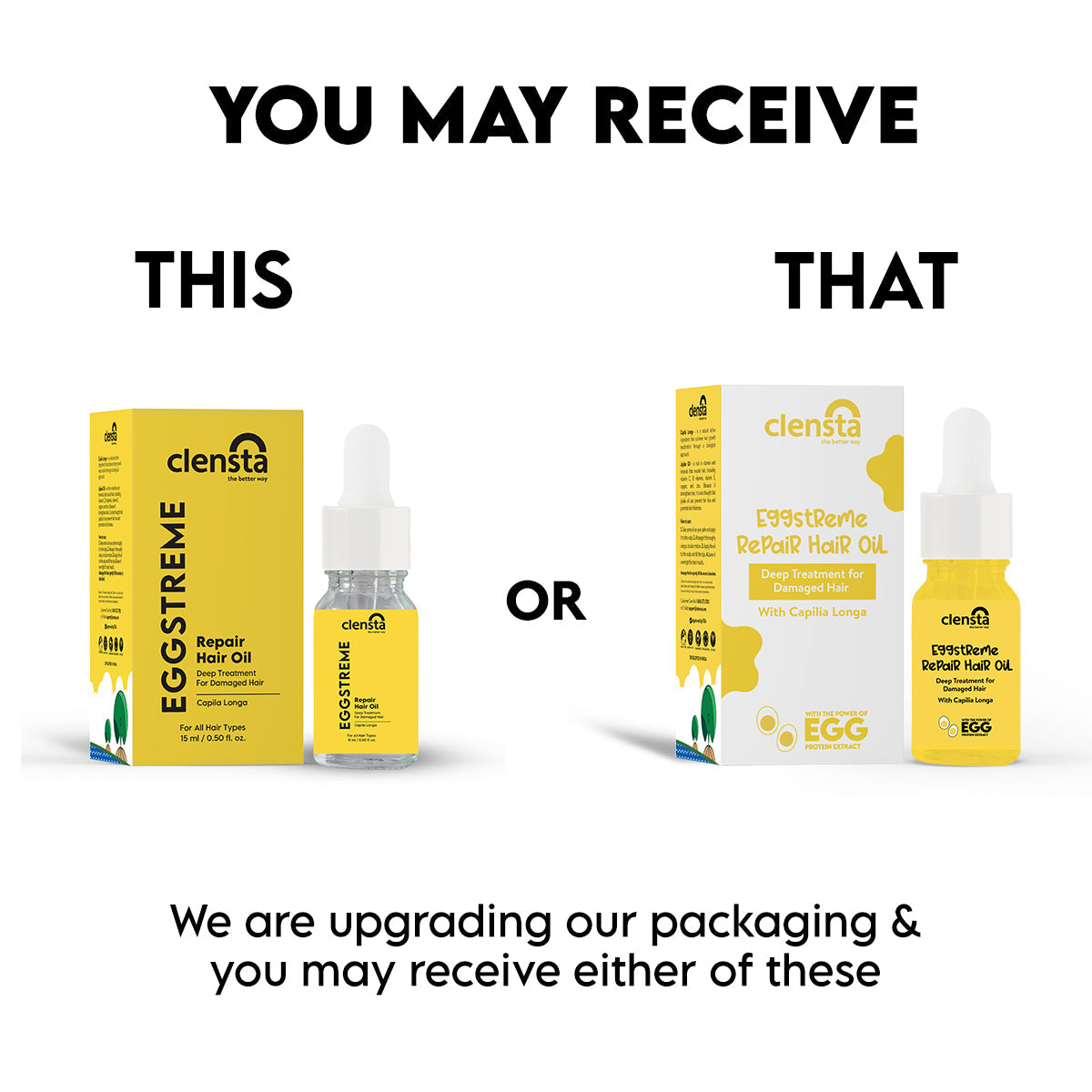 Eggstreme Repair Hair Oil
Deep Treatment for Damaged Hair
OFFERS
Get FREE Red AloeVera Multipurpose Gel on prepaid orders above ₹599
Get FREE Nourishing Hydra Gel on prepaid orders above ₹899
Get 20% OFF on orders above ₹999
Get 15% OFF on orders above ₹699
Egg protein is a complete hair care solution to rescue dry and damaged hair while treating scalp conditions. The Eggstreme Repair Hair Oil provides deep treatment and nourishment for damaged hair. This hair oil is enriched with egg protein that penetrates deep into the hair locks for optimal hydration and better blood circulation and replenishes hair follicles to protect against dry scalp, hair loss, dandruff, and premature greying. This Eggstreme Repair Hair Oil is infused with actives like Capilia Longa, which is a hair-friendly chemical and works wonders for your hair, making them strong and healthy from within. It works to aid in hair regrowth, reduce hair loss, stimulate hair growth, and increase hair density. This is the best oil for hair growth, and with continuous use, it adds volume and thickness to your hair strands. This hair growth oil helps keep your scalp healthy and in the best condition to restore its shine and moisture.
Isopropyl Myristate, CCTG, Sesame Oil, Almond Oil, Jojoba Oil, Argan Oil, Egg Protein Extract, Capilia Longa, Perfume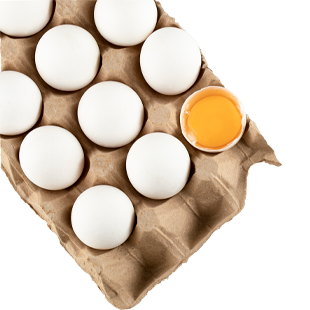 Egg
The Egg Protein provides hydration and nourishment to dry scalp and also skin. It helps in better hair growth and regrowth. 
Capilia longa
CAPILIA LONGA is a natural active ingredient that achieves hair growth reactivation through a biological approach. It produces an epigenetic reset of the hair bulb, re-starting the activity of dermal papilla cells.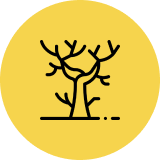 Dry Hair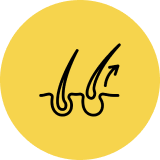 Hair Loss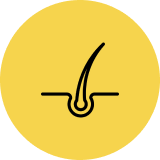 Hair Thinning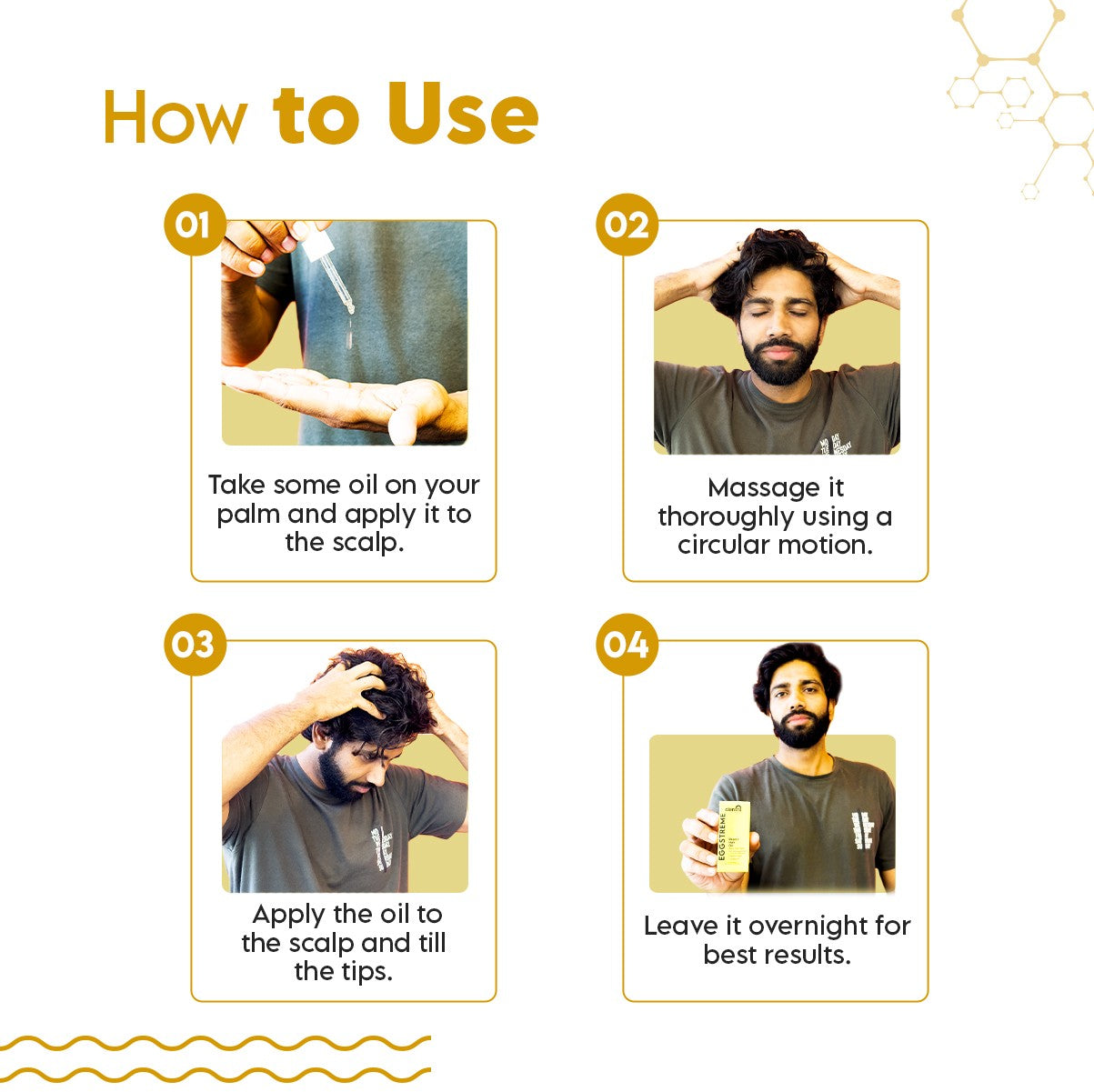 1

Take some oil on your palm and apply it to the scalp

2

Massage it thoroughly using a circular motion

3

Apply the oil to the scalp and till the tips

4

Leave it overnight for best results
Magic oil
This oil will definitely help with hair fall and even u will see new hair growth but one has to be consistent with application .. it takes around 3 months to get results but will give beautiful results..quality of my hair has also improved..one thing is I find it little expensive..request clensta to decrease the price. But I love it
Love the product
The oil does what it claims...stops hairfall...completely. Before I started using this oil, there used be hair strands on the floor all over the house and I had to sweep twice a day. Used this oil 5 times so far and I can already see the difference. Not sure about new growth but hair fall has definitely stopped. It comes with a really good quality applicator, so there's no spilling or mess. Great product...go for it.
Hair growth
I really happy and satisfied after recovered from hair fall problem.My hair was very damage and then I used this product. Now My hair growth better and shine also. It's fragrance also very good.
Awesome product
It helps to reduce hair fall and increase my hair length. Everyone should buy this hair oil. But Nana ji pls do something for the fragrance it's too strong
Seems Good with a high price
Seems Good product purchased 20 days ago . It nourishes your scalp and not very greasy . Smell for some might be very intense but price is definitely on higher side.Need to review after 3 months for real challenge
Awesome
Used few days only but best results