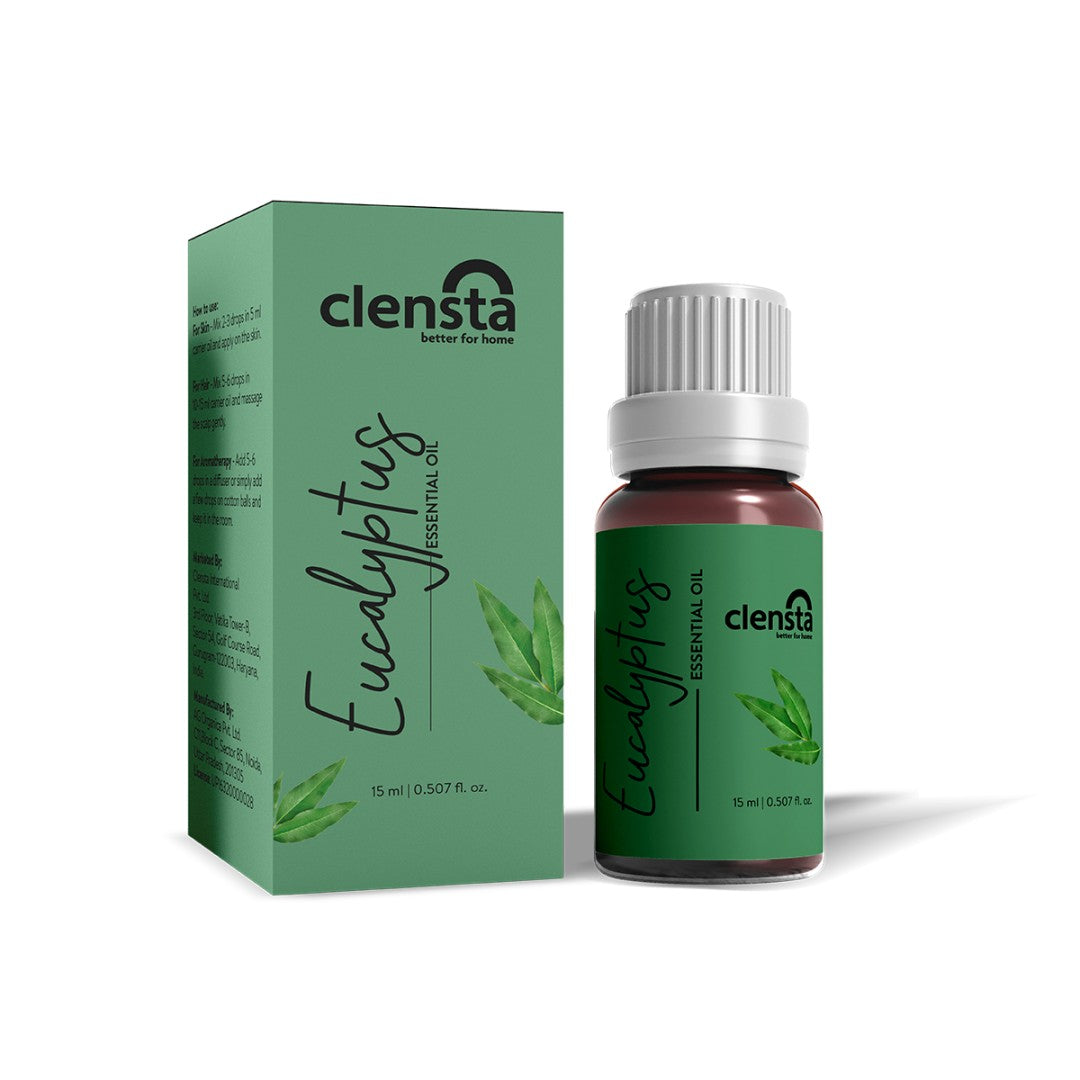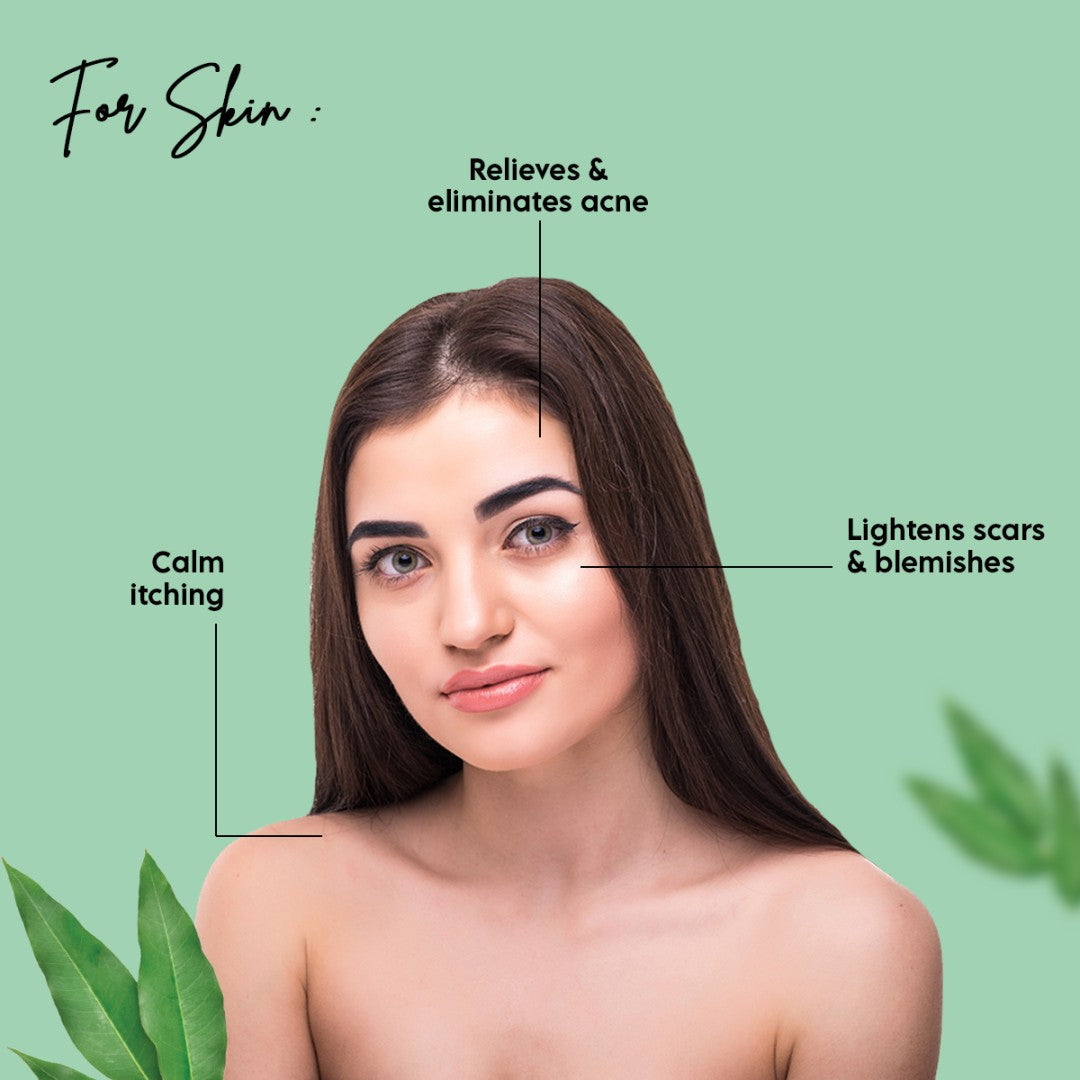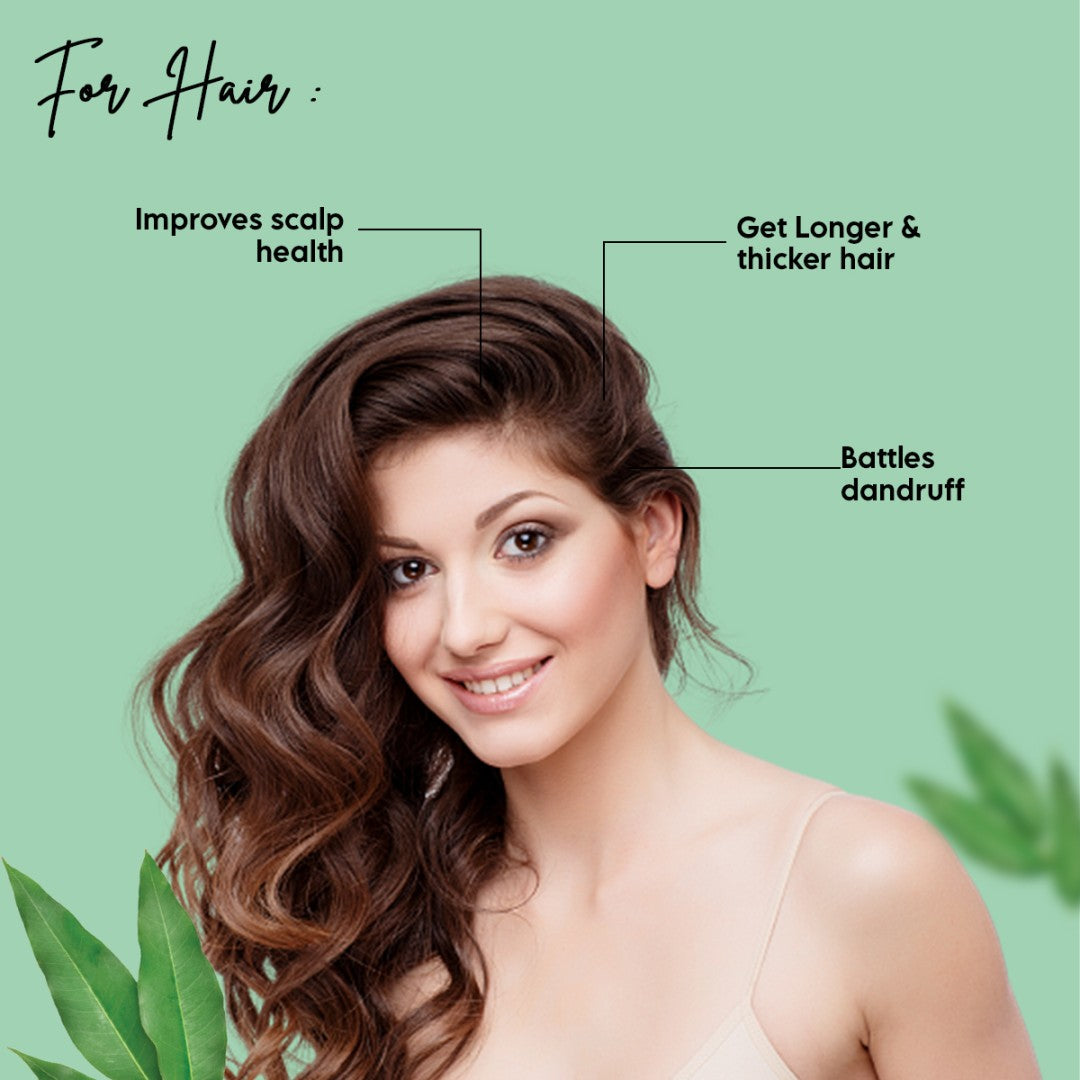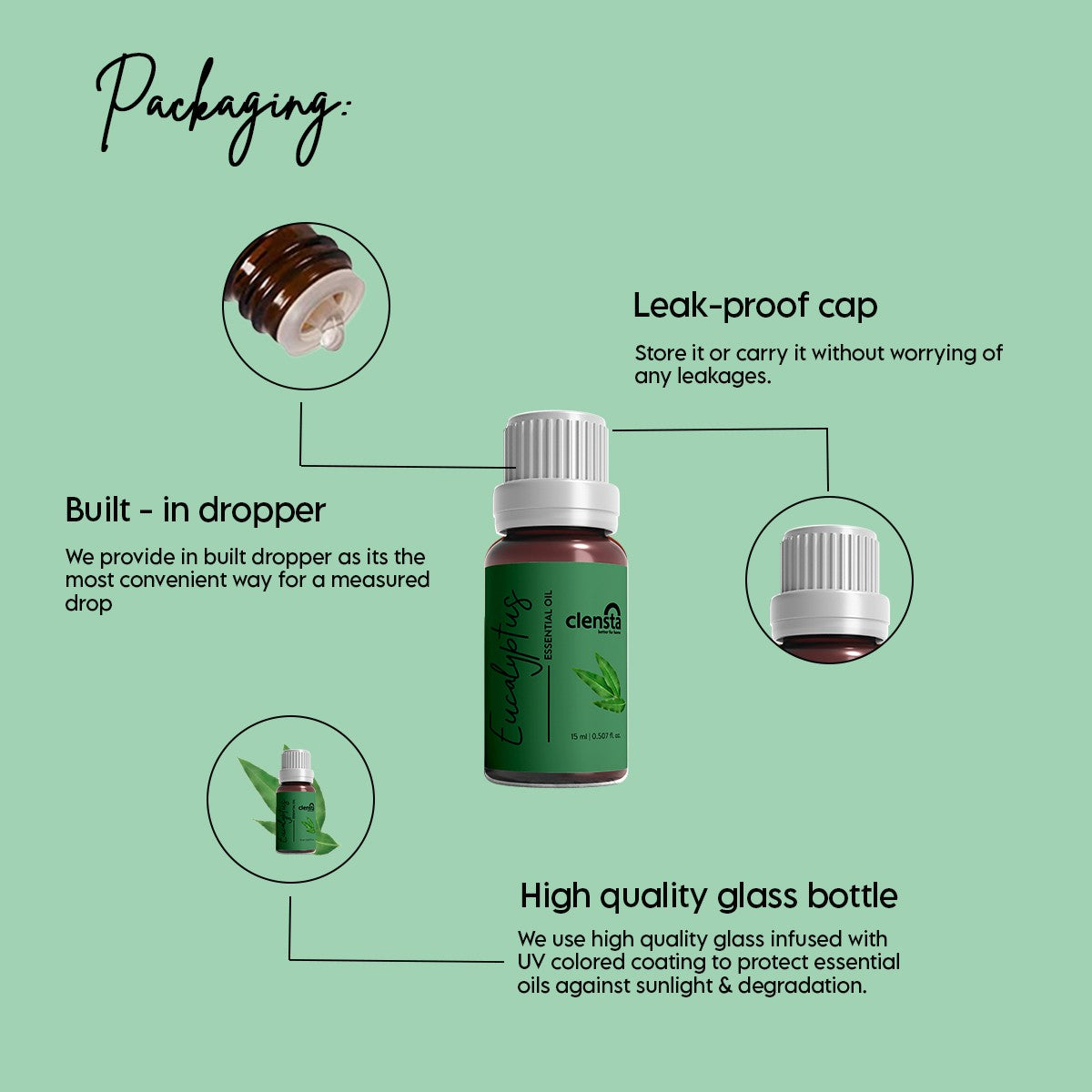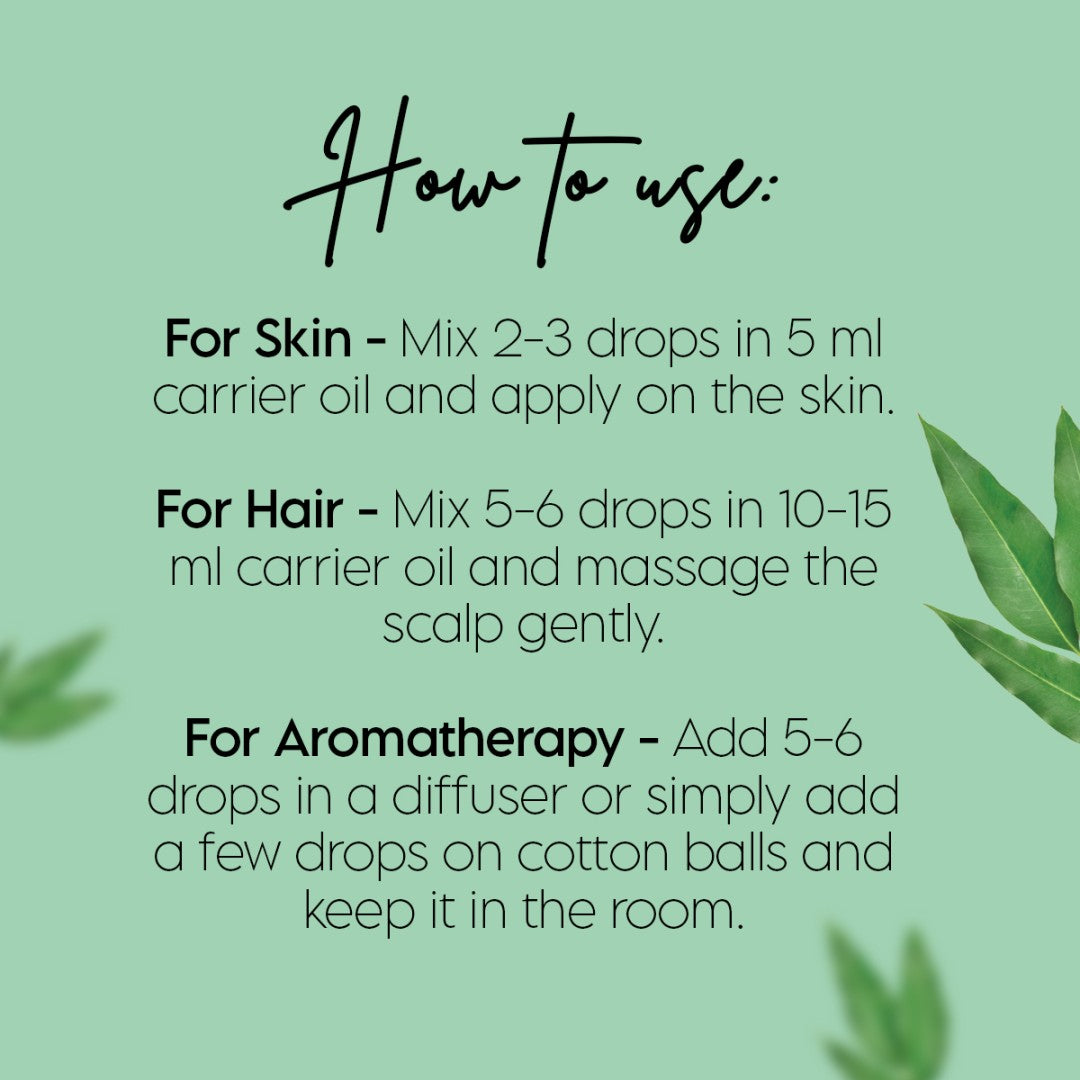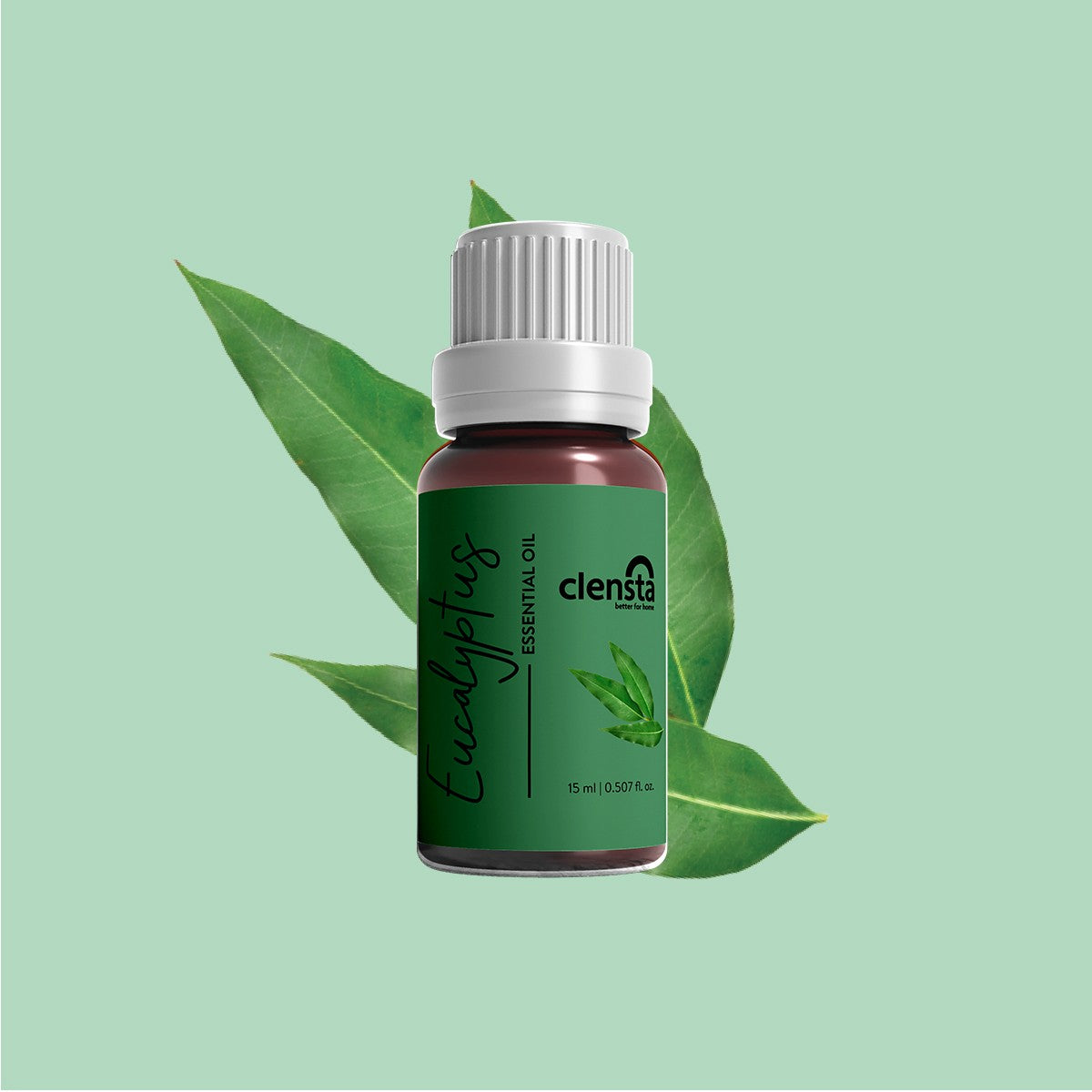 Eucalyptus Essential Oil
Promotes Wellness and Vitality
OFFERS
Get FREE Red AloeVera Multipurpose Gel on prepaid orders above ₹599
Get FREE Nourishing Hydra Gel on prepaid orders above ₹899
Get 20% OFF on orders above ₹999
Get 15% OFF on orders above ₹699
Each essential oil is made with handpicked natural ingredients that are pure, natural, and steam distilled to give you the maximum benefits. We do not add any chemicals to enhance the aroma, and each essential oil is of therapeutic grade. This top-grade eucalyptus essential oil is an excellent additive for skin and hair care. You can use this solution for joint pains, skin inflammation, as an insect repellent, and on bruises or wounds. Use this essential oil to increase scalp health for healthy hair growth and shine for hair care. Essential Oils go a long way to comfort you and enhance long-term care. It can be used after strenuous activities like gardening, jogging, and trekking and as an additive during your spa sessions, meditation, yoga, and even steam. This concentrated 100% pure essential oil should not be ingested or consumed. Do not apply it directly to your skin.
100% Natural Eucalyptus Essential Oil
Eucalyptus Oil
Eucalyptus is a natural disinfectant. Due to its antimicrobial properties, eucalyptus oil can destroy bacteria, fungi, and certain viruses in your fabric and clothing.

Personal Care

Healthy Homes

Aromatherapy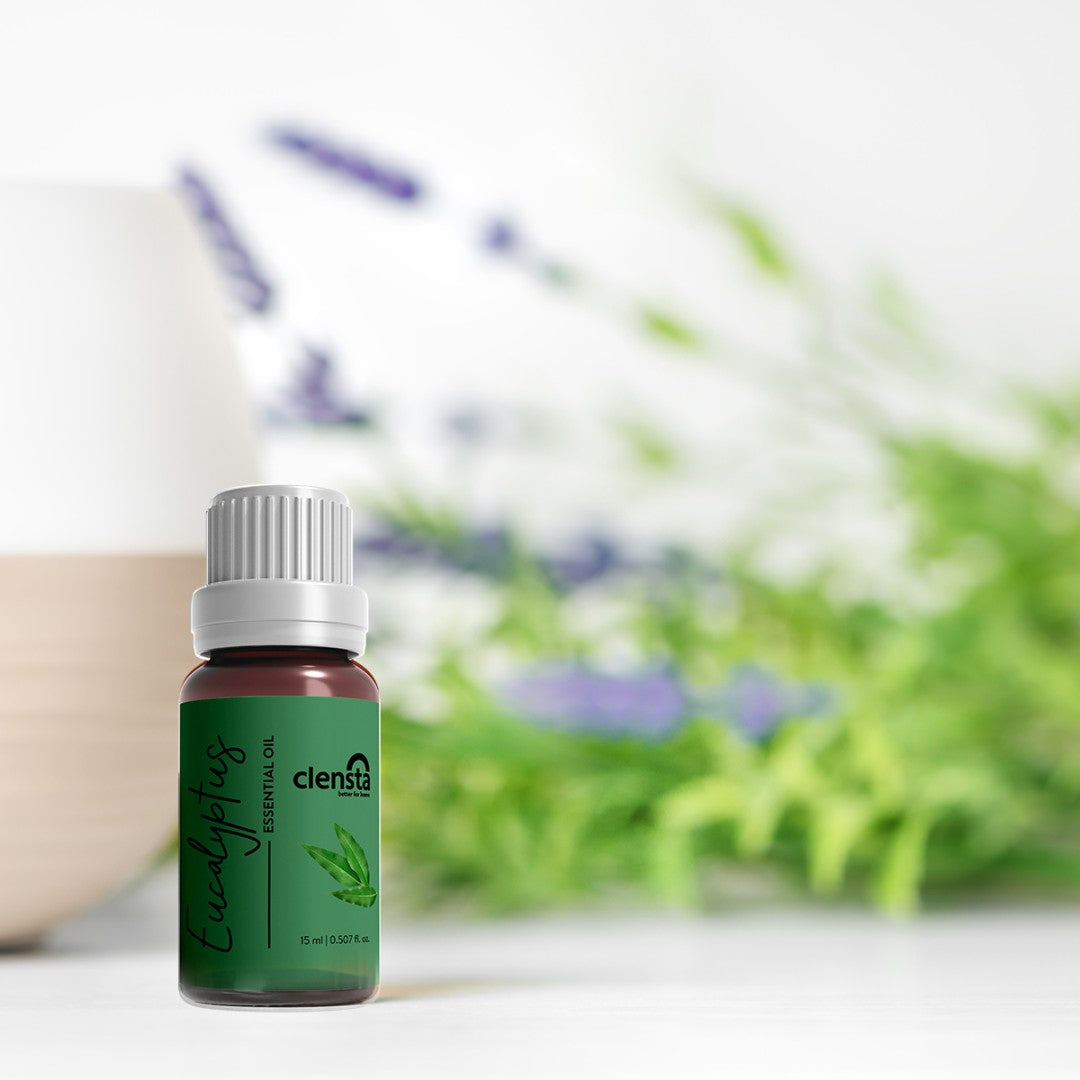 1

For Skin - Mix 2-3 drops in 5 ml carrier oil and apply on the skin.

2

For Hair - Mix 5-6 drops in 10-15ml carrier oil and massage the scalp gently.

3

For Aromatherapy - Add 5-6 drops in a diffuser on simply add a few drops on cotton balls and keep it in the room.
Get it specially if you've cold
This oil is great specially if you've cold. I usually use it by adding a few drops on water & take the vapours. If you've blocked nose, this will help instantly. Also has many other uses also, good products
Very Good Product ! Liked it !
Very good product, like it very much. very good aroma and felt good mood. and they offered a surprise gift too. Kudos to the team !Highly recommended.
100%!
Yes, it's 100% Natural & Pure. That sure helped to fight Chest Cold by doing Steam Inhalation.
Wonder Oil
Eucalyptus oil has honestly helped me overcome my all-time cold ... works great to relieve the nasal congestion. The best part is the dispenser doesn't spill out the oil keeping it clean. Overall a nice product, and people will nasal congestion can go for it... It soothes the nose.
Happy with the Product
This product has show great result for me .
Lavender essential oil
Smells really nice and the seller are a new business, they are doing a great work.