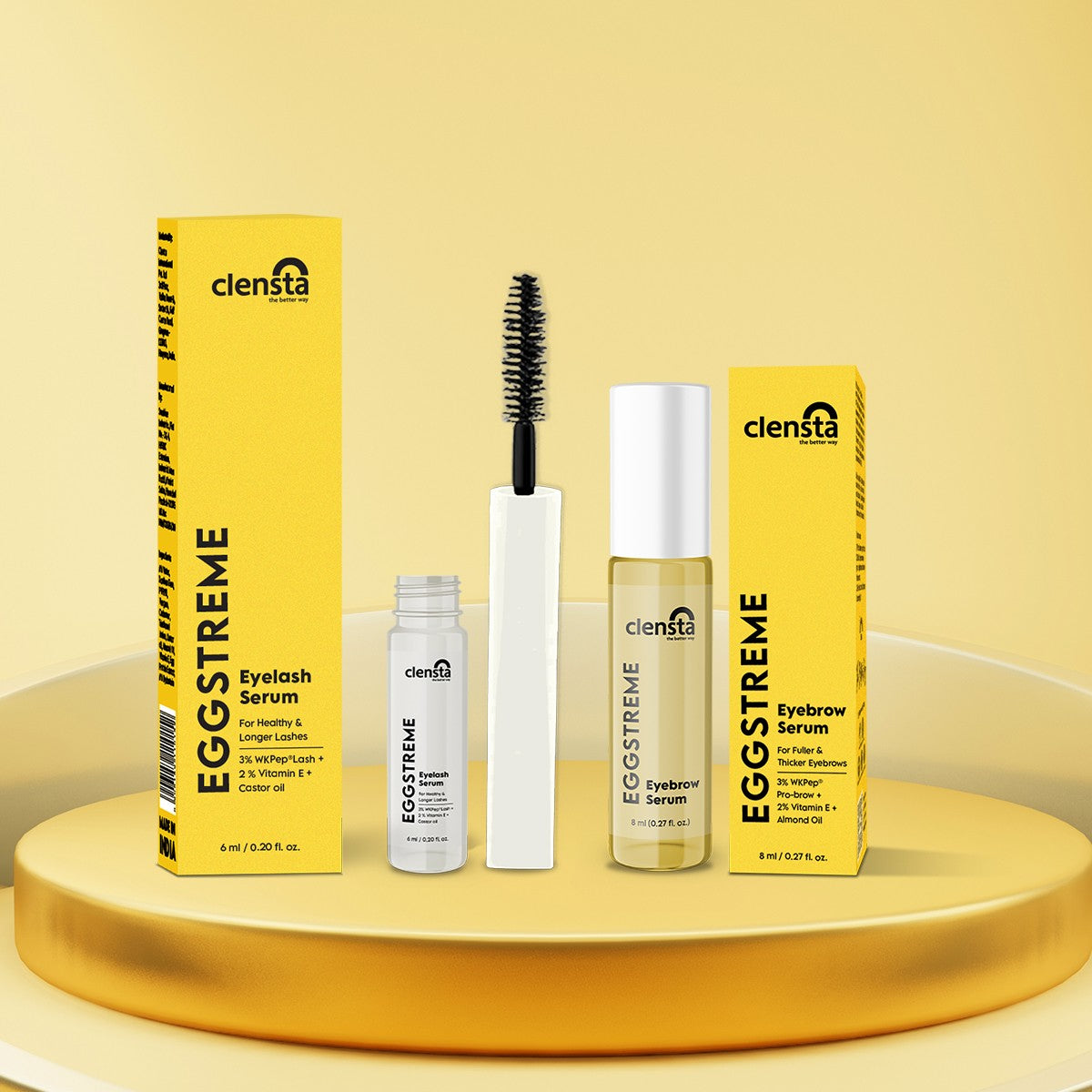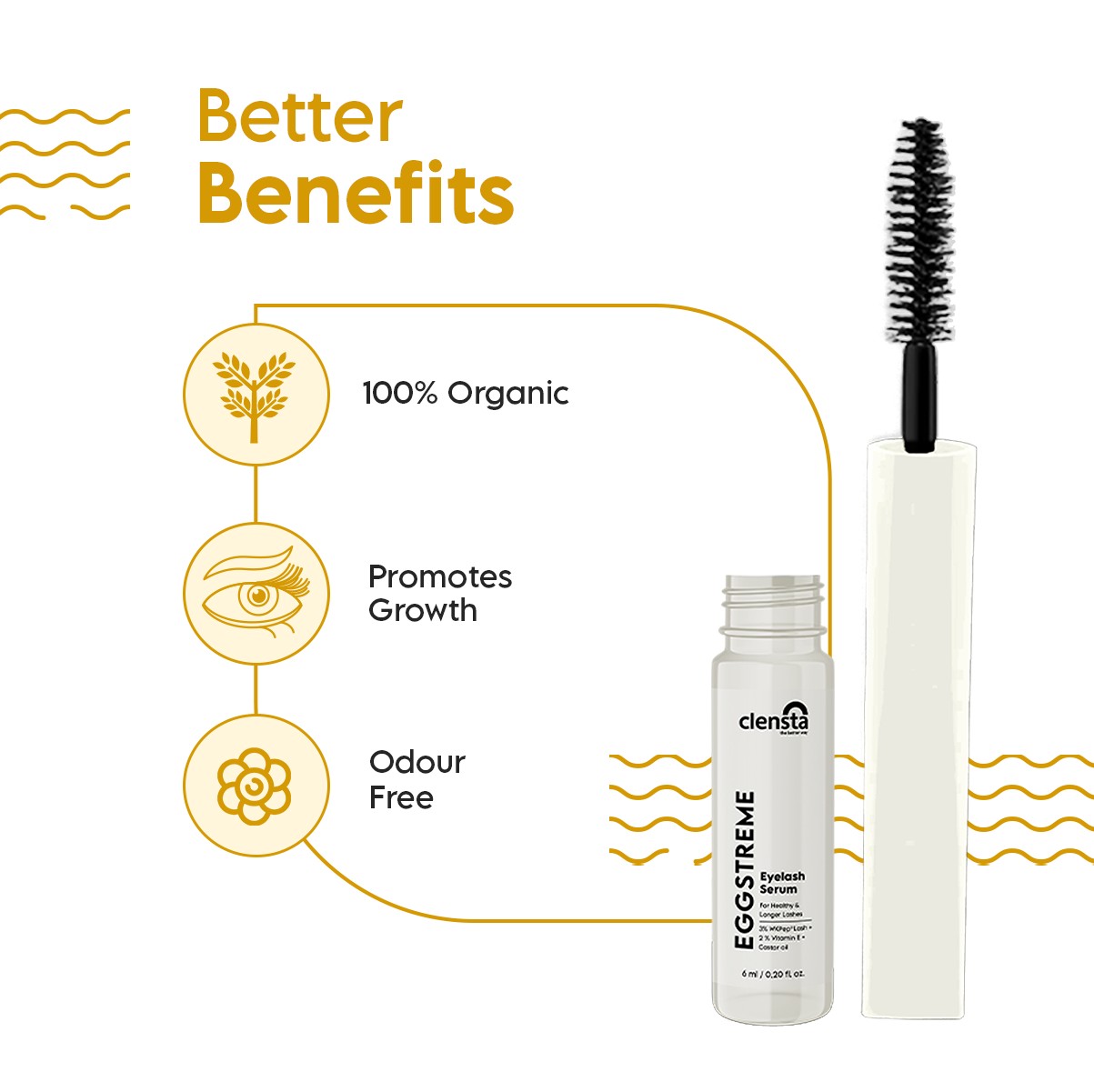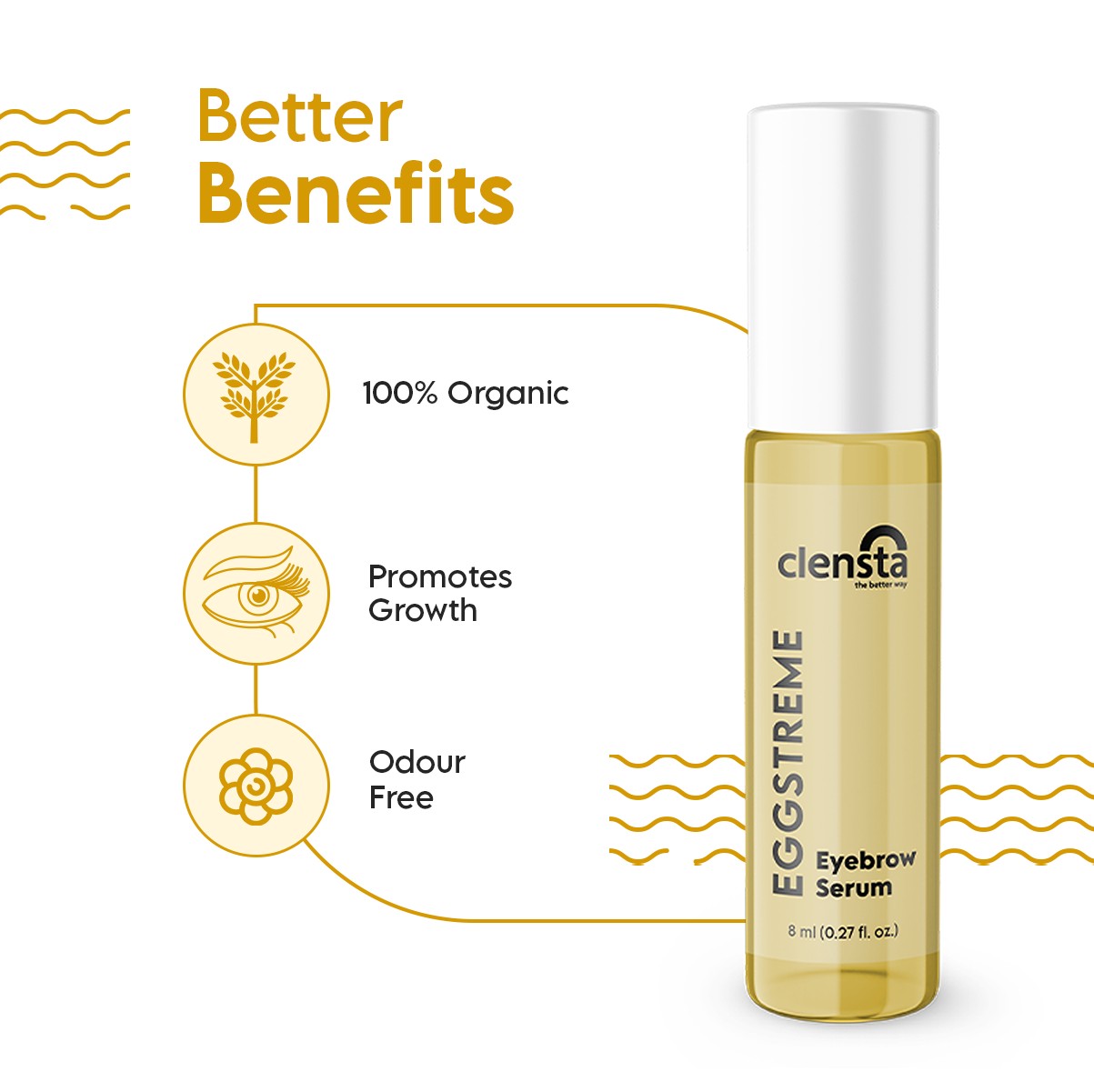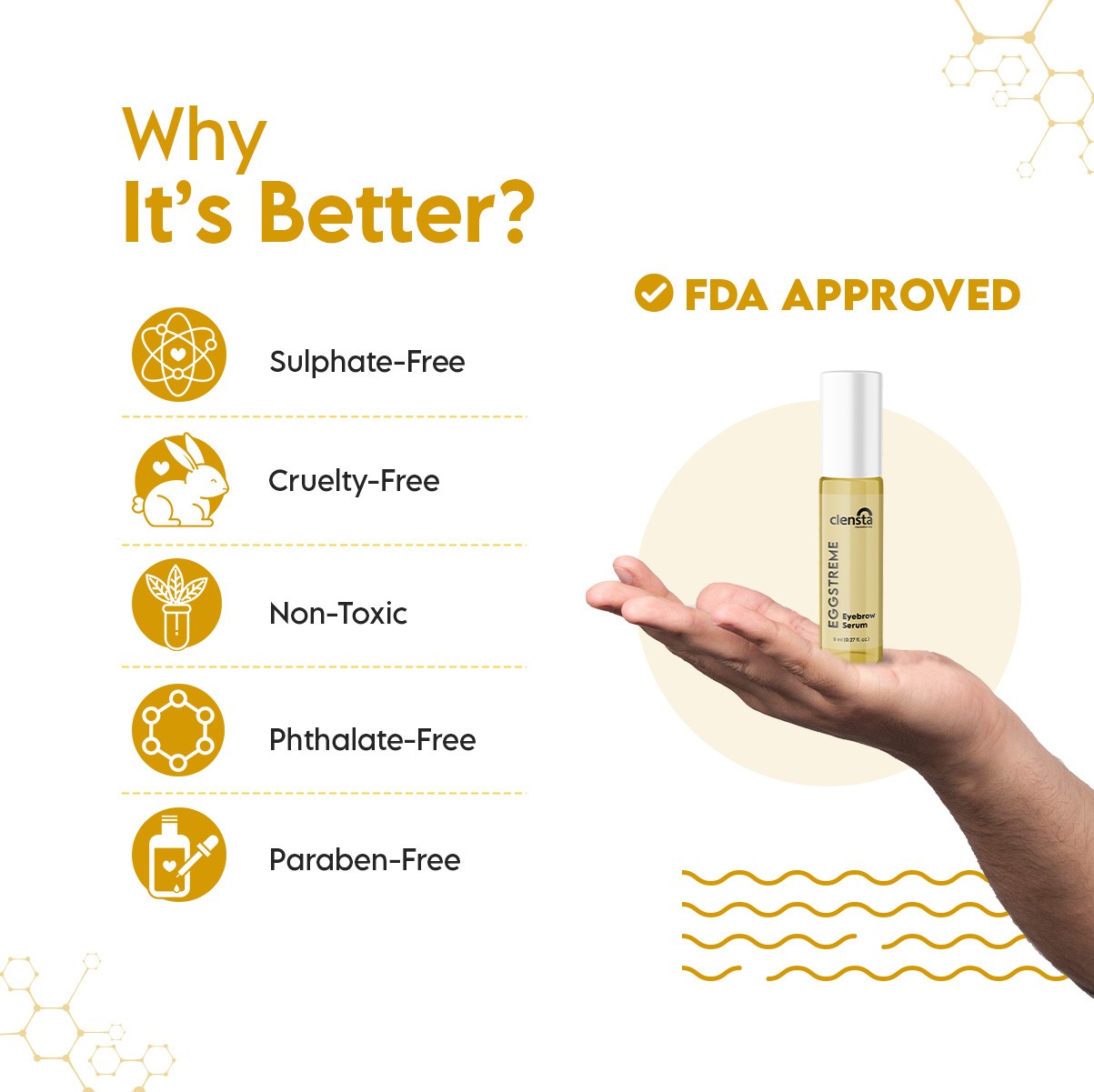 Eye Care Kit
For Long & Thick Eyebrow and Eyelash
OFFERS
Get FREE Red AloeVera Multipurpose Gel on prepaid orders above ₹599
Get FREE Nourishing Hydra Gel on prepaid orders above ₹899
Get 20% OFF on orders above ₹999
Get 15% OFF on orders above ₹699
What will you get?

Eggstreme Eyebrow Serum [Size: ( 8 ml )]

Eggstreme Eyelash Serum [Size: ( 6 ml)]
This Clensta Eggstreme Eyebrow Serum is easy-to-use and gives you fuller and thicker eyebrows! This eyebrow growth serum effectively strengthens hair and adds to the growing volume. It stimulates the dormant hair follicles and helps nourish the eyebrows to promote healthy hair growth.
For healthy, longer lashes, do use this Clensta Eggstreme Eyelash Serum! It helps stimulate growth, add fullness, and nourish your eyelashes. This eyelash growth serum maintains volume, leading you to see visible changes in your eyelash hair density. The natural ingredients of this eyelash serum give you longer and thicker-looking lashes.
Eggstreme Eyebrow Serum
Dimethicone, Cyclopentasiloxane, Heavy Liquified Paraffin, Isopropyl Myristate, Castor Oil, Almond Oil, Vitamin E, Red Aloe Vera Oil, Butyl Hydroxy Toulene
Eggstreme Eyelash Serum
DM Water, Xanthan Gum, PVPK90, Veegum, Carbomer, Triethanol Amine, Castor oil, Almond Oil, Vitamin E, Red Aloe Vera Extract, DMDM Hydantoin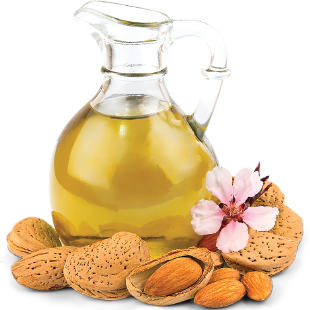 Almond Oil
Almond oil is an emollient. It helps in moisturising the scalp and strands, leading to healthy smooth hair that are soft to touch also.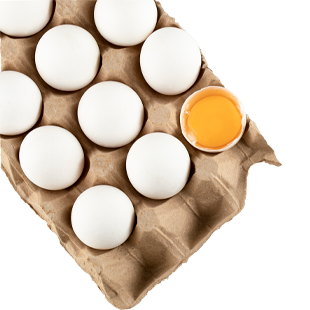 Egg
The Egg Protein provides hydration and nourishment to dry scalp and also skin. It helps in better hair growth and regrowth.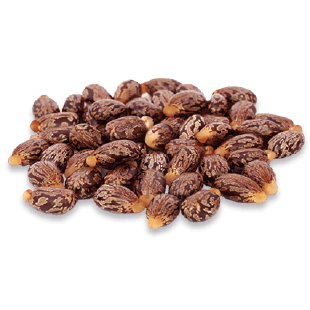 Castor Oil
Castor Oil hydrates, refreshes, and repairs the lips and the skin around them. It boosts hair growth and promotes healthier hair.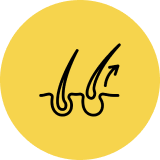 Hair Loss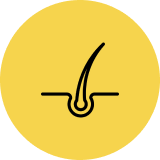 Hair Thinning
1

Pre-cleanse your face

2

Take some serum on the applicator wand and apply it on your lashes like mascara

3

Follow it up with eggsteme eyebrow serum and roll the serum on your eyebrows close to the roots

4

For best results, keep it overnight
Awesome
It's soo good... I don't post review but this one is worth to recommend... I applied it only 2 times I saw tiny new hair coming... My eyebrows were falling out but now I got clensta I am very happy with the eyebrow serum... I loved it..Just try❤️
Best results
Best results
New hairs are growing day by day
I like this product
Thnku clensta ☺
SMILE
AM Very happy about the product , which gave me a really Smile when I looked at my eyebrows, please do try
👍🏻😄happy!
Its a great product. I started seeing results within 3-4days of usage. My eyebrows were falling off. This product helped me revert it 👍🏻
Growth
I have used this product for the past few days..The growth was really good..Must buy✌️👌
Amazing Product
I am using it daily and i can see growth in Eyebrow and eyelashes. Will be posting reviews after 1 month