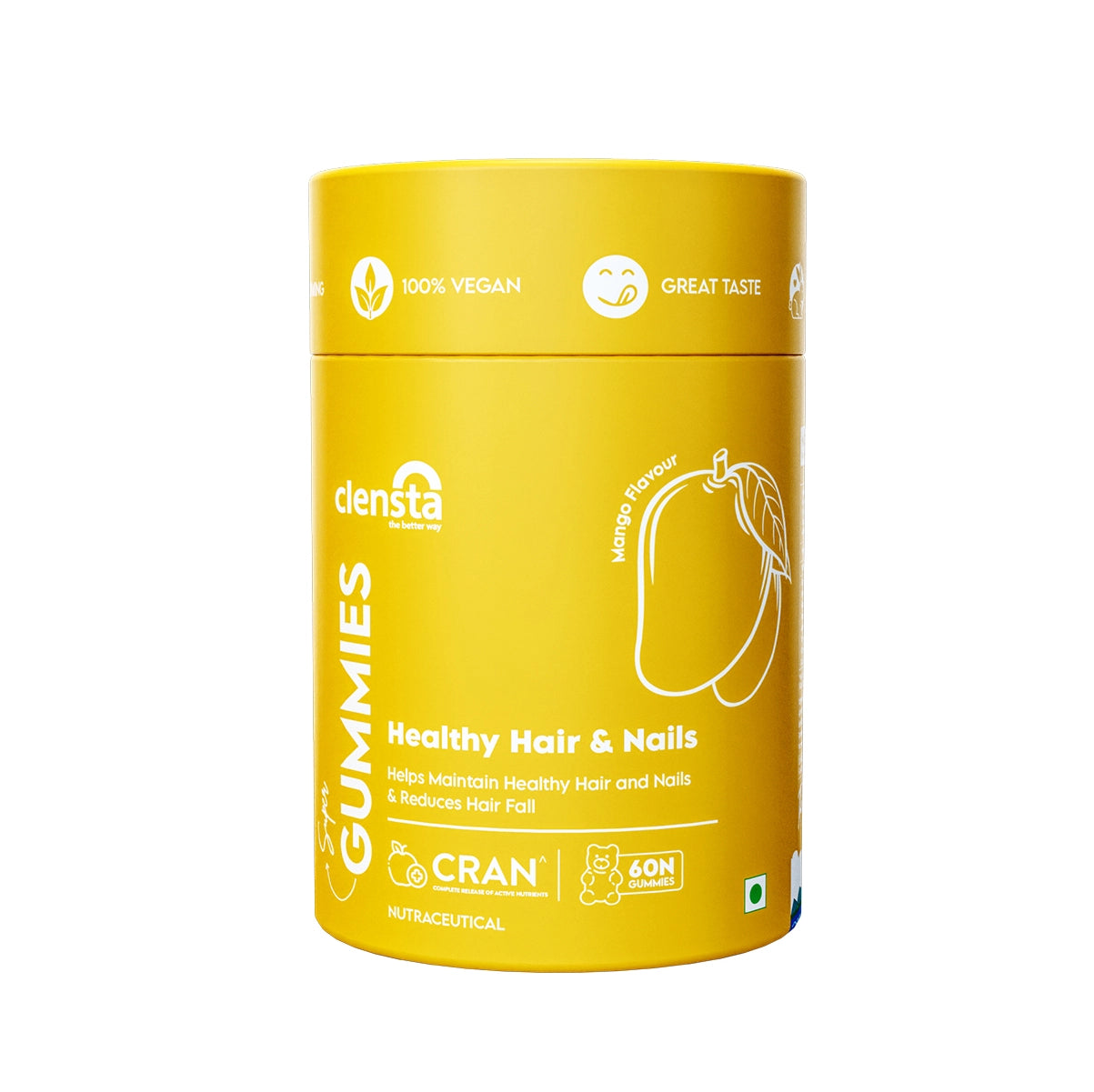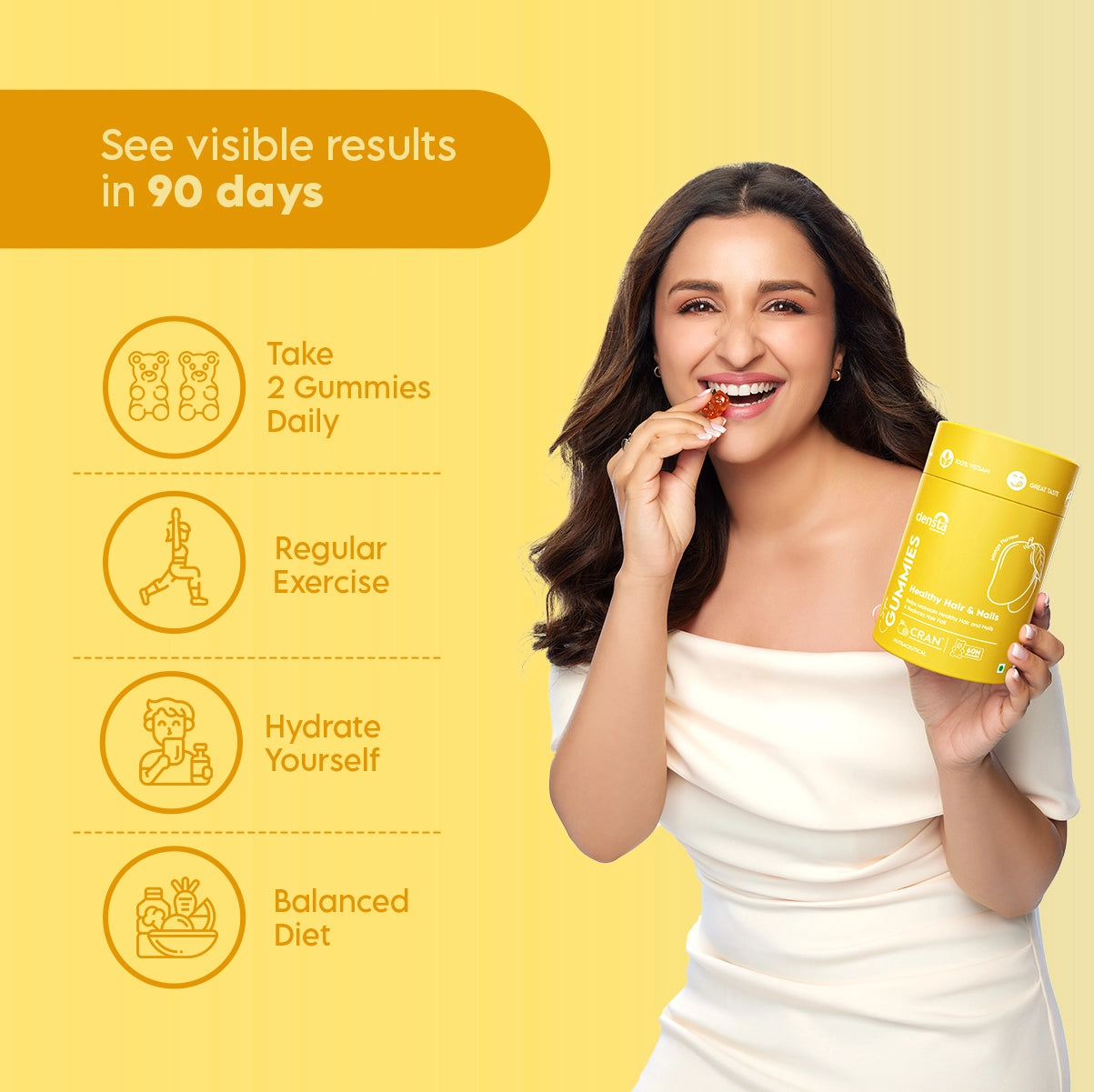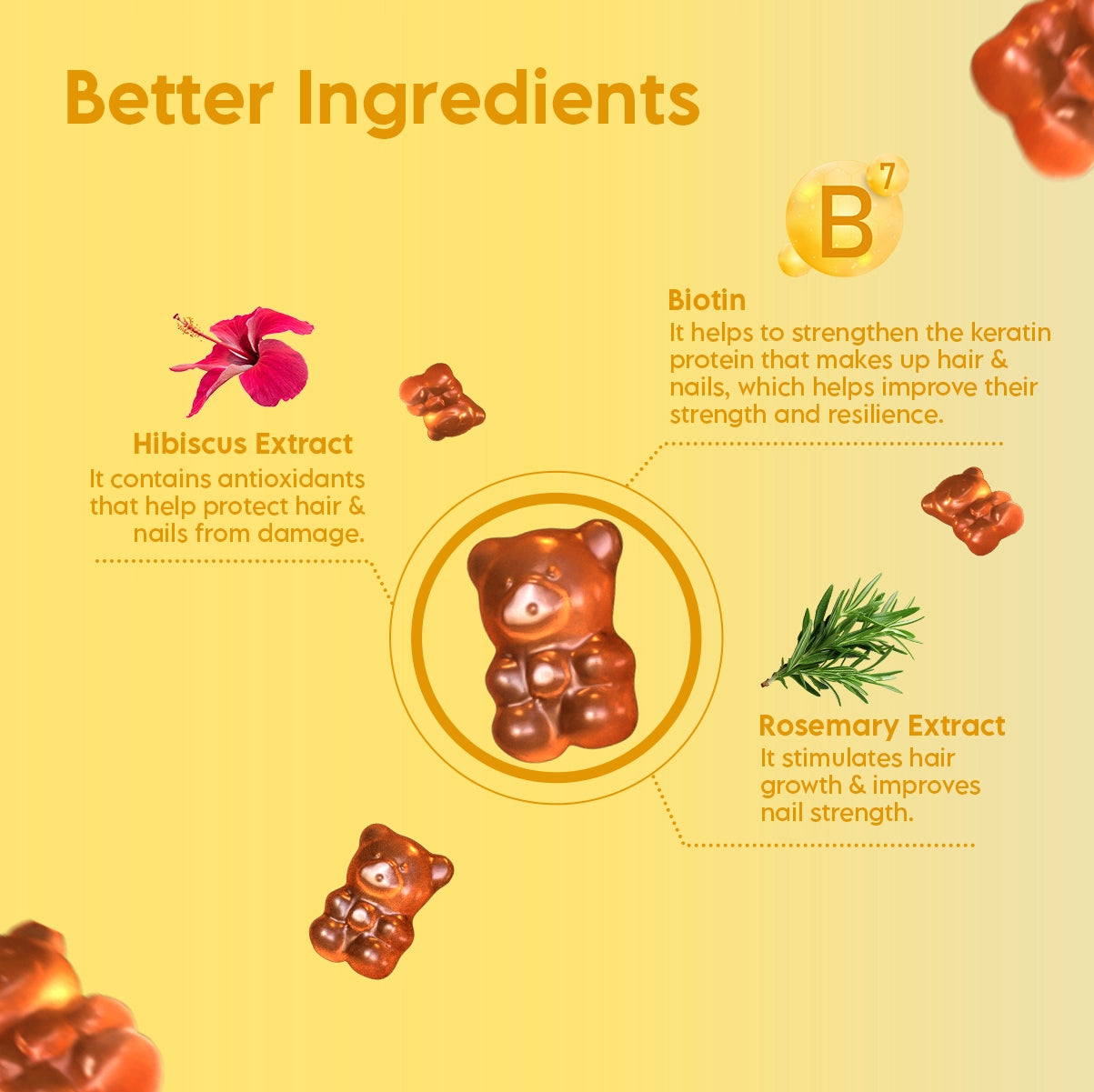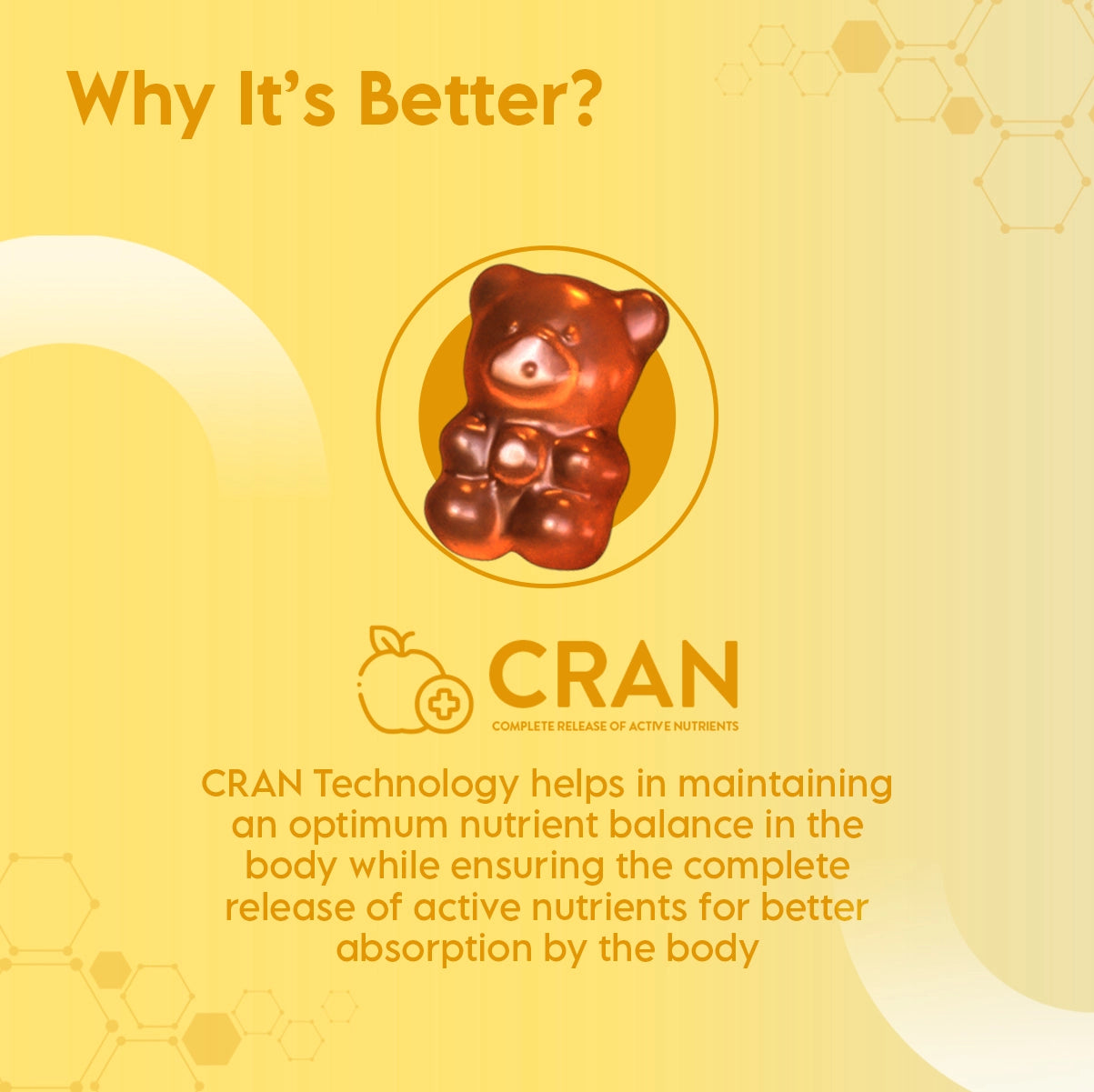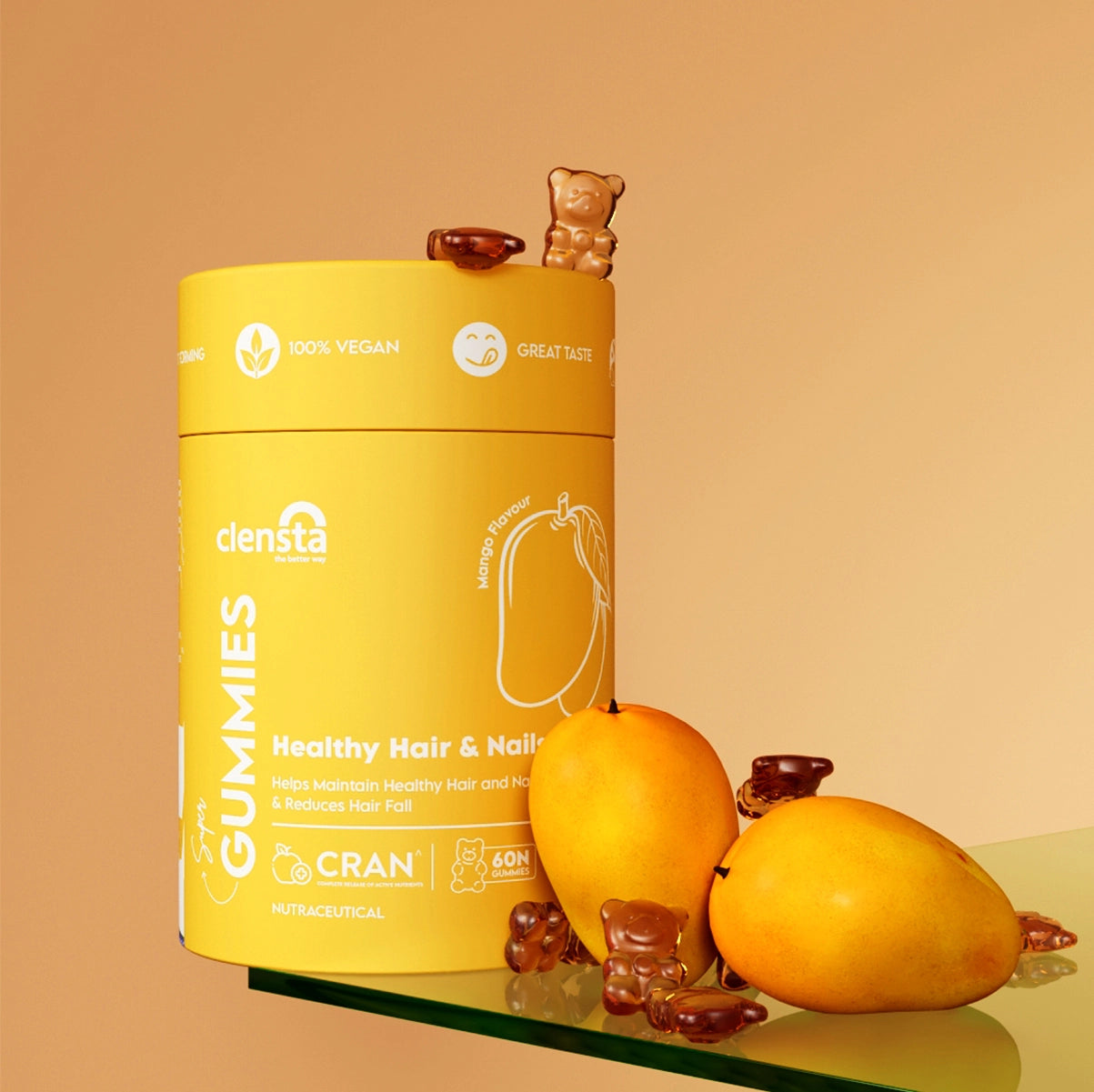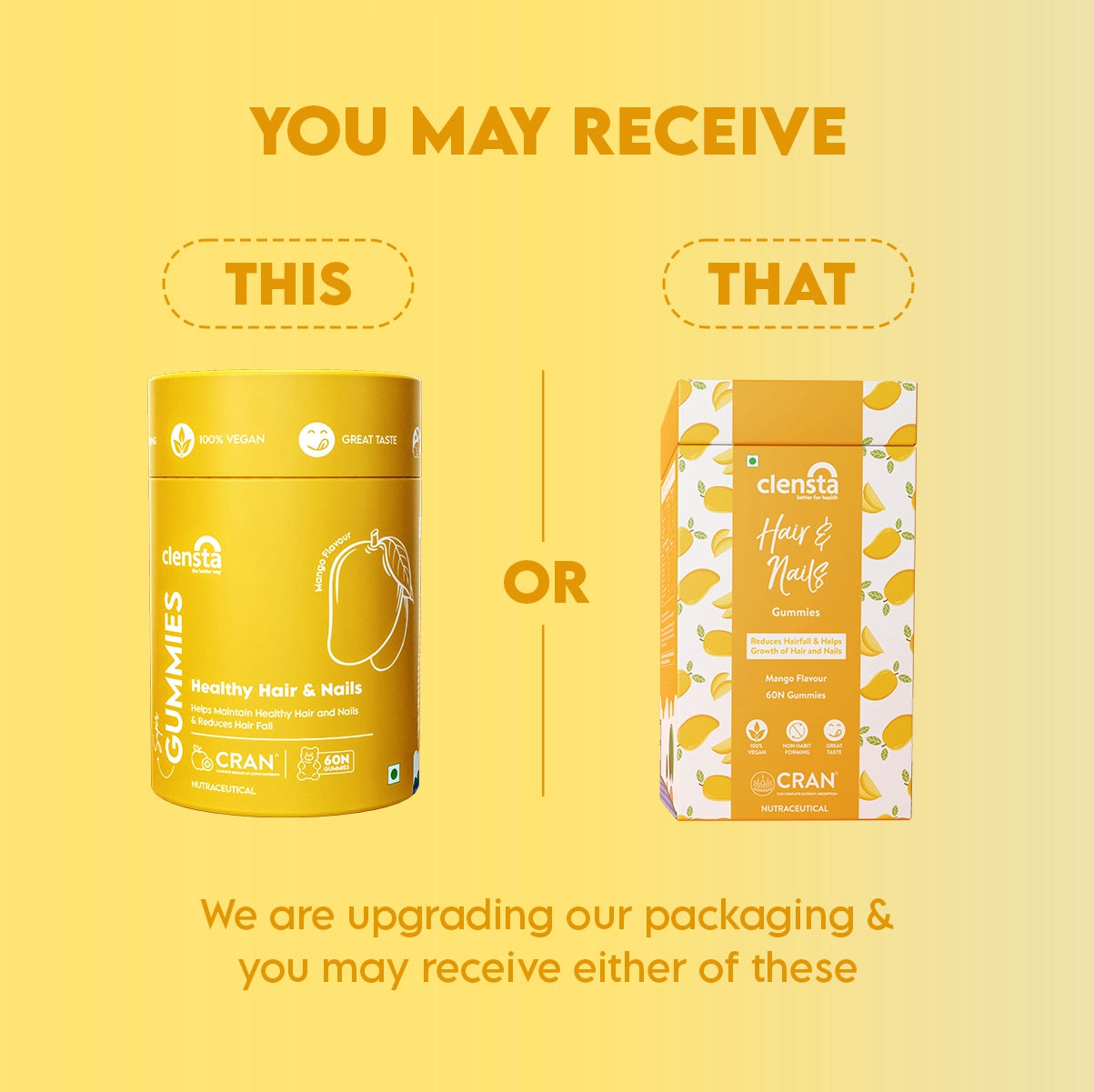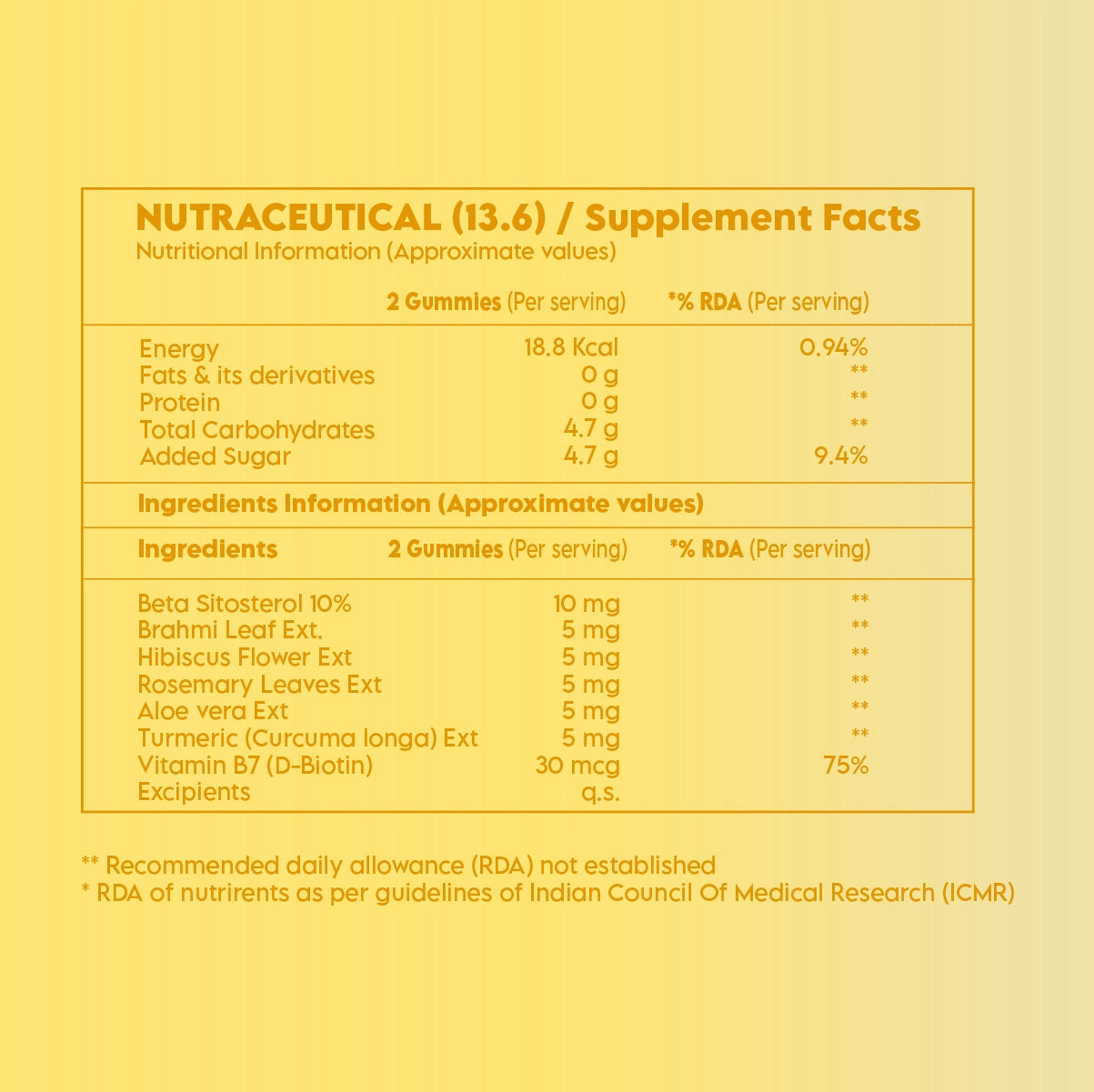 Healthy Hair & Nails Super Gummies
Helps Improve Hair Health & Nails Strength
OFFERS
Get FREE Red AloeVera Multipurpose Gel on prepaid orders above ₹599
Get FREE Nourishing Hydra Gel on prepaid orders above ₹899
Get 20% OFF on orders above ₹999
Get 15% OFF on orders above ₹699
The Clensta Hair & Nail Gummies are enriched with essential multivitamins and minerals to help those who wish to improve their hair health, want voluminous hair growth, reduce hair loss, and want denser, thicker, and better hair. These gummies also improve your nail strength and do away with brittle nails.

These all-natural mango-flavoured gummies have the superfood, Biotin, which promotes the strengthening of hair over time. These gummies help in keeping your hair and nails strong and shining bright and are ideal for your busy lives. These also help reduce hair fall, nourish the roots from within, and protect hair from damage. You'll start experiencing solid and shiny nails right from the first month of having these.

In the form of easy-to-chew gummies, the hair and nail gummies are packed with essential nutrients to give you better strength in your hair and nails. Just by having two gummies daily consistently for at least 90 days, you will start seeing thicker hair & stronger nails through the combined action of the superfoods in these gummies.

Each 5g (approx 2 jelly contains) Beta Sitosterol 10 mg, Biotin 30 mcg, Brahmi Leaf Ext 5 mcg, Hibiscus Flower Ext 5 mg, Rosemary Leaves Ext 5 mg, Aloe vera Ext 5 mg, Turmeric (Curcuma longa) Ext 5 mg, Vitamin B7 (D-Biotin) 30 mcg
Dull Hair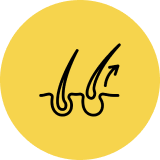 Hair Loss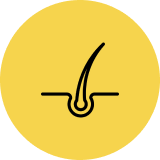 Hair Thinning

Brittle Nails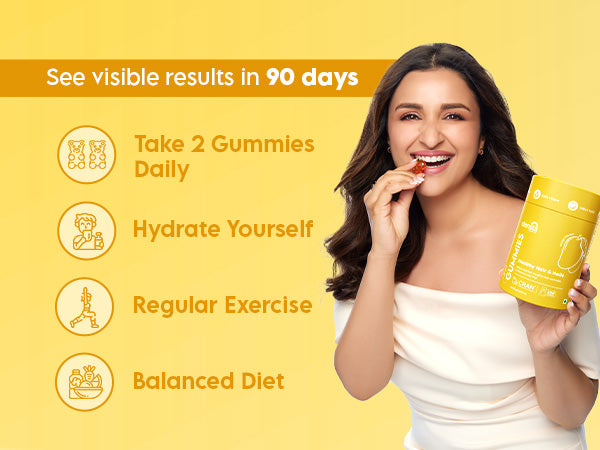 1

Take two gummies (one serving) daily or as directed by your healthcare professional.

2

Disclaimer: Consult a doctor if you're lactating, pregnant or taking any medications. Not to exceed the stated recommended daily usage. This product is not intended to diagnose, treat, cure, or prevent any disease(s).
Value of money
Totally value of money get healthy hair with the tasty gummies.... I tried this product really worth it must try
Best biotin gummies for healthy hair
These gummies not only improve the length of your hair but will even make your hair shinier, stronger and smoother. These gummies can even reduce hair fall and hair thinning... These biotin gummies are delicious supplements for your hair by being rich in biotin, vitamins and other essential nutrients. These gummies are free from artificial colours and flavours so you need not think too much before having these health supplements.
Effective and yummy 😋
The packaging is really good. The results are amazingI can already feel that my hair is much more stronger now❤️Highly recommend 👍🏼👍🏼👍🏼
My hair became thick and ,my skin is glowing than before.
Such a great product.my skin got changed after using this product.and my hair fall got reduced after using this gummies.my nails are very healthy after having this gummies.guys no doubt go for it.definitely you will see such a great result!
Awesome product
I have used for past one month now reduced my hair fall after using this gummy. Also I like this mango 🍓 flavour and very tasty gummy