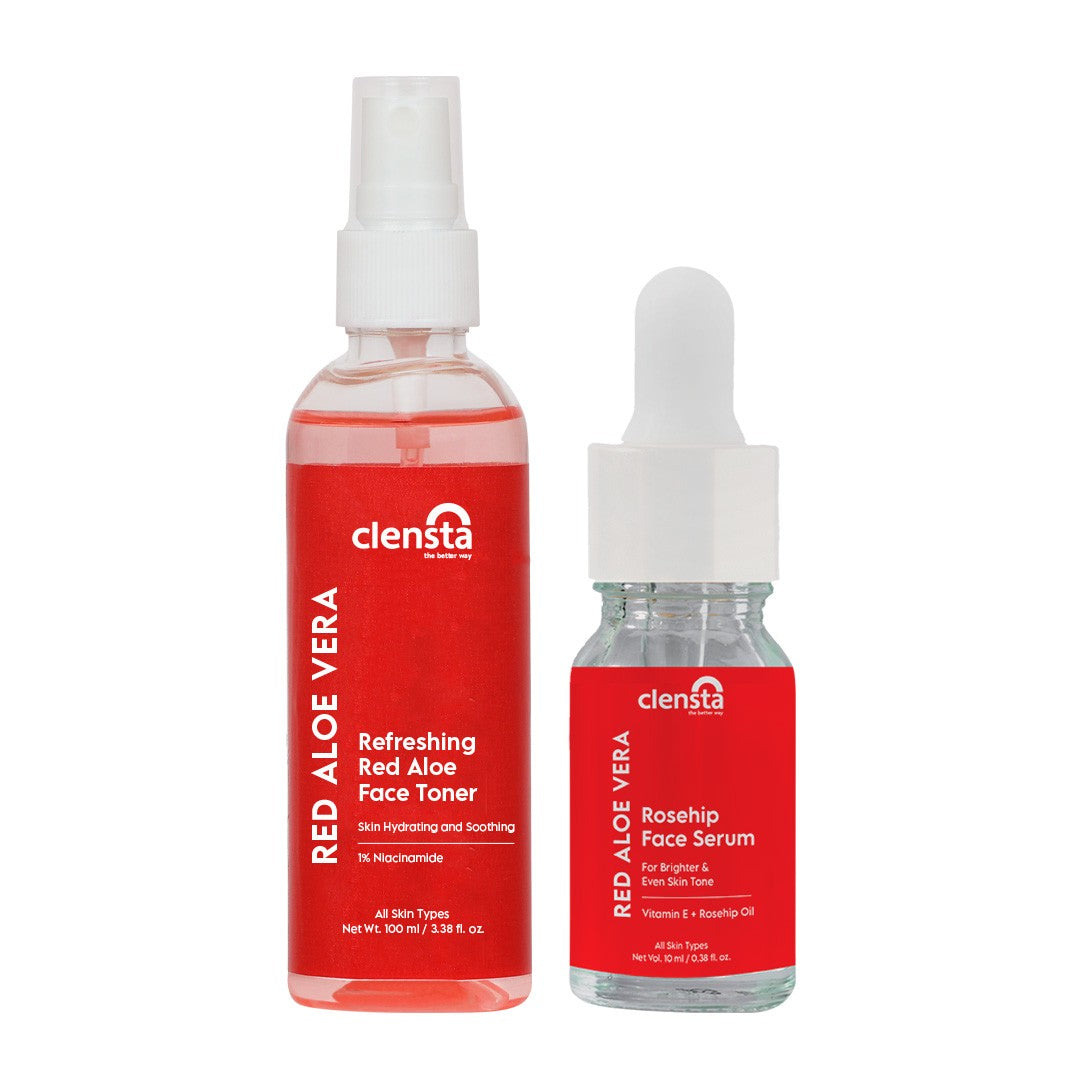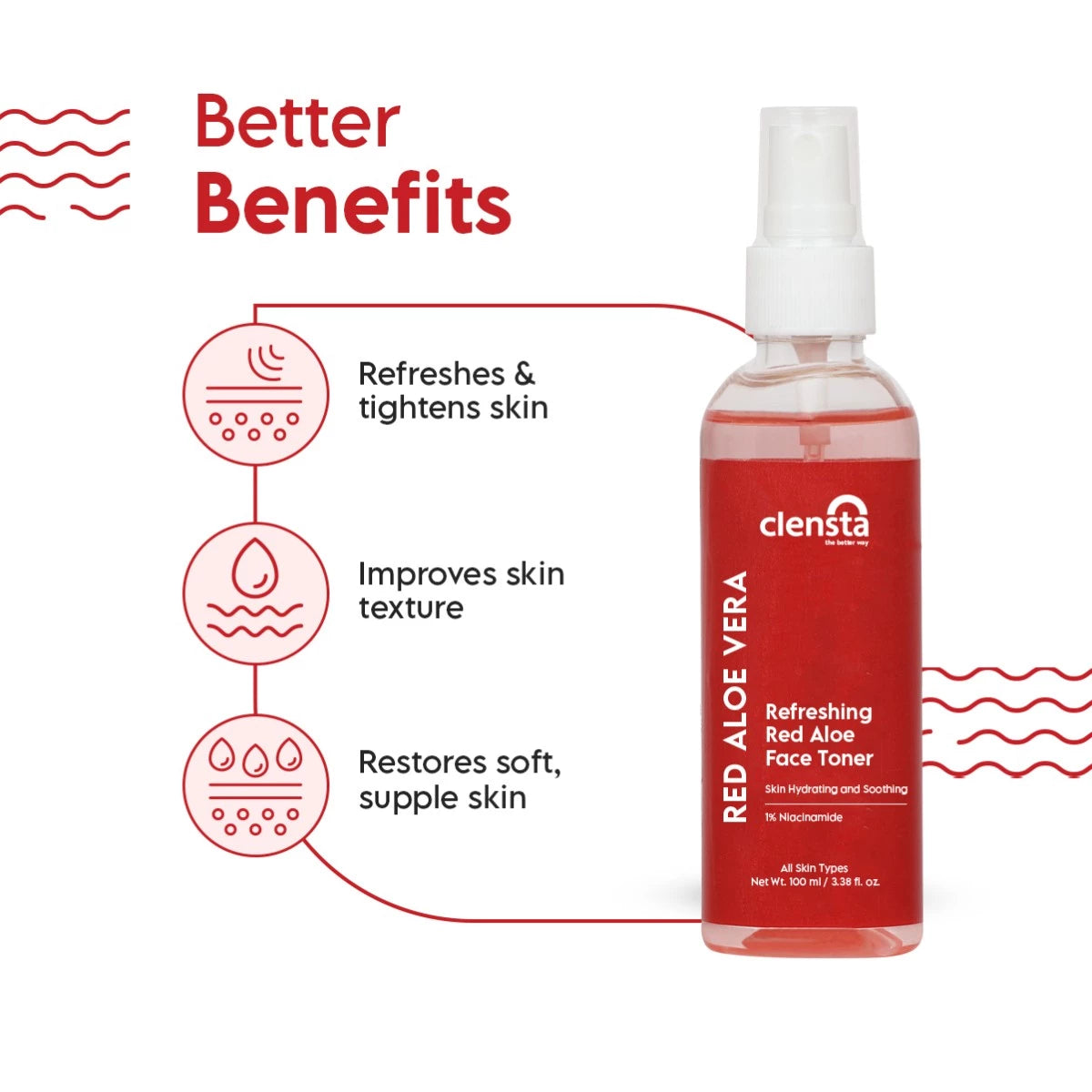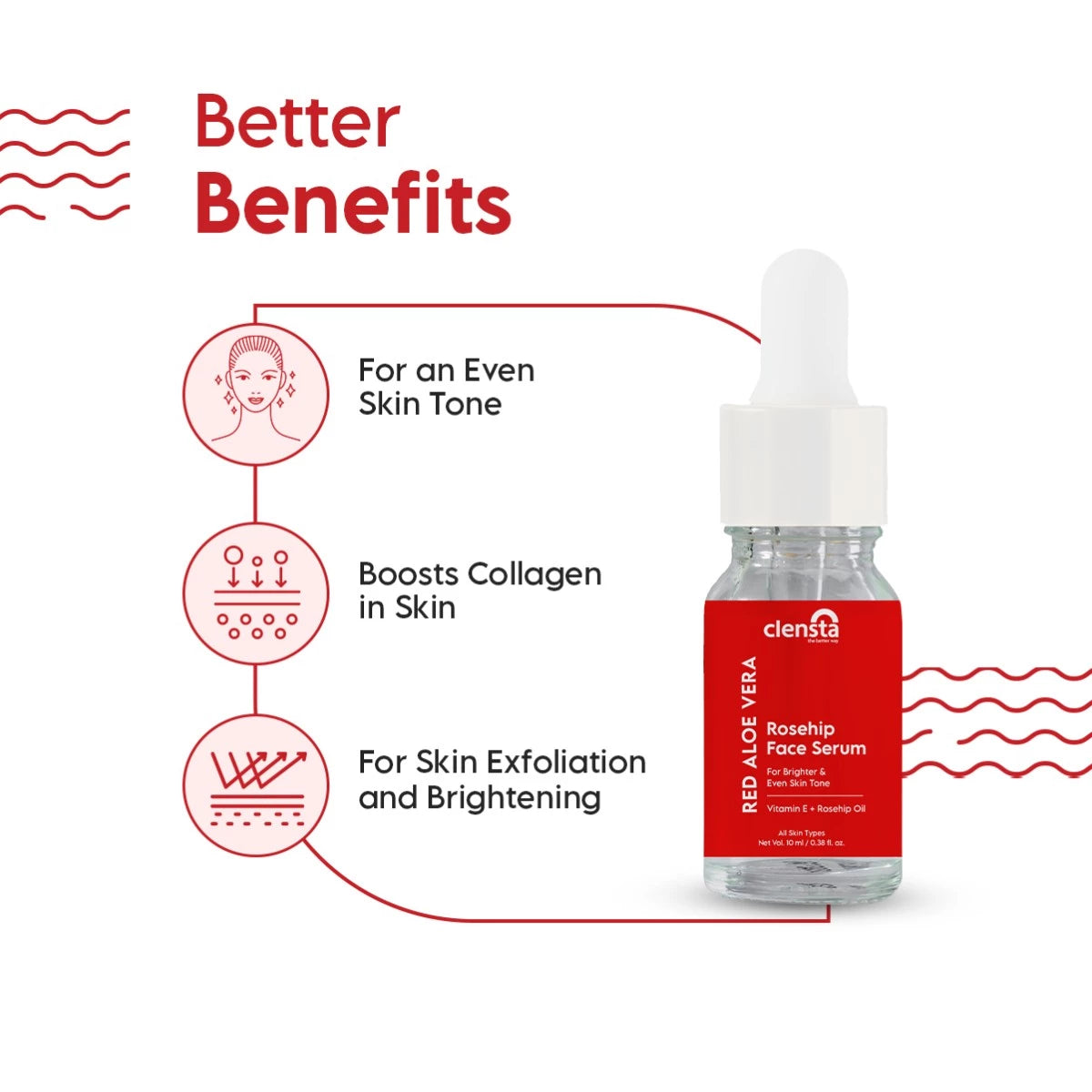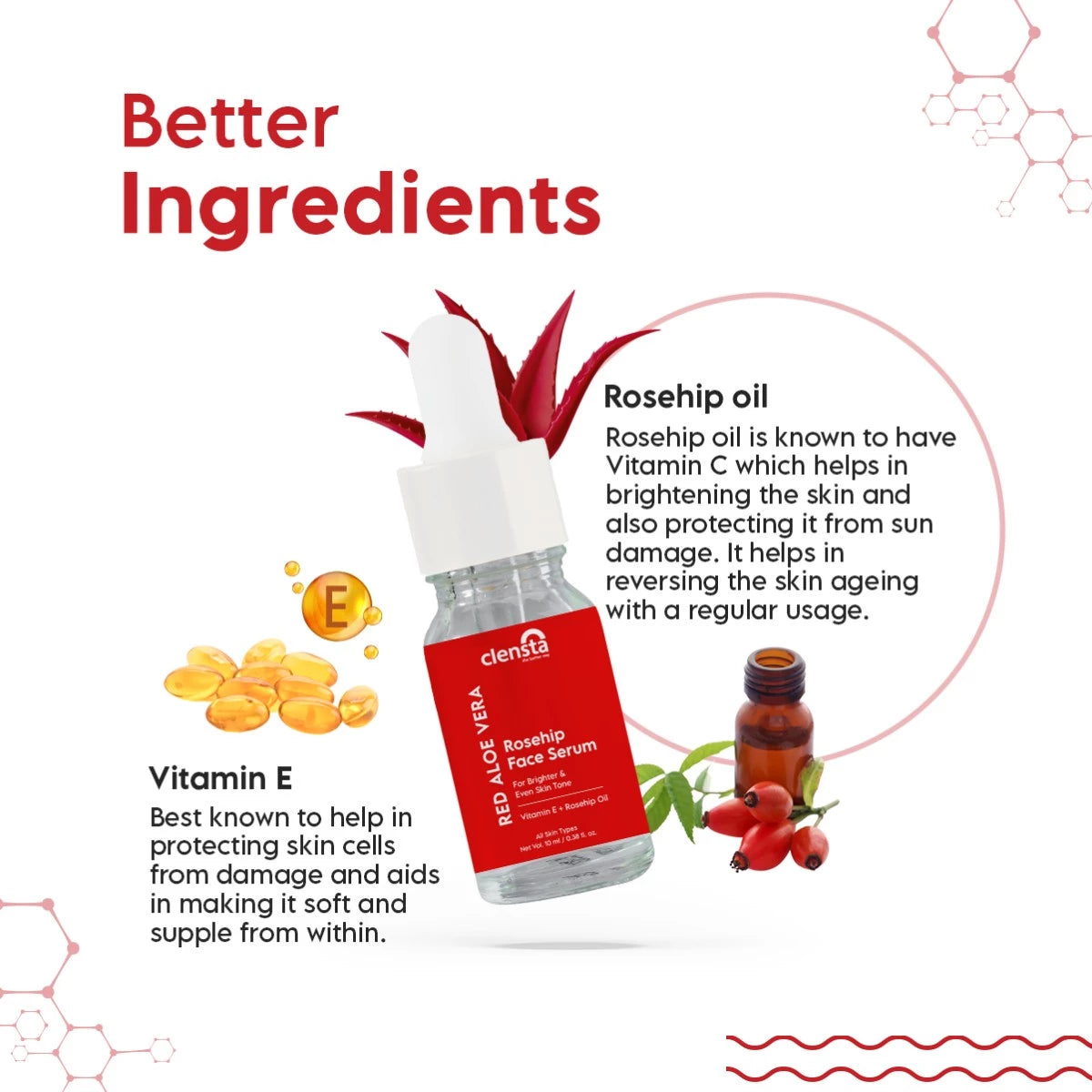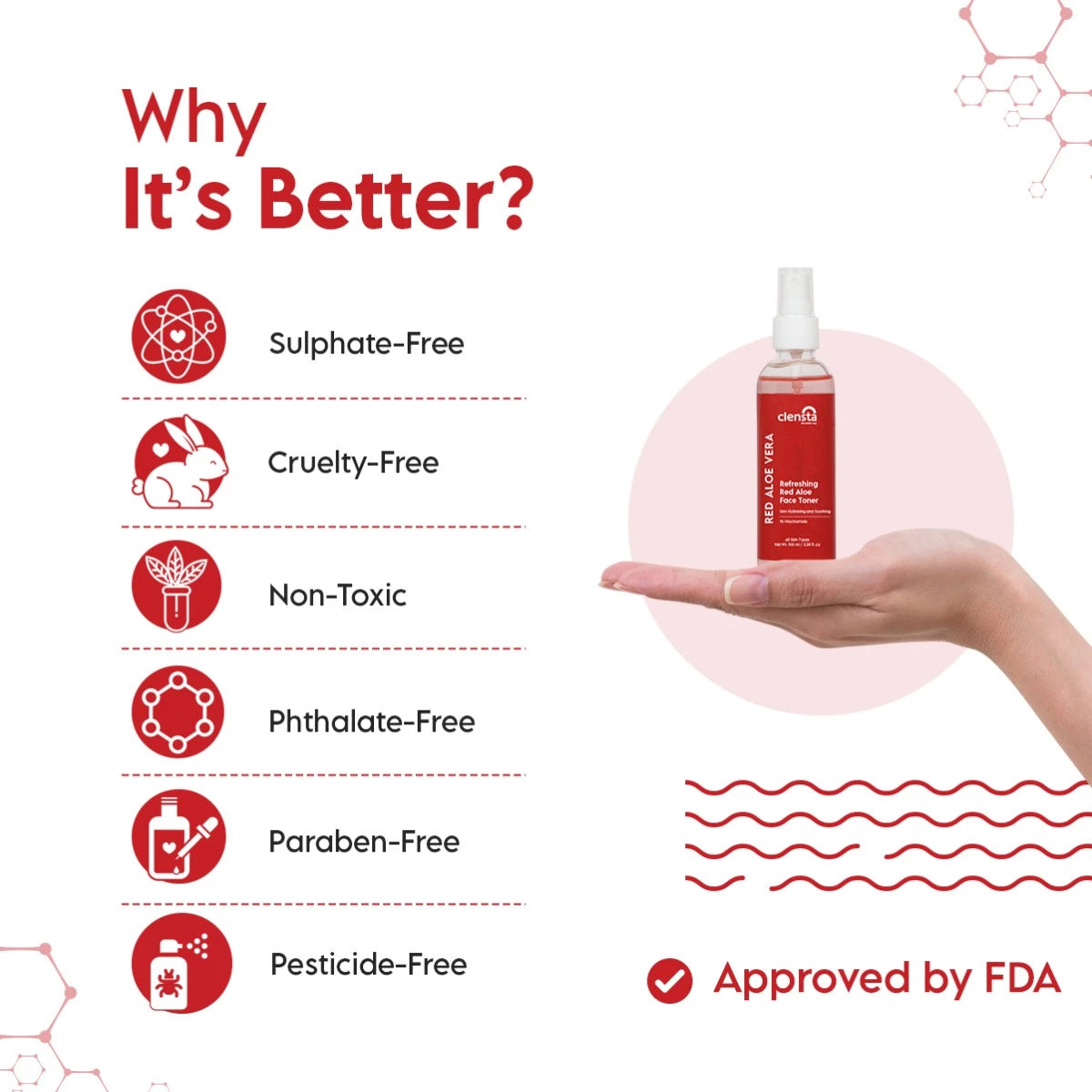 Hydrate & Revive Combo
Radiance enhancing & refreshing
OFFERS
Get FREE Red AloeVera Multipurpose Gel on prepaid orders above ₹599
Get FREE Nourishing Hydra Gel on prepaid orders above ₹899
Get 20% OFF on orders above ₹999
Get 15% OFF on orders above ₹699
What will you get?

Refreshing Red Aloe Face Toner [Size: ( 100 ml )]

Rosehip Face Serum [Size: ( 10 ml )]
The perfect skincare combo for a radiant and refreshed complexion! Begin your journey with the Clensta Rosehip Face Serum, a non-greasy formula enriched with Vitamin E and Rosehip oil. This serum nourishes, exfoliates, and brightens your skin. It works deep into your skin, targeting dark spots, pigmentation, and uneven skin tone, unveiling an ultra-moisturized, sparkling glow. Enhance the experience with our Refreshing Red Aloe Face Toner, a super refreshing, nourishing, and skin-toning toner filled with the freshness of Red Aloe Vera and Niacinamide. This toner tightens pores, and reduces pigmentation and dullness, leaving your skin irresistibly refreshed and smooth. Embrace the youthful and vibrant skin you deserve with this incredible combo
Rosehip Face Serum:- Dimethicone, Cyclopentasiloxane, Heavy Liquified Paraffin, Isopropyl Myristate, Almond Oil, Jojoba Oil, Rosehip Oil, Red Aloe Vera Oil, Vitamin E, Butyl Hydroxy Toulene
Refreshing Red Aloe Face Toner:- D.M. Water, Glycerine, Red Aloe vera Extract, Niacinamide, Phenoxyethanol, Fragrance, Allantoin, D-Panthenol, Di Sodium EDTA, Triethanolamine, Colour.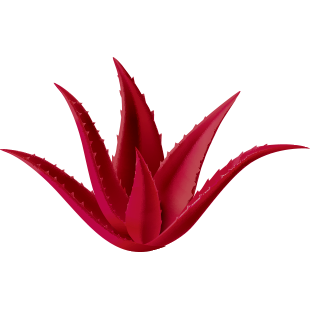 Red Aloe Vera
Red Aloe Vera shows immune-stimulating actions, reduces
the formation of melanin, and tendency towards hyperpigmentation. Therefore, it
nourishes dry skin and hair, making it smoother and livelier.
Vitamin E
Vitamin E protects against sun damage and nourishes and protects the skin from damage caused by free radicals.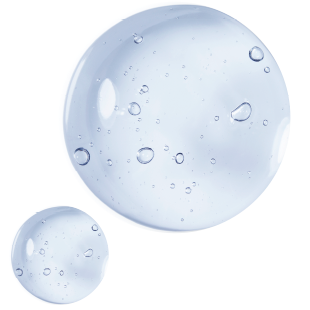 Niacinamide
It helps in minimising pore appearances and protecting against sun damage, keeping skin firm and healthy.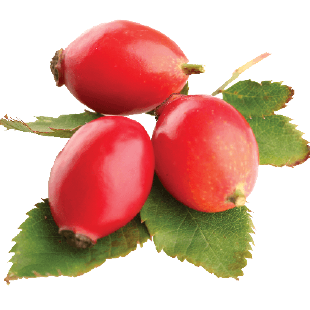 Rosehip Oil
Rosehip oil is known to have Vitamin C which helps in brightening the skin and also protecting it from sun damage. It helps in reversing the skin ageing with a regular usage.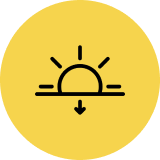 Dull Skin
Uneven Texture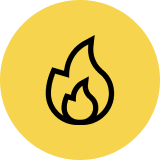 Inflammation
Clogged Pores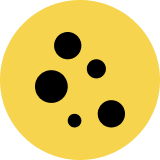 Blemishes
Skin Ageing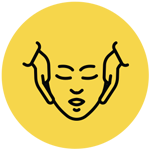 Moisturising
1

Start by cleansing your face with a gentle cleanser suited to your skin type.

2

Shake the toner bottle gently & apply a small amount of Refreshing Red Aloe Face Toner to a cotton pad.

3

Swipe the pad across your face and neck to remove any remaining impurities and balance your skin's pH.

4

Now gently shake the Rosehip Face Serum bottle.

5

Dispense a few drops onto your fingertips.

6

Gently press the serum into your face and neck, focusing on areas that need extra attention.