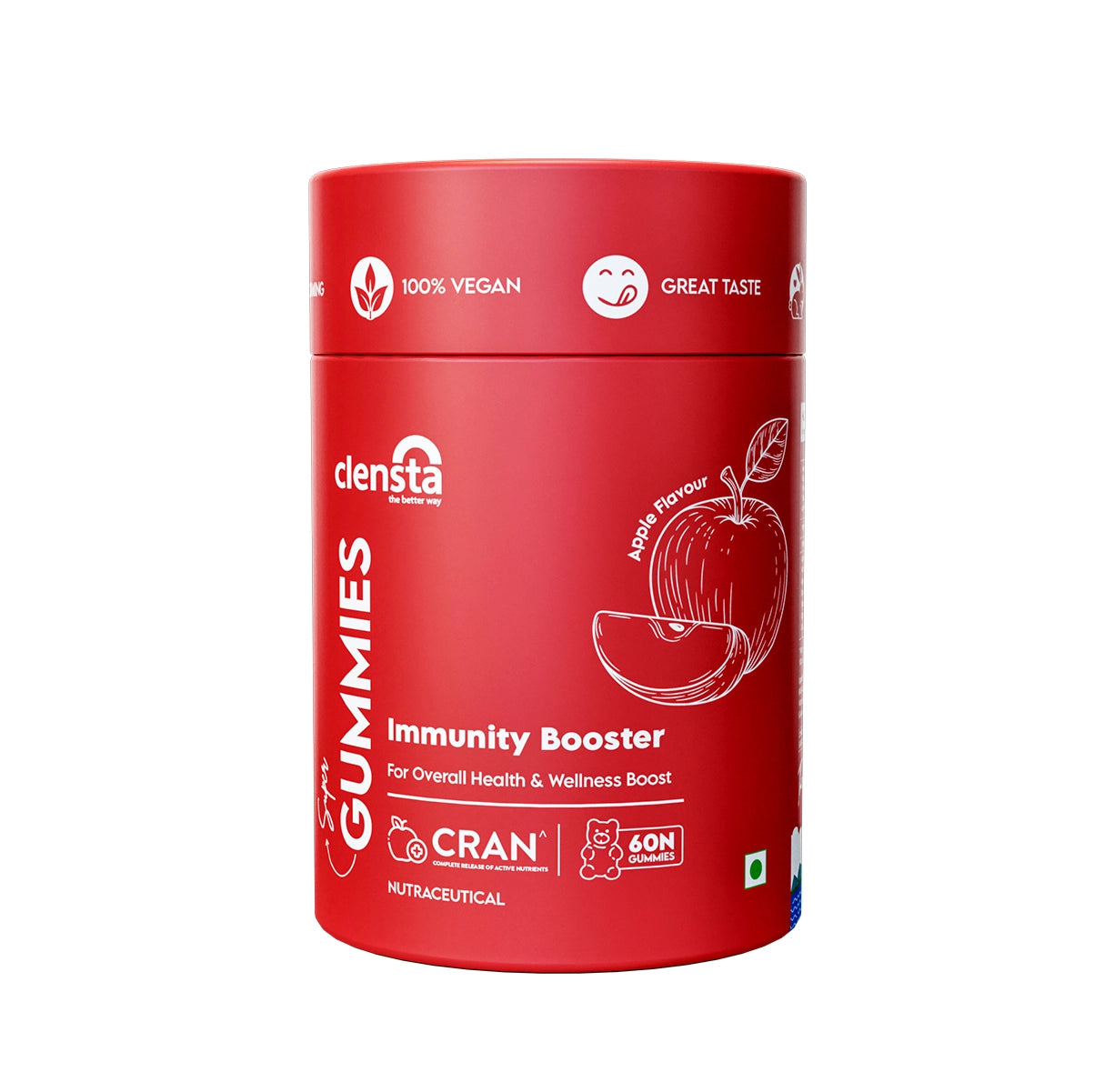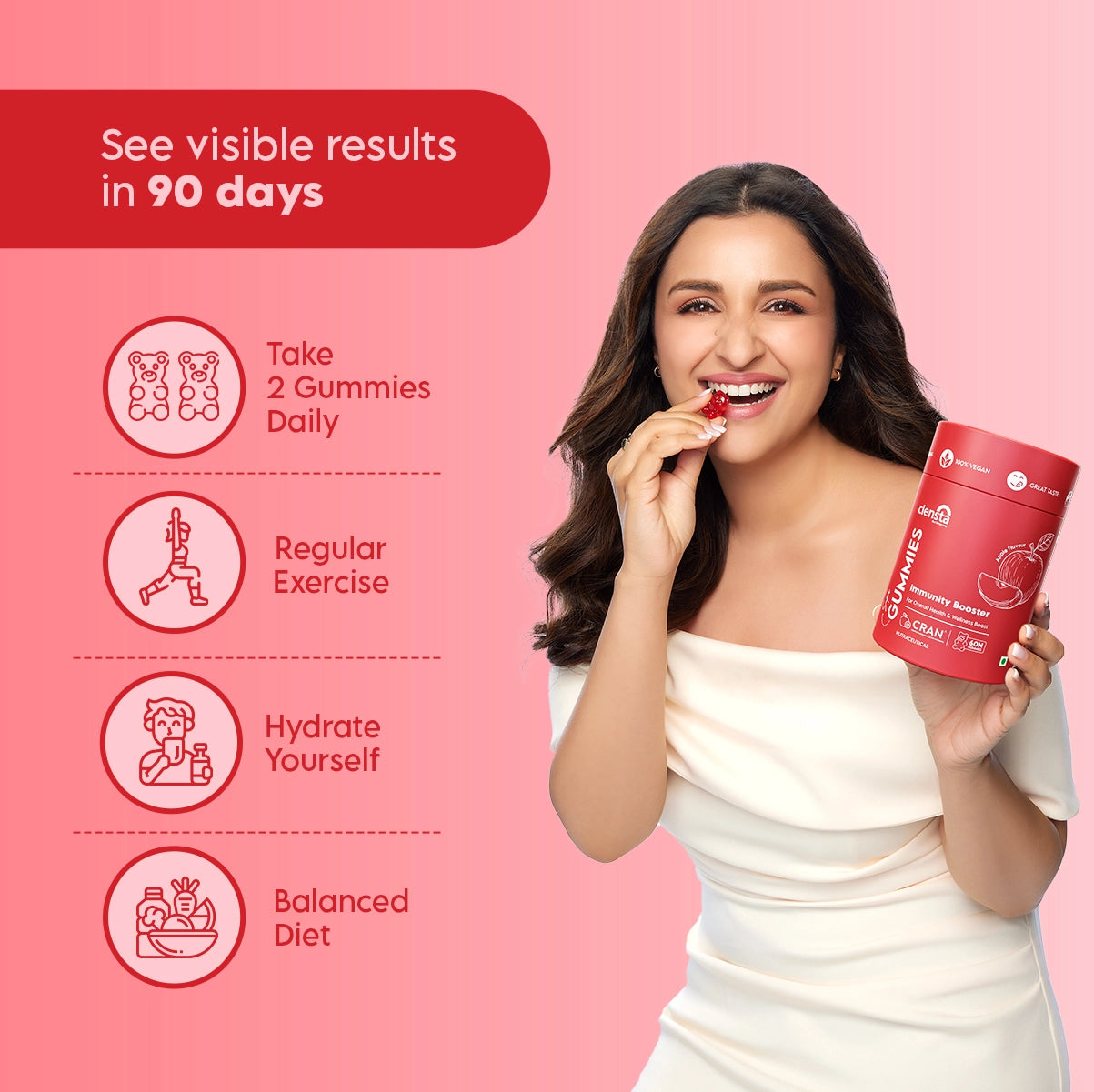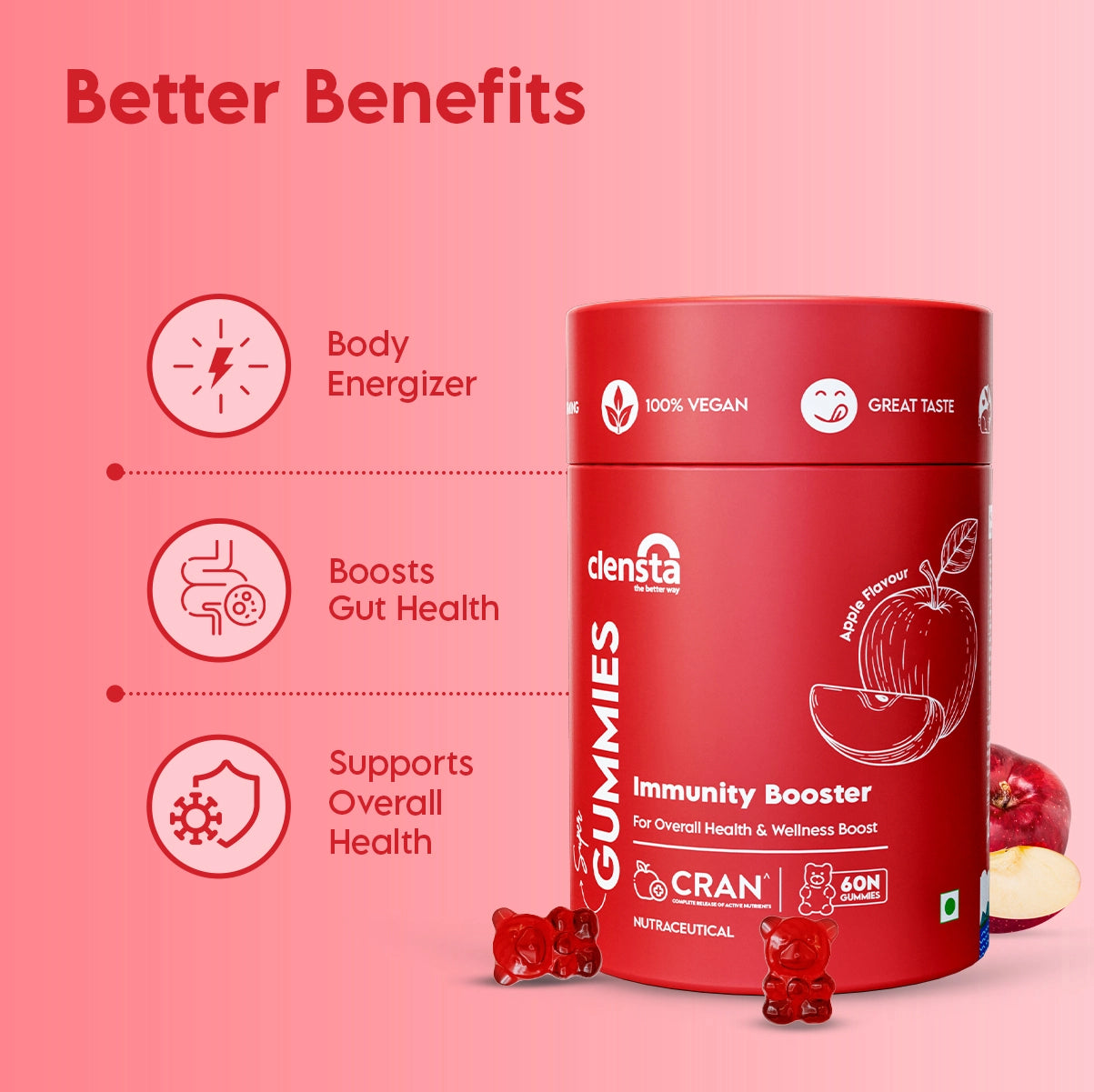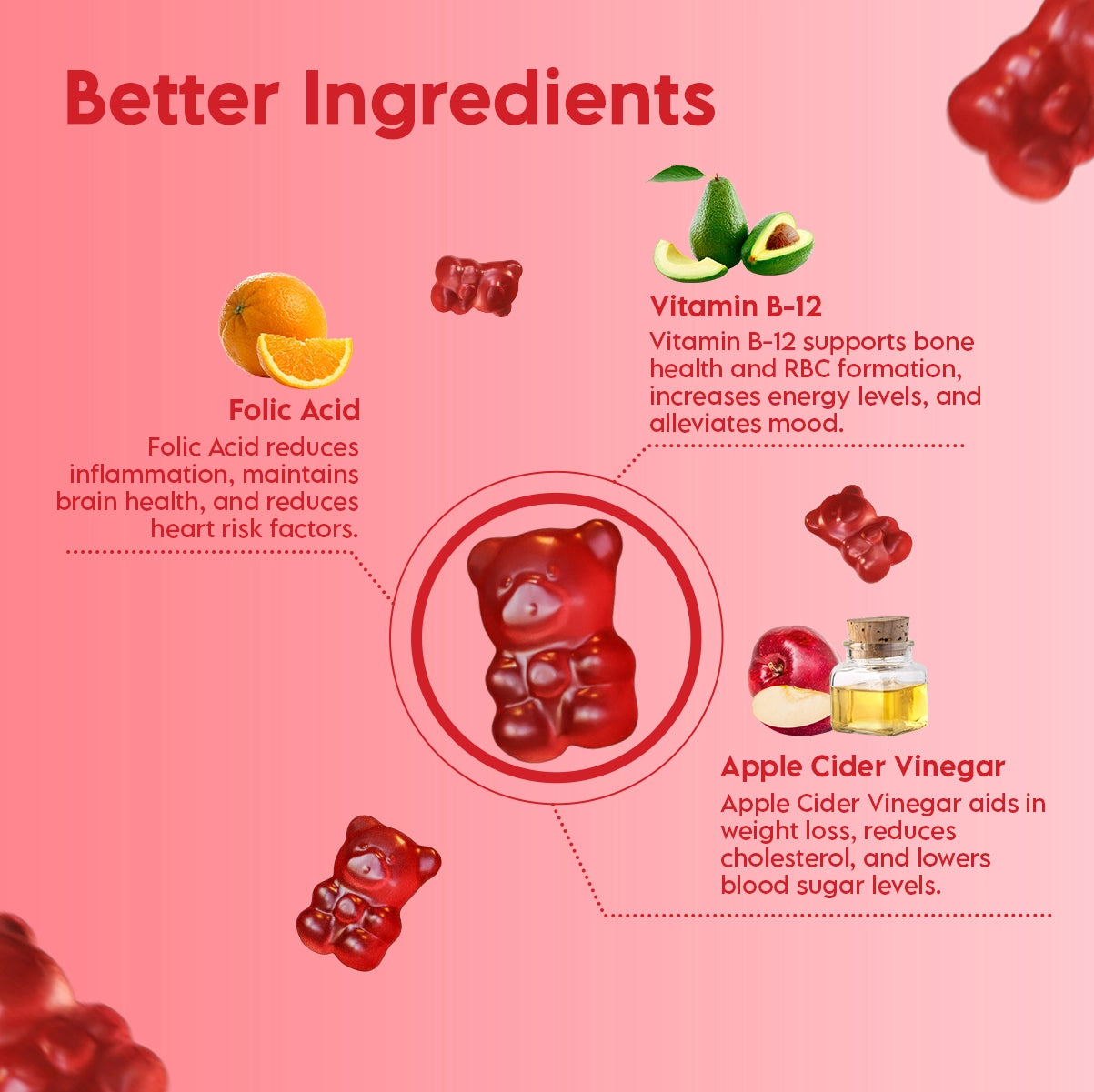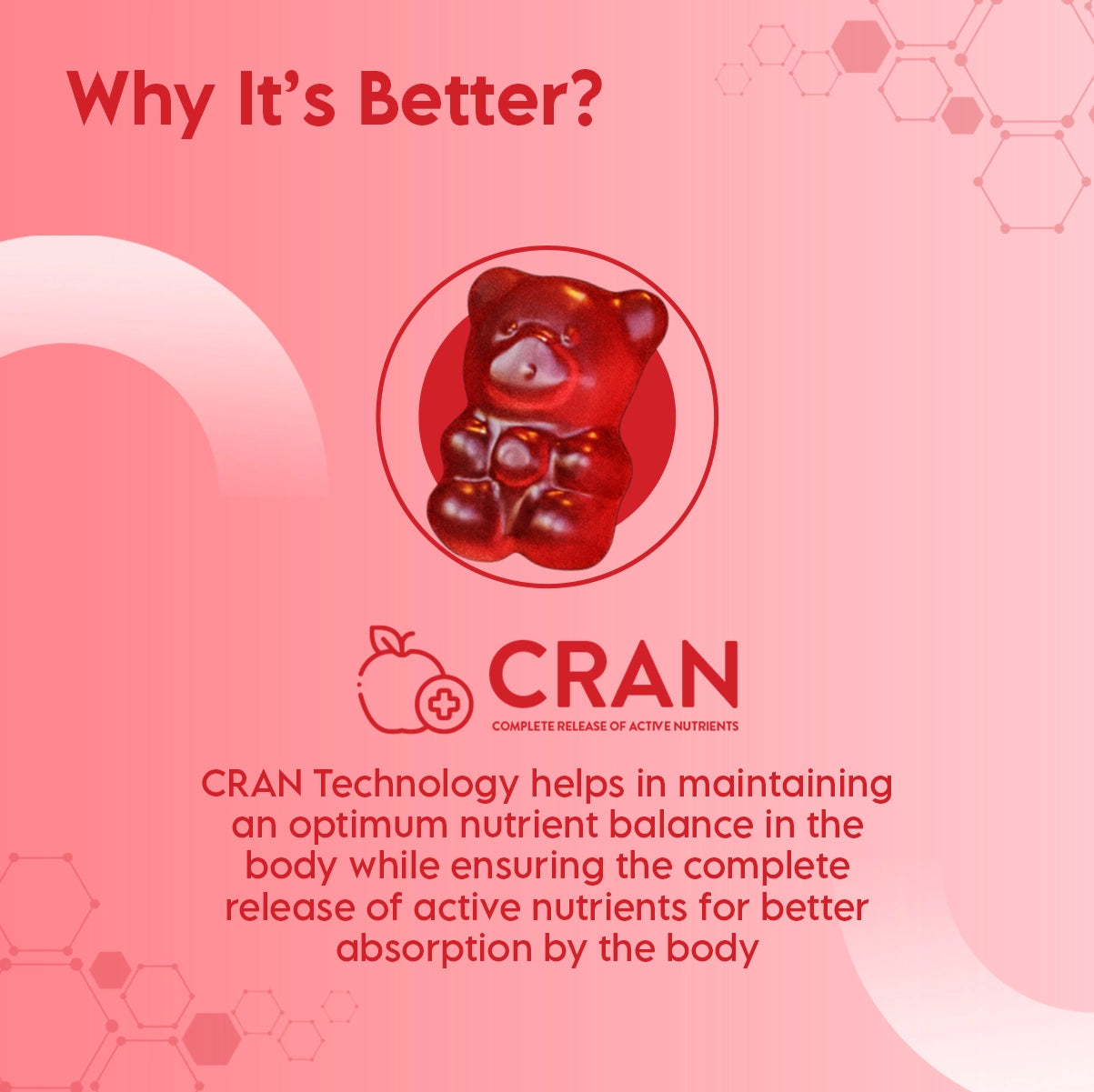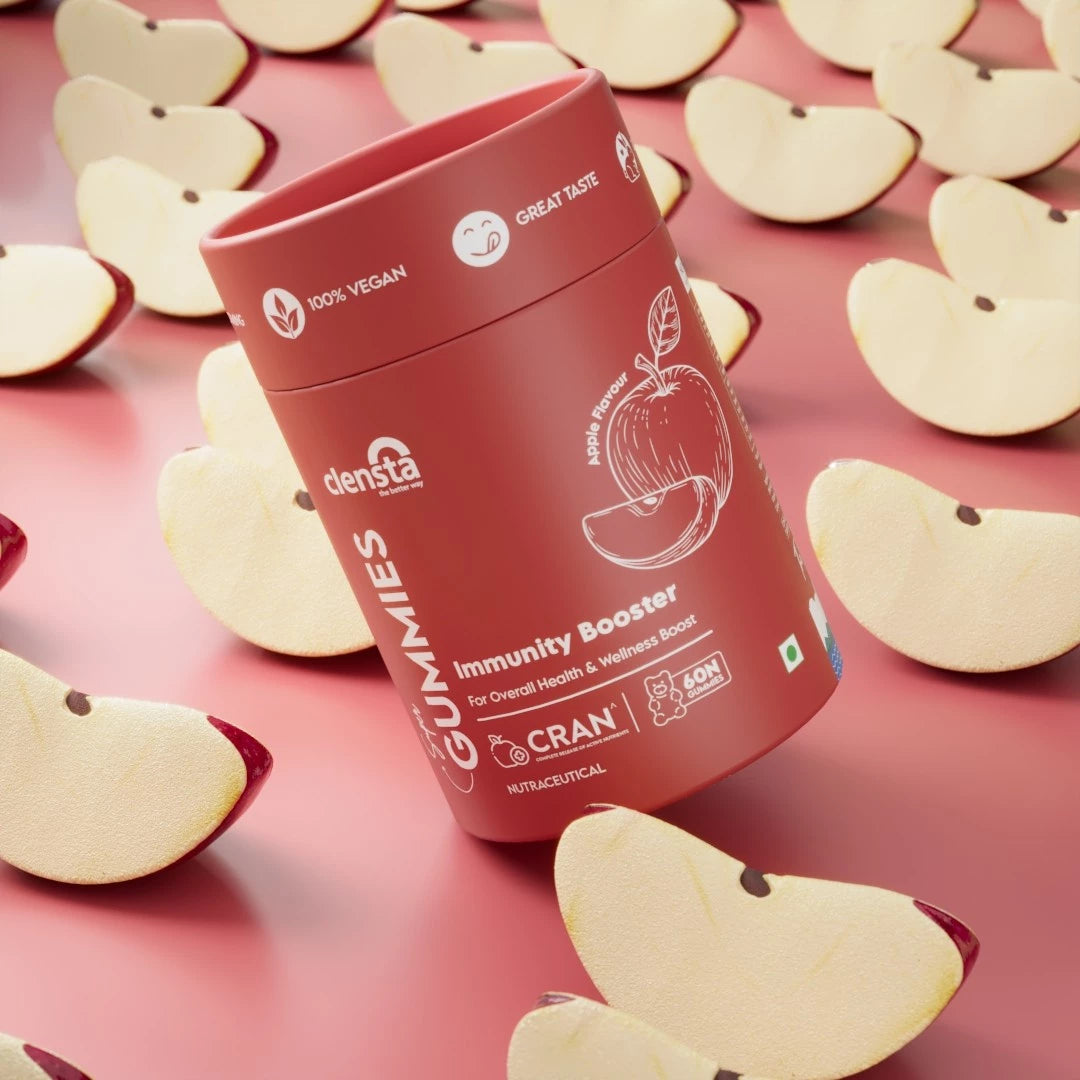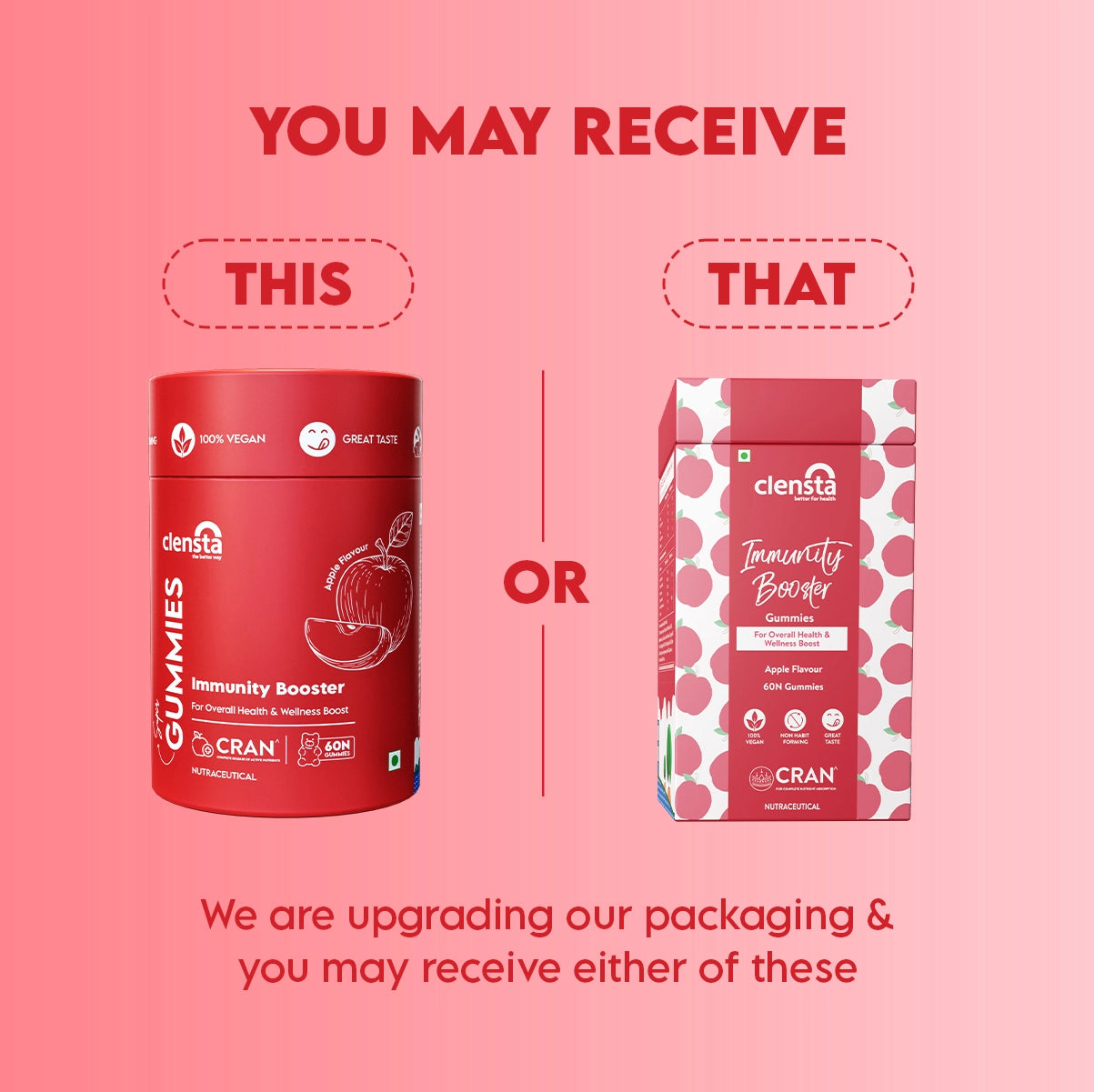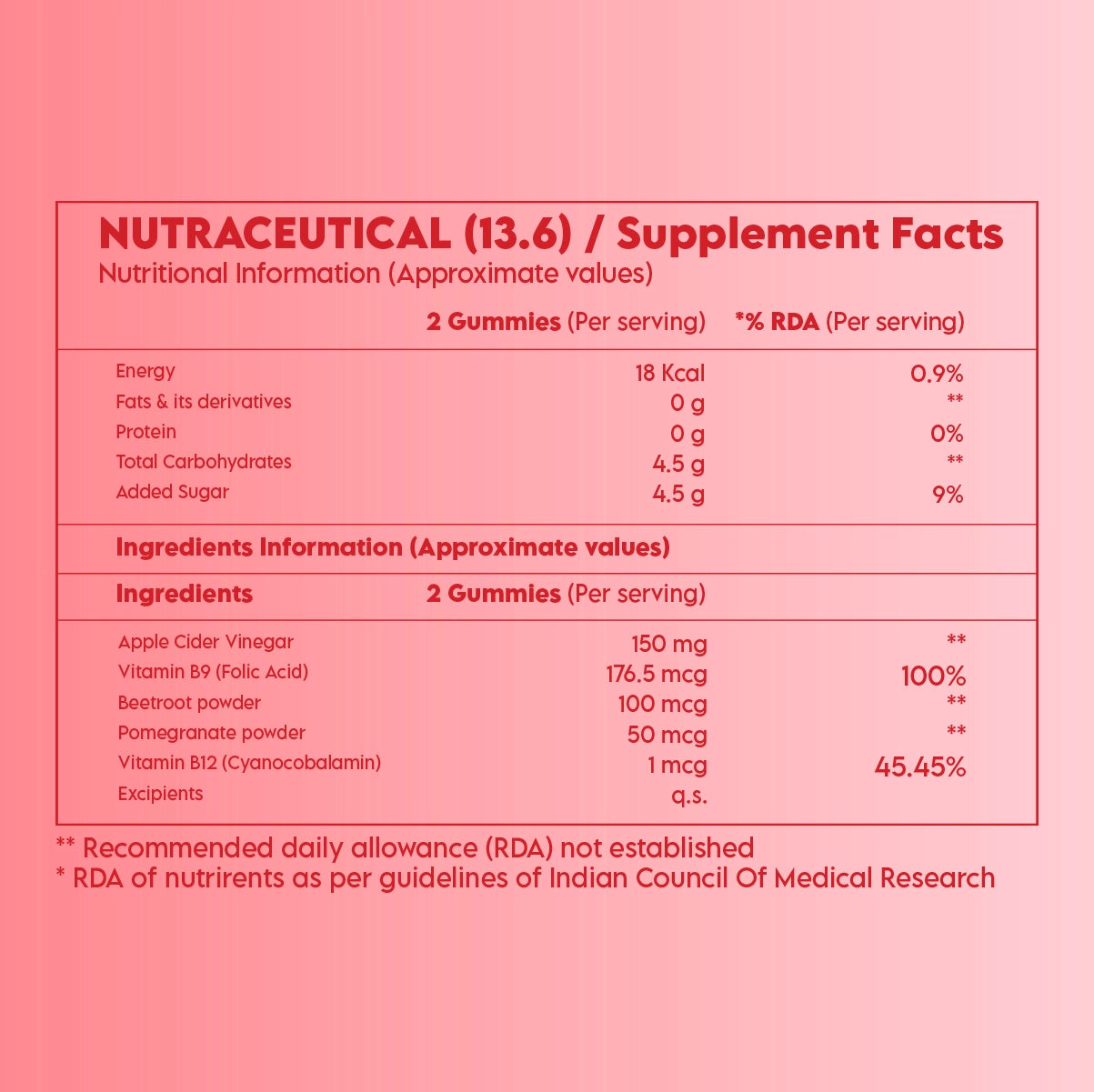 Immunity Support Super Gummies
For Overall Health & Wellness Boost
OFFERS
Get FREE Red AloeVera Multipurpose Gel on prepaid orders above ₹599
Get FREE Nourishing Hydra Gel on prepaid orders above ₹899
Get 20% OFF on orders above ₹999
Get 15% OFF on orders above ₹699
With targeted nutrition made with natural ingredients, the Clensta Immunity Booster Gummies improve the body's defence response improving metabolism and building a more robust immune system. The potent mix of its various ingredients, like Apple Cider Vinegar, Folic Acid, Beetroot Powder, Pomegranate Powder, and Vitamin B12, helps combat stress and ensures higher energy levels.

These apple-flavoured gummies equip your body to defend against viruses and diseases. These help improve gut health, fight off viruses, and fight colds and flu. Folic Acid and Vitamin B12 helps form healthy red blood cells and support cell growth. Beetroot powder, rich in Vitamin C, helps promote gut health by improving good bacteria quantity.

Pomegranate powder, rich in anti-inflammatory compounds, boosts antibody production and helps develop immunity. Apple Cider Vinegar works well to give you relief from a sore throat and common cold. All these ingredients combine to make the Clensta Immunity Booster Gummies the perfect supplement that enhances immunity to protect you and strengthen your immunity system.

Each 5 gm (Approx 2 Jelly Contains) Apple Cider Vinegar 150 Mg, Vitamin B9 (Folic Acid) 176.5 mcg,Beetroot powder 100mcg, Pomegranate powder 50 mcg, Vitamin B12 (Cyanocobalamin) 1 mcg

Immunity Booster

Boosts Antibodies

Fights Viruses

Develops Immunity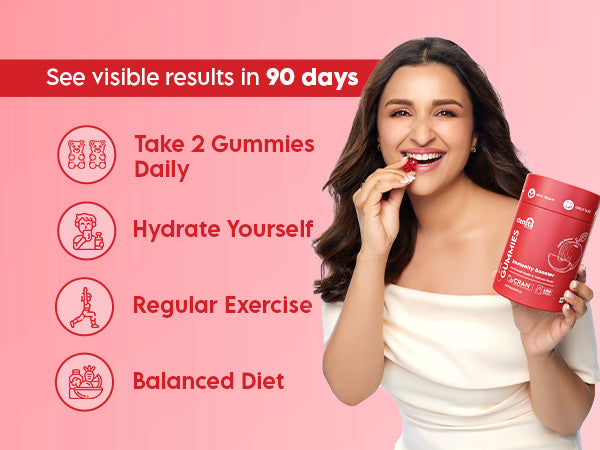 1

Take two gummies (one serving) daily or as directed by your healthcare professional.

2

Disclaimer: Consult a doctor if you're lactating, pregnant or taking any medications. Not to exceed the stated recommended daily usage. This product is not intended to diagnose, treat, cure, or prevent any disease(s).
I never thought I'd be someone who takes immunity booster gummies, but these are so effective! I feel more healthy and strong than ever before.
Healthy and Delicious: Immunity Booster Gummies
These immunity booster gummies are the real deal! They're easy to take, taste great, and really help enhance and strengthen my immune system.
These gummies are a great addition to my wellness routine. They've helped me stay healthy and avoid getting sick.
I highly recommend these immunity booster gummies to anyone looking to stay healthy and feel their best.
These immunity booster gummies are the perfect solution for anyone who wants to stay healthy and avoid getting sick.
These gummies taste so good, I forget they're actually good for me! I feel more healthy and energized since I started taking them.