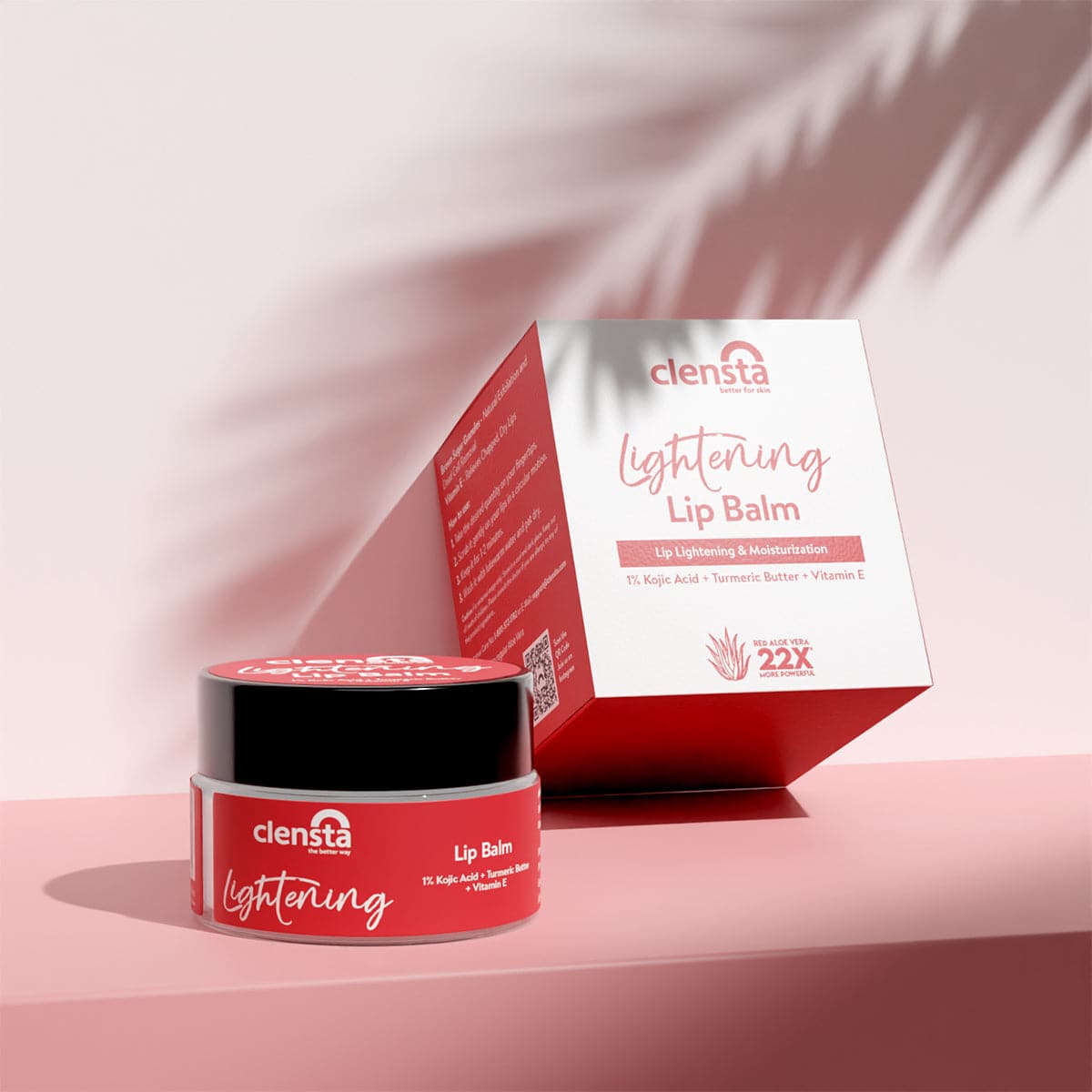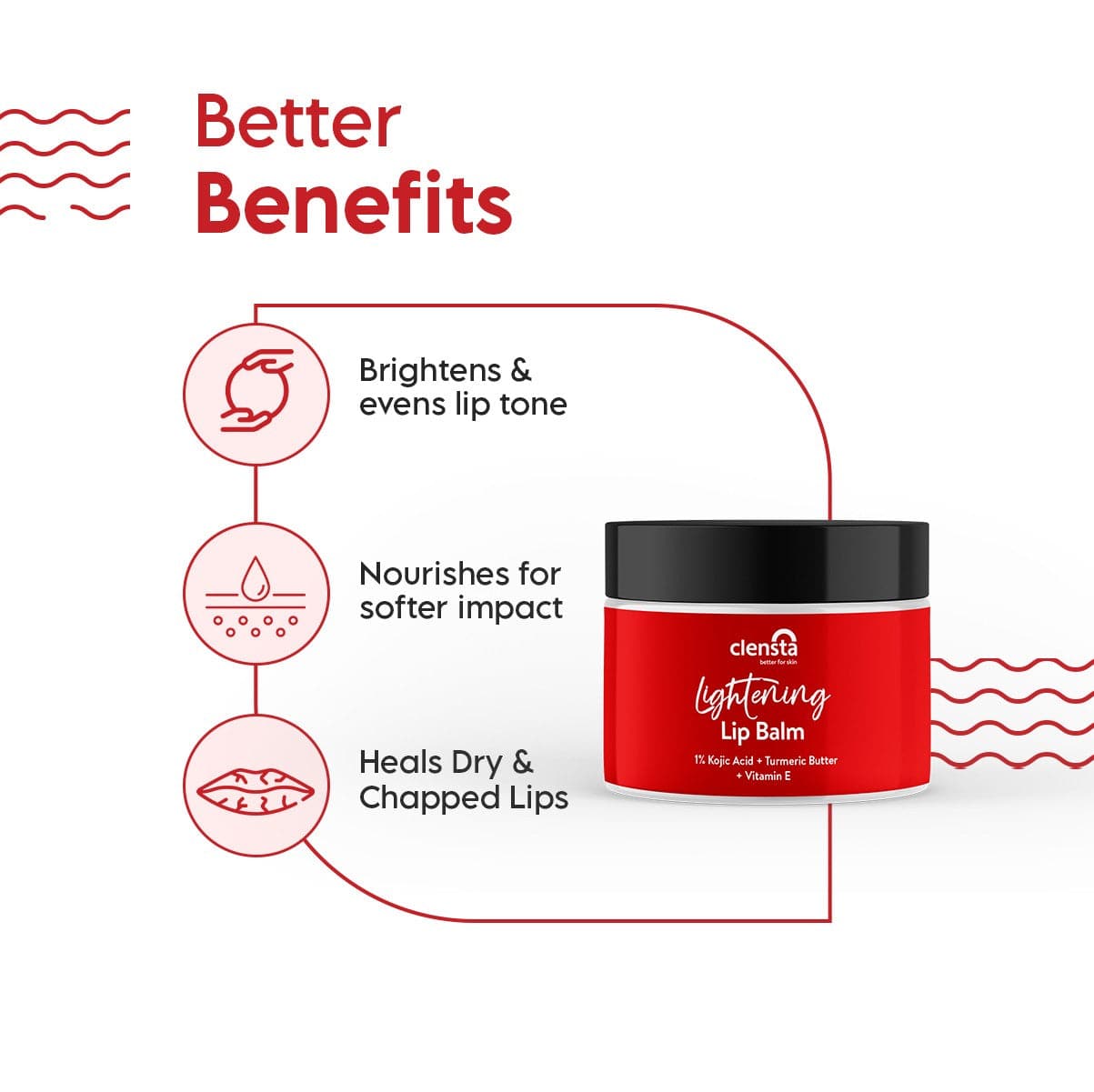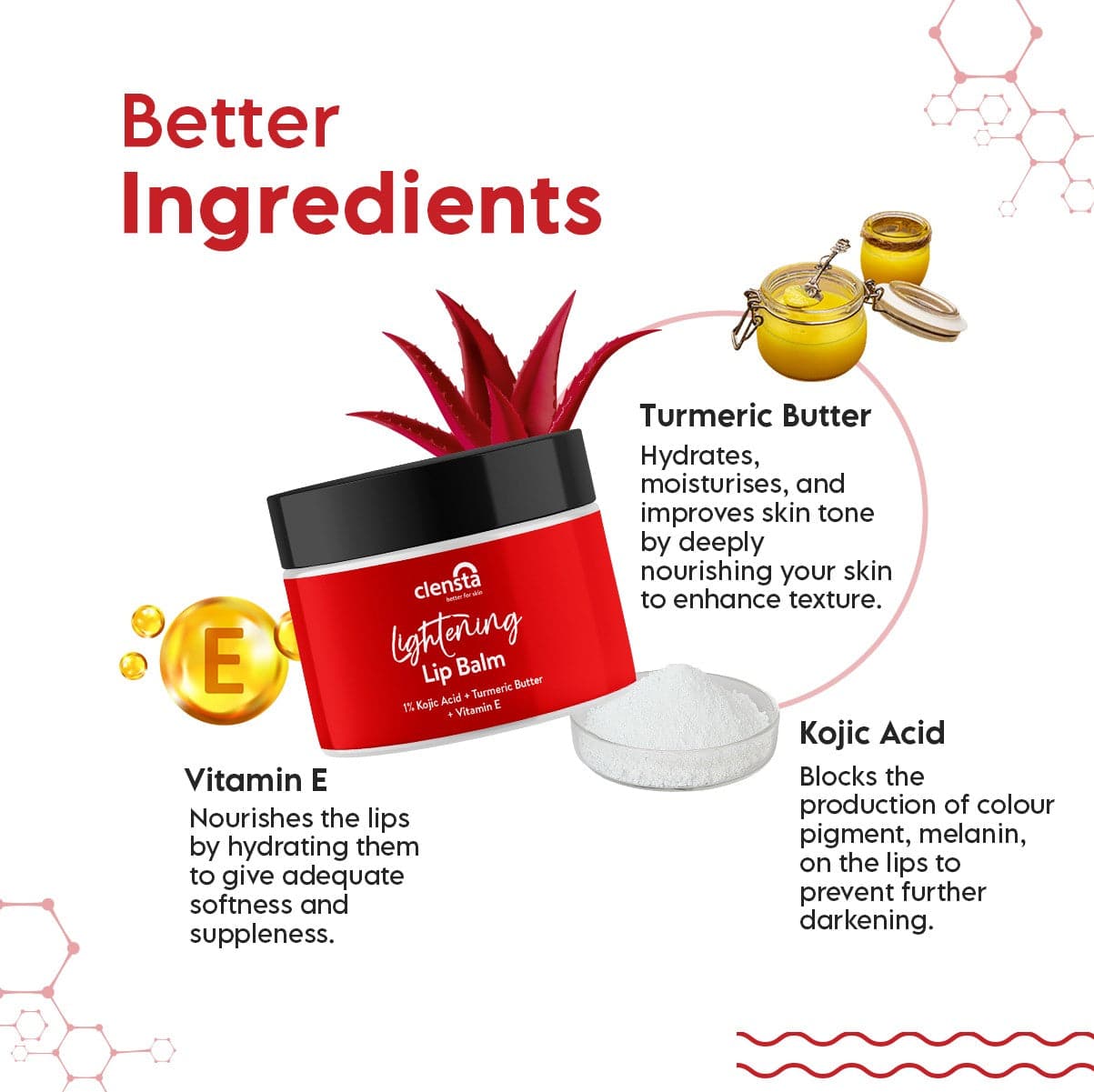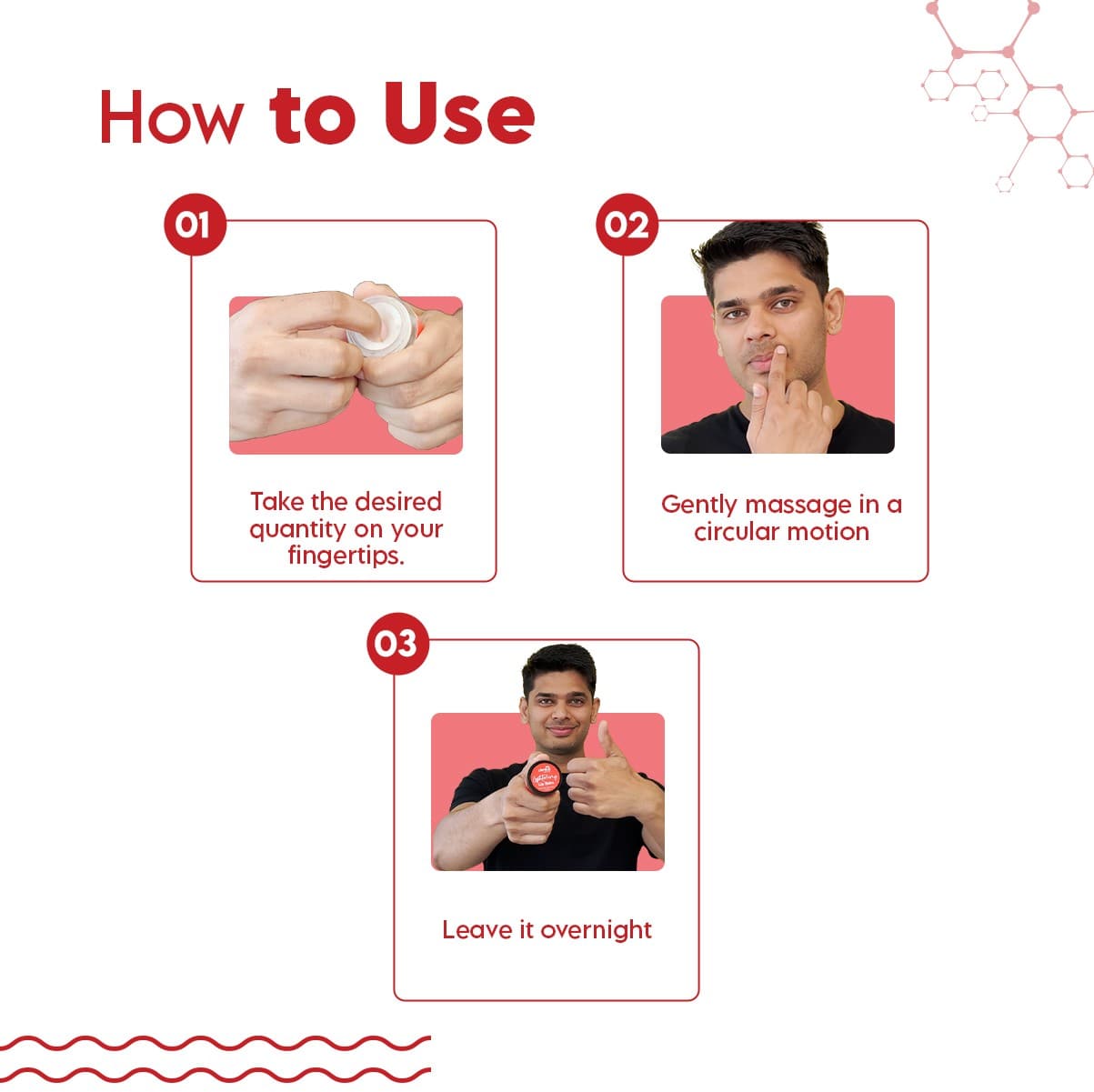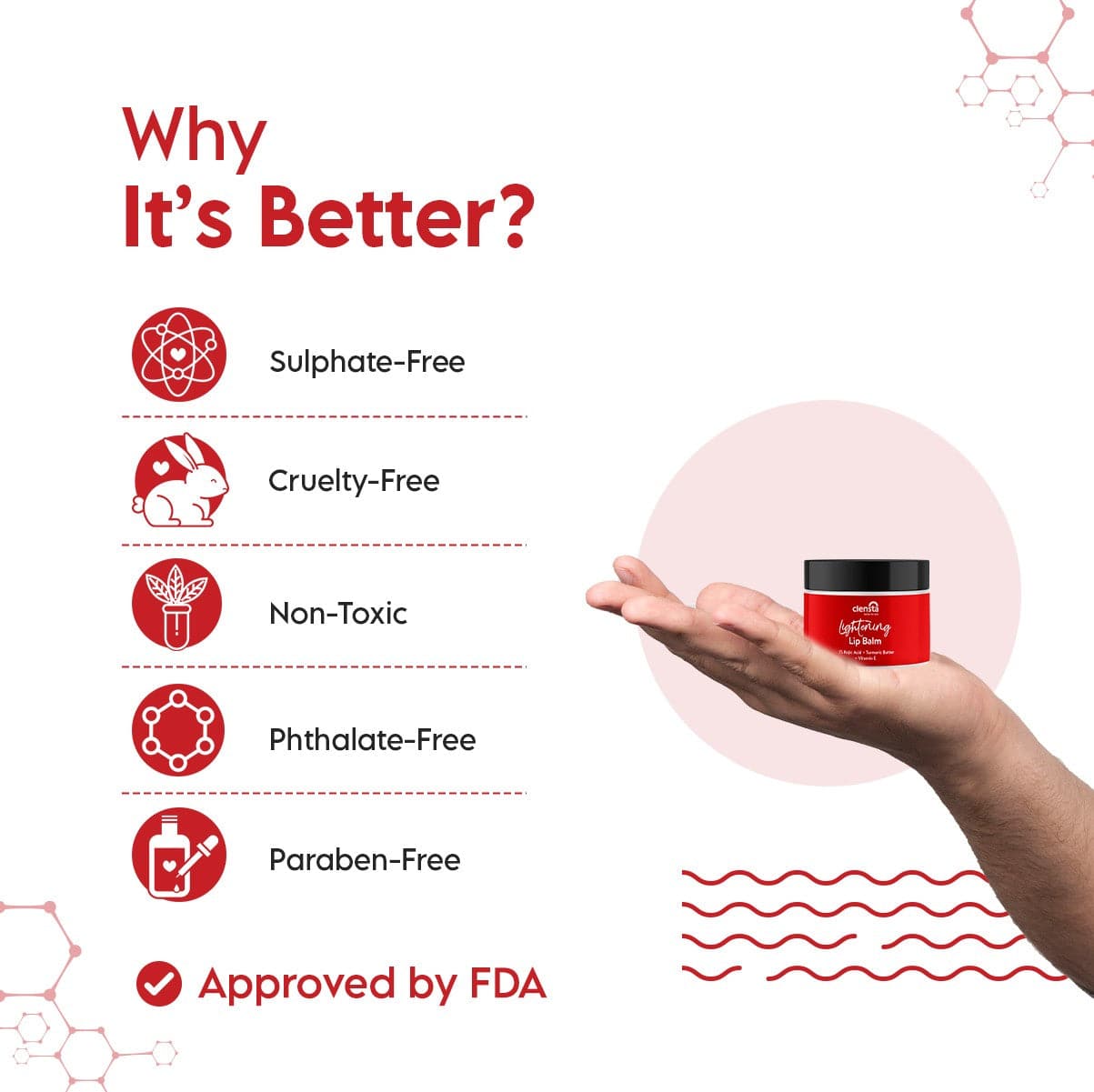 Lightening Lip Balm
For Improved Lip Tone & Texture
Buy Pack of 2 for Discounted Price
OFFERS
Get FREE Red AloeVera Multipurpose Gel on prepaid orders above ₹599
Get FREE Nourishing Hydra Gel on prepaid orders above ₹899
Get 20% OFF on orders above ₹999
Get 15% OFF on orders above ₹699
The Lip Lightening Balm is assembled with the purity of Kojic Acid, Turmeric Butter, Vitamin E, and Red Aloe Vera. Together, these ease up the faded lips for a more pleasant and uniform complexion. This antioxidant-rich lip cream stimulates collagen pores while sloughing away dead skin cells. Turmeric Butter hydrates, moisturises, and improves the skin tone by deeply nourishing your skin to enhance skin texture. Kojic Acid helps block the production of colour pigment, melanin, on the lips to prevent further darkening. Vitamin E helps nourish the lips by hydrating them to give them adequate softness and suppleness. A unique ingredient, Red Aloe Vera, offers calming, soothing and stress-relieving benefits to the skin and mind. Use this lip cream for night and day lip care. With this revolutionary Lip Lightening Balm, your dark lips will be a thing of the past. This prominent lip lighting treatment is developed with the mildest natural ingredients for a fruitful and healthy lip care routine.
Bees Wax, Butyrospermum Parkii shea butter, kojic acid, fragrance, Curcuma Longa Root oil (and) Hydrogenated Vegetable Oil, Tocopherol, Cocos nucifera oil, Olea europaea seed oil, Butylated Hydroxy Toluen, Aloe Barbadensis Leaf Extract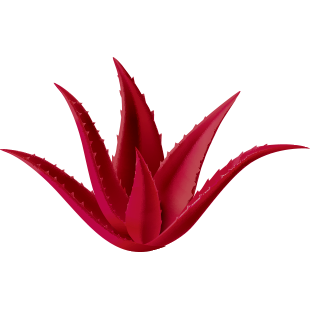 Red Aloe Vera
Red Aloe Vera shows immune-stimulating actions, reduces
the formation of melanin, and tendency towards hyperpigmentation. Therefore, it
nourishes dry skin and hair, making it smoother and livelier.
Vitamin E
Vitamin E protects against sun damage and nourishes and protects the skin from damage caused by free radicals.
Uneven Texture
Hyperpigmentation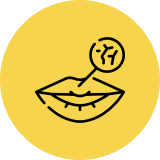 Dry Lips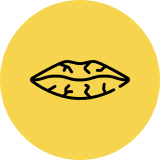 Chapped Lips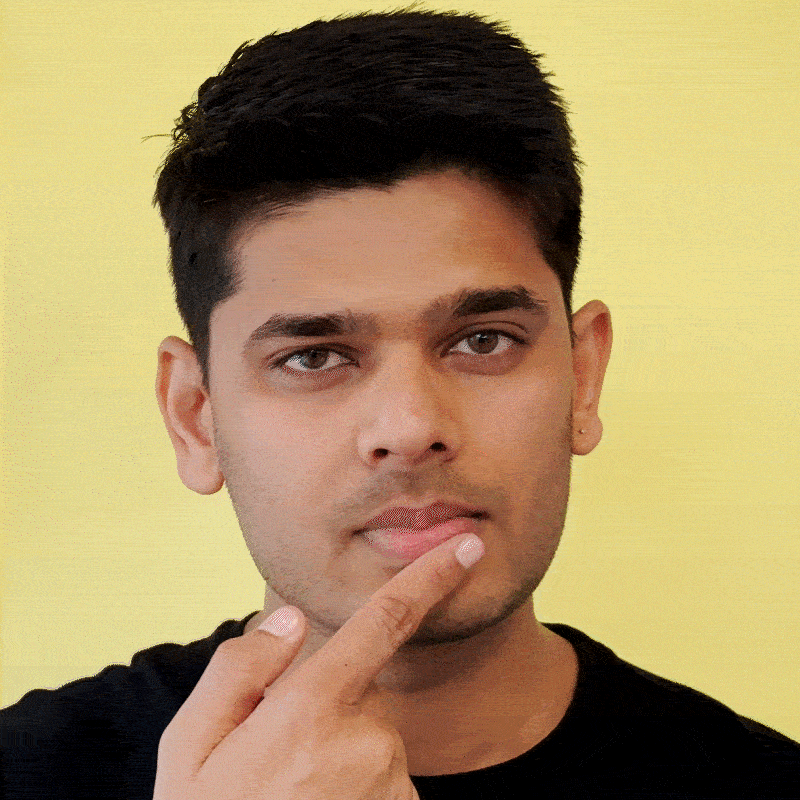 1

Apply to your lips

2

Gently massage in a circular motion

3

Leave it overnight
Frequently Asked Questions
Use the Clensta Lip Lightening Balm for at least 90 days to see a difference in your lip texture.
Every time you feel your lips getting dry, you can apply this lip lightening balm.
This product is formulated with skin-friendly active ingredients which make this lip lightening balm organic and natural.
The Clensta Lip Lightening Balm contains ingredients such as Kojic Acid, Turmeric Butter, and Vitamin E that keep the lips hydrated for a longer period of time.
The Clensta Lip Lightening Balm contains Kojic Acid that helps block the production of colour pigment, melanin, on the lips to prevent darkening of lips making it the ideal choice for smokers.
Regular usage of this Clensta Lip Lightening Balm will hydrate, lighten, and brighten your lips, restoring their natural colour.
Always do a patch test before using any new product on your skin. For example, apply this product on your underarms, and if you feel any irritation, then discontinue use of this product.
Must have for winters
Great product. really loved the texture
Hydrated healthy lips
A winter essential for me! I have super dry lips and I am always looking out for hydrating lip balms. Glad I came across clensta lip balm which provides the necessary moisturization and also leaves my lips looking soft and healthy! I love its sleek packaging which is quite handy, and easy to carry in my purse. Also, I don't need to reapply often as it lasts quite long on my lips. Overall I am in love with clensta lip balm and would definitely recommend them to everyone!
worth it
I like the product. Everyone (of all age) can use this and it heals my cracky lips in a month or less. Fully satisfied.
Smells heavenly
It has a super cute package. Super moisturising