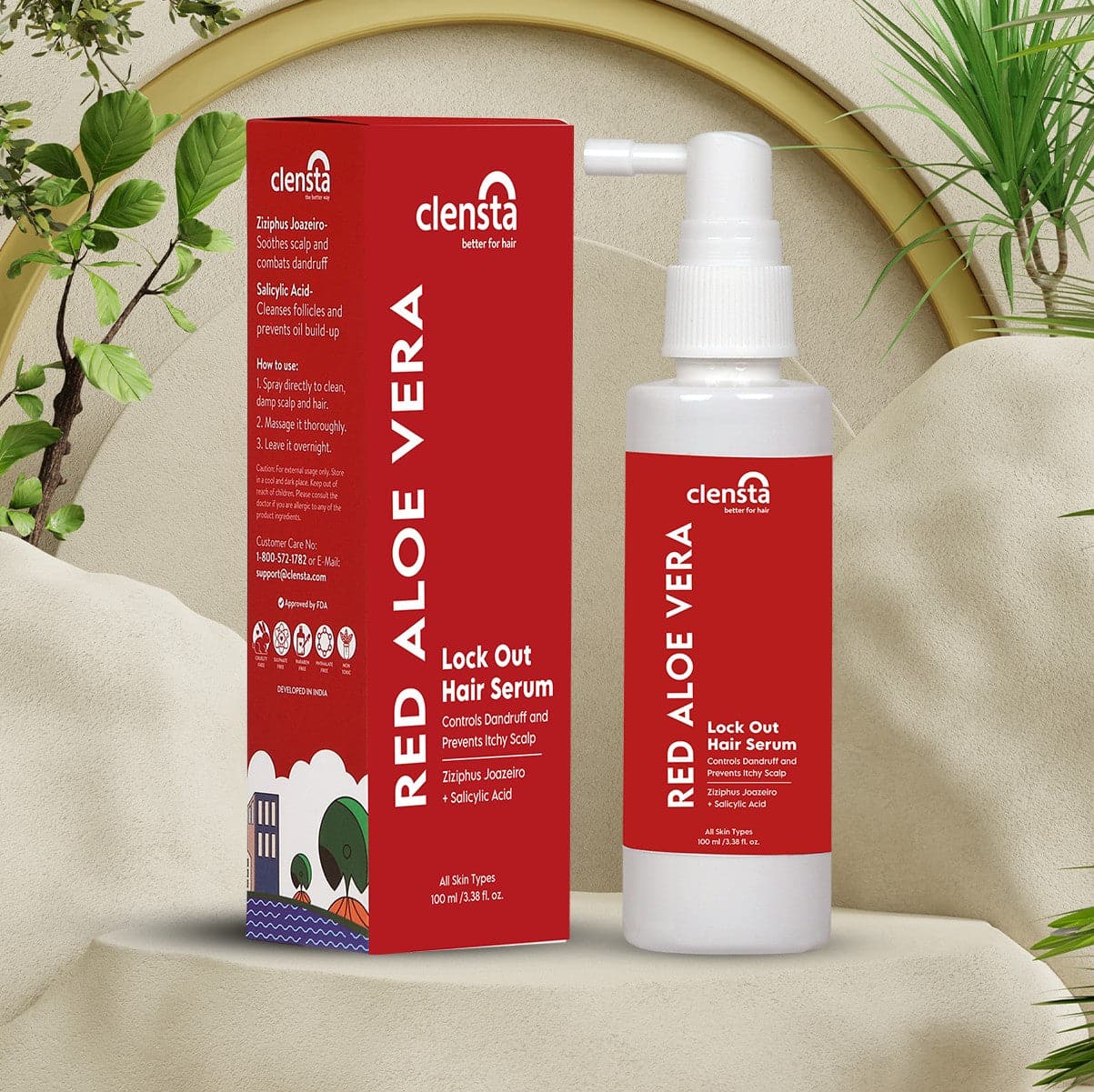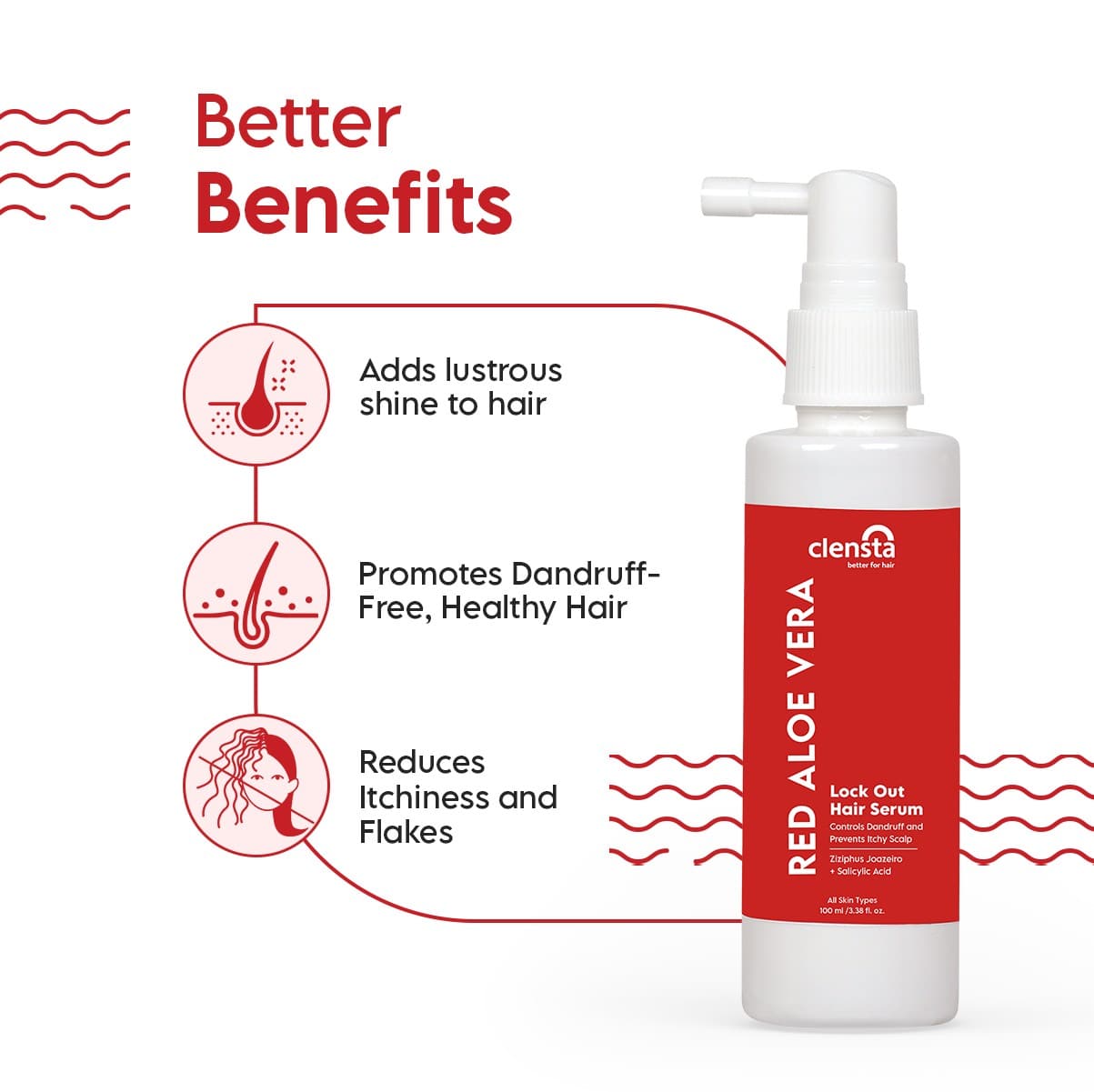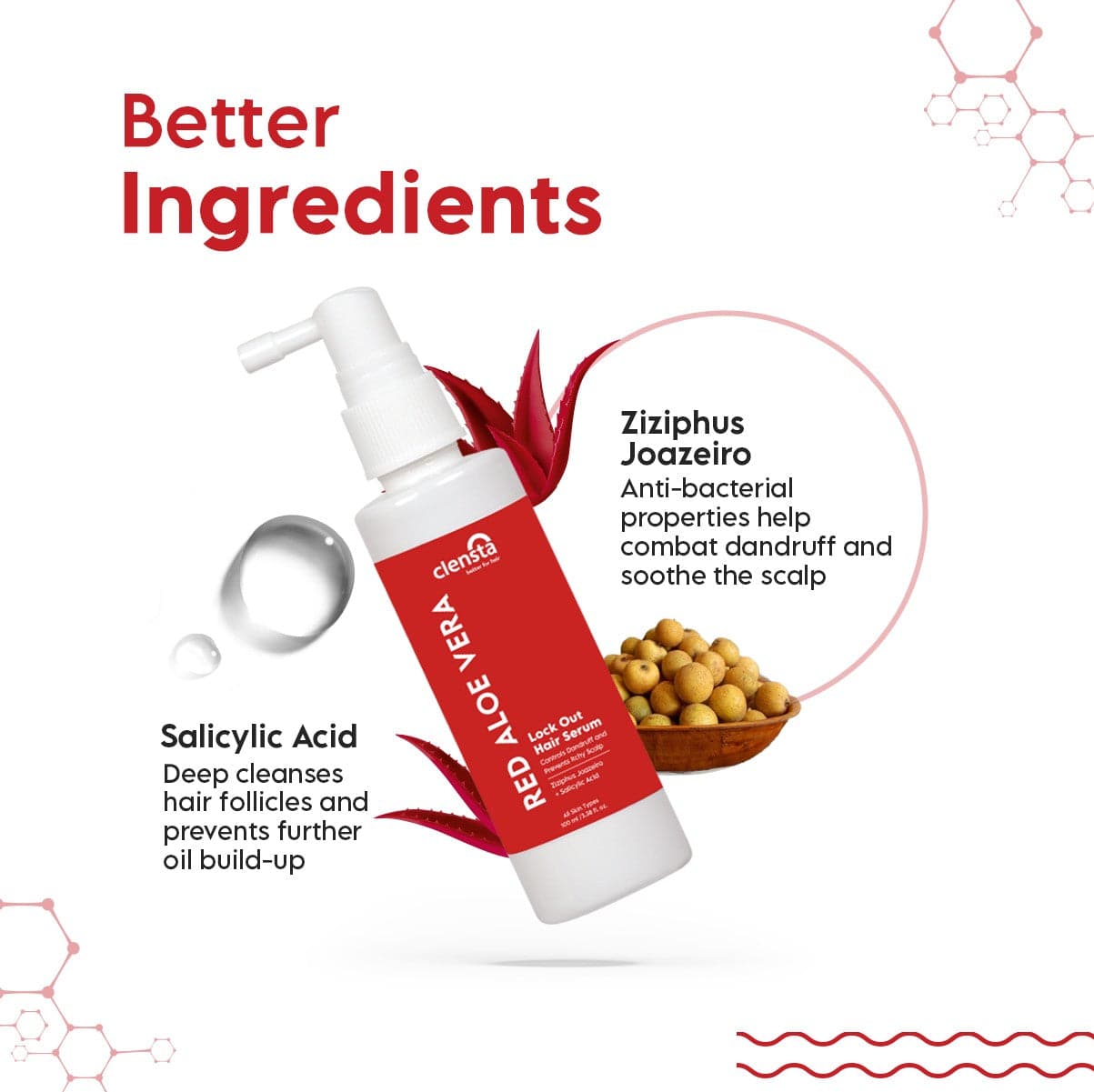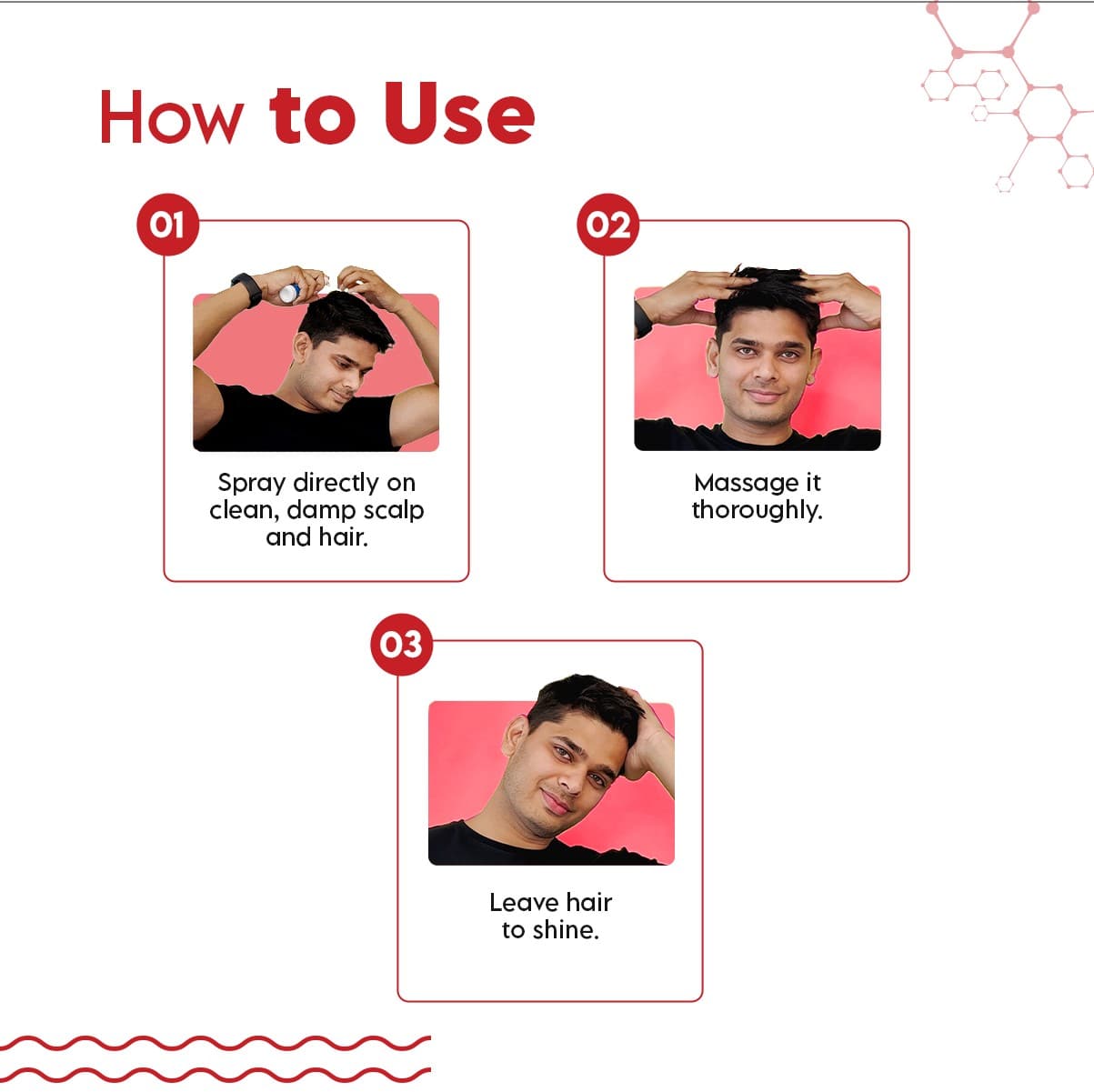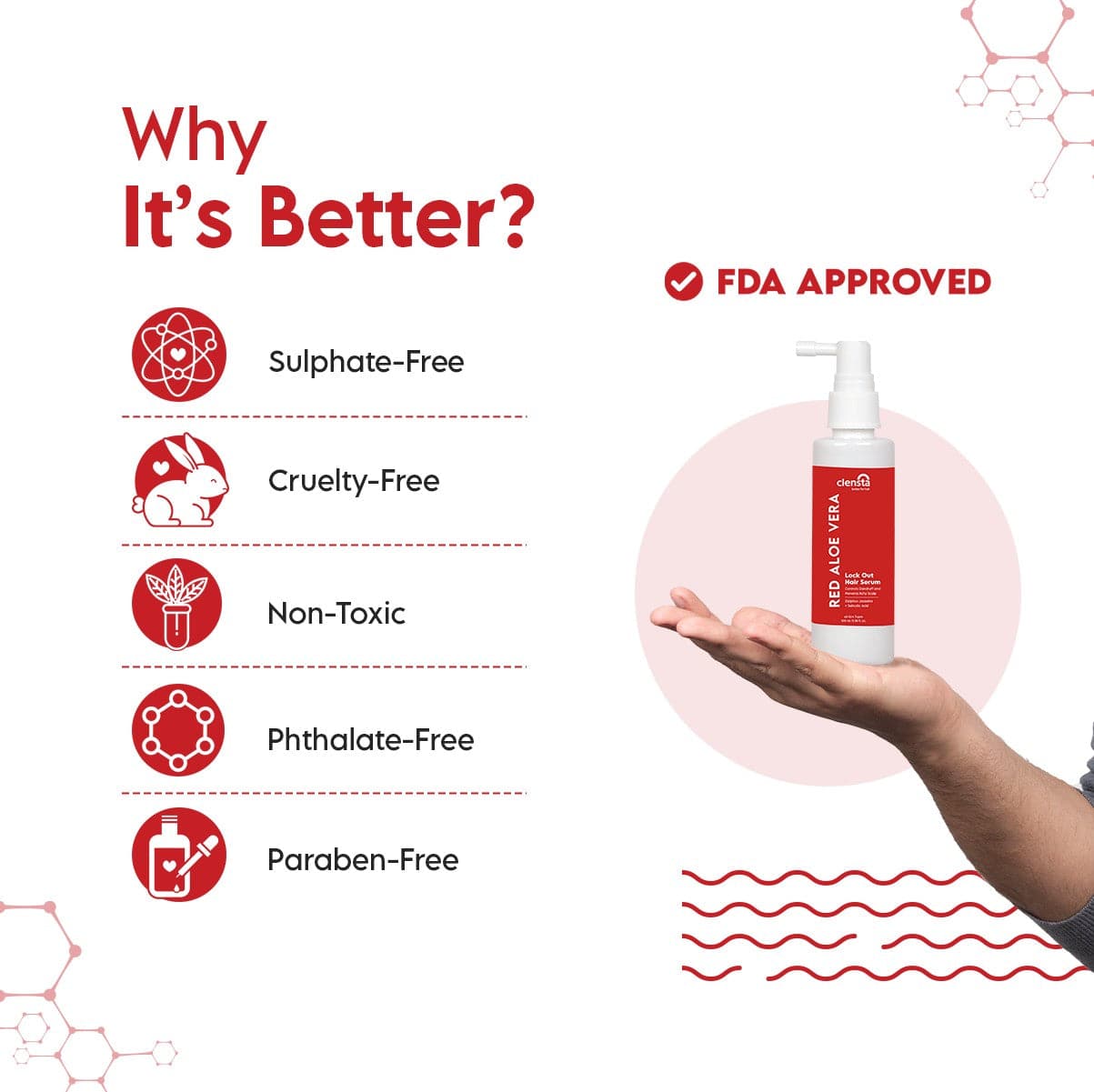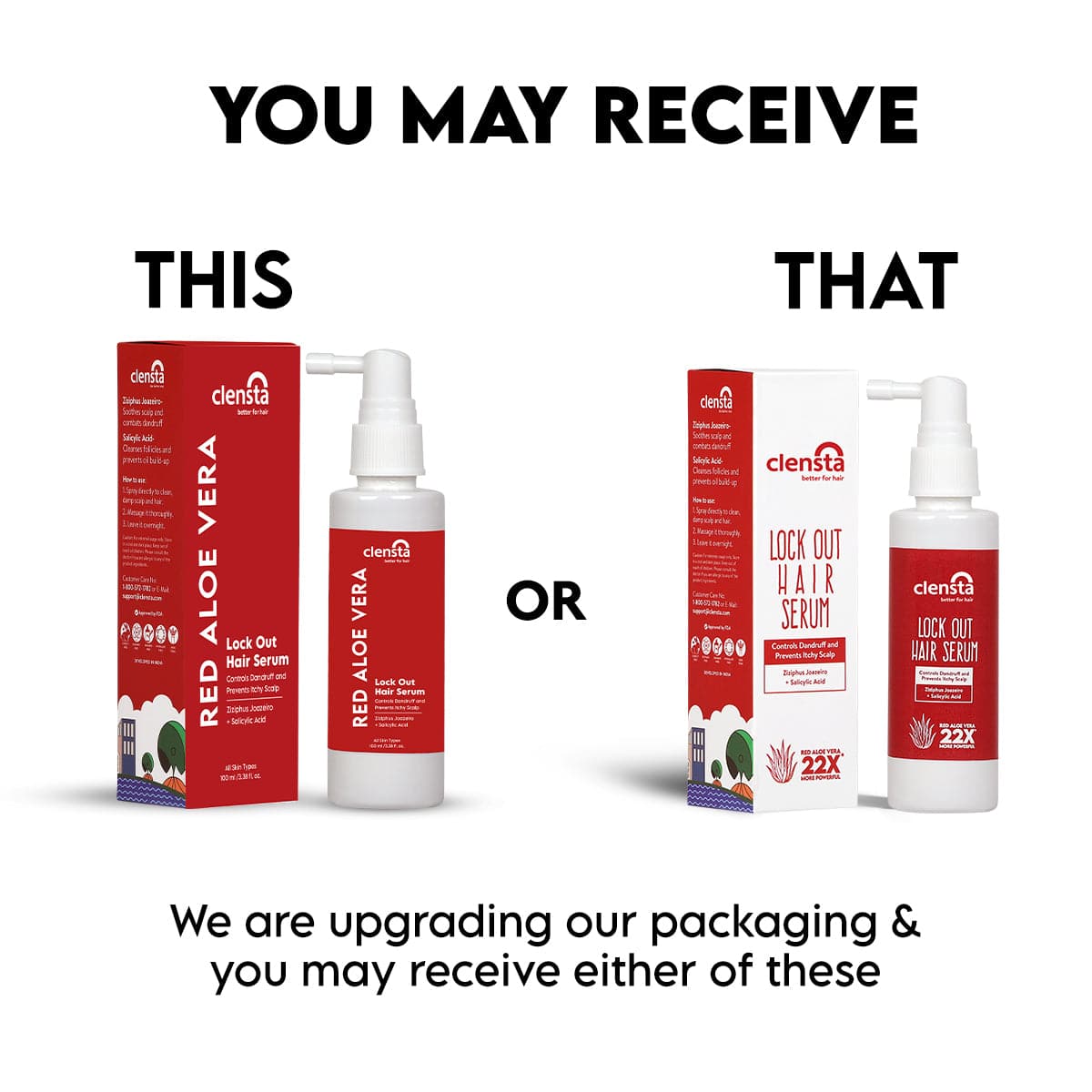 Lock Out Hair Serum
Controls Dandruff and Prevents Itchy Scalp
OFFERS
Get Flat 20% off on orders above ₹599
Get Flat 30% off on orders above ₹799
Hair serum with the power of Salicylic acid and Ziziphus Joazeiro actively fights dandruff while providing intense hydration and deep nourishment to the scalp and hair. This serum for dry hair not merely combats dryness but soothes the oily scalp, which is one of the most common reasons for dandruff and flakes. Salicylic acid controls dandruff and relieves dry, irritated, and itchy scalp, and Ziziphus Joazeiro imparts lustrous shine to the hair. Red Aloe Vera is known for significantly reducing scaliness and itchiness. The serum uplifts your scalp and hair health to achieve a clean, lustrous, and shiny appearance. The serum actively deals with excess dryness, dandruff, and flakes while restraining and hydrating delicate and frizzy hair. This anti-dandruff hair serum also works as a heat protectant that defends hair against environmental damage and, if applied before using hair styling appliances, will protect hair from all the damage and frizz. It is ultra-light water-based textured hair care serum that keeps your hair manageable and presentable.
D.M. water, propylene glycol, glycerin, propandeiol, D- panthenol, phenoxyethanol, red aloevera extract, fragrance, ziziphus joazeiro extract, salicylic acid, triethanolamine, sodium benzoate, disodium EDTA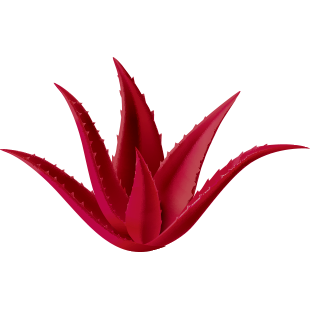 Red Aloe Vera
Red Aloe Vera shows immune-stimulating actions, reduces
the formation of melanin, and tendency towards hyperpigmentation. Therefore, it
nourishes dry skin and hair, making it smoother and livelier.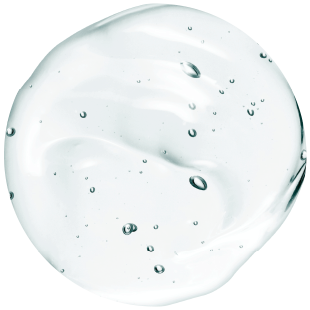 Salicylic Acid
Salicylic Acid treats acne by reducing swelling and redness, allowing pimples to shrink. It deeply cleanses the scalp by working on the flaky scalp, thereby preventing dandruff.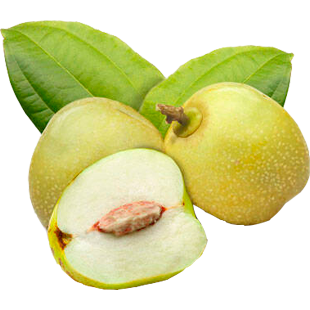 Ziziphus Joazeiro
It has anti-bacterial properties, helps combat dandruff, and soothes the scalp from itchiness and flakiness.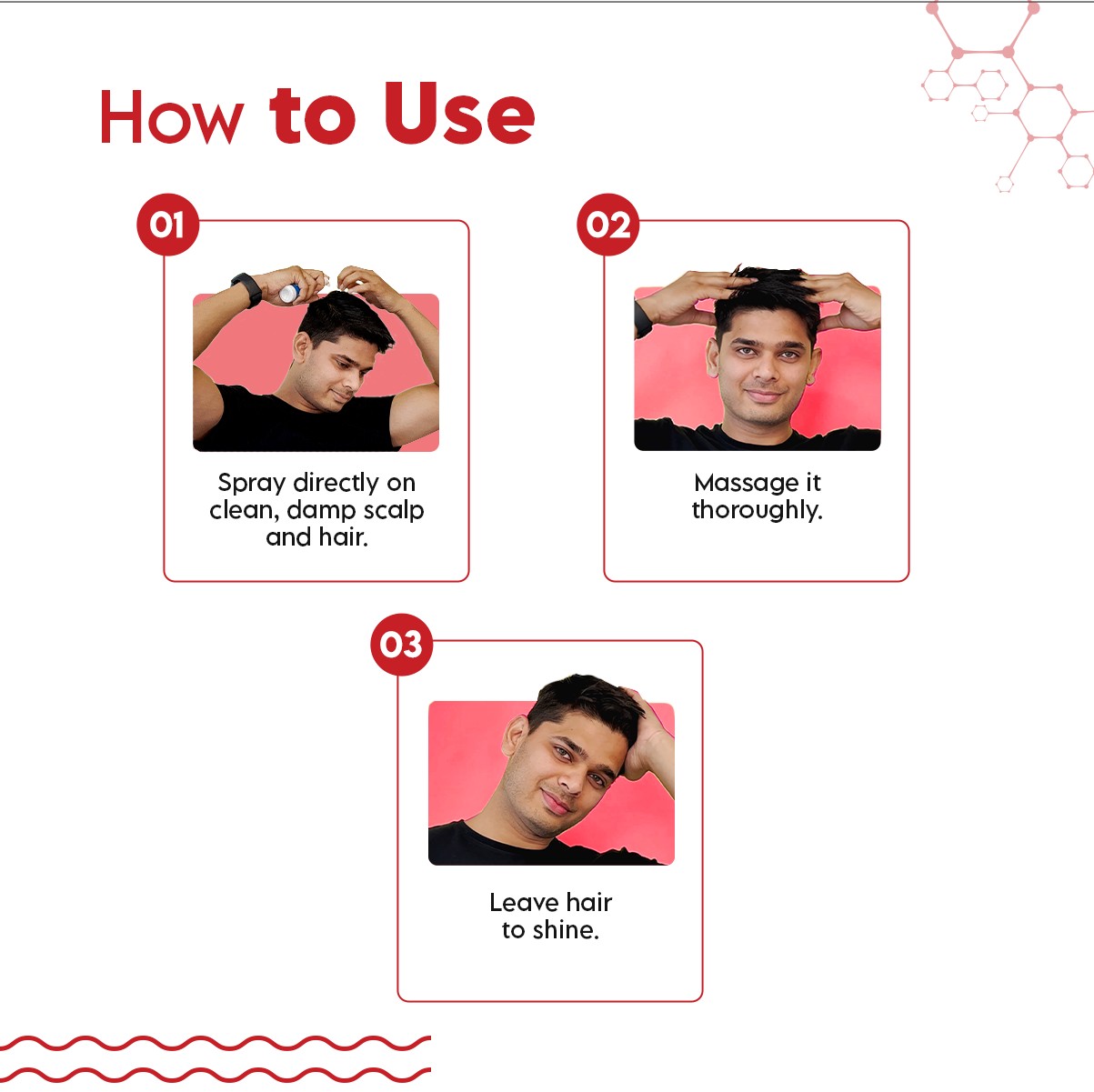 1

Spray directly on clean, damp scalp and hair.

2

Massage it thoroughly

3

Leave it overnight
Frequently Asked Questions
This anti-dandruff hair serum needs to be used for at least 90 days for any visible changes in your scalp health.
This anti-dandruff scalp serum can be used by men and women above the age of 18 years.
This anti-dandruff scalp serum works well to resolve flaky scalp issues and keep it hydrated.
All Clensta products are unisex and can be used by men and women both.
Take a coin-sized amount on your fingertips and apply it to your scalp.
Once you apply the serum to your pre-cleanse scalp, leave it in, and you can leave it overnight.
This dandruff hair serum is designed to strengthen your scalp by reducing dandruff and flakes on your scalp. It also helps prevent and reduce hair fall.
All Clensta products are cruelty-free, environment-friendly, paraben-free, phthalate-free, non-toxic, and SLS-free.
Nyc product
I love this product for my hair. I use it every time I wash my hair. It leaves it feeling silky, smelling good, and most important protects my hair from heat damage!
Best serum at affordable rate
Have been using this since 2-3 days now, and am just loving my hair..it doesn't looks frizzy at all. One of the best serum at affordable rate. Must buy.
A great alternative to hair oil
It certainly is a great alternative to hair oil a bit expensive. It isn't sticky unlike hair oils and has a very subtle perfume that really will brighten your day. Use a few drops of oil just after bath. A good product for the well groomed.
Suits my straight hair
clensta this serum is suitable for frizzy hair. In this monsoon i can't survive without this lovely serum. Only this makes my hairs smooth so i prefer this over any serum
It suits than good
It suited me . Oily hair type Can try once