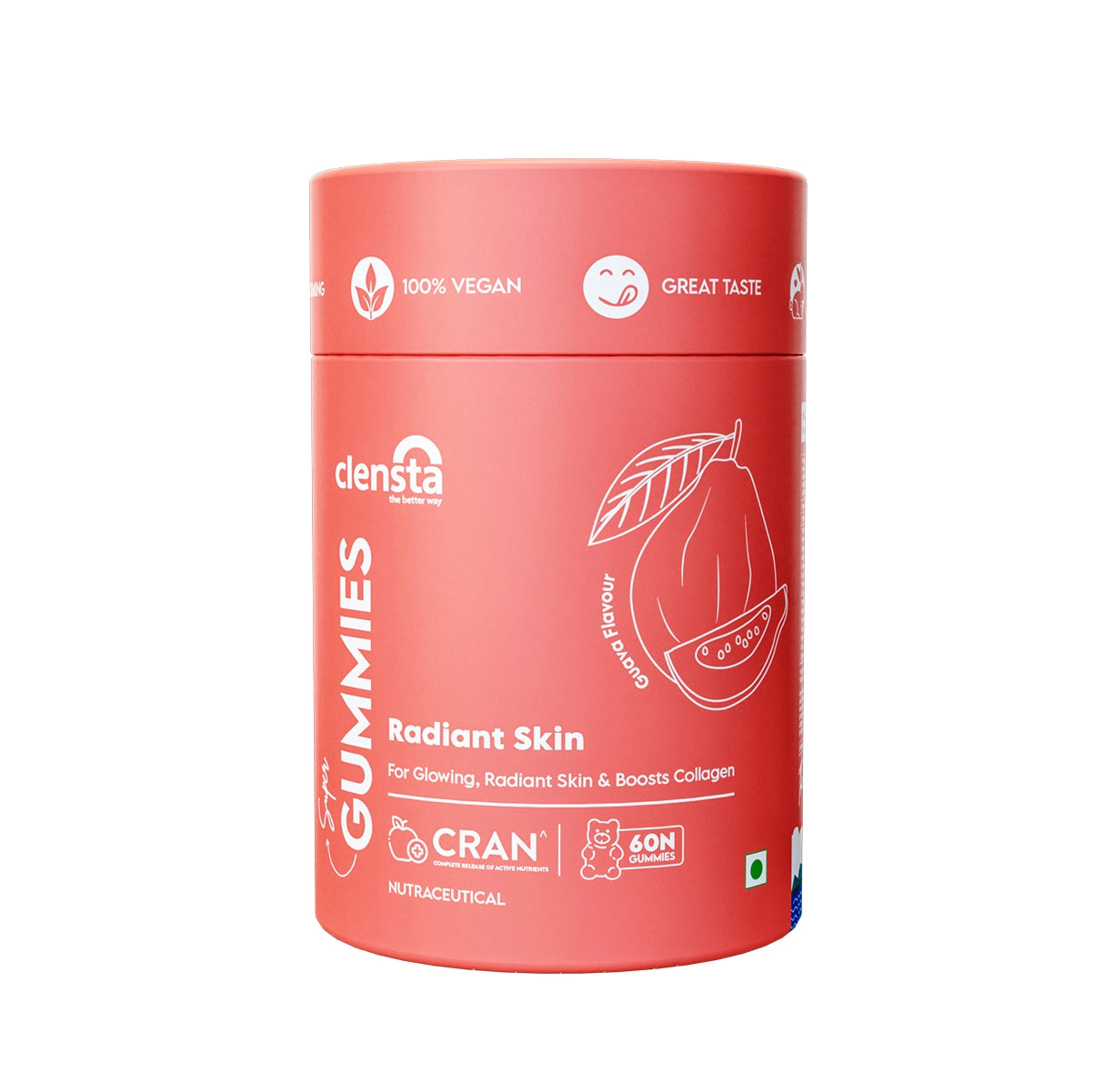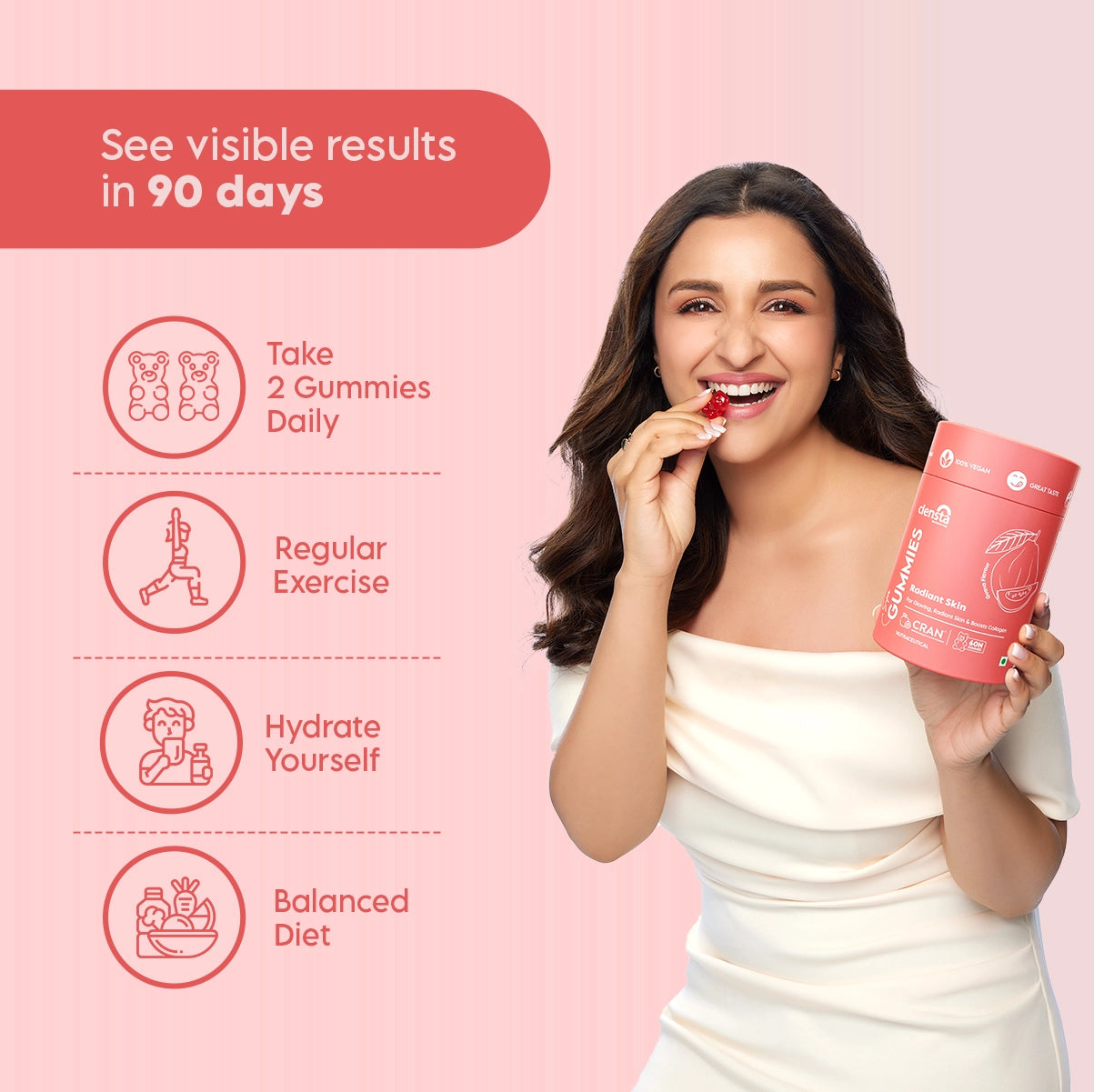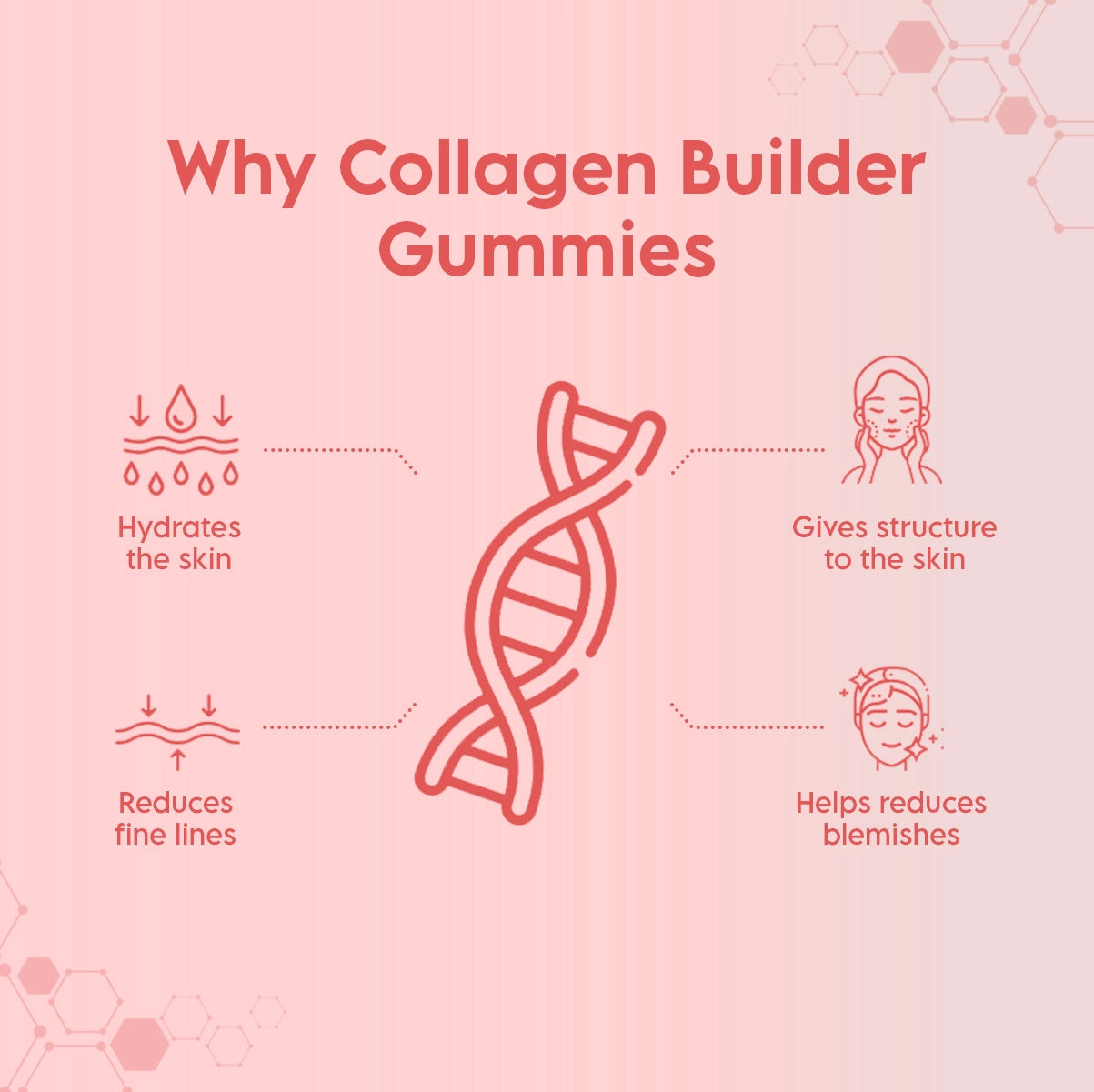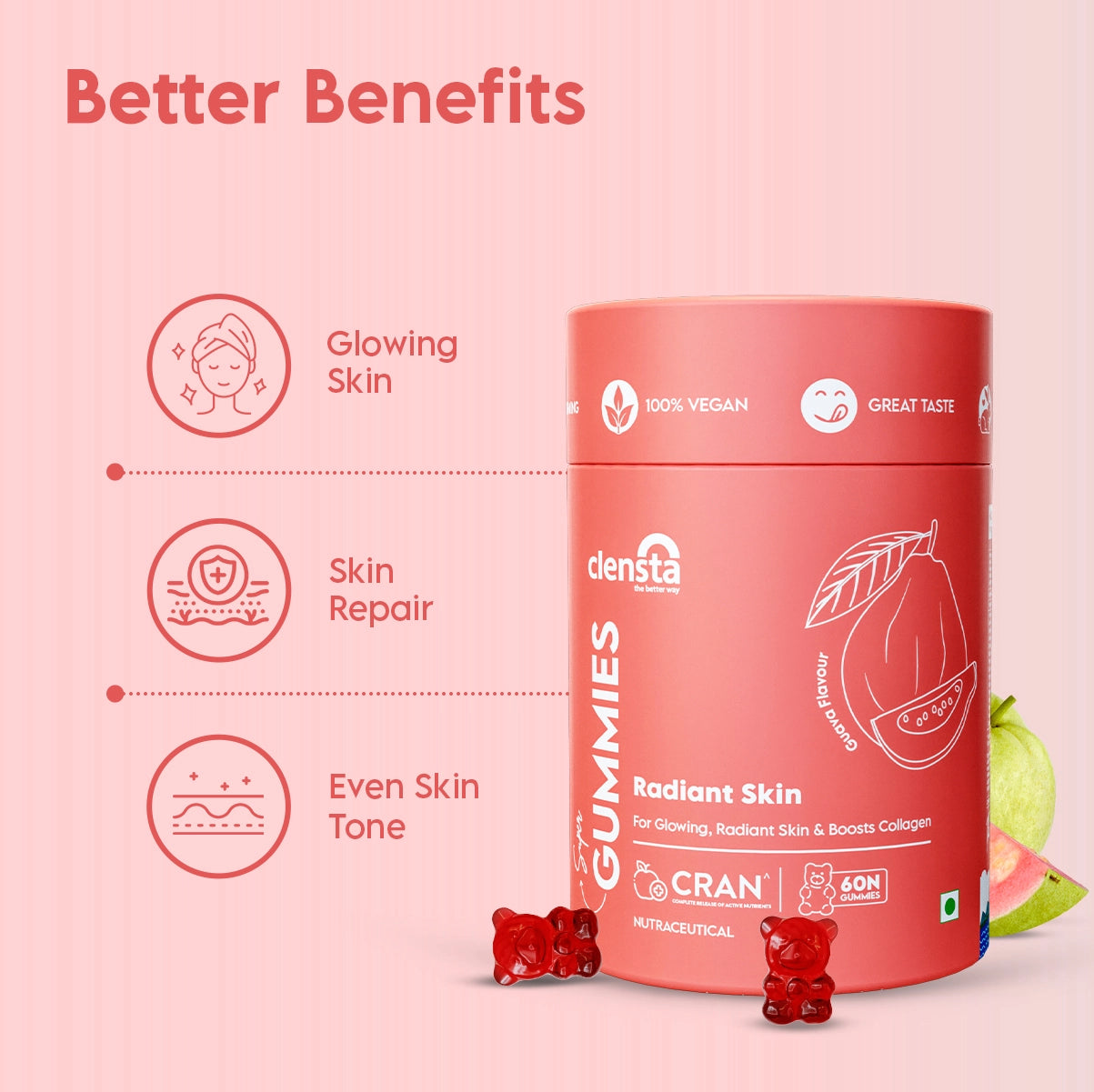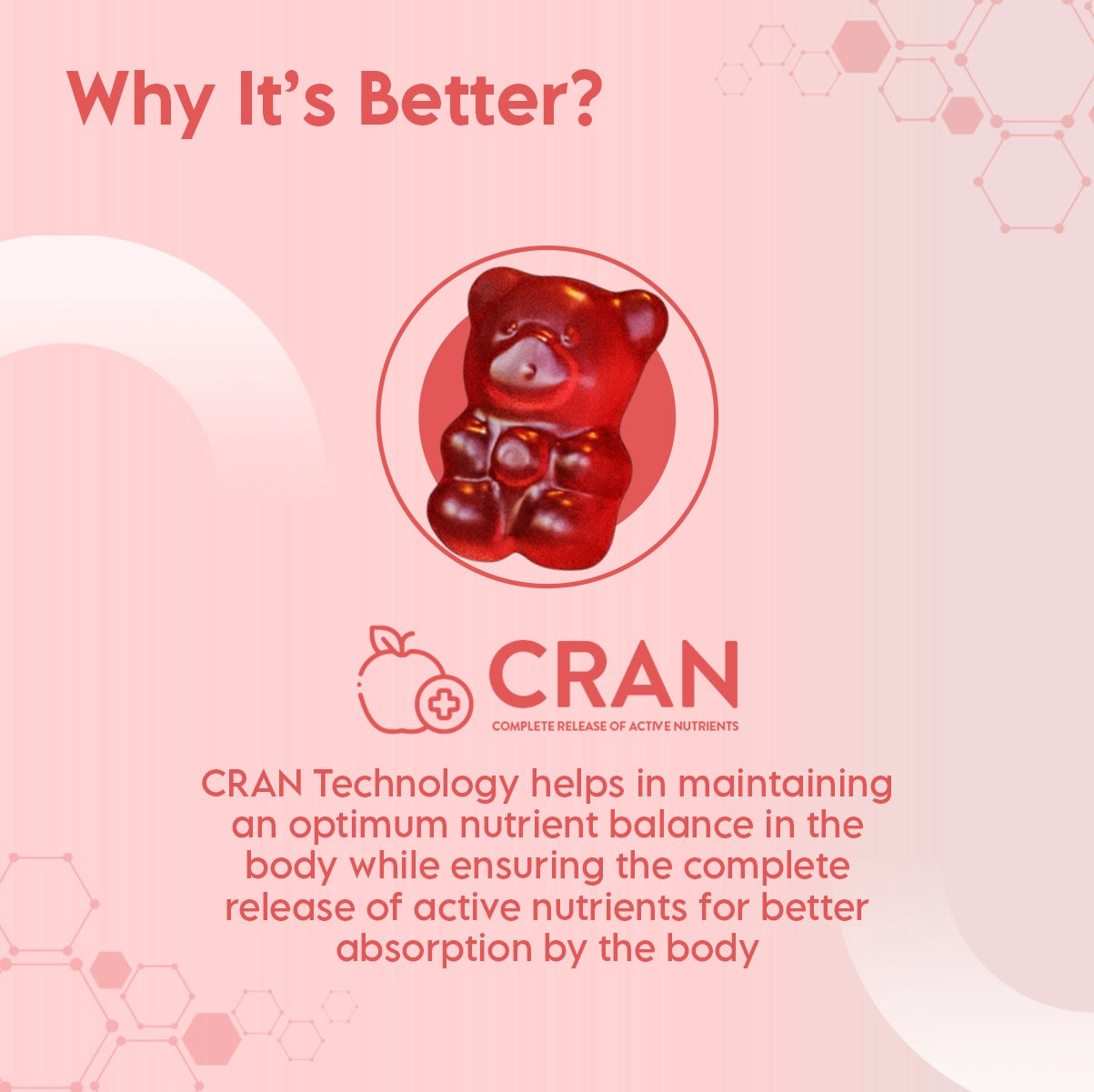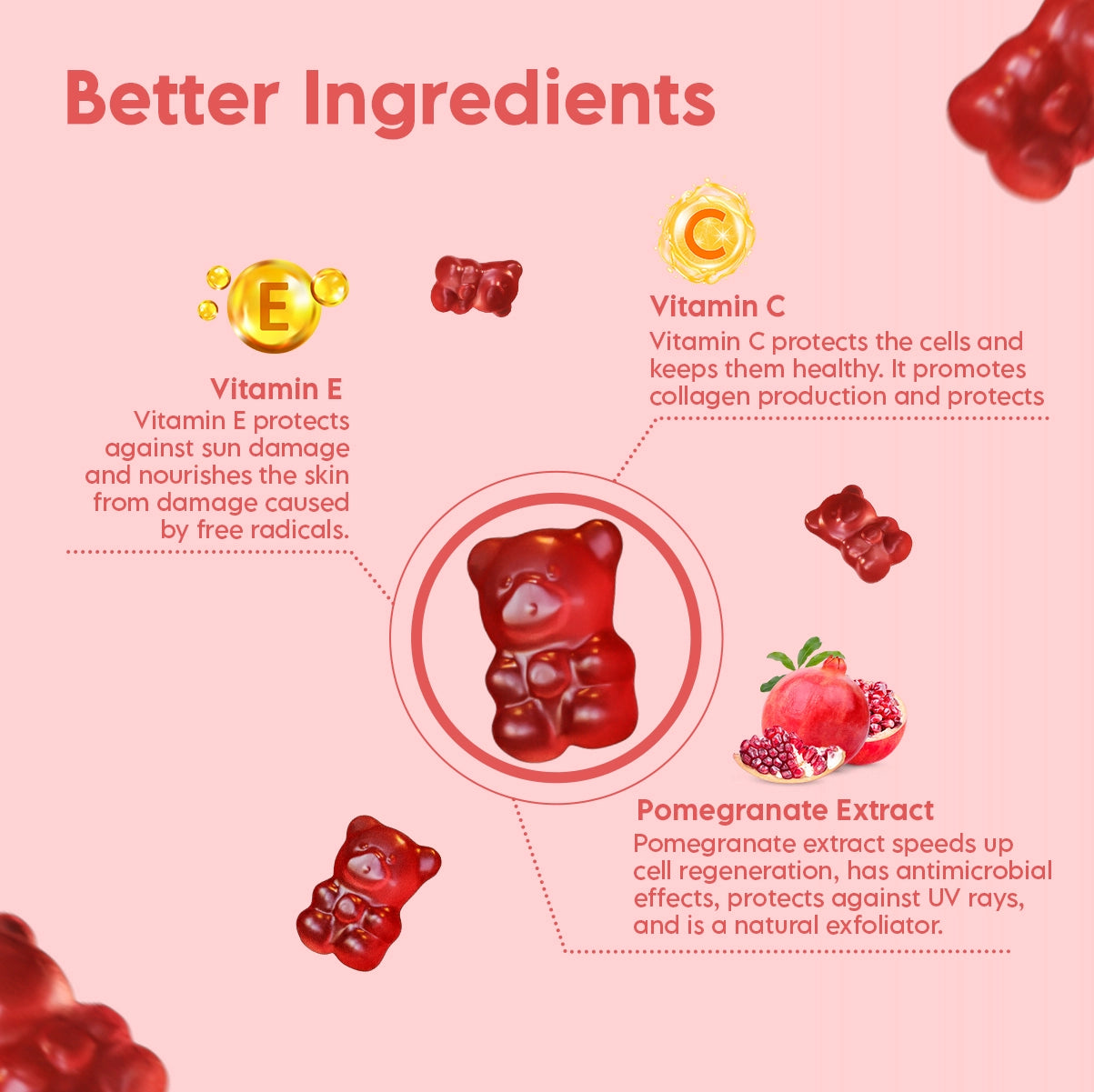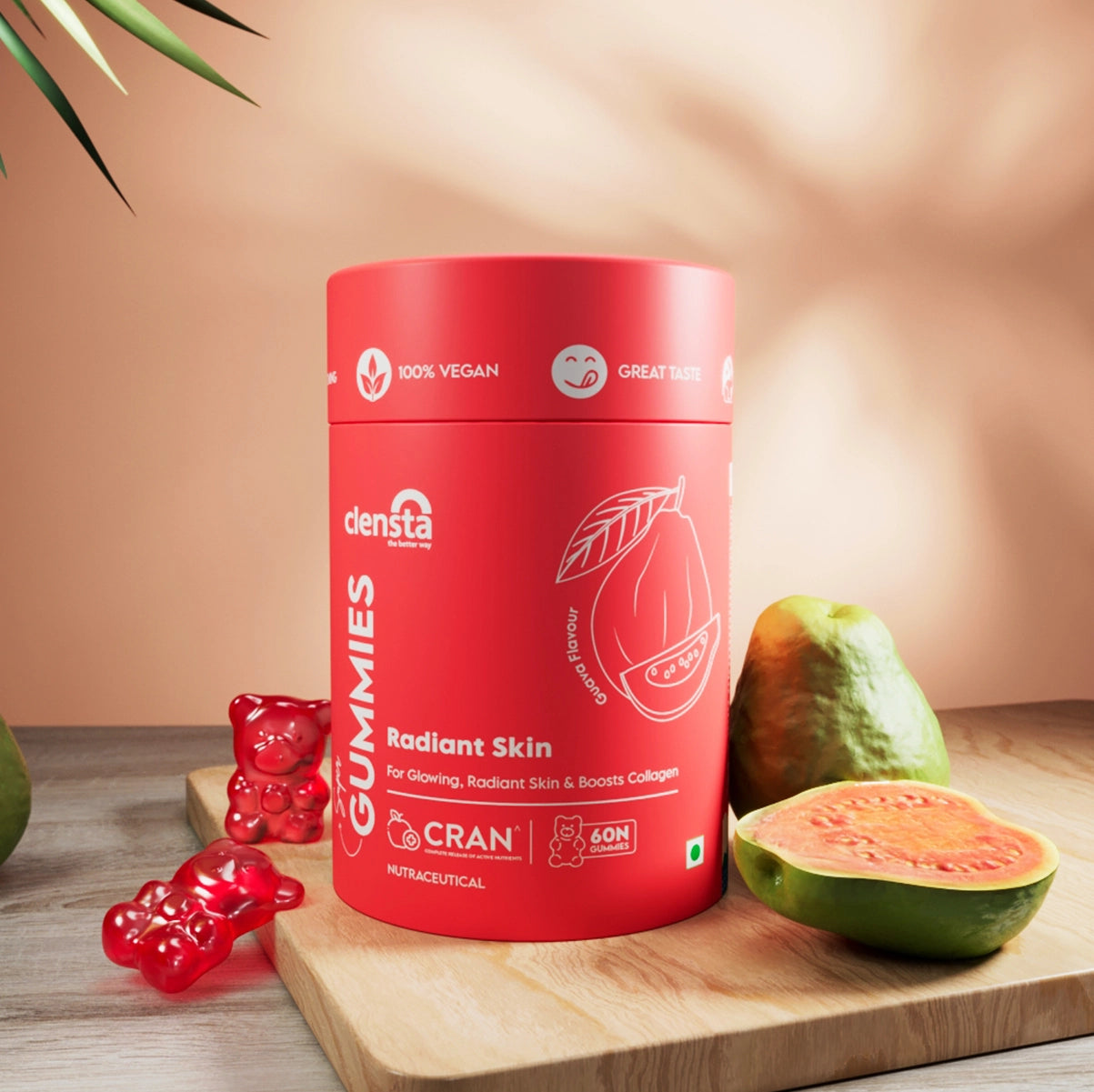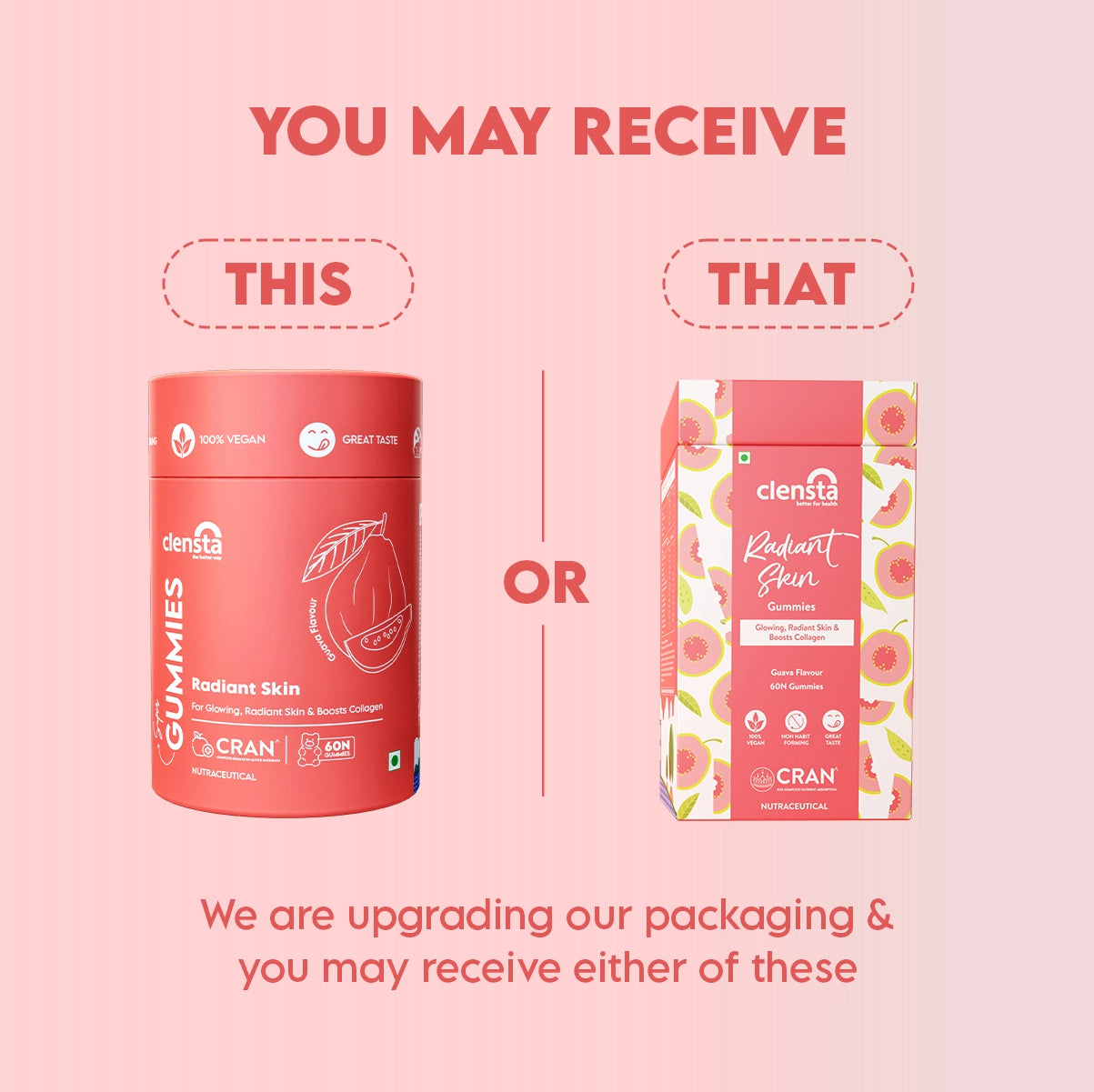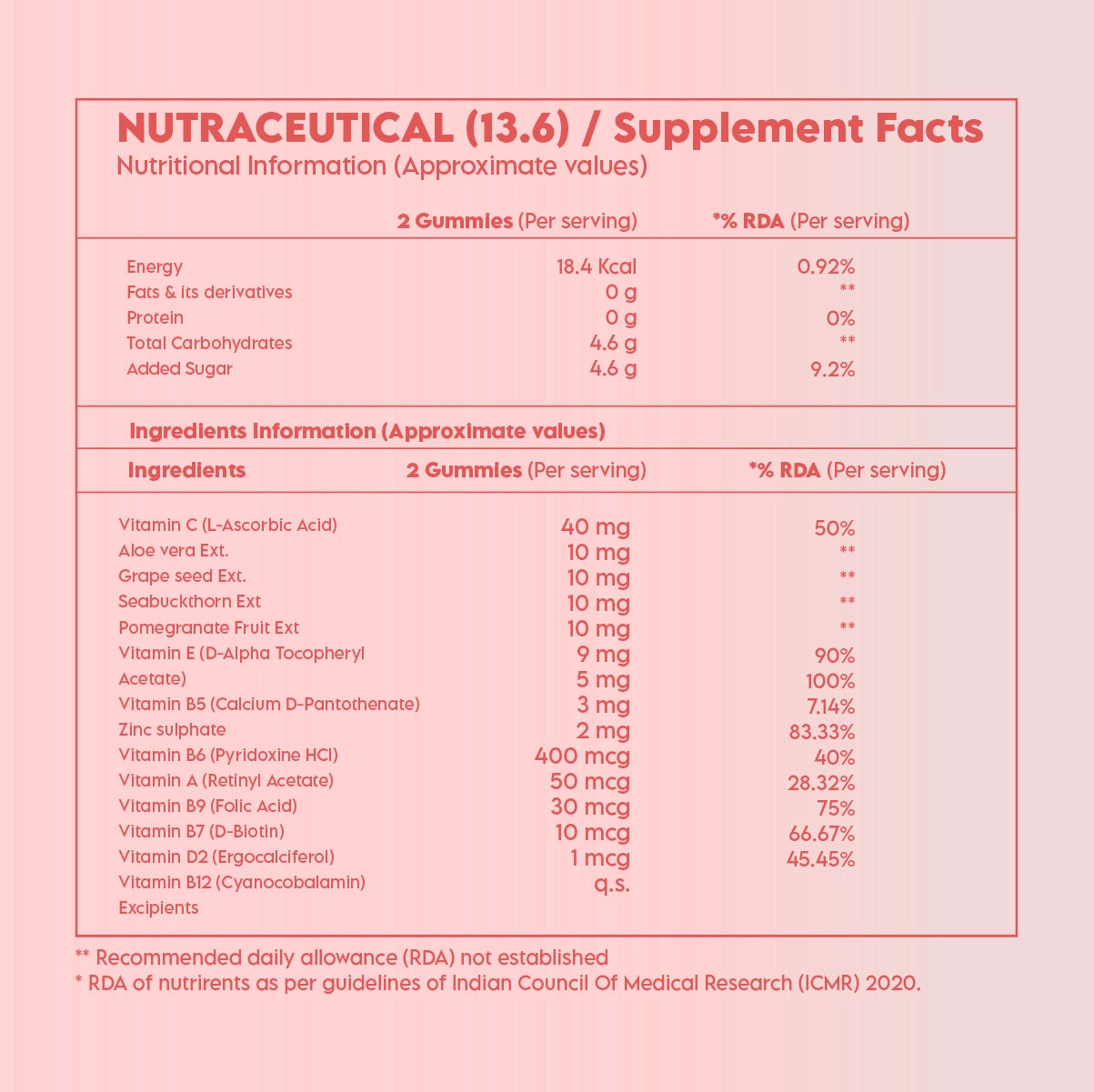 Radiant Skin Super Gummies
For Glowing & Supple Skin
OFFERS
Get FREE Red AloeVera Multipurpose Gel on prepaid orders above ₹599
Get FREE Nourishing Hydra Gel on prepaid orders above ₹899
Get 20% OFF on orders above ₹999
Get 15% OFF on orders above ₹699
Our daily diets and topical treatments often don't provide enough nutrients for skin health. In addition, as we age, our skin loses collagen, ultimately losing its elasticity and firmness, often forming fine lines and wrinkles.

The Clensta Radiant Skin Gummies are enriched with multiple vitamins and minerals that plump up your skin, delay signs of ageing and keep your skin looking fresh. These guava-flavoured gummies are enriched with Vitamins C, E, B5, B6, A, D, and B12; Folic Acid, Biotin, Zinc, Aloe Vera, Grapeseed, Pomegranate, and Sea Buckthorn.

The vitamins accelerate the skin cell regeneration process, even out the skin tone by fading dark spots, elongating life cells that result in younger-looking skin, and effectively reducing skin damage because of the sun's harm. In addition, ingredients like Sea Buckthorn fights daily pollution and prevents breakouts, zinc prevents acne, and folic acid plays a vital role in helping to maintain the skin's natural beauty.
"Each 2 jellies contains Vitamin C (L-Ascorbic Acid) 40 mg, Aloe vera Ext.10 mg, Grape seed Ext. 10 mg, Seabuckthorn Ext 10 mg, Pomegranate Ext. 10 mg, Vitamin E(D-Alpha Tocopheryl Acetate) 9 mg, Vitamin B5(Calcium D-Pantothenate) 5 mg, Zinc sulphate 3 mg, Vitamin B6(Pyridoxine HCI) 2 mg, Vitamin A(Retinyl Acetate) 400 mcg, Vitamin B9(Folic acid) 50 mcg, Vitamin B7(D-Biotin) 30 mcg, Vitamin D2(Ergocalciferol) 10 mcg, Vitamin B12(Cyanocobalamin) 1 mcg"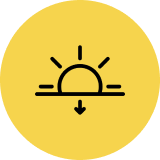 Dull Skin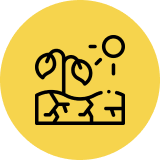 Dry Skin
Dehydrated Skin
1

Take two gummies (one serving) daily or as directed by your healthcare professional.

2

Disclaimer: Consult a doctor if you're lactating, pregnant or taking any medications. Not to exceed the stated recommended daily usage. This product is not intended to diagnose, treat, cure, or prevent any disease(s).
Good source of vitamin C
Got to know about this product and found it very helpful so ordered and I must say they are very good source for vitamin and C in mode gummies!
Very good quality.
Easy to use. Quality is superb. Flavor is nice and tasty. Value for money. Works very well and very effective product. It provides proper nutrients to our skin for glowing.
Healthy and tasty
Good product. I have eaten few other brand gummies as well but this one was the best alternative. They are tasty as well nutritious.
Good one
Good very Tastey and smoothly melts in mouth , got exactly 60 gummies as described on pack , effective Ingredients
Tasty
ordered this for my mom, she found it tasty and easily chewable. Convenient way of including vit c in daily intake.
Very sweet 🎂
It is very nice prodact and good quilty and s skin gum in good.and happy my family.happy