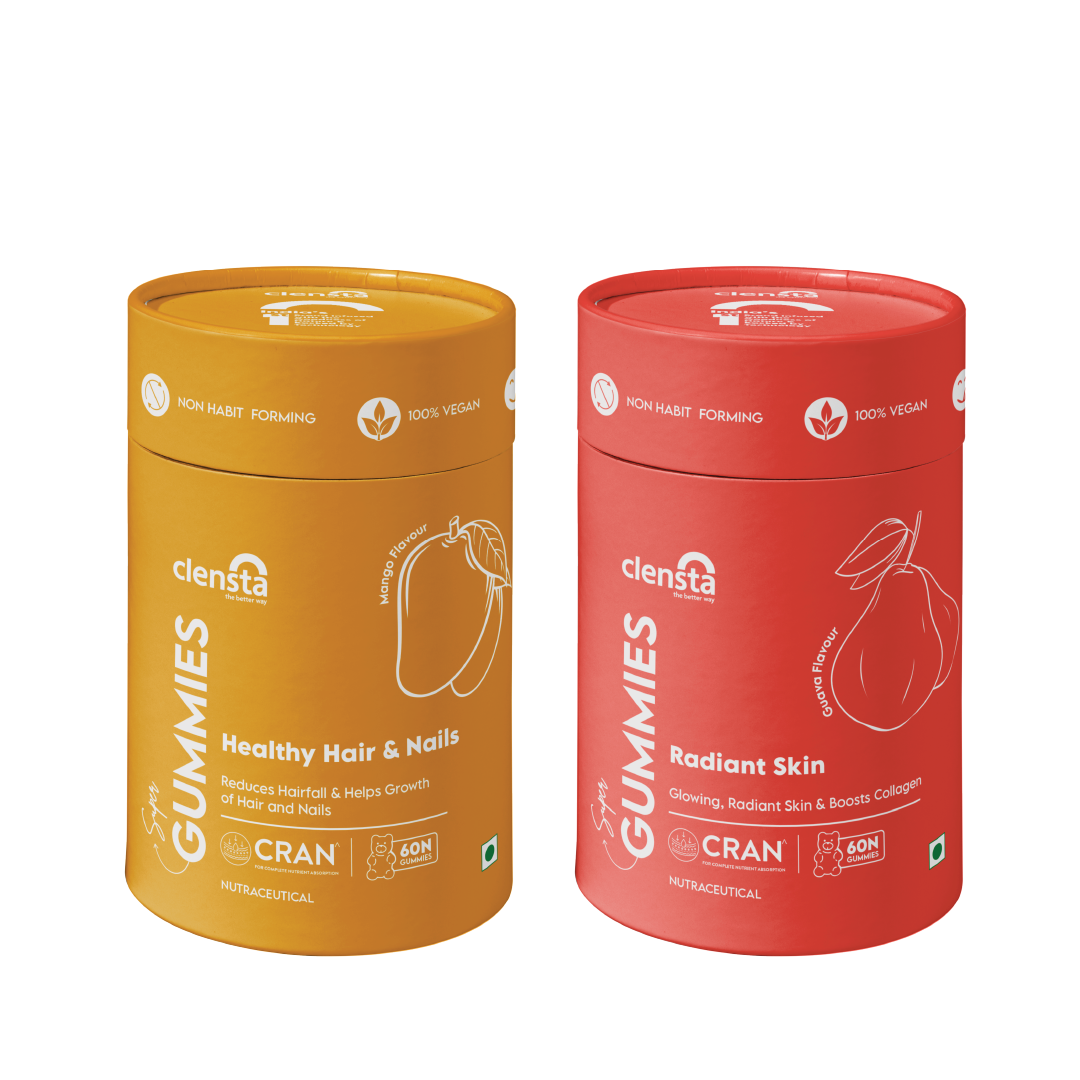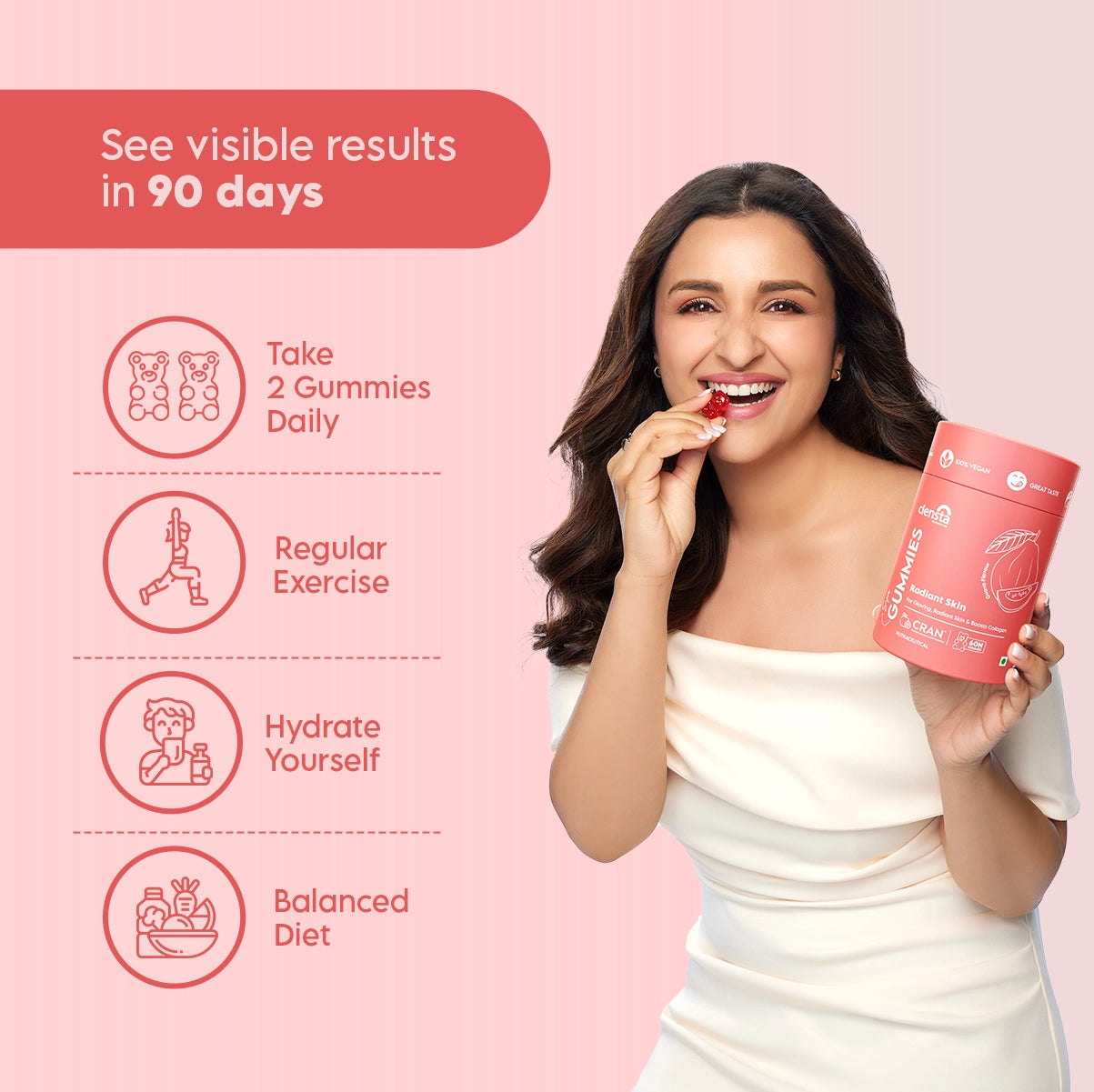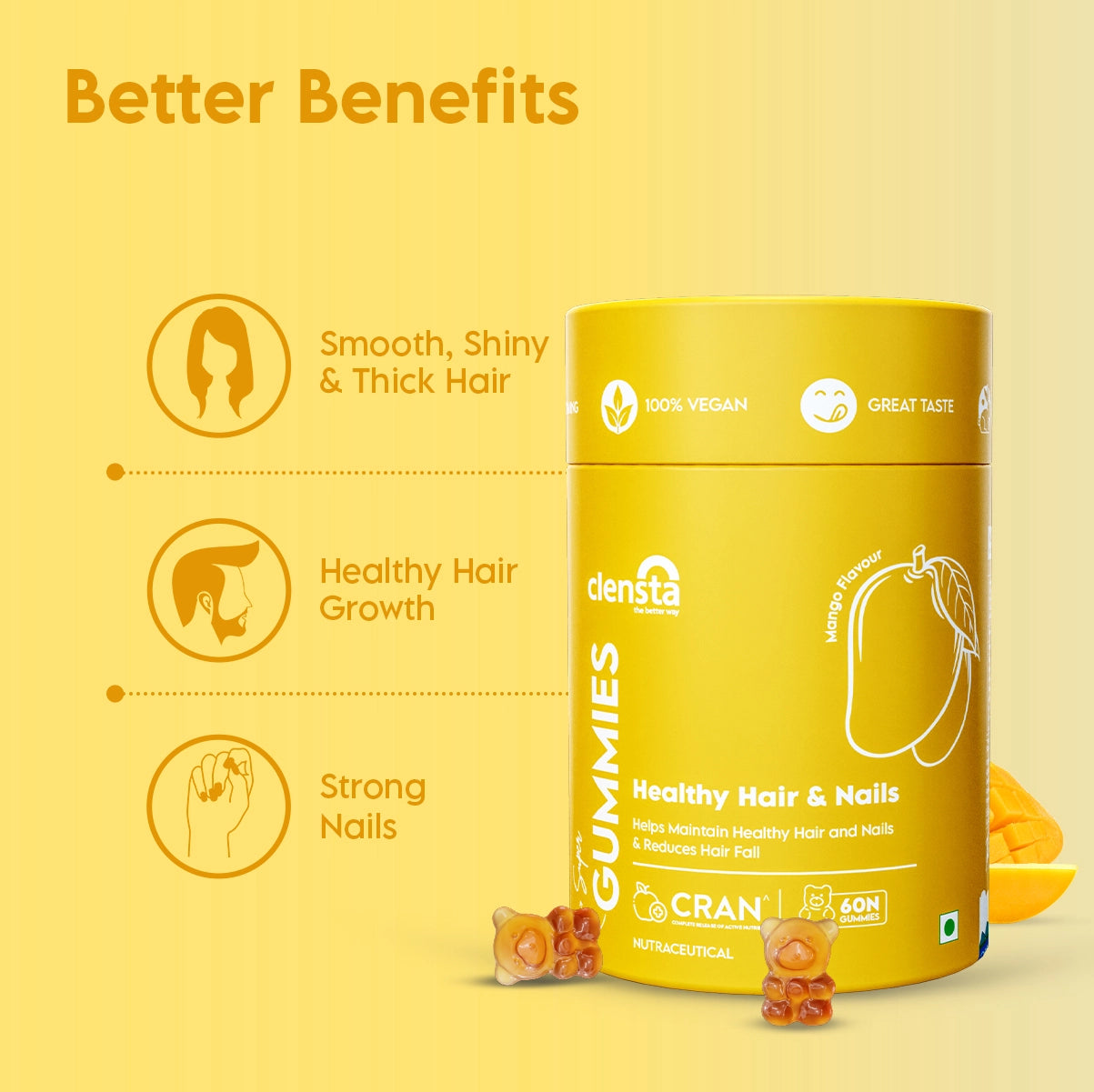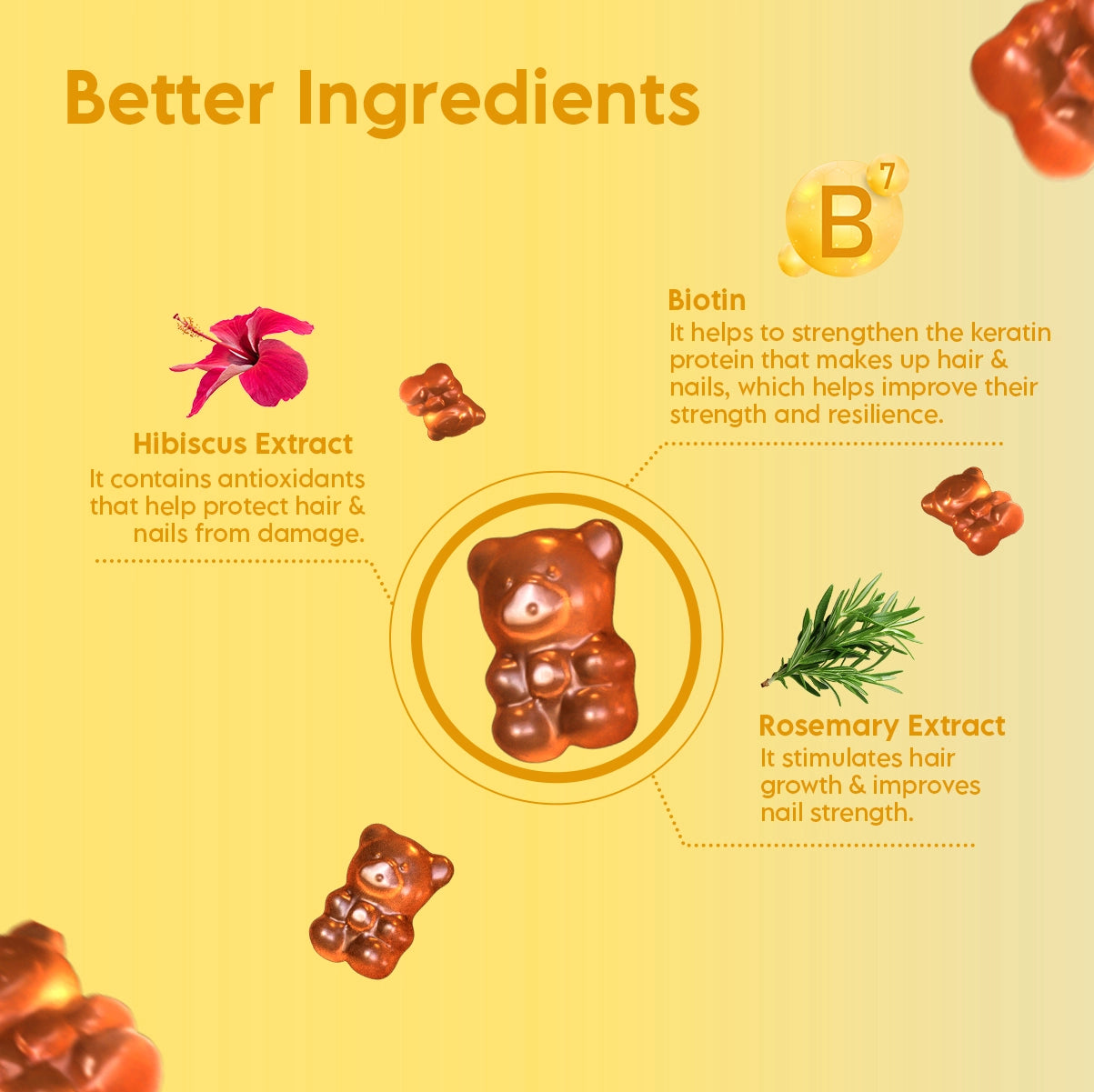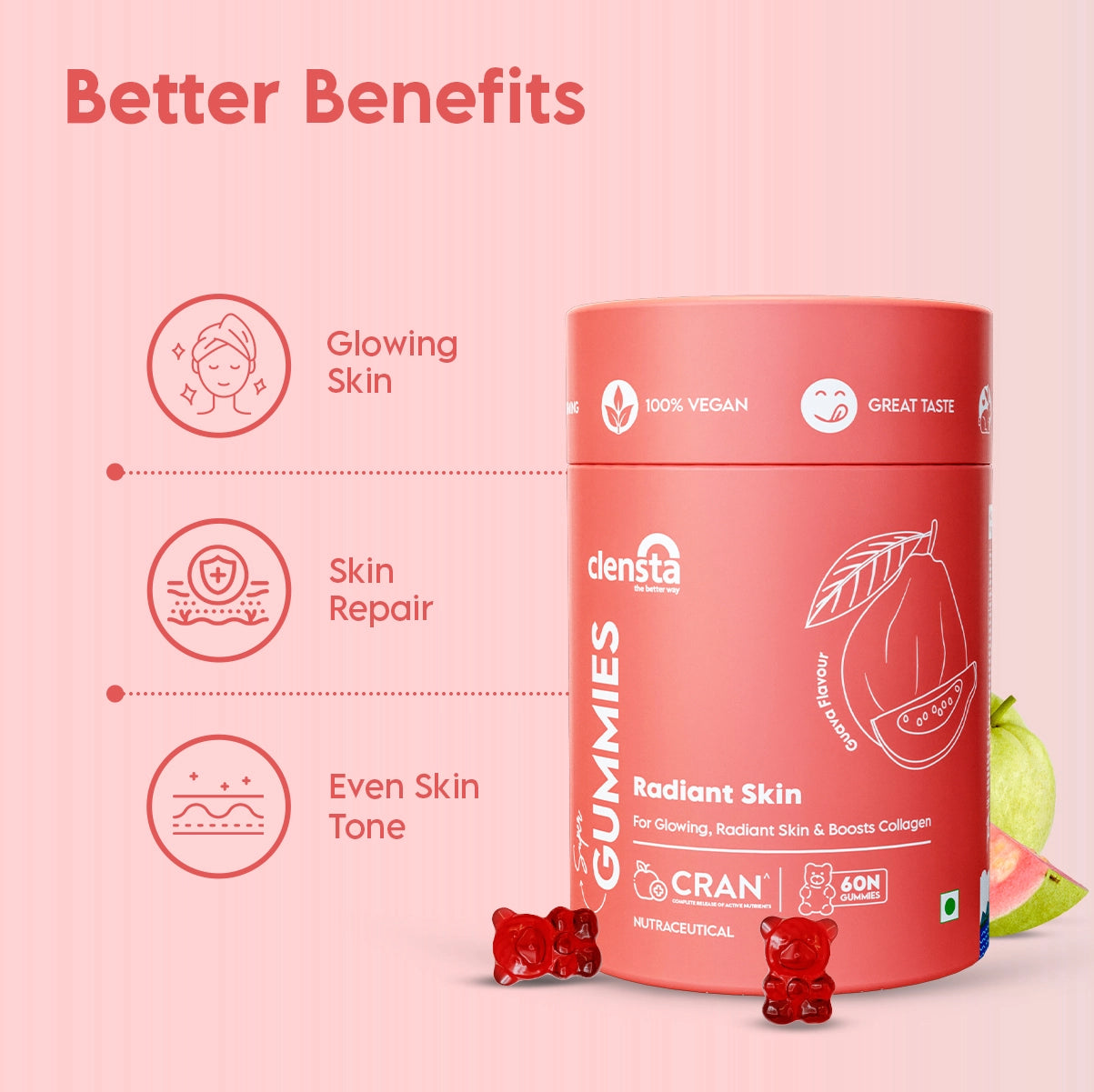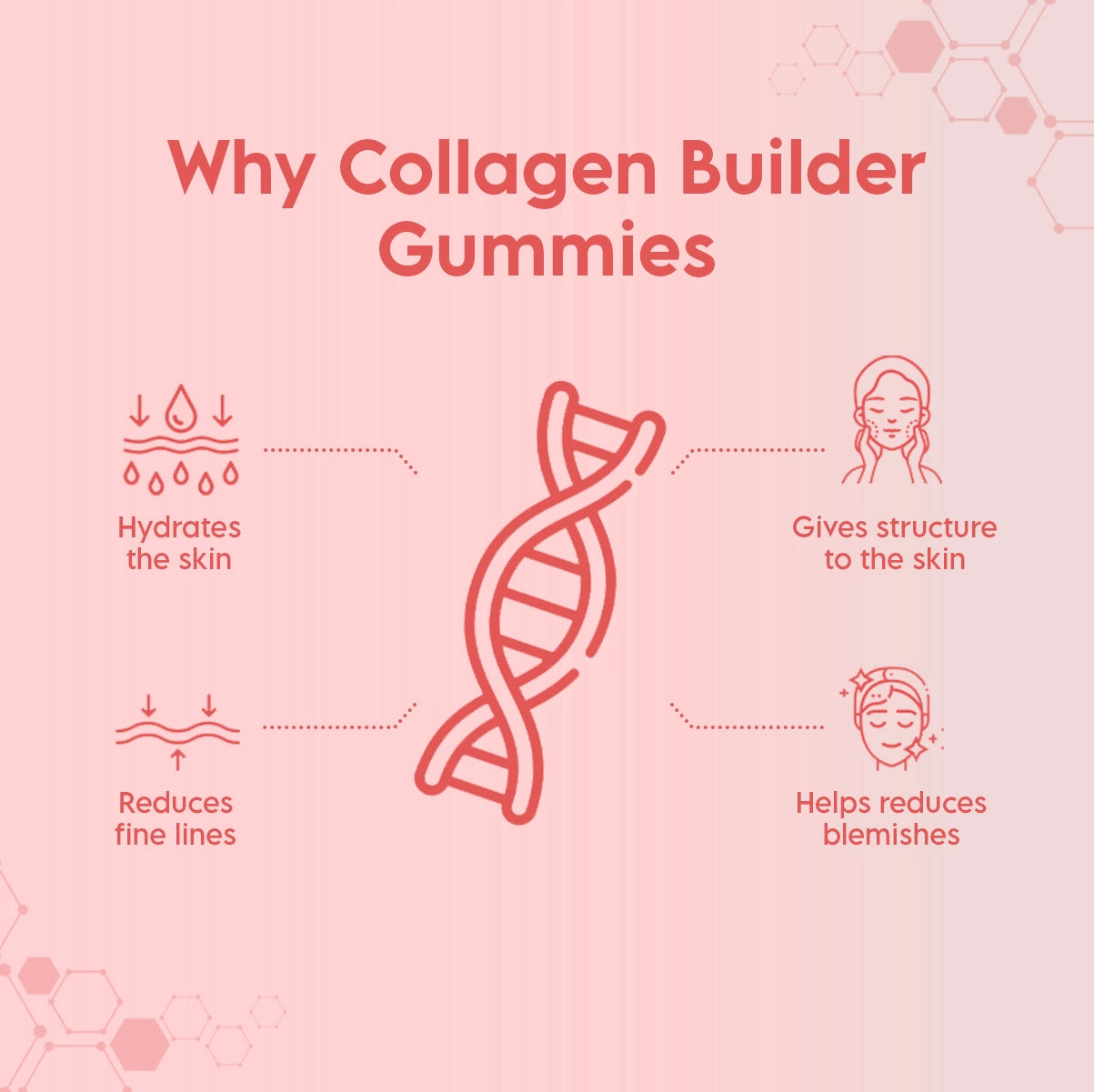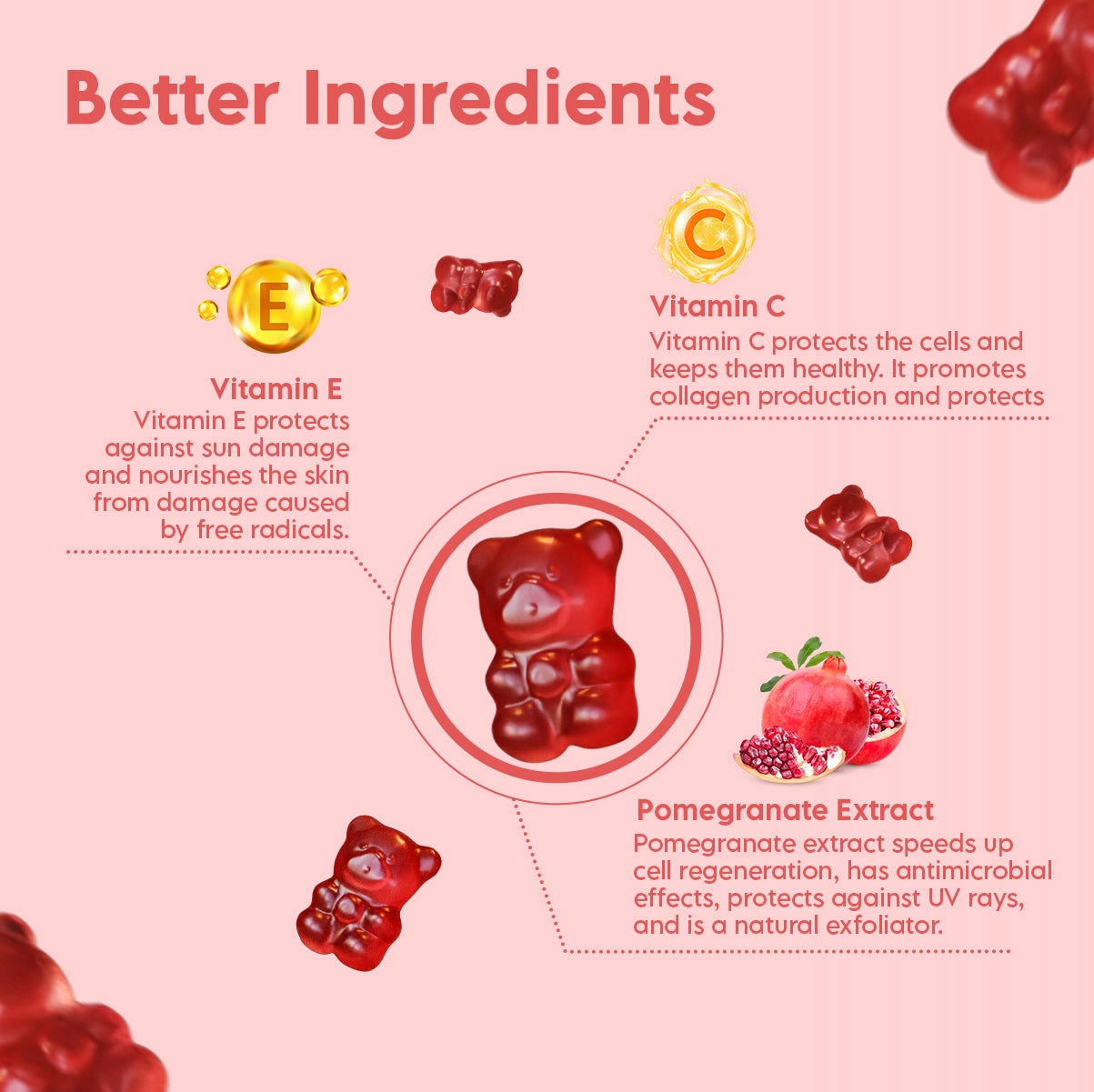 Radiant Yummy Gummy Combo
For Glowing, Supple, Radiant Skin & Reduces Hairfall and Boosts Growth of Hair and Nails
OFFERS
Get FREE Red AloeVera Multipurpose Gel on prepaid orders above ₹599
Get FREE Nourishing Hydra Gel on prepaid orders above ₹899
Get 20% OFF on orders above ₹999
Get 15% OFF on orders above ₹699
What will you get?
Radiant Skin Super Gummies

 

[

Size:

 ( 60 gummies )

]

Healthy Hair & Nails Super Gummies [Size: ( 60 gummies )]
Radiant Skin Super Gummies
Each 2 jellies contains Vitamin C (L-Ascorbic Acid) 40 mg, Aloe vera Ext.10 mg, Grape seed Ext. 10 mg, Seabuckthorn Ext 10 mg, Pomegranate Ext. 10 mg, Vitamin E(D-Alpha Tocopheryl Acetate) 9 mg, Vitamin B5(Calcium D-Pantothenate) 5 mg, Zinc sulphate 3 mg, Vitamin B6(Pyridoxine HCI) 2 mg, Vitamin A(Retinyl Acetate) 400 mcg, Vitamin B9(Folic acid) 50 mcg, Vitamin B7(D-Biotin) 30 mcg, Vitamin D2(Ergocalciferol) 10 mcg, Vitamin B12(Cyanocobalamin) 1 mcg
Healthy Hair & Nails Super Gummies
Each 5g (approx 2 jelly contains) Beta Sitosterol 10 mg, Biotin 30 mcg, Brahmi Leaf Ext 5 mcg, Hibiscus Flower Ext 5 mg, Rosemary Leaves Ext 5 mg, Aloe vera Ext 5 mg, Turmeric (Curcuma longa) Ext 5 mg, Vitamin B7 (D-Biotin) 30 mcg
Vitamin C
Vitamin C protects the cells and keeps them healthy. It promotes collagen production and protects against sun damage. It hydrates and brightens the skin.
Vitamin E
Vitamin E protects against sun damage and nourishes and protects the skin from damage caused by free radicals.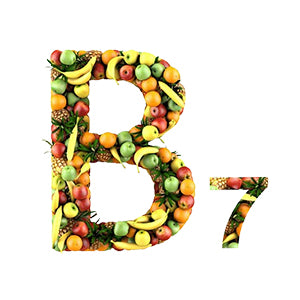 Biotin
Biotin improves hair health, skin hydration, smoothness, and appearance. It strengthens fingernails to help them grow faster.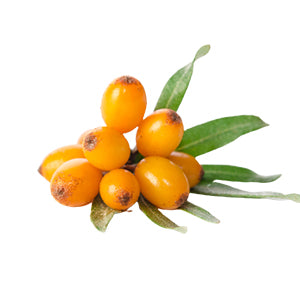 Sea buckthorn Extract
Sea buckthorn Extract is a popular alternative remedy for a variety of ailments. It is rich in many nutrients and may improve the health of your skin, immune system, liver, and heart. It may also help protect against diabetes and even certain types of cancer.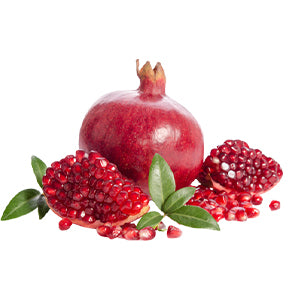 Pomegranate Extract
Pomegranate extract speeds up cell regeneration, has antimicrobial effects, protects against UV rays, and is a natural exfoliator.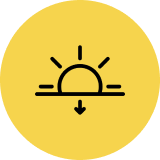 Dull Skin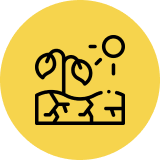 Dry Skin
Dull Hair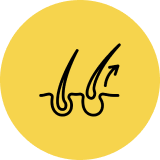 Hair Loss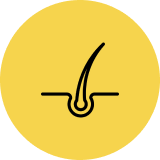 Hair Thinning
Dehydrated Skin

Brittle Nails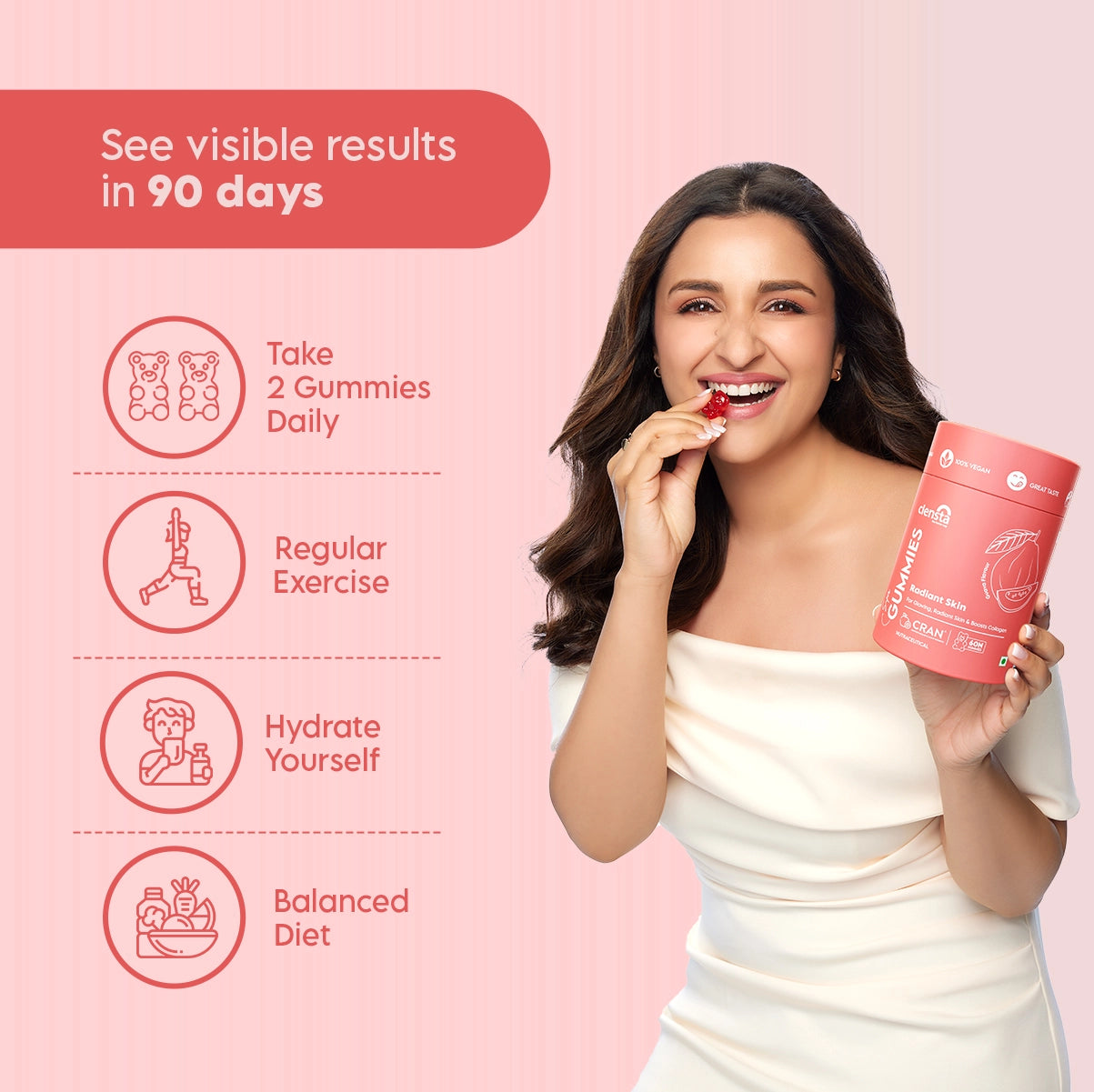 1

"Take two gummies (one serving) daily or as directed by your healthcare professional.
Disclaimer: Consult a doctor if you're lactating, pregnant or taking any medications. Not to exceed the stated recommended daily usage. This product is not intended to diagnose, treat, cure, or prevent any disease(s).
Very good quality.
Easy to use. Quality is superb. Flavor is nice and tasty. Value for money. Works very well and very effective product. It provides proper nutrients to our skin for glowing.
Tasty
ordered this for my mom, she found it tasty and easily chewable. Convenient way of including vit c in daily intake.
Good one
Good very Tastey and smoothly melts in mouth , got exactly 60 gummies as described on pack , effective Ingredients
totally worth it. Must try
Very sweet 🎂
It is very nice prodact and good quilty and s skin gum in good.and happy my family.happy