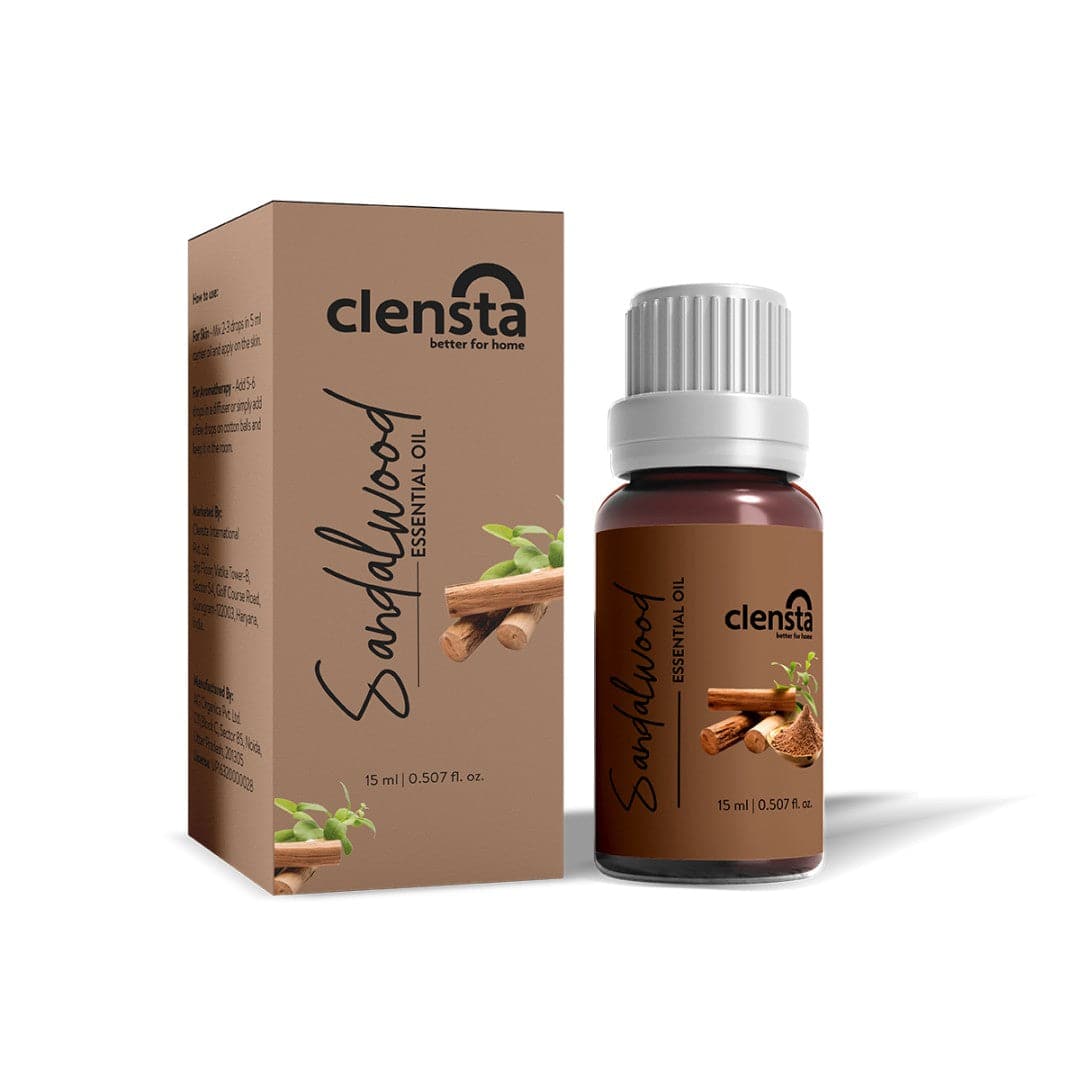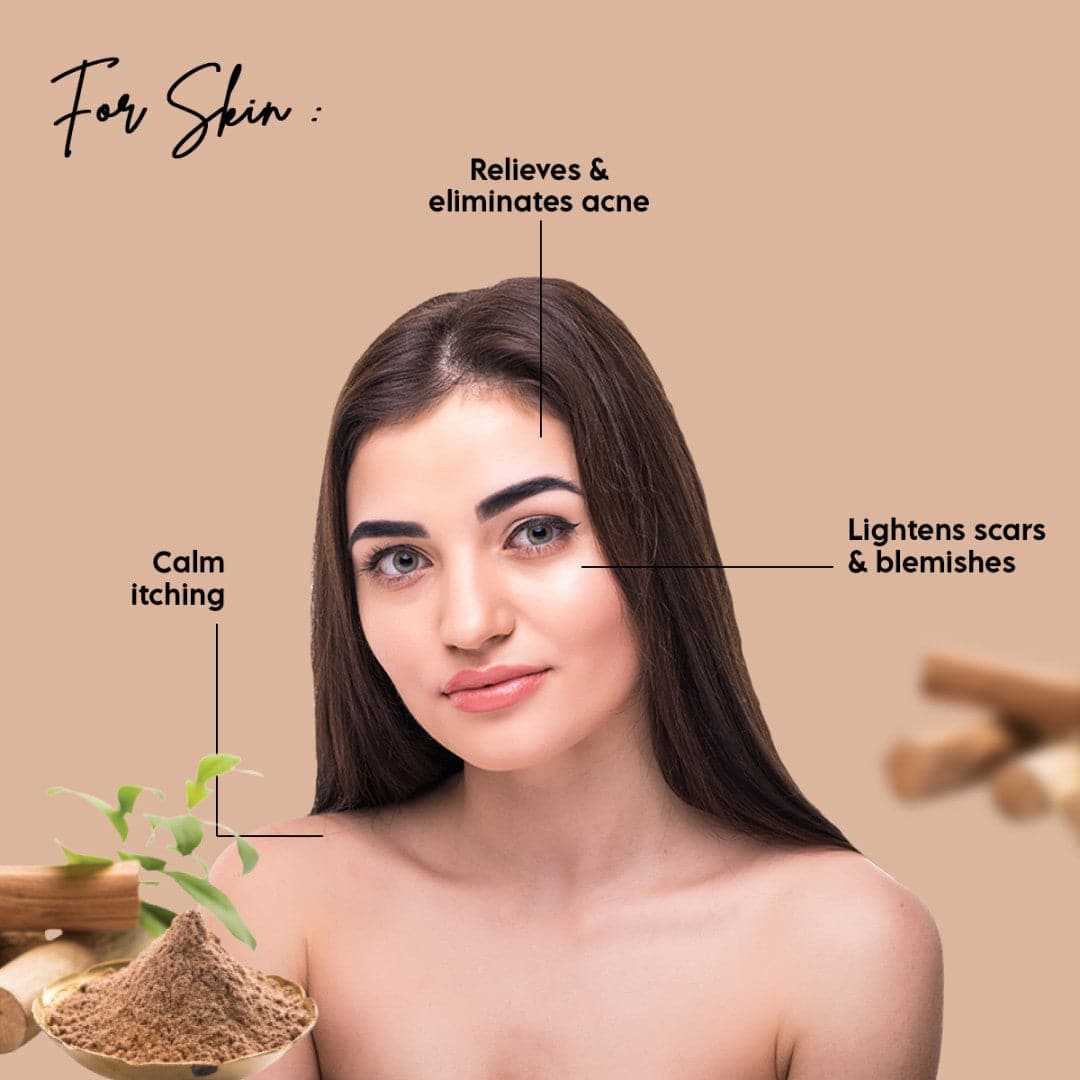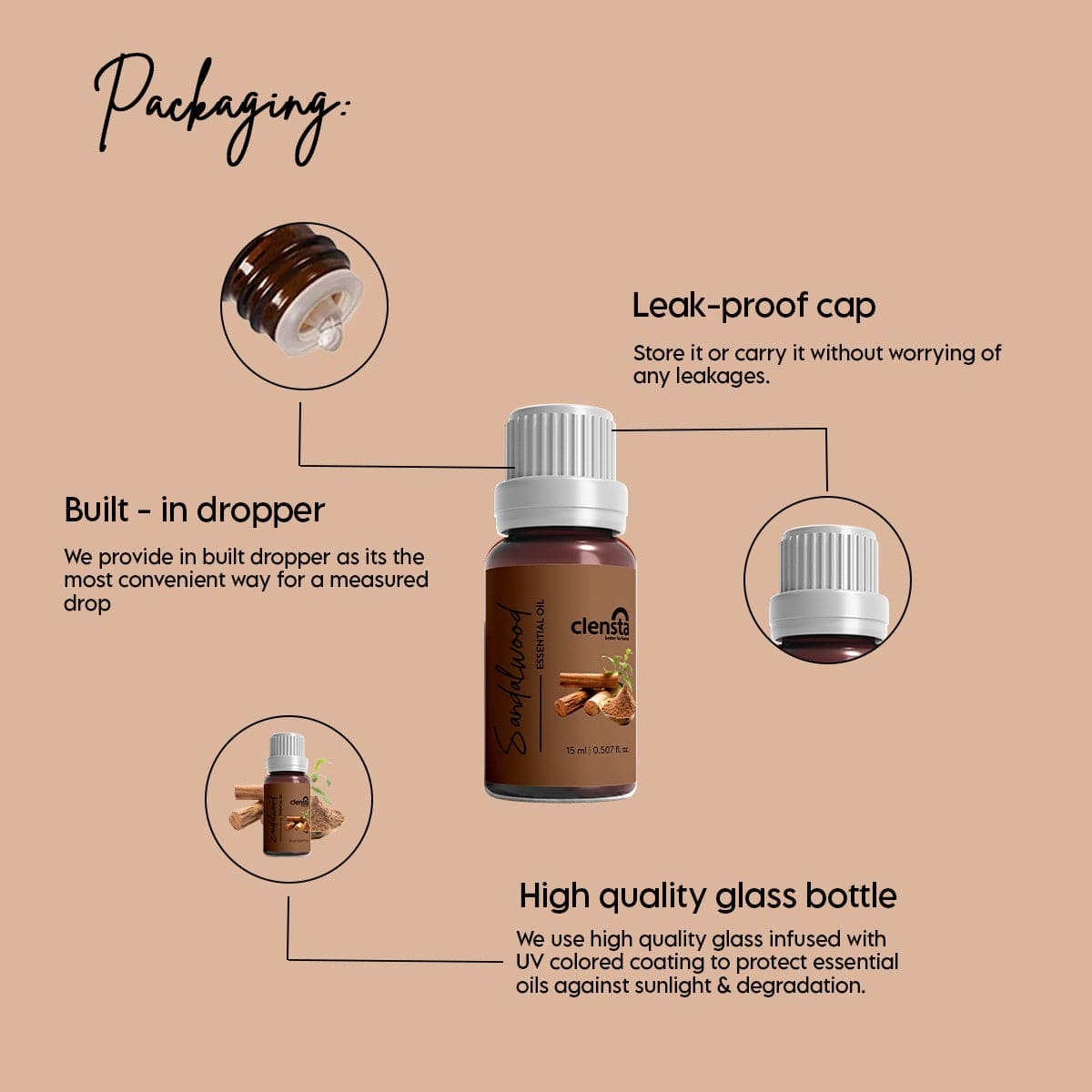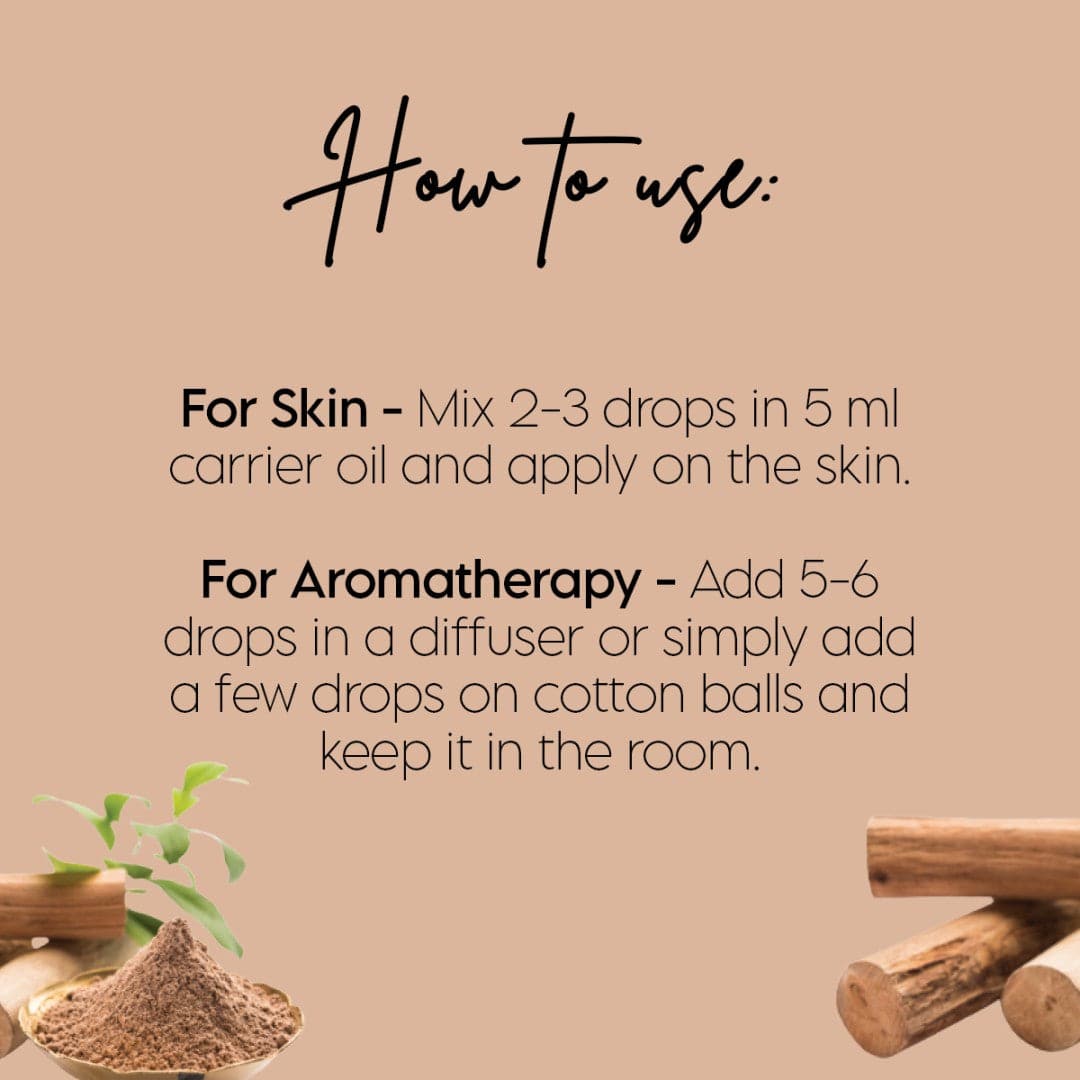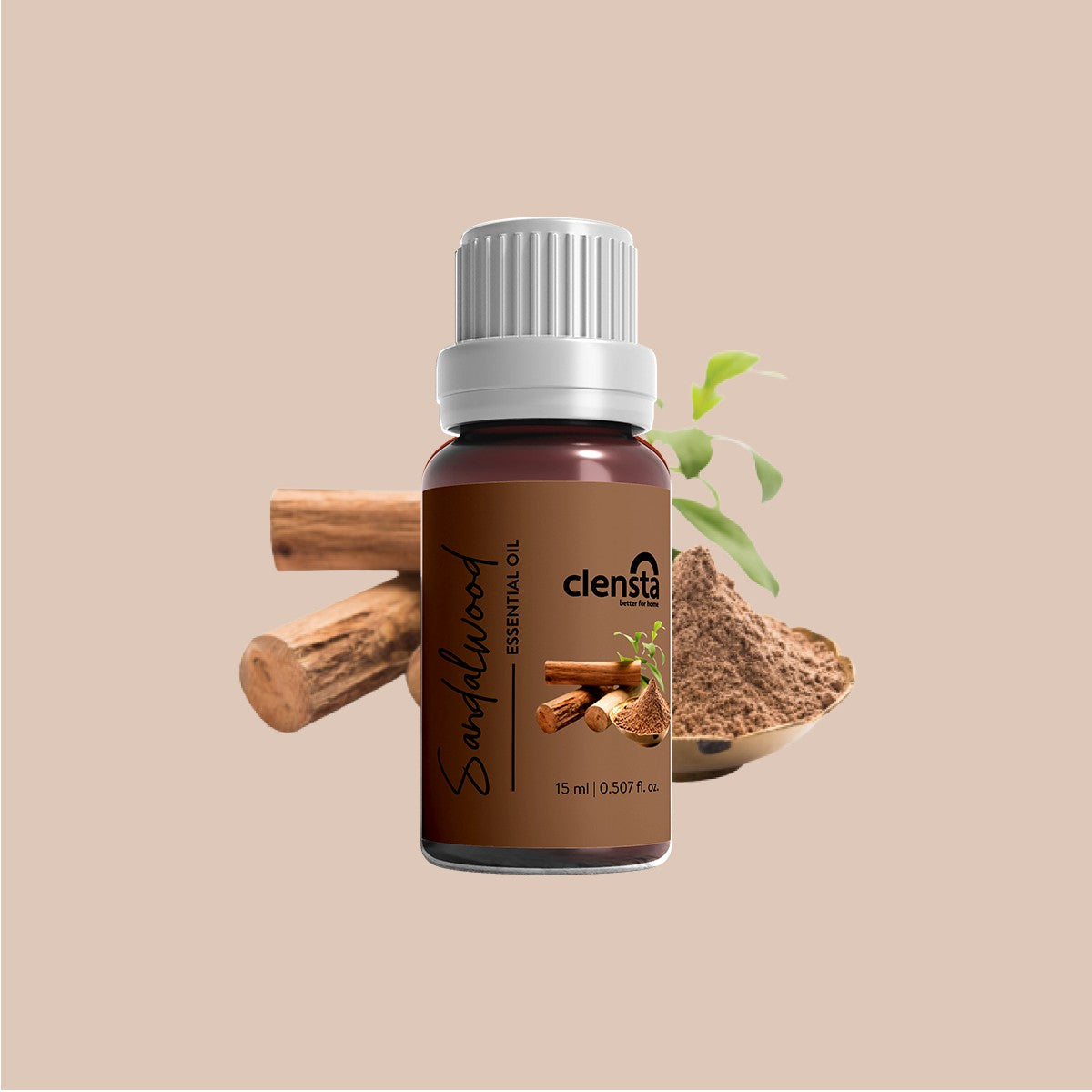 Sandalwood Essential Oil
Blissful, Soothing, Mesmerising Aroma
OFFERS
Get FREE Red AloeVera Multipurpose Gel on prepaid orders above ₹599
Get FREE Nourishing Hydra Gel on prepaid orders above ₹899
Get 20% OFF on orders above ₹999
Get 15% OFF on orders above ₹699
Each essential oil is made with handpicked natural ingredients that are pure, natural, and steam distilled to give you the maximum benefits. We do not add any chemicals to enhance the aroma, and each essential oil is of therapeutic grade. This top-grade sandalwood essential oil promotes lustrous hair and treats dandruff and split ends. It helps soothe your scalp and rejuvenate it. This oil helps nourish the skin and improve its elasticity and skin tone. Essential Oils go a long way to comfort you and enhance long-term care. It can be used after strenuous activities like gardening, jogging, and trekking and as an additive during your spa sessions, meditation, yoga, and even steam. This concentrated 100% pure essential oil should not be ingested or consumed. Do not apply it directly to your skin. Always dilute it in a carrier oil and keep it away from direct flame.
100% Natural Sandalwood Essential Oil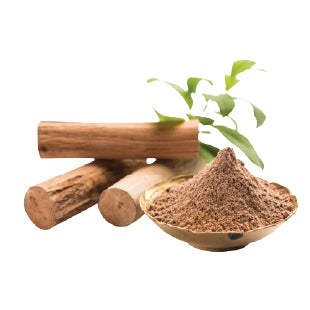 Sandalwood Oil
Sandalwood oil helps nourish the skin, improve the elasticity of skin cells, even out skin tone. Because of these qualities, it can be beneficial in reducing the appearance of scars.

Personal Care

Aromatherapy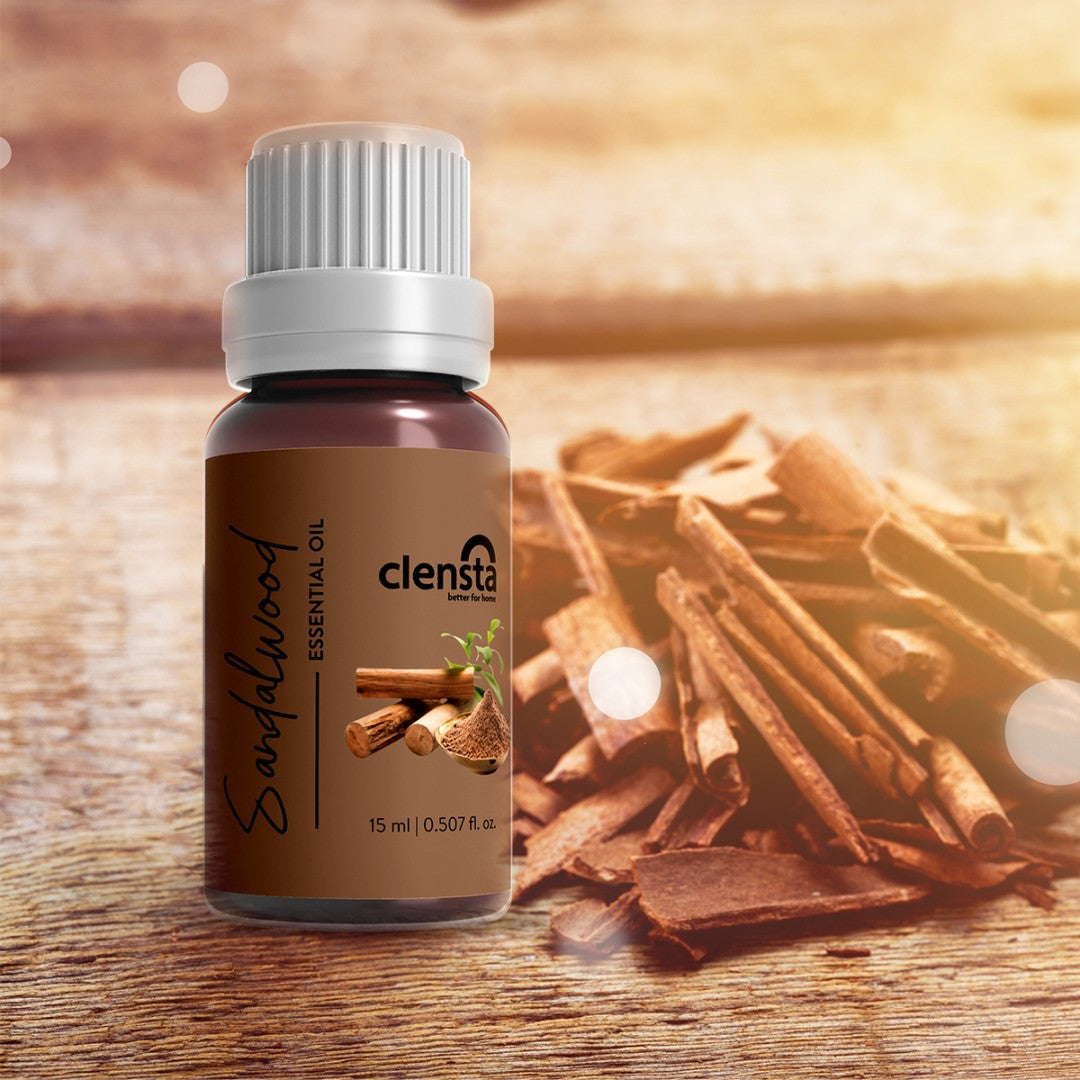 1

For Skin - Mix 2-3 drops in 5 ml carrier oil and apply on the skin.

2

For Hair - Mix 5-6 drops in 10-15ml of carrier oil and massage the scalp gently.

3

For Aromatherapy - Add 5-6 drops in a diffuser on simply add a few drops on cotton balls and keep it in the room.
It's amazing
Old tree sandalwood essential oil are so amazing. It's very effective for dry skin and frequently used as a skin care product. I love this oil fragrance, it's little strong smell but i like it.
After 2.5 month review
Received same product as mentioned in listing. I am happy to use this product and will definitely buy it again.
Fine quality
It has the true base qualities of fragrance.
The aroma is excellent and works beautifully on the skin.
It is one of the best essential oils I have used so far. I could use it on my face and hair and I usually mixed it with some aloe vera gel. Not only did I wake up to healthy glowing skin but also had a very good night's sleep. The scent lingers and brings a good vibe to the environment. Hands down one of the best essential oils I have used. I also love the fact that it is an entirely plant based product.
Excellent product.. Long lasting aroma
Absolutely amazing smell and excellent quality. Im also using it in my creams and body oils