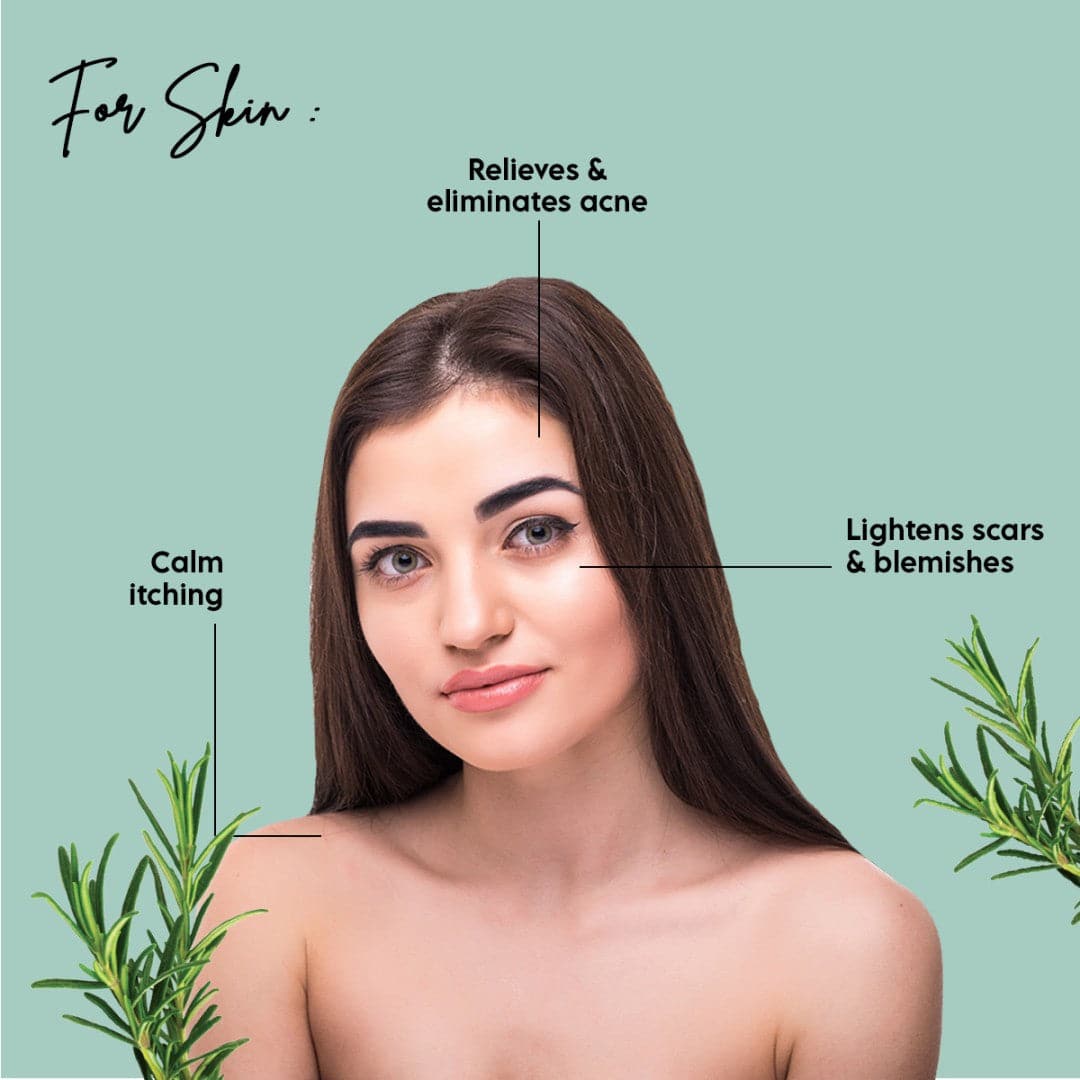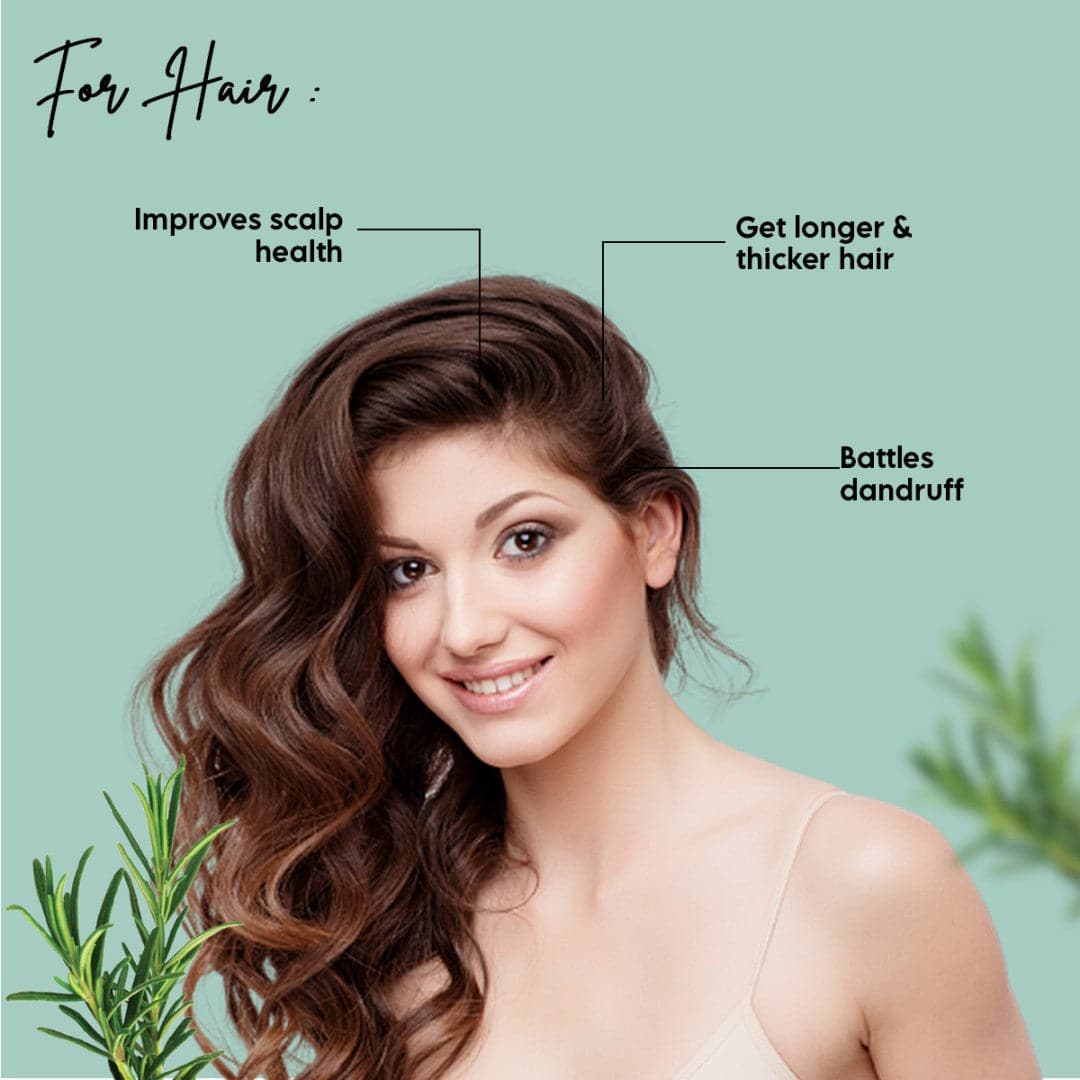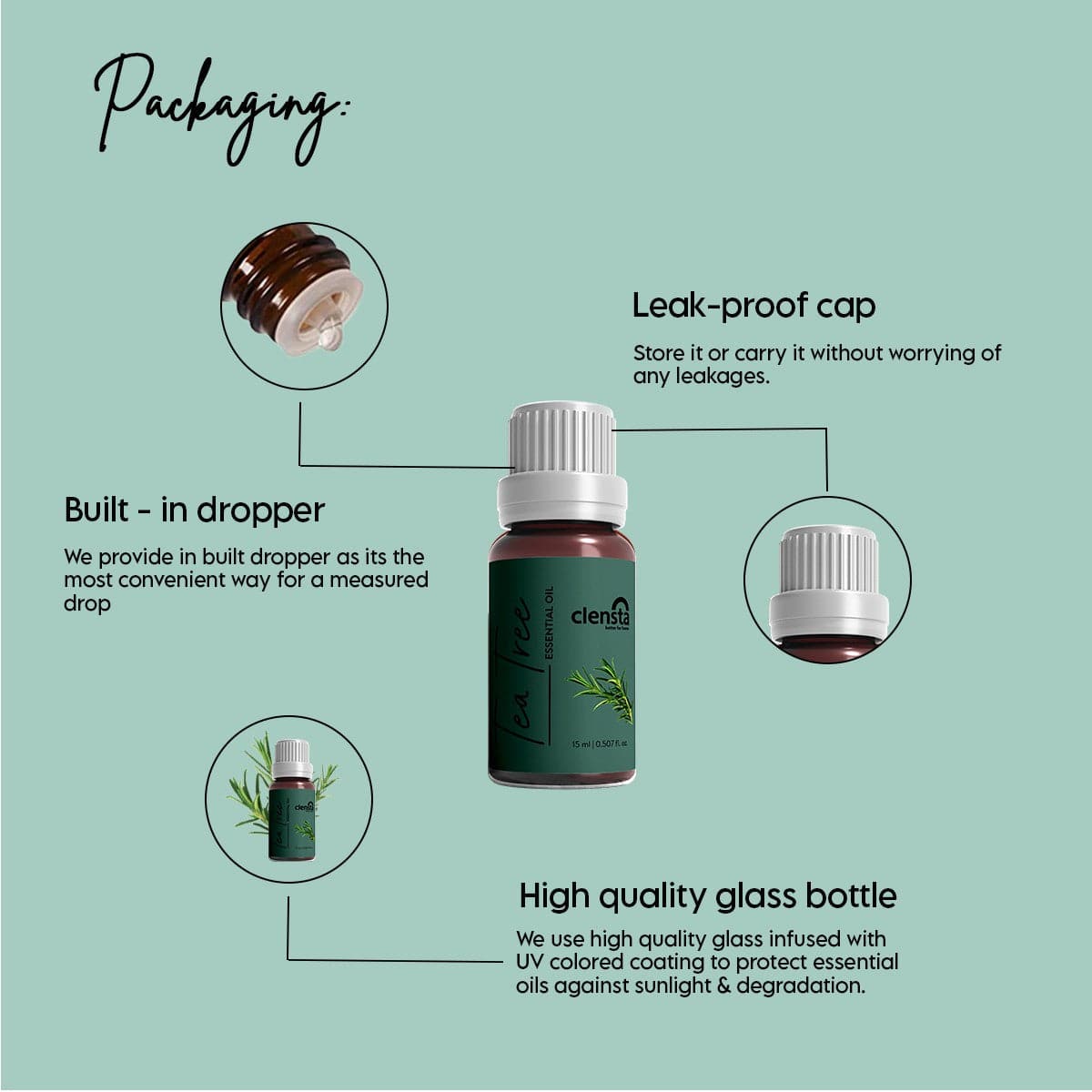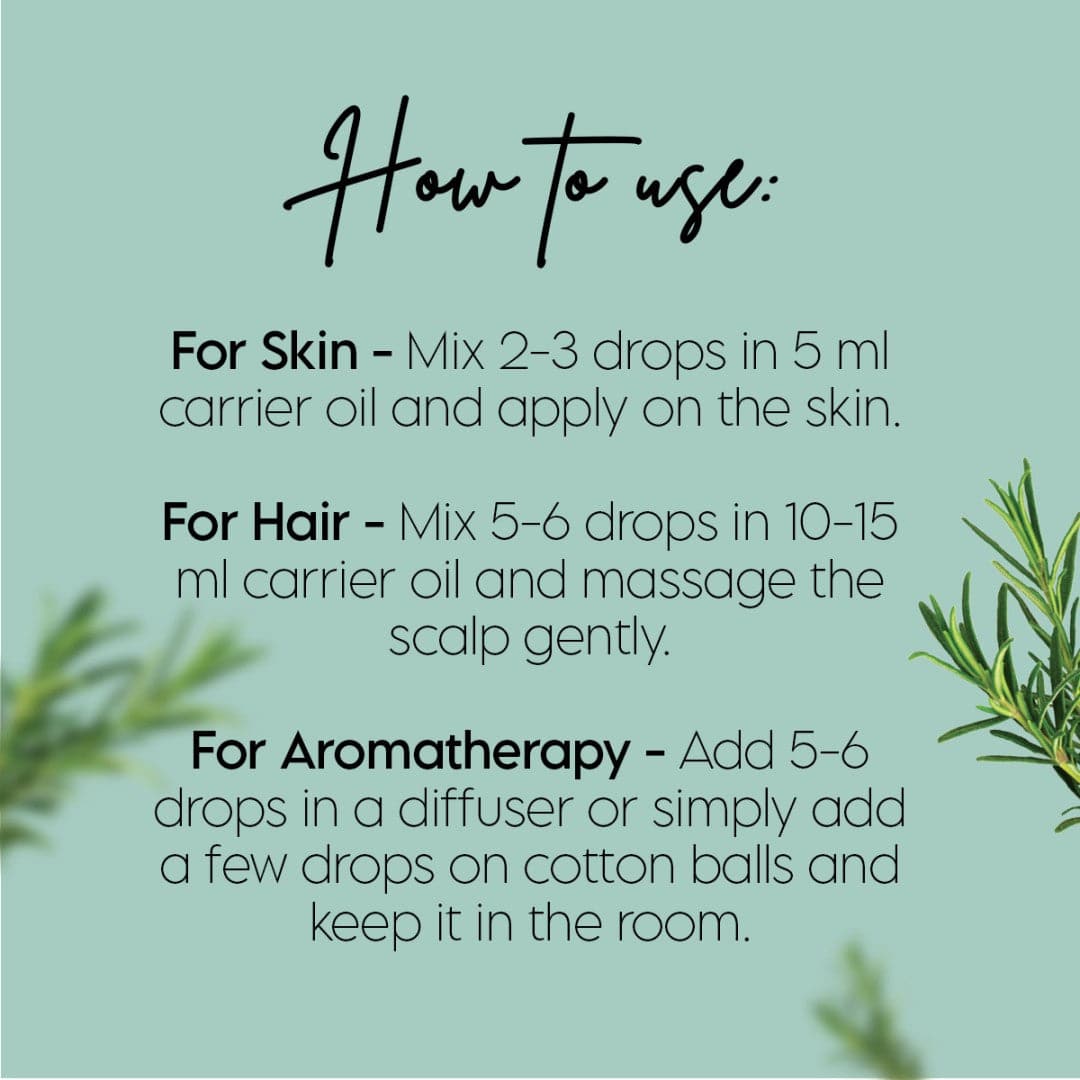 Tea Tree Essential Oil
Natural Deodoriser for Relief
OFFERS
Get Flat 20% off on orders above ₹599
Get Flat 30% off on orders above ₹799
Each essential oil is made with handpicked natural ingredients that are pure, natural, and steam distilled to give you the maximum benefits. We do not add any chemicals to enhance the aroma, and each essential oil is of therapeutic grade. This top-grade tea tree essential oil has multiple benefits and can be easily used for your hair and skin. It helps balance oil, control pimples and dandruff, add freshness, protect skin and the scalp, and controls bad odour. You can add it to your daily bath and add it to your moisturiser for your skin. Essential Oils go a long way to comfort you and enhance long-term care. It can be used after strenuous activities like gardening, jogging, and trekking and as an additive during your spa sessions, meditation, yoga, and even steam. This concentrated 100% pure essential oil should not be ingested or consumed.
100% Natural Tea Tree Essential Oil
Tea Tree Oil
Tea tree oil, also known as melaleuca oil, is an essential oil that comes from steaming the leaves of the Australian tea tree. When used topically, tea tree oil is believed to be antibacterial. Tea tree oil is commonly used to treat acne, athlete's foot, lice, nail fungus and insect bites.

Relieve Stress

Personal Care

Aromatherapy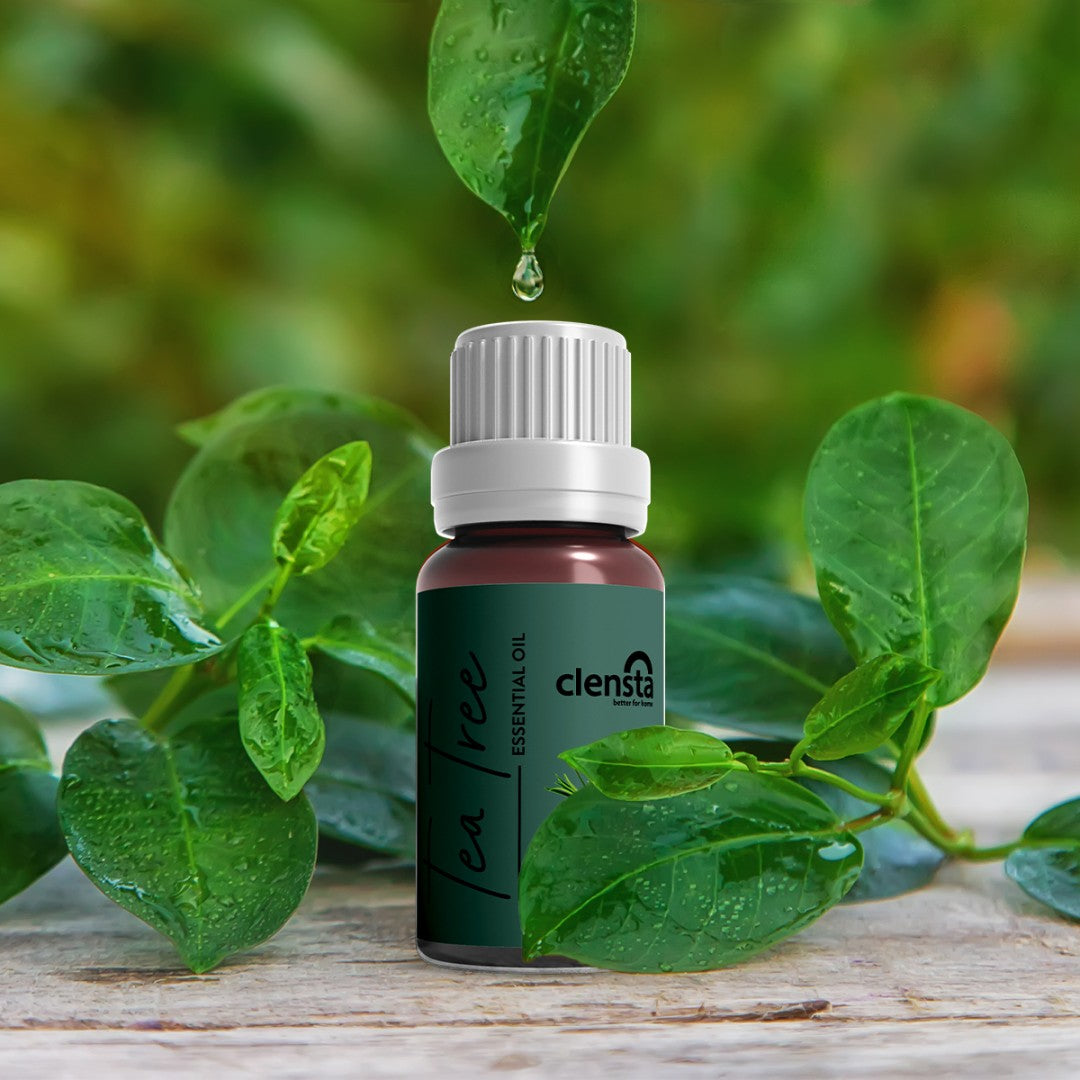 1

For Skin - Mix 2-3 drops in 5 ml carrier oil and apply on the skin.

2

For Hair - Mix 5-6 drops in 10-15ml carrier oil and massage the scalp gently.

3

For Aromatherapy - Add 5-6 drops in a diffuser on simply add a few drops on cotton balls and keep it in the room.
Amazing essential oil Very useful for acne prone skin
Amazing essential oil Very useful for acne prone skin
Excellent all round
All good, comes with eye dropper, good for skin issues
Amazing product must buy.
Have started using this product in multiple ways and I would say I am pretty impressed. Putting few drops in water during bath and it worked really well for my arm back side spots. Using it in a diffuser and the rooms smells nice. Have also tried putting directly on skin and it helped within few days of use.
Really Nice
The tea tree oil is really good and the quality is also nice. It's really good for skin care. The results are satisfactory too.
Review of tea tree oil
Australian Tea Tree Oil is my personal favourite.This heady, spicy aroma will boost your immune system.it also reduces hairfall to a great extent . Tea tree oil also helps in reducing acne.