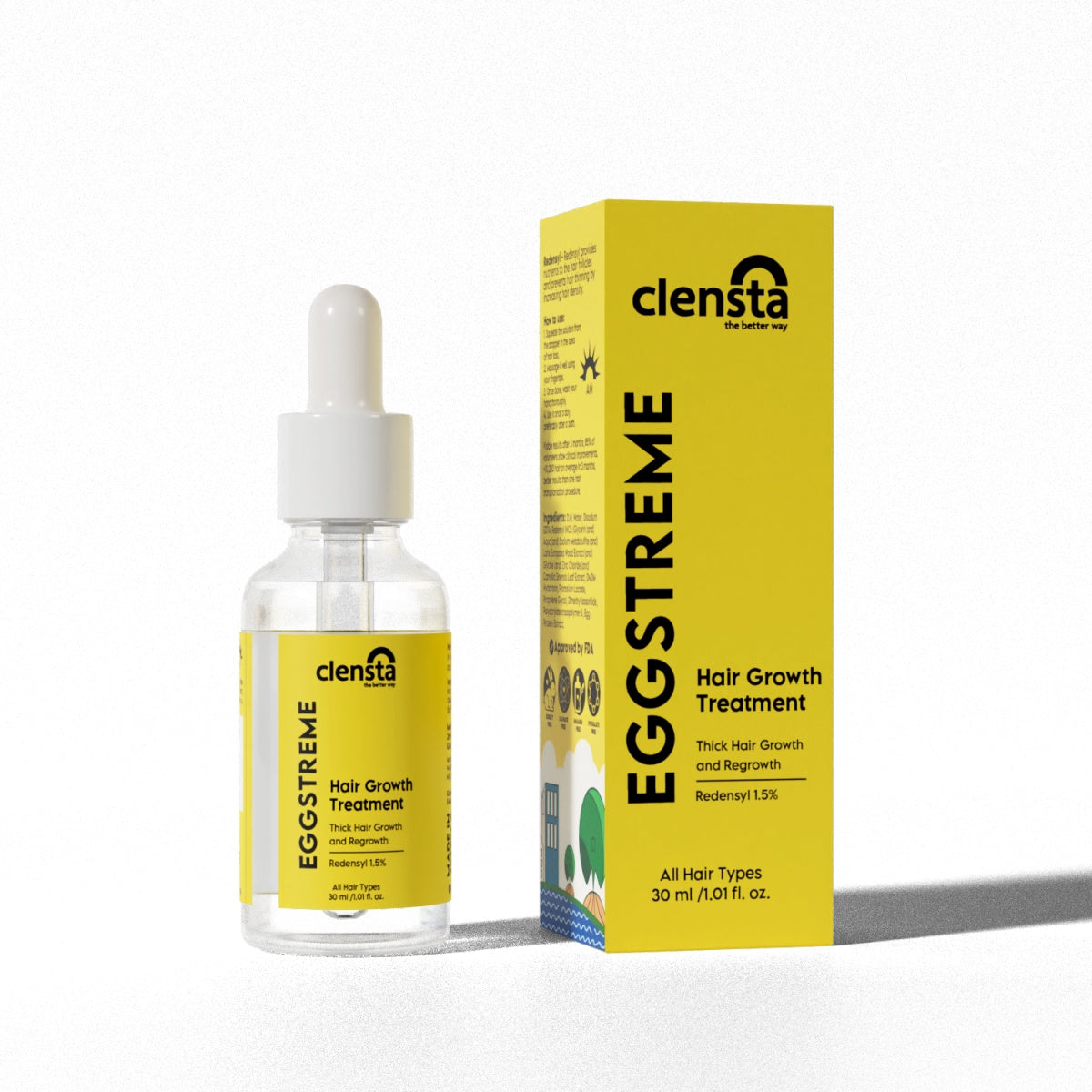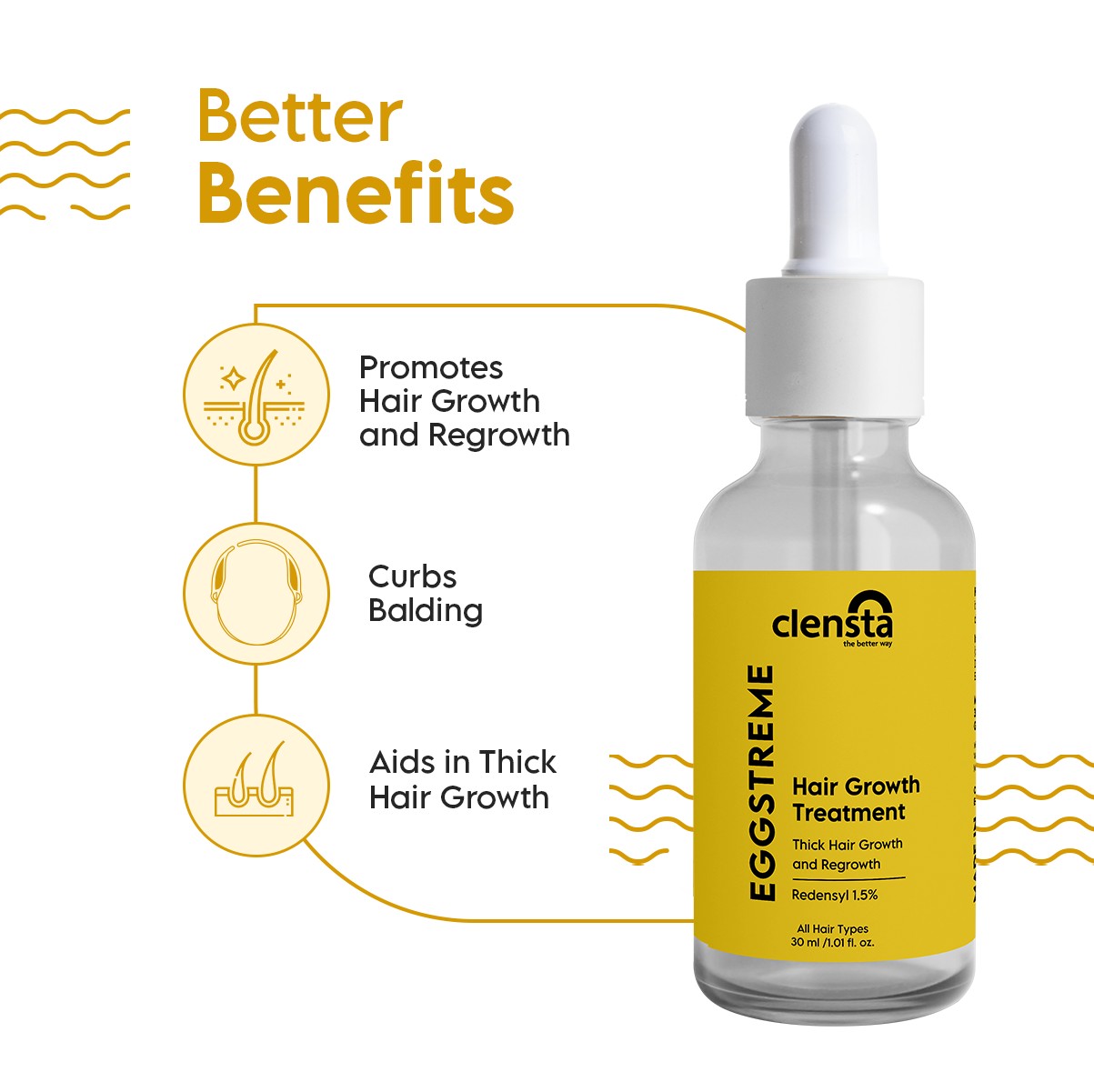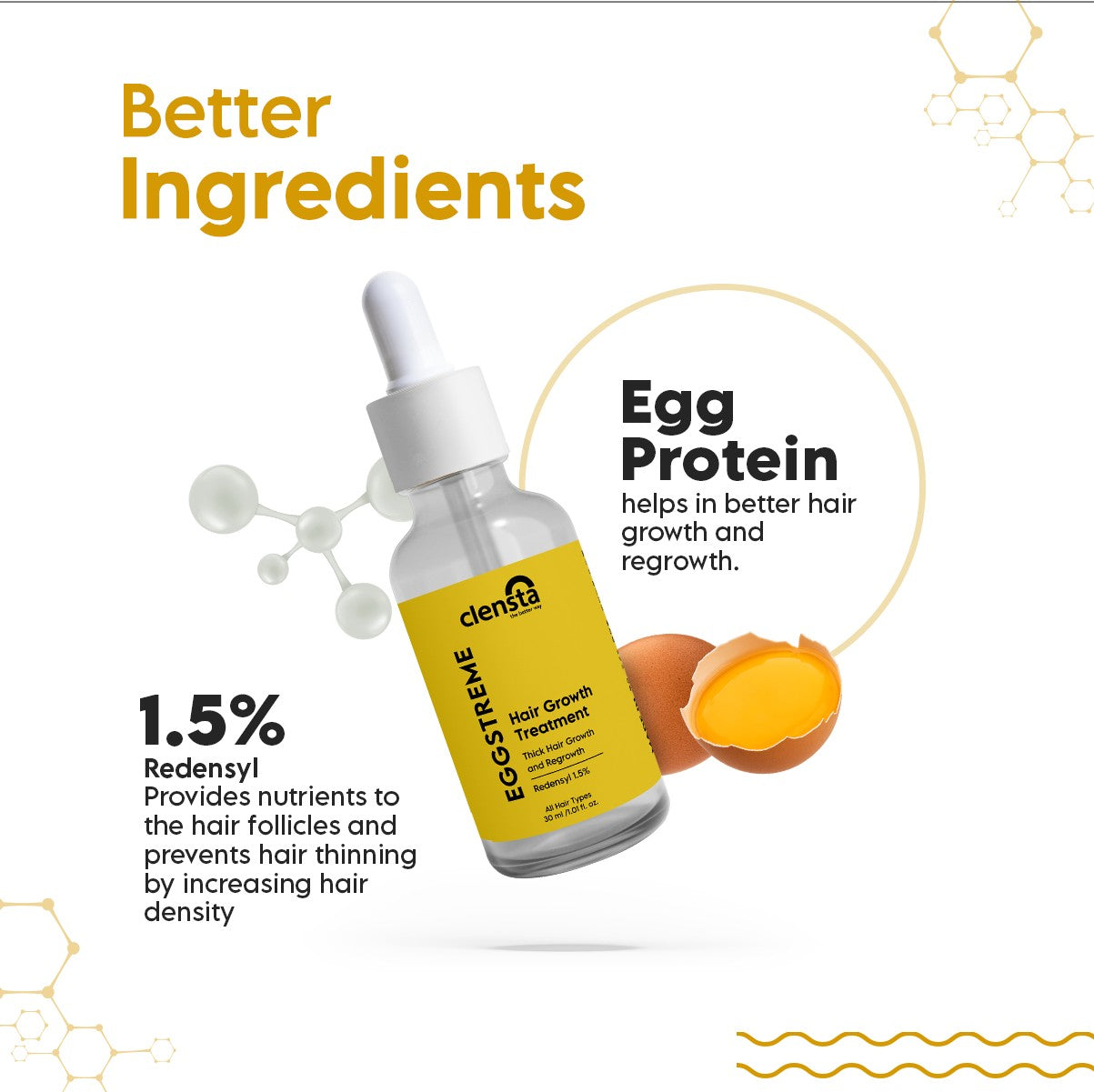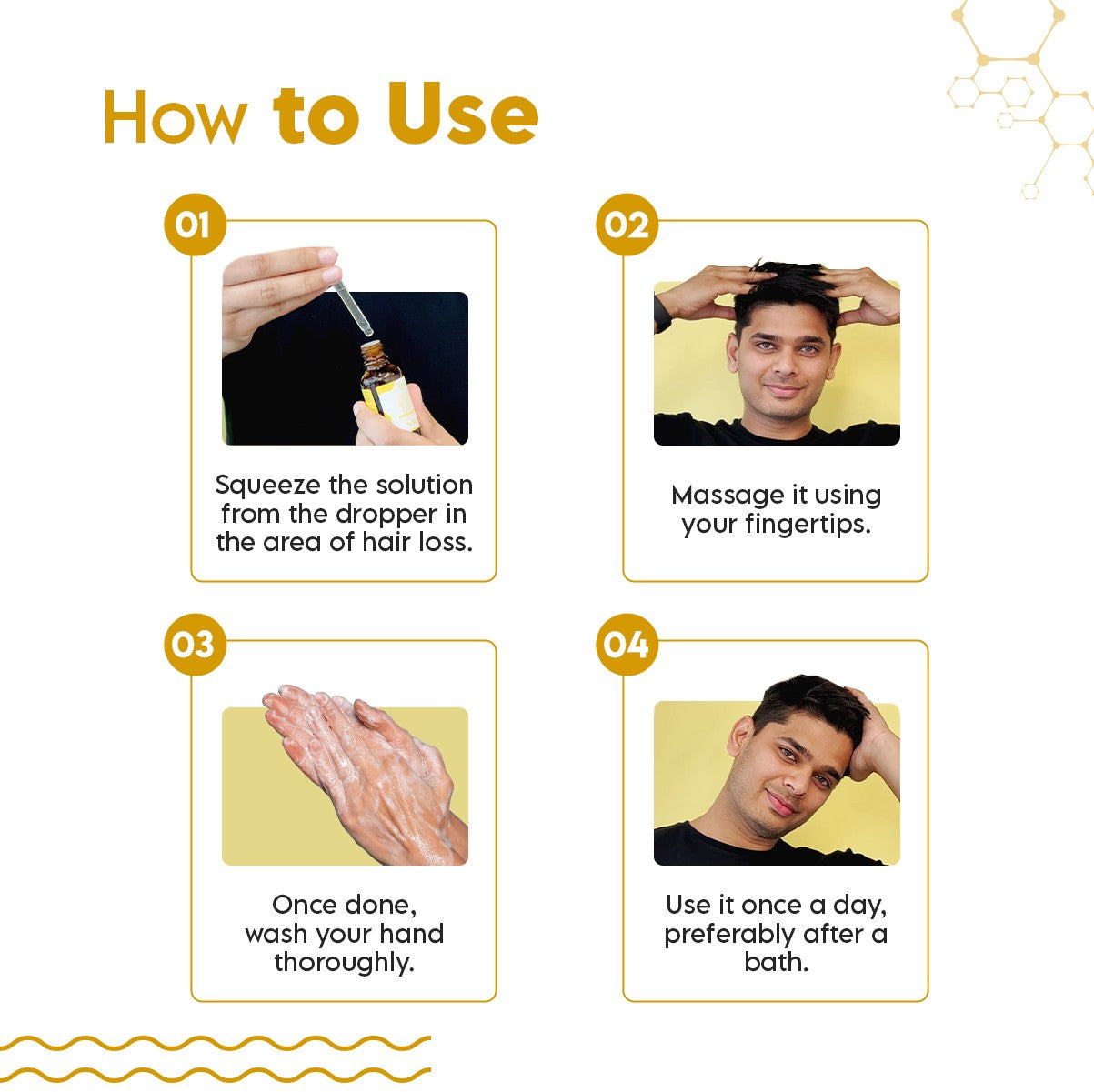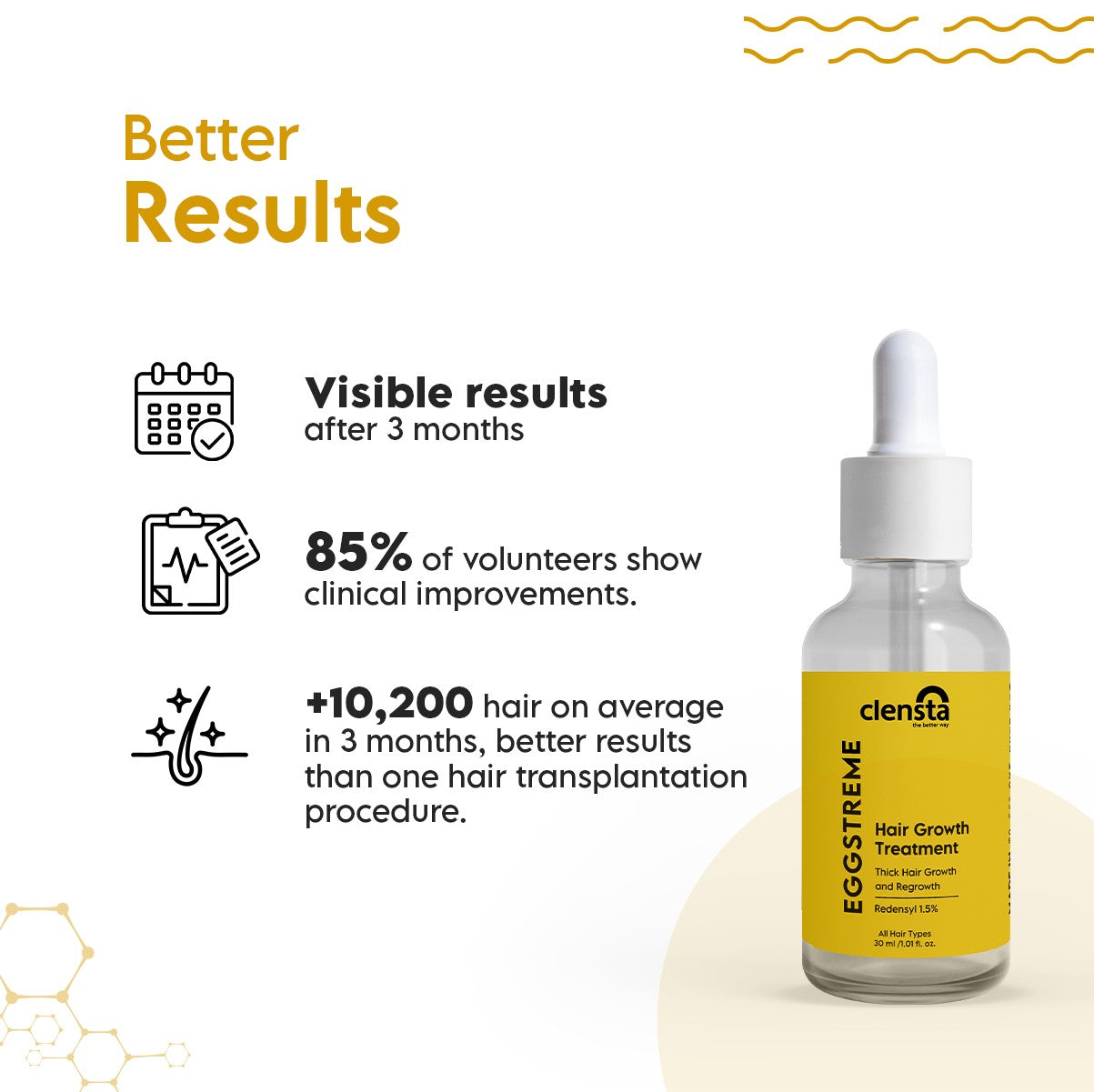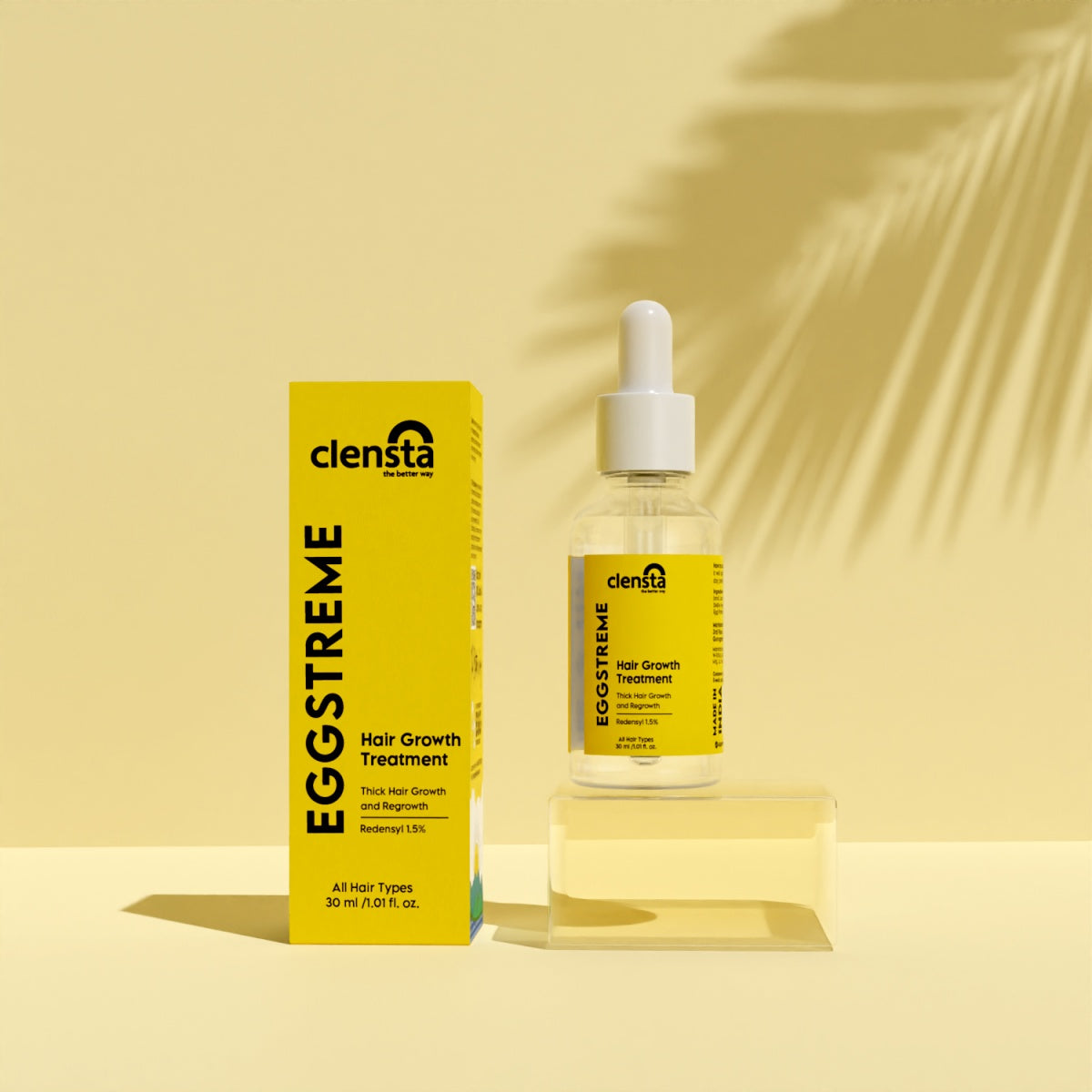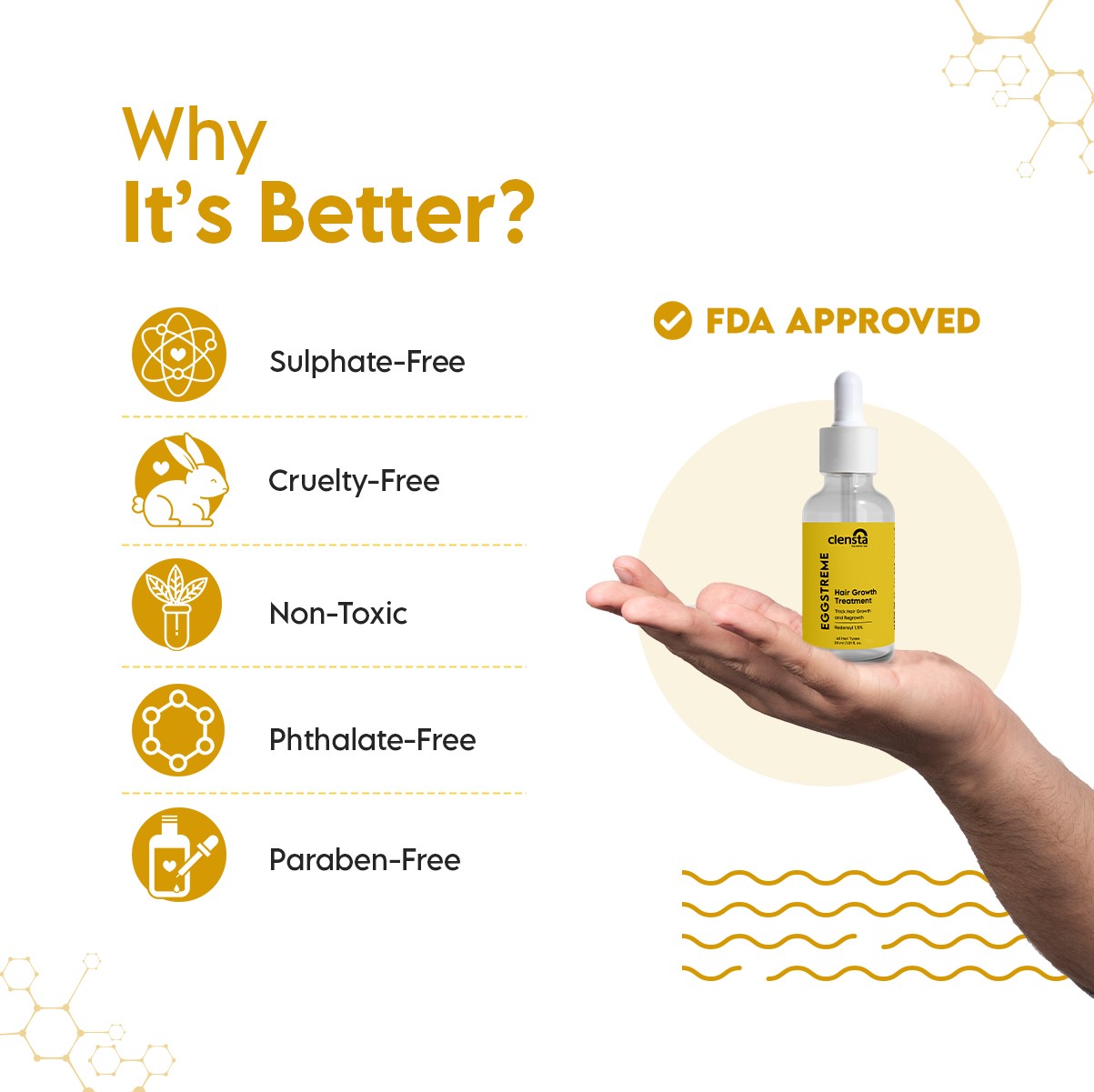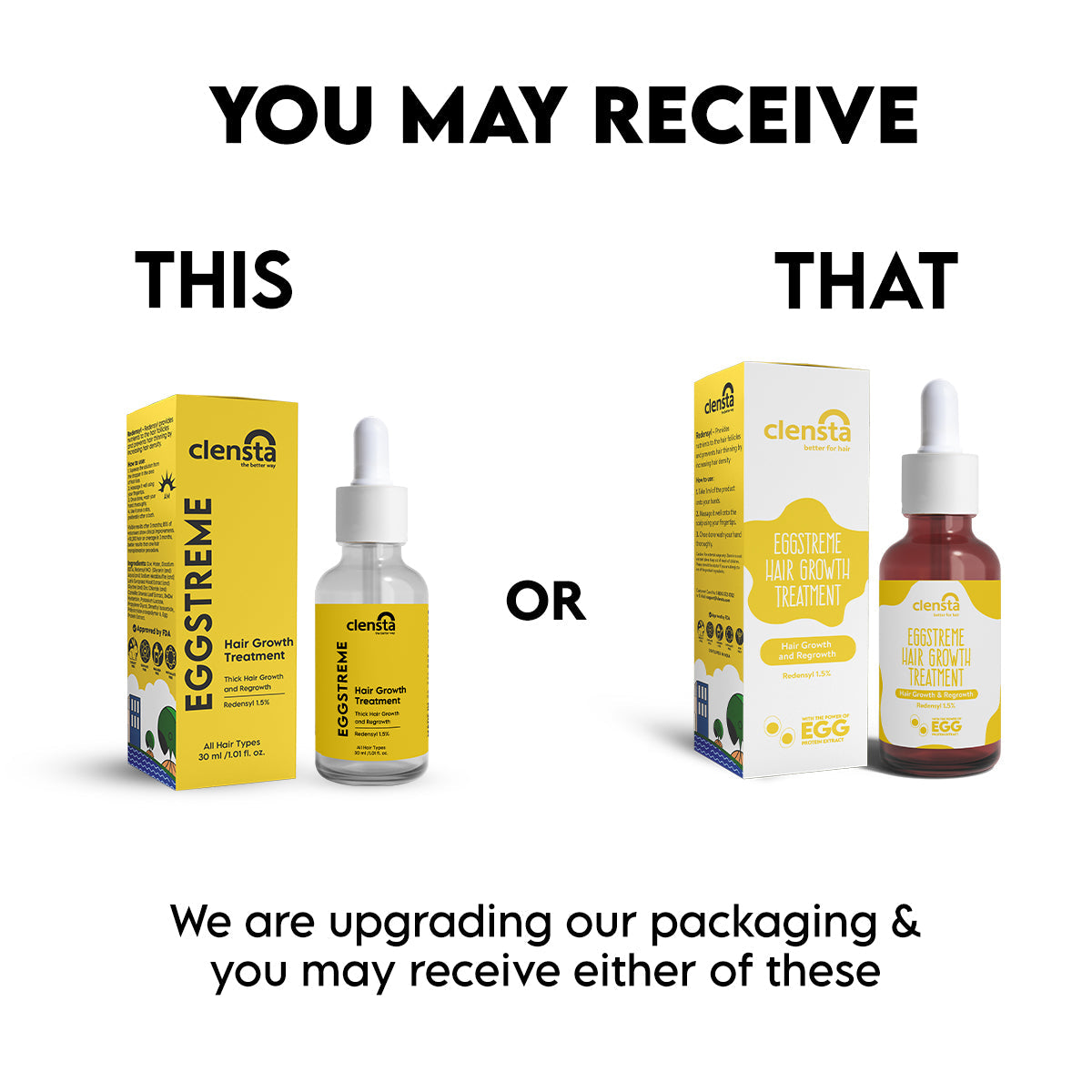 Eggstreme Hair Growth Treatment Plan
Hair Growth and Regrowth
OFFERS
Get FREE Red AloeVera Multipurpose Gel on prepaid orders above ₹599
Get FREE Nourishing Hydra Gel on prepaid orders above ₹899
Get 20% OFF on orders above ₹999
Get 15% OFF on orders above ₹699
A perfect hair serum packed with the benefits of Redensyl that stimulates the scalp to boost hair growth & regrowth, and a combination of Eggs provide adequate nourishment to increase hair volume and shine. It is the best hair treatment solution that curbs balding and promotes regrowth. Eggs have an abundance of proteins that serve as nutrition for hair. Redensyl is one of the best actives for hair loss treatments for men and women both. It is a clinically tested and approved ingredient that dramatically reduces hair loss and increases hair strength. It boosts scalp health which further restores hair thickness and shine. With the regular use of Eggstreme Hair Serum, you will get visibly improved hair density. It curbs balding and prolongs the life cycle of hair. This hair-boosting process is effective and safe for using all kinds of skin prepared with super actives and egg protein.
D.M. Water, EDTA, Redensyl INCI : (Glycerin (and) Aqua (and) Sodium Metabisulfite (and) Larix Europaea Wood Extract (and) Glycine (and) Zinc Chloride (and) Camellia Sinensis Leaf Extract and & Phenoxyethanol, DMDM Hydantoin, Potassium Lactate, Propylene Glycol, Dimethyl Isosorbide, Polyacrylate crosspolymer 6, Egg Protein Extract.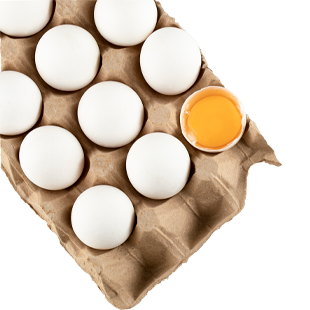 Egg
The Egg Protein provides hydration and nourishment to dry scalp and also skin. It helps in better hair growth and regrowth. 
Redensyl
It provides nutrients to the hair follicles and, thereby, preventing hair thinning by increasing hair density.
Dull Hair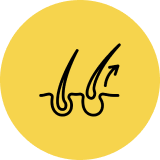 Hair Loss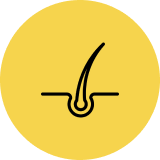 Hair Thinning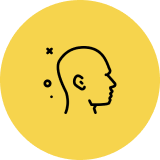 Scalp Balding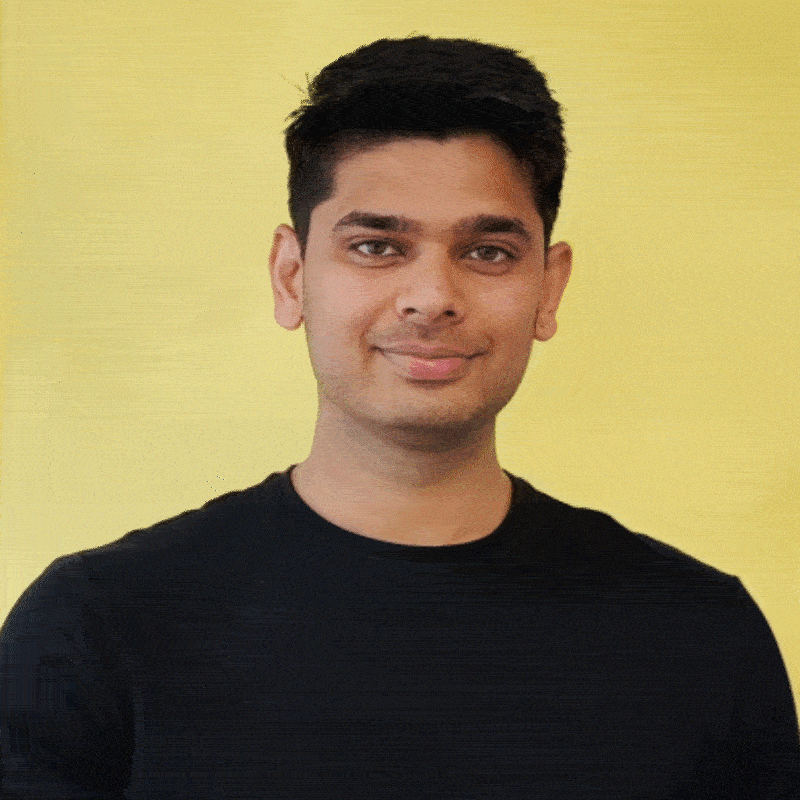 1

Squeeze the solution from the dropper in the area of hair loss.

2

Massage it using your fingertips.

3

Once done, wash your hand thoroughly.

4

Use it once a day, preferably after a bath.
Frequently Asked Questions
This hair growth serum has Redensyl 1.5% and Egg Protein. These ingredients work well for reducing itchiness and dandruff.
The active ingredients of this hair growth serum provide strength and work well on your dry and flaky scalp.
Redensyl and Egg Protein work well on the scalp to strengthen the follicles, thereby preventing hair breakage.
For best results, use this hair growth serum every morning and massage it properly on the bald spots in your hair.
You can use this hair growth serum after every hair wash.
Take a few drops of the hair serum in your palm.Massage it to the bald areas of your scalp with your fingertips.Leave it overnight for the best results.
All Clensta products are unisex and can be used by men and women for all hair types.
5-6 months of regular usage is recommended to see visible hair growth with this serum hair oil.
All Clensta products are cruelty-free, environment-friendly, paraben-free, phthalate-free, non-toxic, and SLS-free.
Leave the hair serum on your hair for the best results, and do not wash it off.
Hairfall problems
I am using clensta hair serum from some time, its fragrance was great, no onion smell & now my hairfall problems reduced before using this i continuely faced too much hair fall then i get to know about this serum & get suprised with its result.
Just Wow 🤩🤩🤩
I like this product because is reduce the hair falling within to 3 to 2 time apply serum I use it at night and in morning I wash it thank you so much clensta for this amazing product
Nice product
I was suggested by my friend to use this product since i have dry hair and hair fall. After two uses itself i can feel the difference in the texture of hair. It's really a nice product. Recommended for dry hair and people have hair loss.
Makes my hair shine and smooth
This clensta hair serum has now become my favourite, after applying it my hair shines ,and it becomes really smooth, it helps in repairing my hair in a wonderful way, I loved this hair serum, have recommended it to my friends.
Its very helpfull for hair growth
I have used this serum after that i felt that my hair loss is been reduce and volume of hair is been increase.Thanks clensta
Eggstreme Hair Growth Treatment Plan