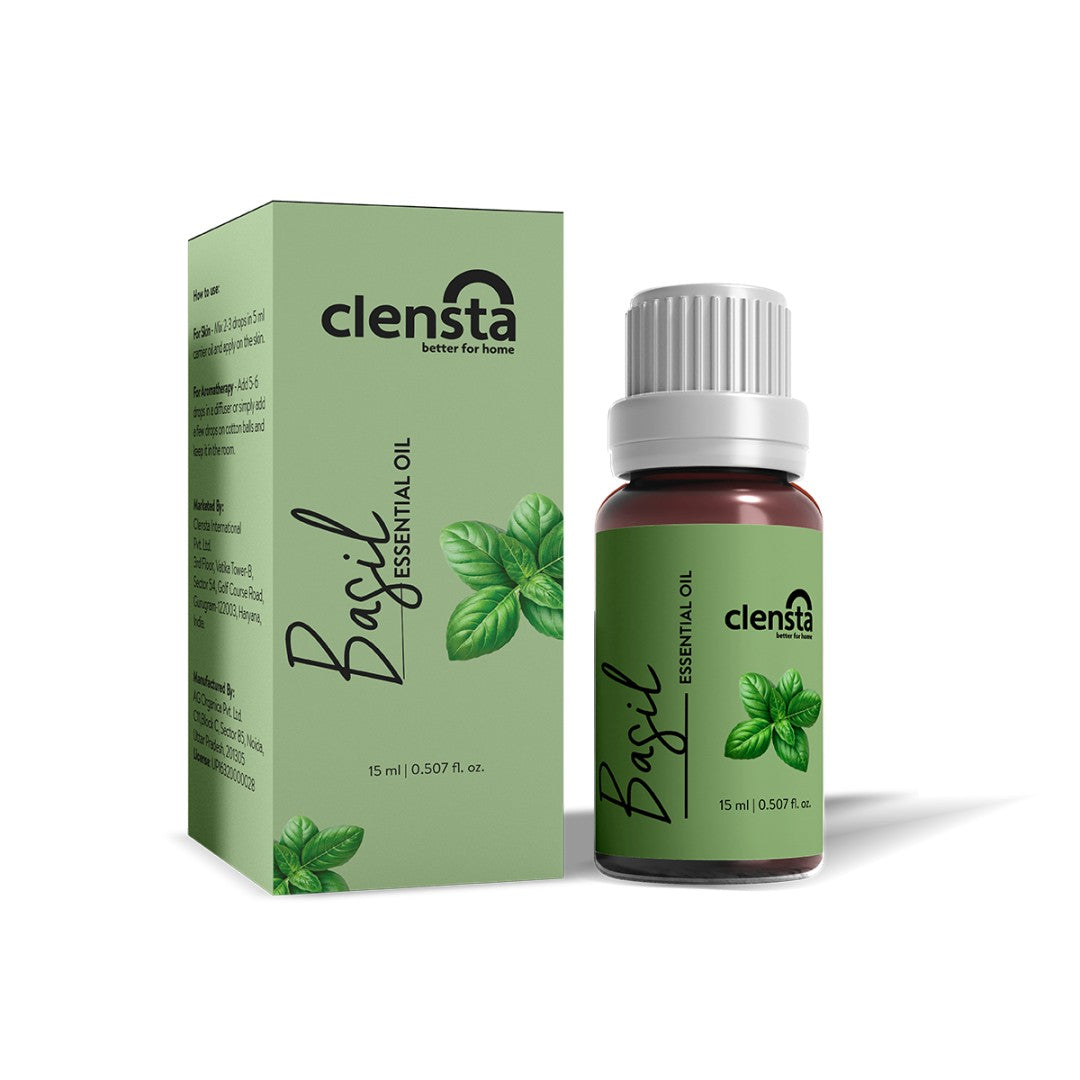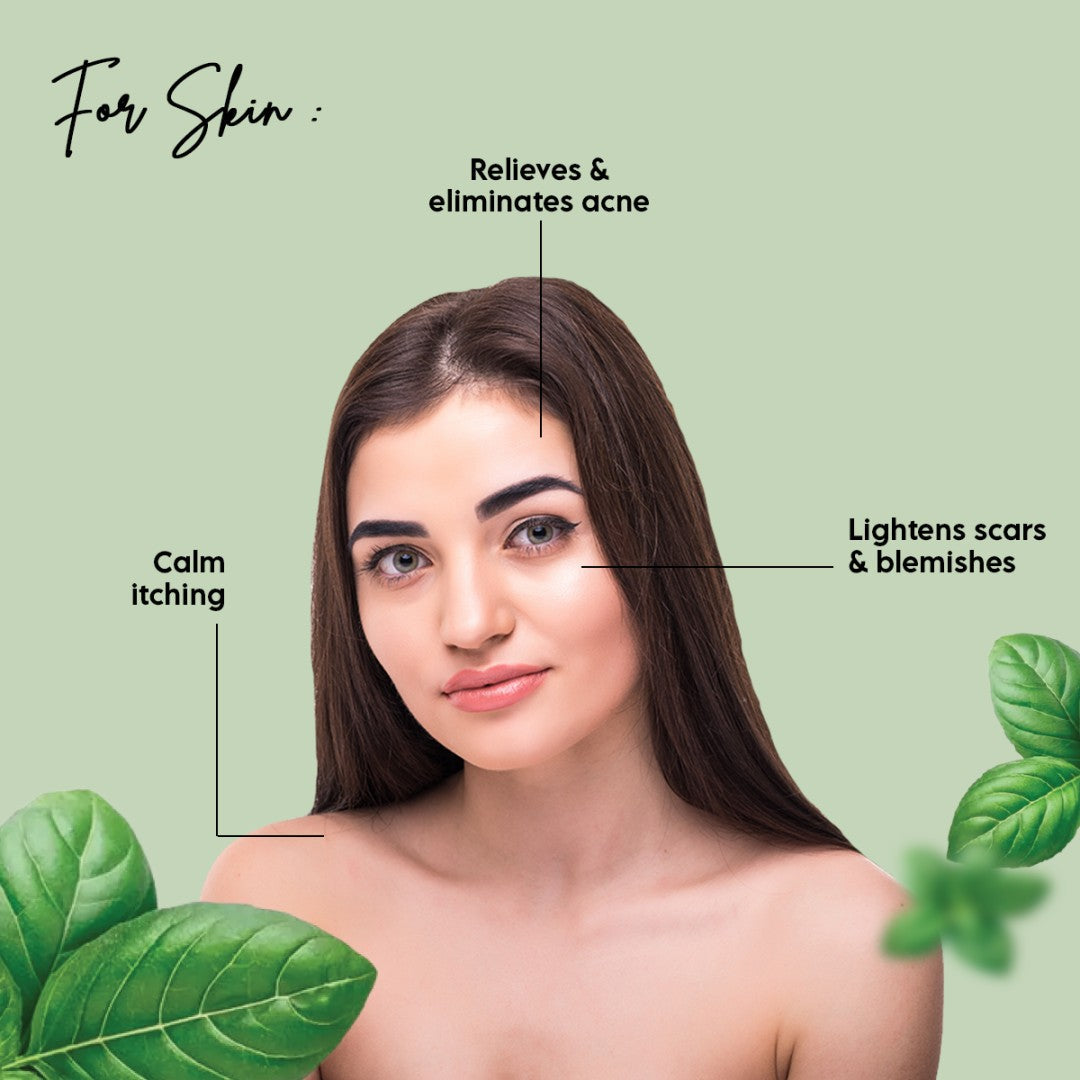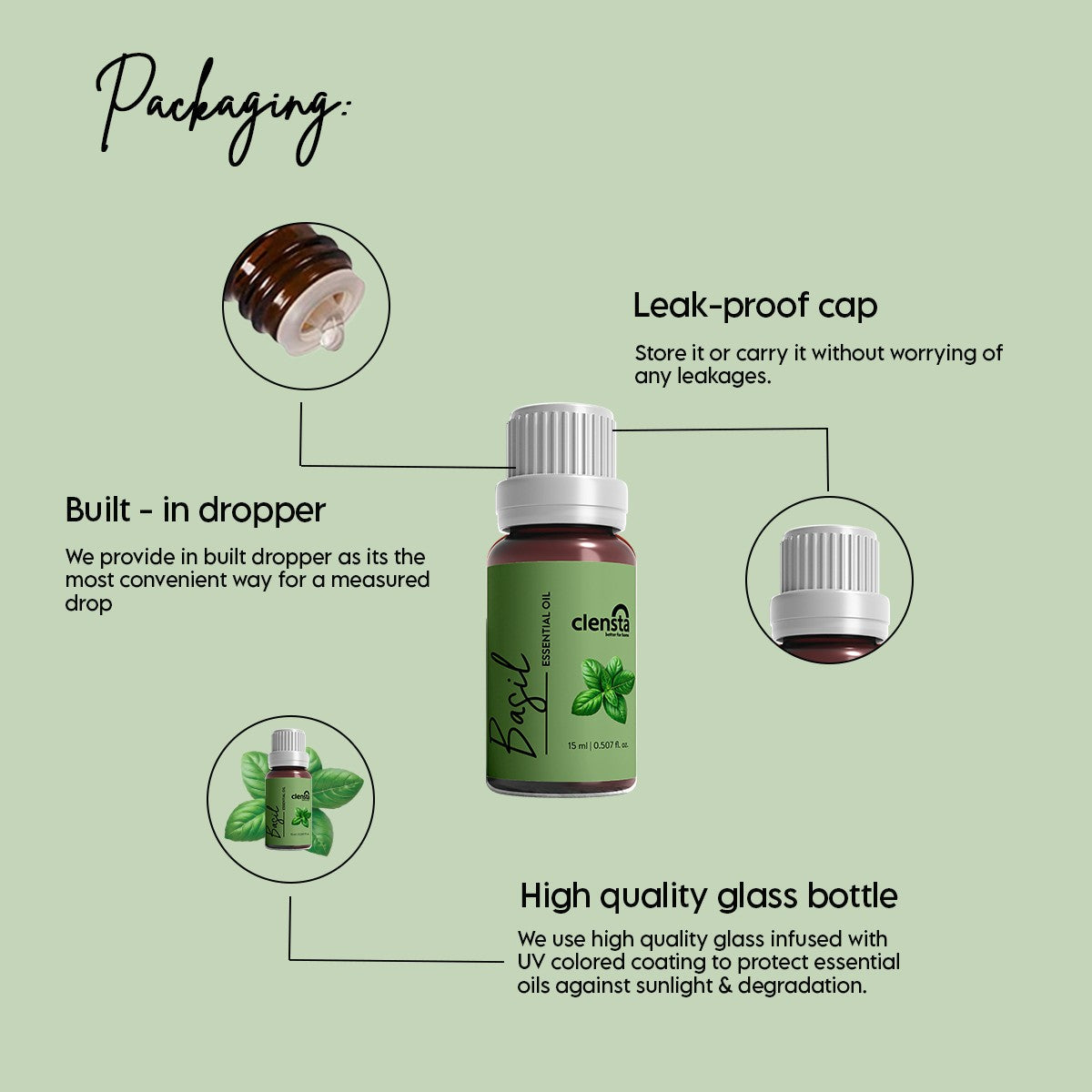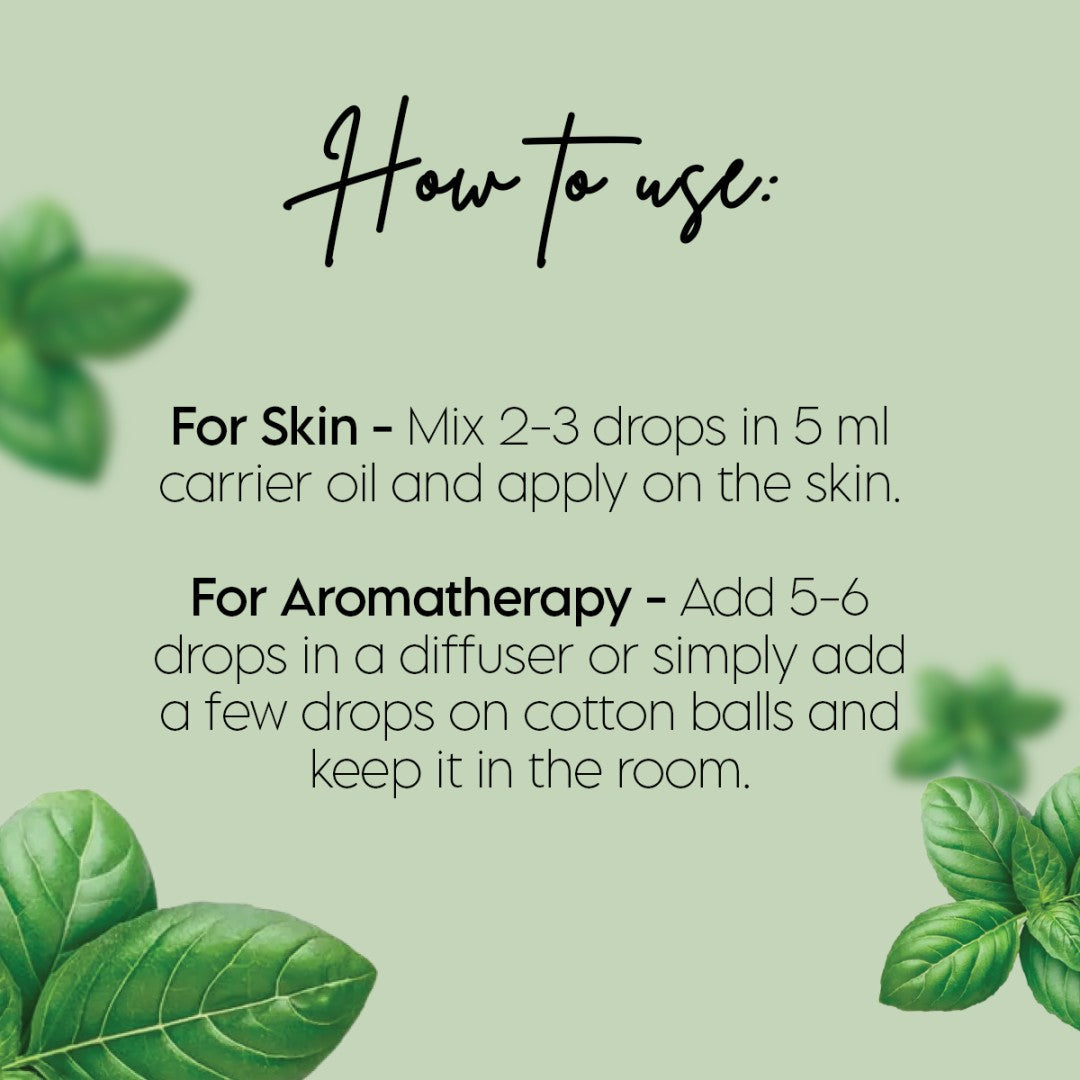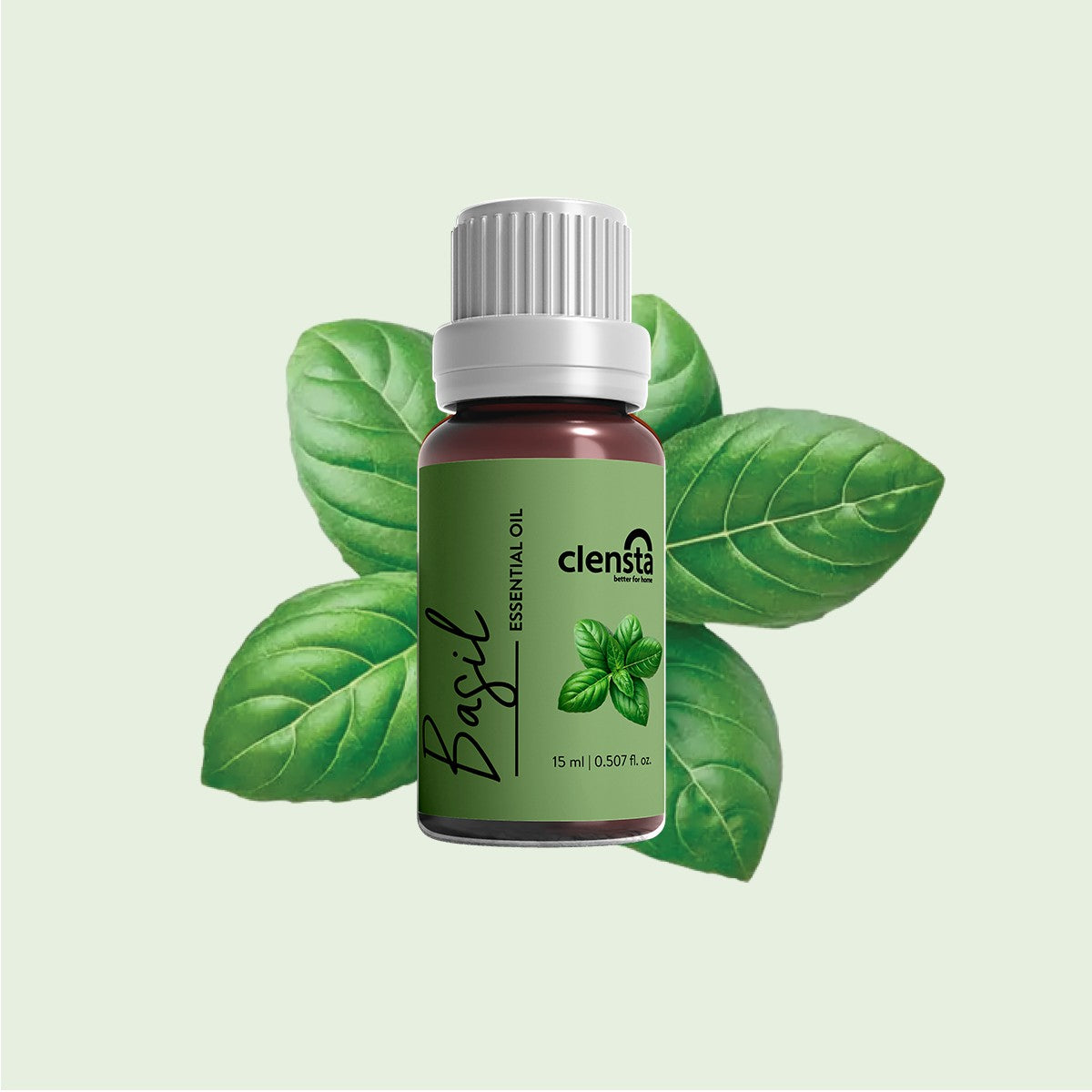 Basil Essential Oil
Sweet, Refreshing Aroma that Rejuvenates
OFFERS
Get FREE Red AloeVera Multipurpose Gel on prepaid orders above ₹599
Get FREE Nourishing Hydra Gel on prepaid orders above ₹899
Get 20% OFF on orders above ₹999
Get 15% OFF on orders above ₹699
Each essential oil is made with handpicked natural ingredients that are pure, natural, and steam distilled to give you the maximum benefits. We do not add any chemicals to enhance the aroma, and each essential oil is of therapeutic grade. This top-grade basil essential oil helps treat dandruff and promotes healthy hair growth. This oil also aids in unclogging the pores and eliminates excess sebum, dirt, and impurities from the skin. It boosts skin cell elasticity and metabolism. Essential Oils go a long way to comfort you and enhance long-term care. It can be used after strenuous activities like gardening, jogging, and trekking and as an additive during your spa sessions, meditation, yoga, and even steam. This concentrated 100% pure essential oil should not be ingested or consumed. Do not apply it directly to your skin. Always dilute it in a carrier oil and keep it away from direct flame.
100% Natural Basil Essential Oil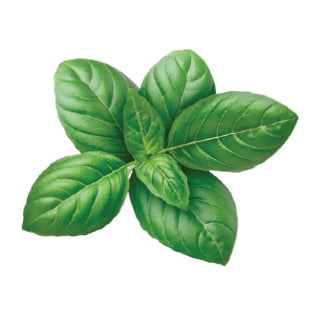 Basil Oil
Basil oil possesses excellent anti-inflammatory properties that work well in warding off skin irritations, small wounds and sores. The soothing effects of basil leaves help in healing eczema. The goodness of vitamin C boosts skin cells metabolism and elasticity.

Calms and Soothes

Personal Care

Healthy Homes

Aromatherapy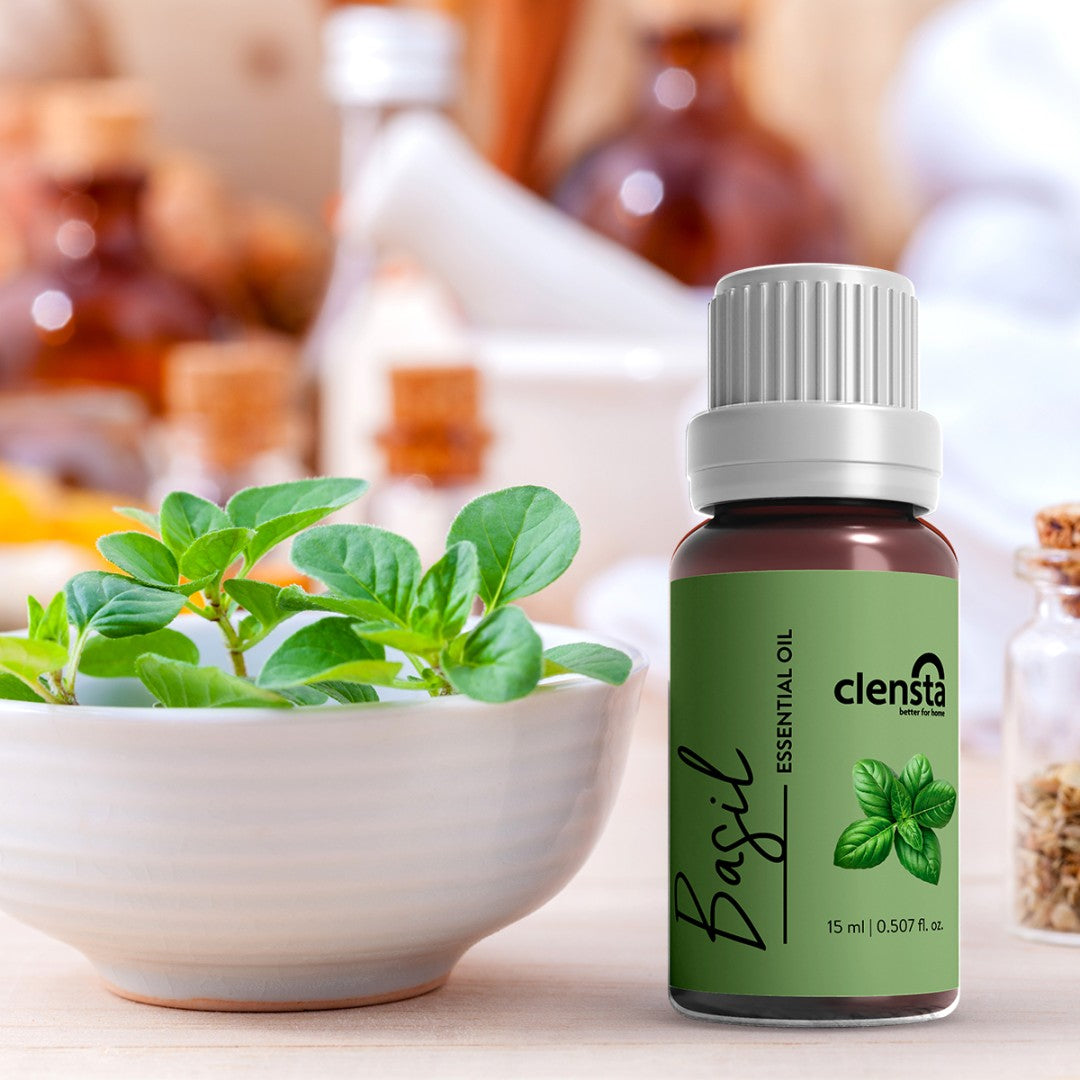 1

For Skin - Mix 2-3 drops in 5 ml carrier oil and apply on the skin.

2

For Hair - Mix 5-6 drops in 10-15ml of carrier oil and massage the scalp gently.

3

For Aromatherapy - Add 5-6 drops in a diffuser on simply add a few drops on cotton balls and keep it in the room.
Love it
First of all I just love it's fragnance. This is a perfect mood booster for me. This can be used on our skin , body and hair too. Natural , Vegan , cruelty free product for relaxing and energetic soul . Perfect long-lasting essential oil. Will recommend everyone to must try this !!
A must buy!!
Used it to diffuse, and the fragrance was spot on, makes the whole vicinity aromatic!!
Go for it. Great product original fragrance
If you are looking for real fragrance please go for it.. very good and original product with nice France. Very good for Aroma therapy.
Good product strong and long lasting fragrance
Great product quality just too costly but small quantity required in diffuser that stays longer
Pure ayurveda.Very strong
Excellent.Use only in dilution.Dont use into your nostrils in a concentrate form
Easy to use
Very nice product for massage and therapeutic use. And also the aroma just enhances the joy of using it. I had a muscle pain in the arms and had been using this for massage.