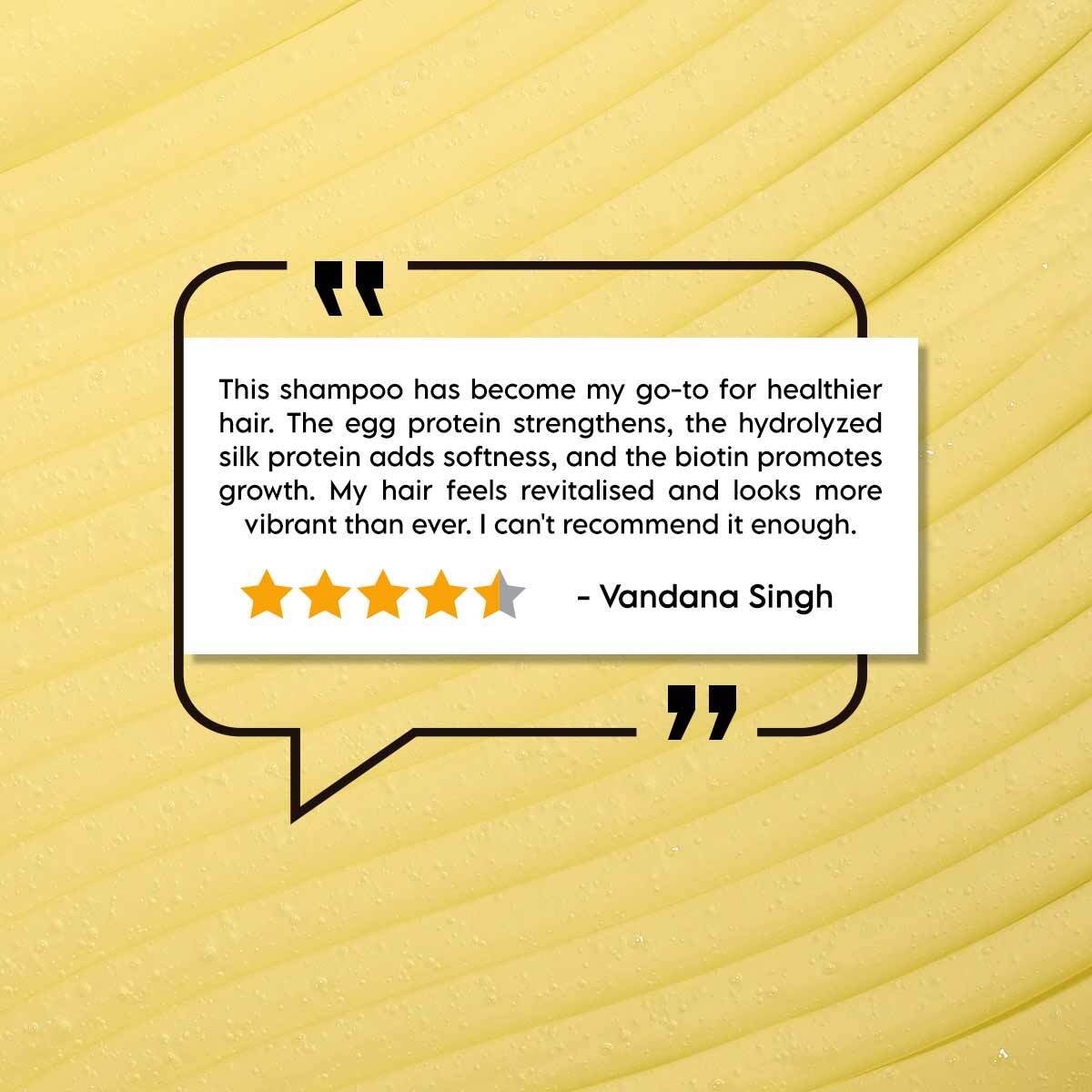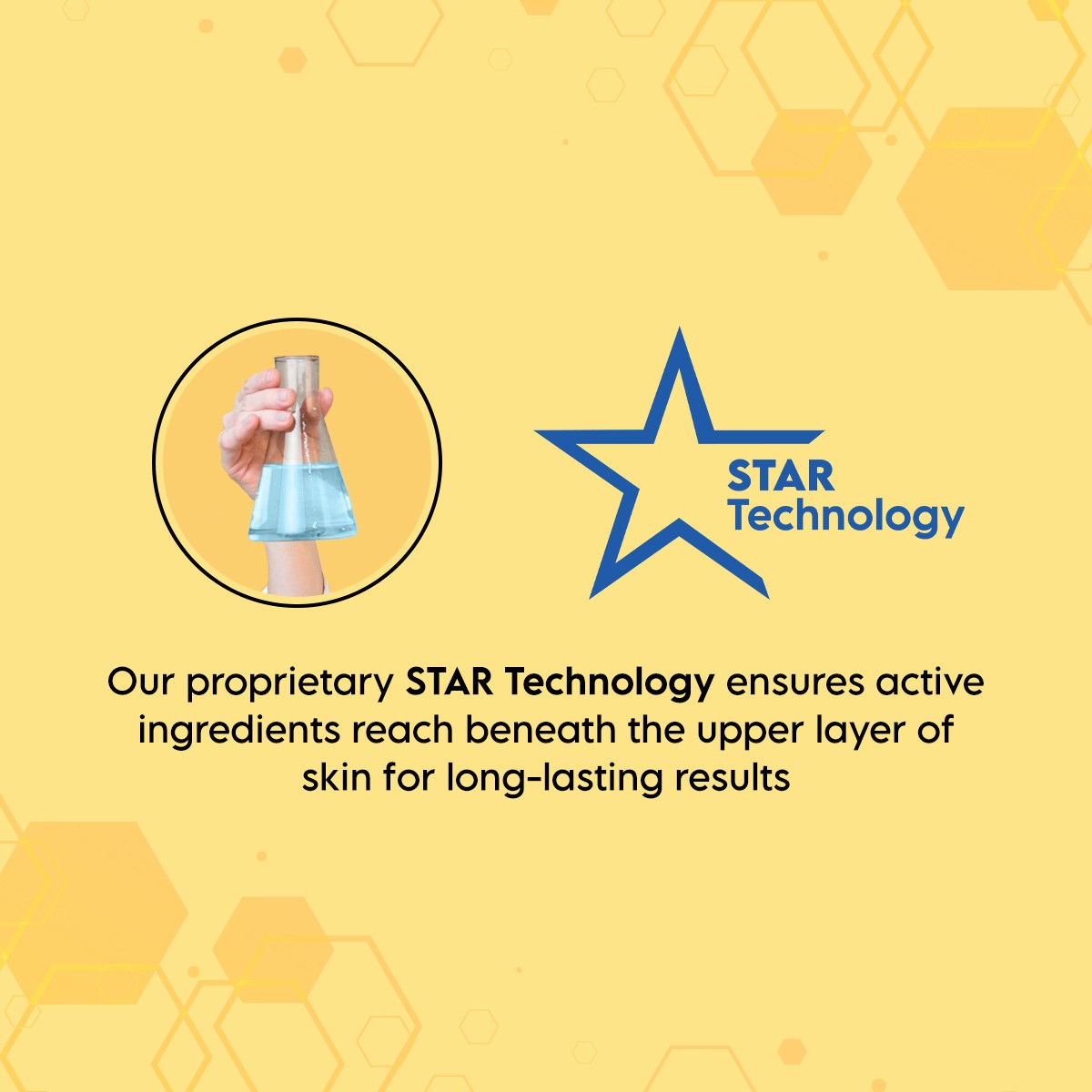 Eggstreme Repair Hair Shampoo
Repairs Hair & Increases Hair Shine
Contain:
Shampoo + Conditioner
OFFERS
Get FREE Red AloeVera Multipurpose Gel on prepaid orders above ₹599
Get FREE Nourishing Hydra Gel on prepaid orders above ₹899
Get 20% OFF on orders above ₹999
Get 15% OFF on orders above ₹699
Egg protein is a powerhouse for your hair. It has deep restorative powers to enrich your hair and return it to its former glory. The Clensta Eggstreme Repair Hair Shampoo is created to strengthen your hair bonds, boost growth, repair damaged hair, and tame frizz. The egg protein extract in this shampoo increases the thickness to improve your hair quality.
This Eggstreme Repair Hair Shampoo is enriched with actives Hydrolysed Silk Protein & Biotin (Vitamin H) which work wonders for your hair, making them strong and healthy from within. These aid in hair regrowth, reduce hair loss, stimulate growth, and increase hair density.
This shampoo helps restore dry and damaged hair and is the best remedy for hair fall. It provides intense therapy for damaged hair and revives your tired hair. You will see a difference in your hair starting from the first wash. This shampoo locks in moisture nourishment and adds luster to your dry and damaged hair.

Purified Water, Cocamidopropyl Betaine, Sodium Lauroyl Sarcosinate, Sodium Cocoyl Isethionate, Sodium Cocoyl Apple Amino Acids, Glycerin, Cocomonoethanolamide, Dimethiconol (and) Tea-Dodecylbenzenesulfonate, Glycol Stearate, Dimethiconol (and) Laureth-12 (and) Tea- Dodecylbenzenesulfonate (and) Water, Fragrance, Polyquaternium – 73, Sodium Benzoate, Cocodimonium Hydroxypropyl Hydrolyzed Rice Protein, Carbomer, Imidazolidinyl Urea, Sodium PCA, Polyquaternium - 10, Citric Acid, Guar Hydroxypropyltrimonium Chloride, Sodium Gluconate, Egg Protein Extract, Hydrolyzed Silk Protein, Biotin & Color C.I. 19140.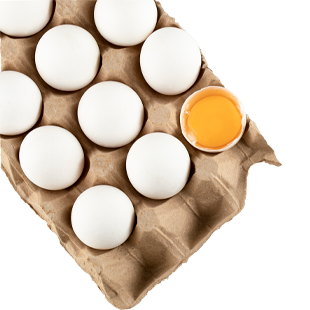 Egg
The Egg Protein provides hydration and nourishment to dry scalp and also skin. It helps in better hair growth and regrowth.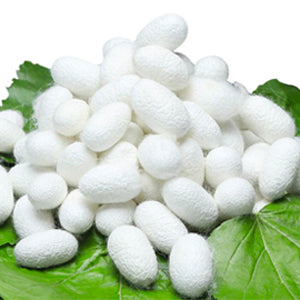 Hydrolyzed silk protein
Hydrolyzed silk promotes elasticity and a smooth complexion. When used in skincare products, hydrolyzed silk protein helps the skin's water barrier to retain moisture. It also provides a radiant glow.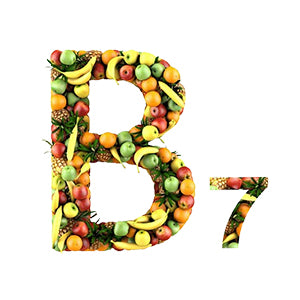 Biotin
Biotin improves hair health, skin hydration, smoothness, and appearance. It strengthens fingernails to help them grow faster.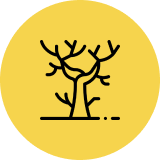 Dry Hair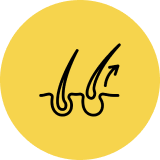 Hair Loss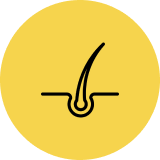 Hair Thinning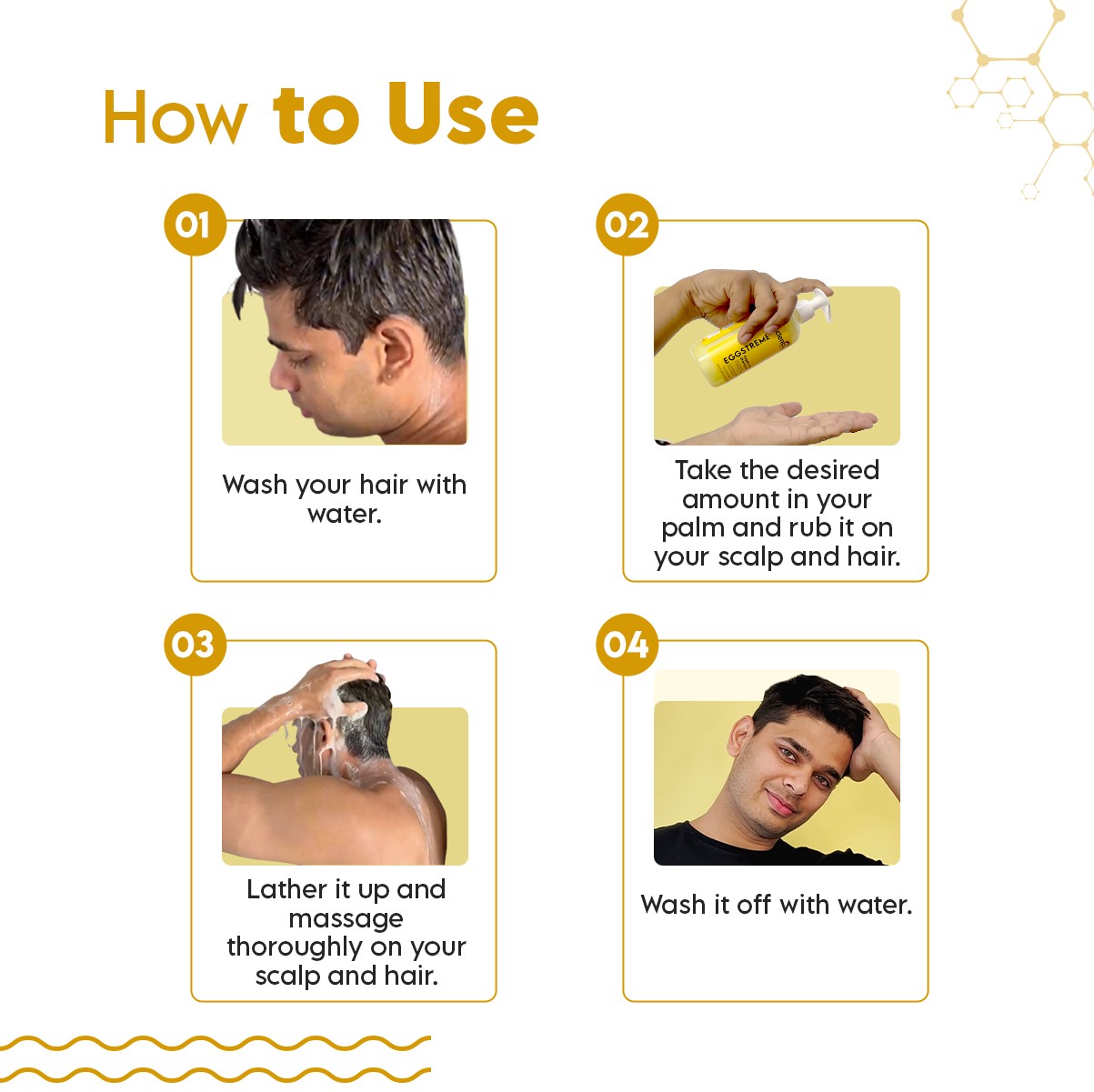 1

Apply the shampoo on scalp & hair strands

2

Massage it gently with fingers

3

Wash it off with water

4

Follow up with Eggstreme Repair Hair Conditioner
Frequently Asked Questions
This Eggstreme Repair Hair Shampoo is enriched with Capilia Longa and Redensyl. These ingredients increase blood circulation in the scalp and thus, prevent hair loss.
All Clensta products are formulated to be safe and effective for both men and women.
A shampoo is a scalp cleanser and should be applied directly to the scalp.
All Clensta products are SLS, parabens, phthalates, and pesticide-free. In addition, these are non-toxic, cruelty-free, and FDA-approved.
All Clensta products are safe to use for adults.
So nice
Perfect product for my hair ❤️😘
I am using this shampoo from 2 week . . It is really good for hair . It's make hair so soft and shiny. Happy with the product . Thanku
Nice shampoo
Well its of good quality and a mild shampoo. Doesn't cause hair fall and dryness. A very good product
Good Quality shampoo.
I liked this shampoo. I am using 1 week Really cleansing my hair and shinier.
Good
The scent is not strong, but the shampoo is quite good. It makes hair soft and shiny. I have been using it for the past two months and so far so good.