Skin Glow Face Wash
Nourishing Glow and Healthy Skin
Get additional discount on Pack of 2 & Combo
OFFERS
Get FREE Red AloeVera Multipurpose Gel on prepaid orders above ₹599
Get FREE Nourishing Hydra Gel on prepaid orders above ₹899
Get 20% OFF on orders above ₹999
Get 15% OFF on orders above ₹699
This daily, gentle skin glowing and cleansing face wash, enriched with Magnesium Ascorbyl Phosphate, Red Aloe Vera, and Vitamin E, actively scoops out the impurities from deep skin pores. As a result, it boosts the skin's glow while retaining its natural moisture.
Red Aloe Vera helps keep the skin stress-free. The active ingredient concentration in this skin-brightening face wash helps beat the dullness while improving the free radicals in damaged and inflamed skin. Due to the non-harsh effects, it is gentle for daily use that helps maintain the skin texture and tone. It promotes a youthful glow and smoother skin.
The product itself is enough for the skin, but all Clensta products are developed in a way that, when used in combination, uplifts your skin 2X better. Similarly, the post-application of the Sepicalm and Oats infused Clensta Face Moisturizer after using this Skin Glow Face Wash uplifts your skin in an unbeatable way.
D.M. Water, Sodium Laureth Sulfate, Cocamidopropyl Betaine, Glycerine, Cocodiethanolamide, Fragrance, Peg-150 Distearate, Red Aloe Vera Extract, Polysorbate 20, Polyquaternium -7, DMDM Hydantoin, Magnesium Ascorbyl Phosphate, Di Sodium EDTA, Allantoin, Vitamin E acetate, Citric Acid, Methylchloroisothiazolinone And Methylisothiazolinone, Colour.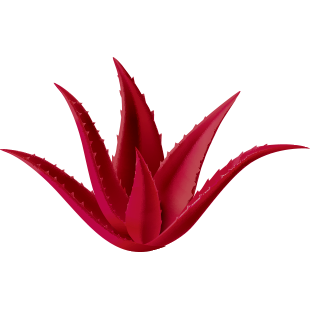 Red Aloe Vera
Red Aloe Vera shows immune-stimulating actions, reduces
the formation of melanin, and tendency towards hyperpigmentation. Therefore, it
nourishes dry skin and hair, making it smoother and livelier.
Vitamin E
Vitamin E protects against sun damage and nourishes and protects the skin from damage caused by free radicals.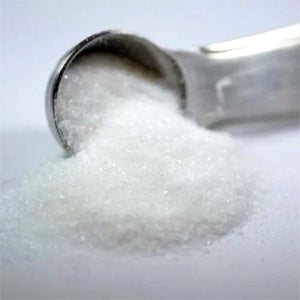 Magnesium Ascorbyl Phosphate
It is a rich formula designed to help reduce signs of ageing by brightening and balancing uneven skin tones. It lightens the skin and supports collagen synthesis.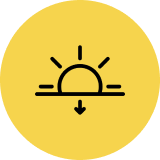 Dull Skin
Uneven Texture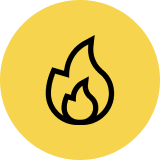 Inflammation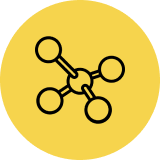 Free Radical Damage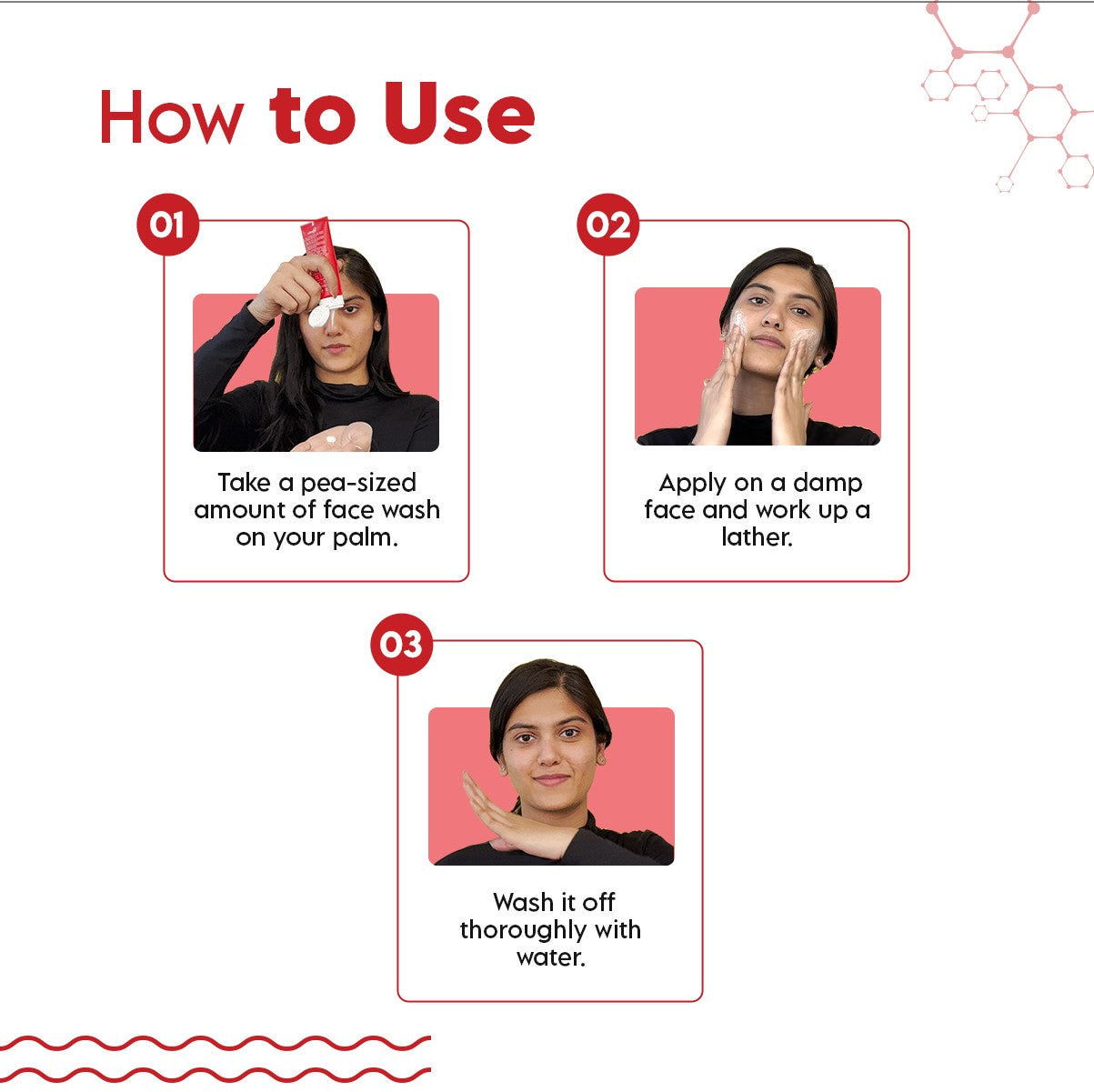 1

Squeeze a small amount of face wash.

2

Apply on a damp face and work up a lather.

3

Wash it off thoroughly with water.

4

Follow with the application of a face moisturiser.
Frequently Asked Questions
It is the best face wash for clear and glowing skin. This face wash is suitable for combination skin that gets dry during the winter season.
The Skin Glow Face Wash is the best face wash for glowing and fair skin. This face wash can be used on dry skin and is infused with skin-friendly chemicals.
All Clensta products are cruelty-free, environment-friendly, paraben-free, phthalate-free, non-toxic, and SLS-free.
The Skin Glow Face Wash can be used on oily skin to regulate sebum production, which will lead to reducing pimples, whiteheads, and blackheads on the skin.
The Skin Glow Face Wash is ideal for all skin types. The skin-friendly chemicals infused suit acne-prone skin and help reduce acne scars, dark spots, and pigmentation.
Yes, all Clensta products are unisex and suitable for all skin types.
Yes, all Clensta products are paraben-free and SLS-free.
You get 100ml of Skin Glow Face Wash in one purchase.
Yes, all Clensta products are Cruelty-free, non-toxic, and FDA-approved.
Thik hai
Mera skin 10 years sae sun tan hoo gaya tha kuch kuch jaa raha hai thanks
Nice product
This face wash is very good ....
skin glow face wash
After just one use, I am in love with this stuff. My skin is now smooth and supple. It brightens my skin after every wash. it also reduced pigmentation and protects your skin from environmental damage. This product is made with natural ingredients which won't harm your skin. Highly recommended…!
Best!!
This face wash by clensta is legit so good works wonders on your skin. The scent is amazing, the packaging is decent and it is travel-friendly as well as pocket-friendly as well! Do check this out!
Must buy
This skin glow facewash is the best thing ever! The packaging makes it even better. If you are facing dull skin issues then do try this as it helped me to regain the glow.