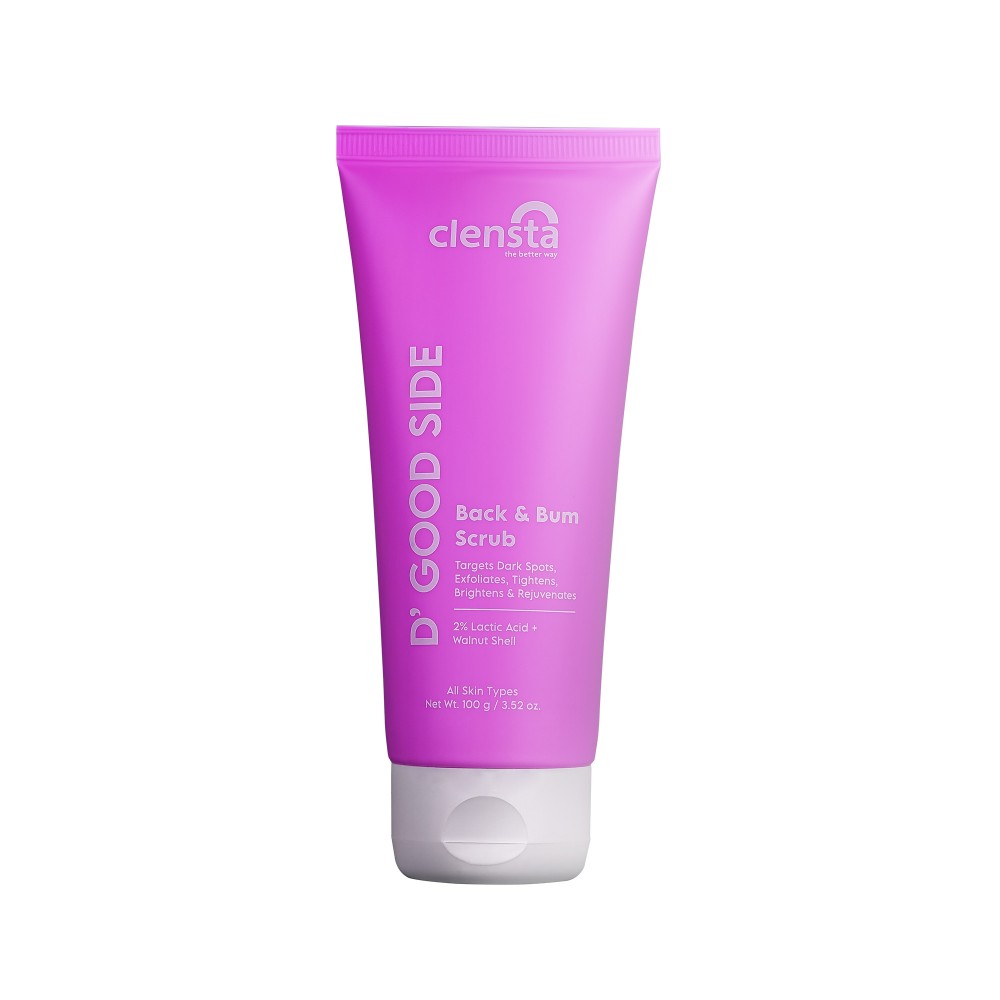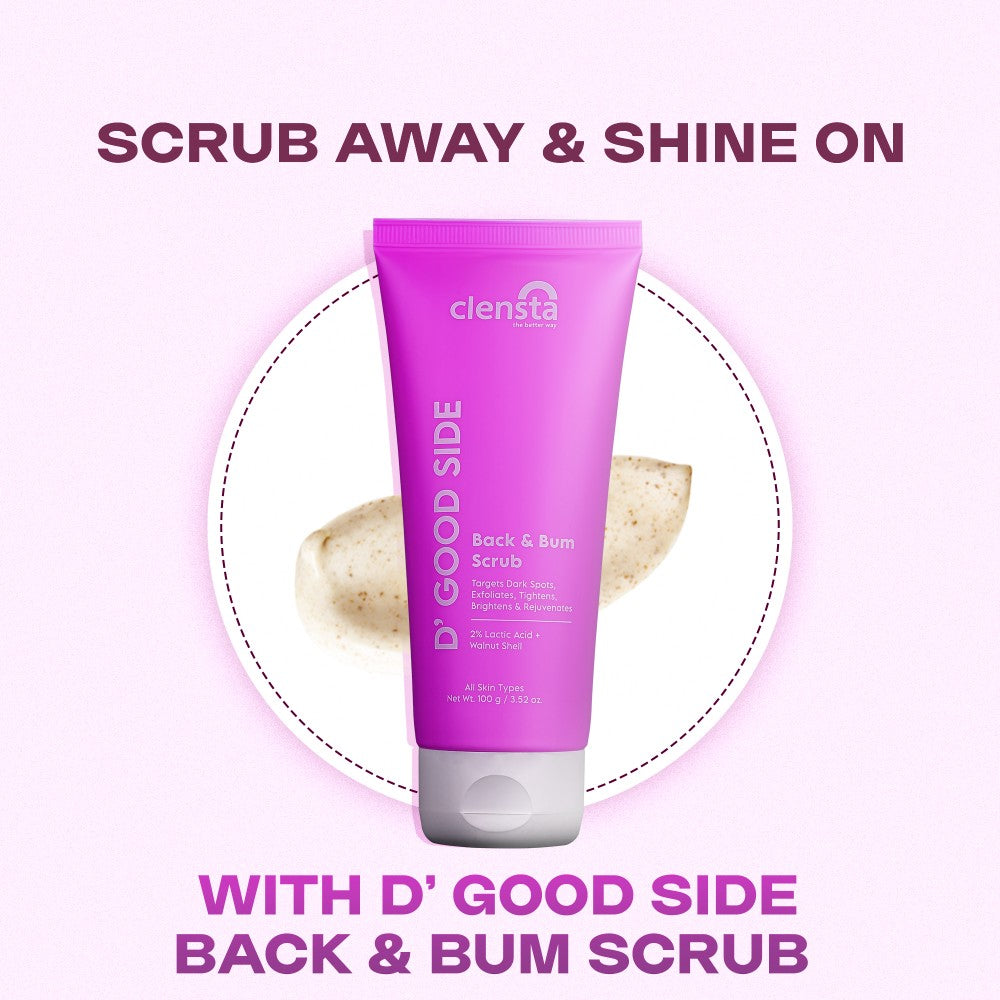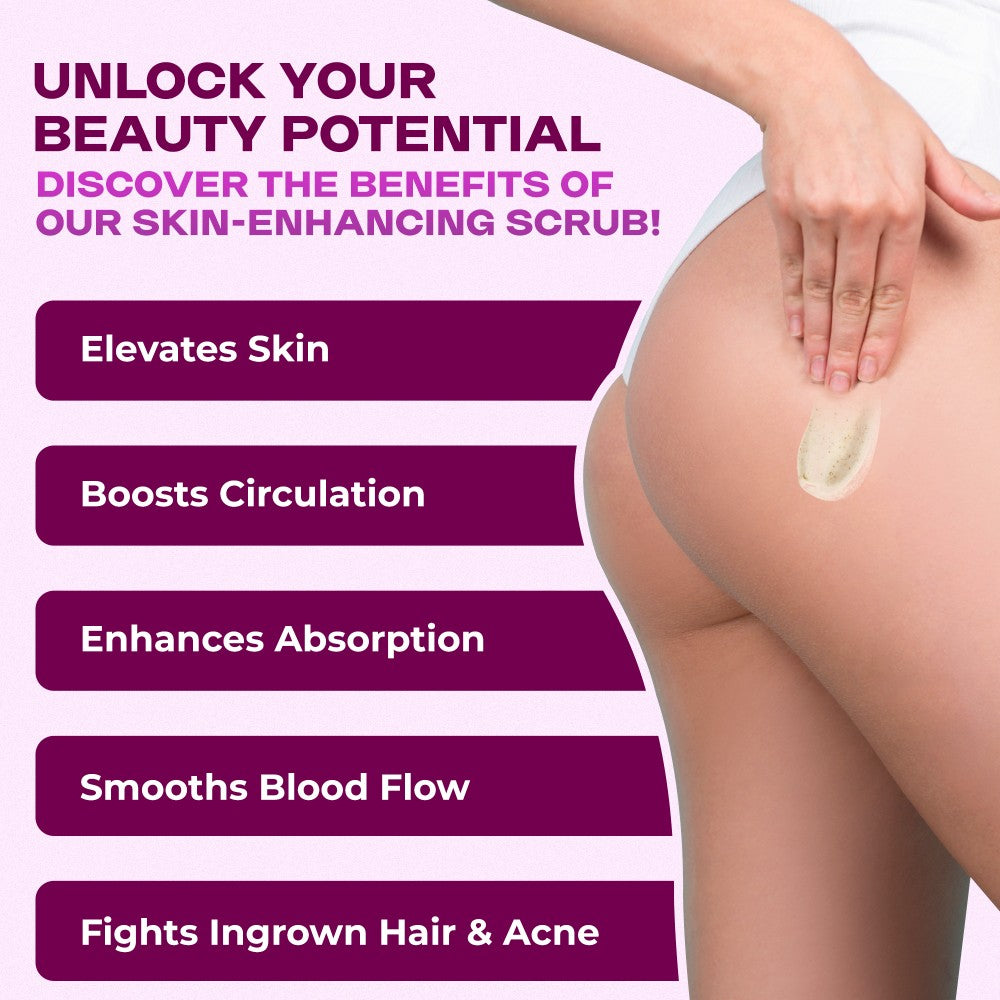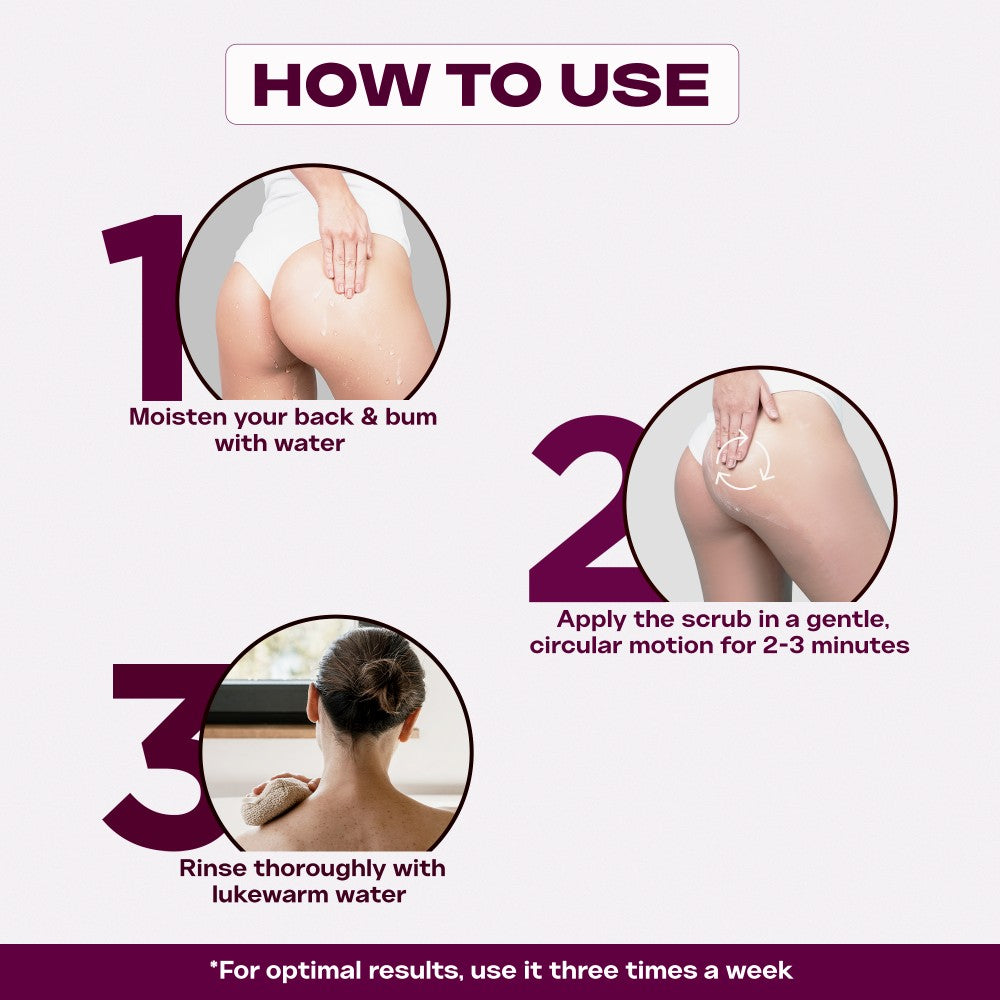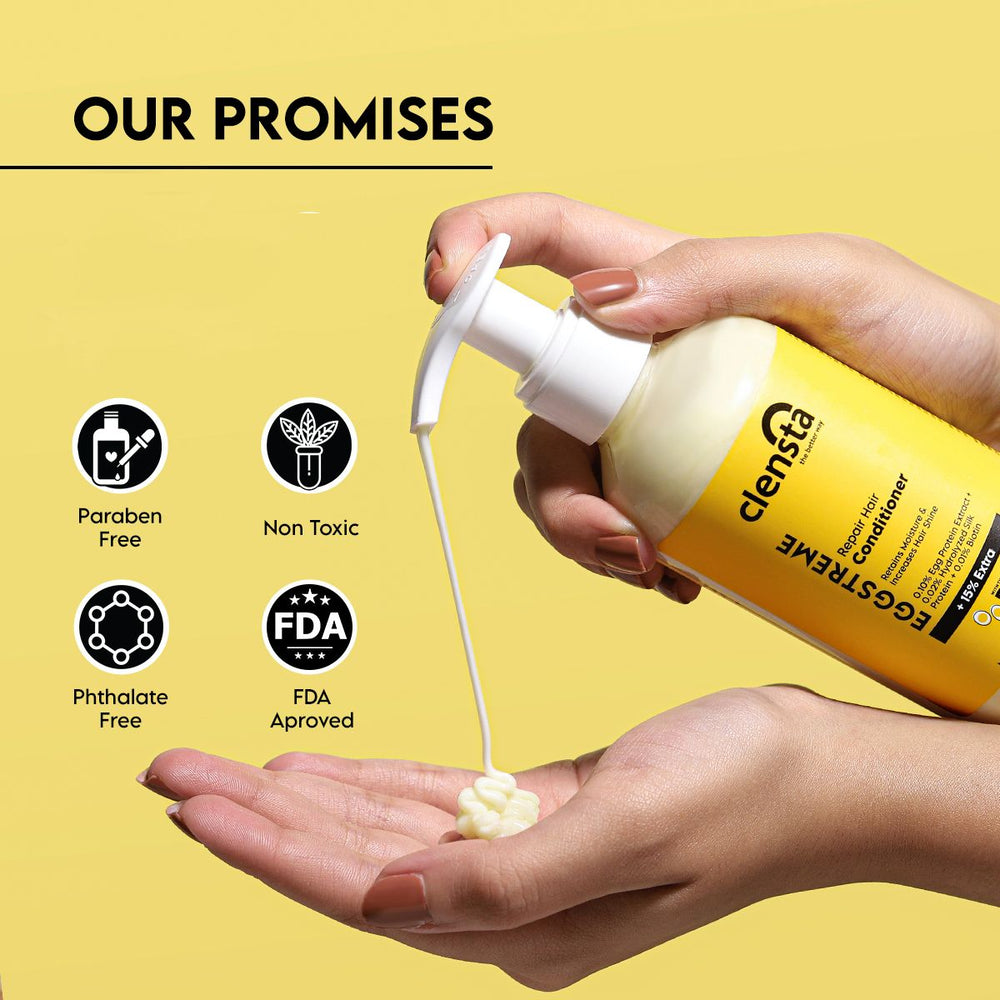 D' Good Side Back and Bum Scrub With 2% Lactic Acid, Guarana Extract & Walnut Shell For Smooth & Radiant Skin
Targets Dark Spots, Exfoliates, Tightens, Brightens & Rejuvenates
OFFERS
Get Flat 30% off on orders above ₹799
Get Flat 20% off on orders above ₹599
Buy 1 Get 1 ( On Gummies, Body Lotions & Perfumes)
Add Any 2 Products in Cart & 1 product will be FREE
Get Additional 5% OFF on prepaid orders
What's in it-
Reveal the sassy solution to a beautiful you with our D' Good Side Back And Bum Scrub. This scrub is your passport to smoother, firmer, and radiant skin where it matters most.
What It Does-
Our scrub exfoliates to reveal a more toned and brighter backside while fading away those pesky dark spots. It's your secret weapon against saggy skin, acne, and blemishes. Get ready to flaunt that confidence!
How It Does-
Powered by Guarana Extract for skin revitalization, Lactic Acid for exfoliation and brightening, and Walnut Shell for deep cleansing, this scrub scrubs away impurities, leaving your back and bum ready to shine.

Approved By FDA | Cruelty-Free | Lab Tested | Non-Toxic | Paraben-Free | Sulphate-Free | Phthalate-Free | Pesticide-Free

Guarana Extract:

A natural ingredient with high caffeine content, which revitalizes and protects the skin from free radicals, making it effective for acne and wrinkle reduction.

Lactic Acid:

An exfoliant, removes dead skin cells, promoting a smoother complexion and reducing dark spots and uneven skin tone. The finely crushed walnut shell particles offer anti-aging benefits, reducing fine lines and wrinkles.

Walnut Shell:

It offer anti-aging benefits by aiding in the removal of dead skin cells and promoting skin cell turnover. This process can reduce the appearance of fine lines and wrinkles, giving the skin a more youthful look.

Purified Water, Caprylic/Capric Triglyceride, Lactic Acid, Cocoa Butter, shea Butter, Glycerin, Glyceryl Stearate, Cetyl Alcohol, Emulsifying Wax, Walnut Beads, Coconut Oil, Apricot Oil, Vitamin E, Xanthan Gum, Allantoin, Vitamin E, Mulberry Extract, Licorice Extract, Ashwagandha Extract, Grapefruit Extract, Disodium EDTA, Ethylhexylglycerin, Guarana Extract, Fragrance
Wash your back and bum with water.
Gently massage the scrub in a circular motion for 2-3 minutes.
Wash it off with lukewarm water.
Use it thrice a week for better results.
Yes, our scrub is formulated to be suitable for all skin types. However, if you have specific skin concerns or sensitivities, it's always a good idea to do a patch test first.
While it's designed for the back and bum, you can use it on other areas of your body where you have similar concerns, like thighs or upper arms.
Apply the scrub to wet skin in the shower or bath, gently massage in circular motions, and then rinse. For best results, follow with our D' Good Side Back And Bum Cream.