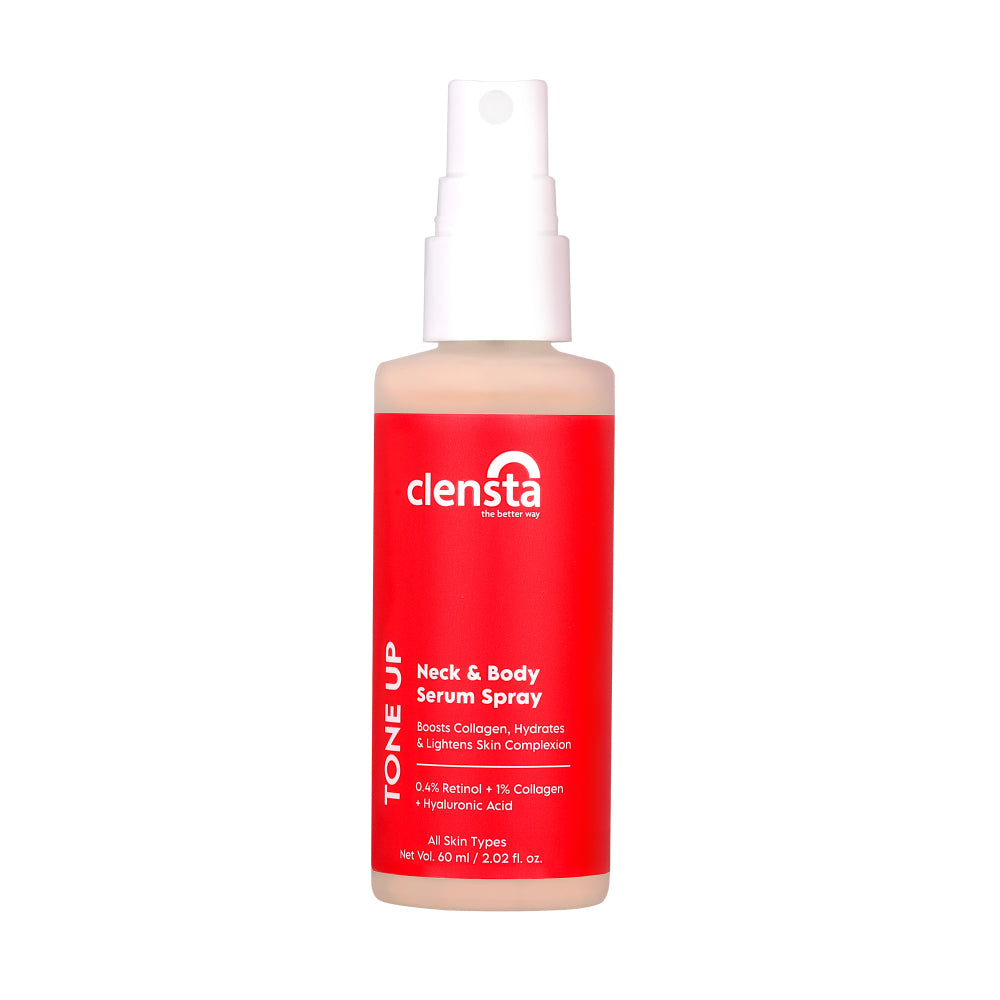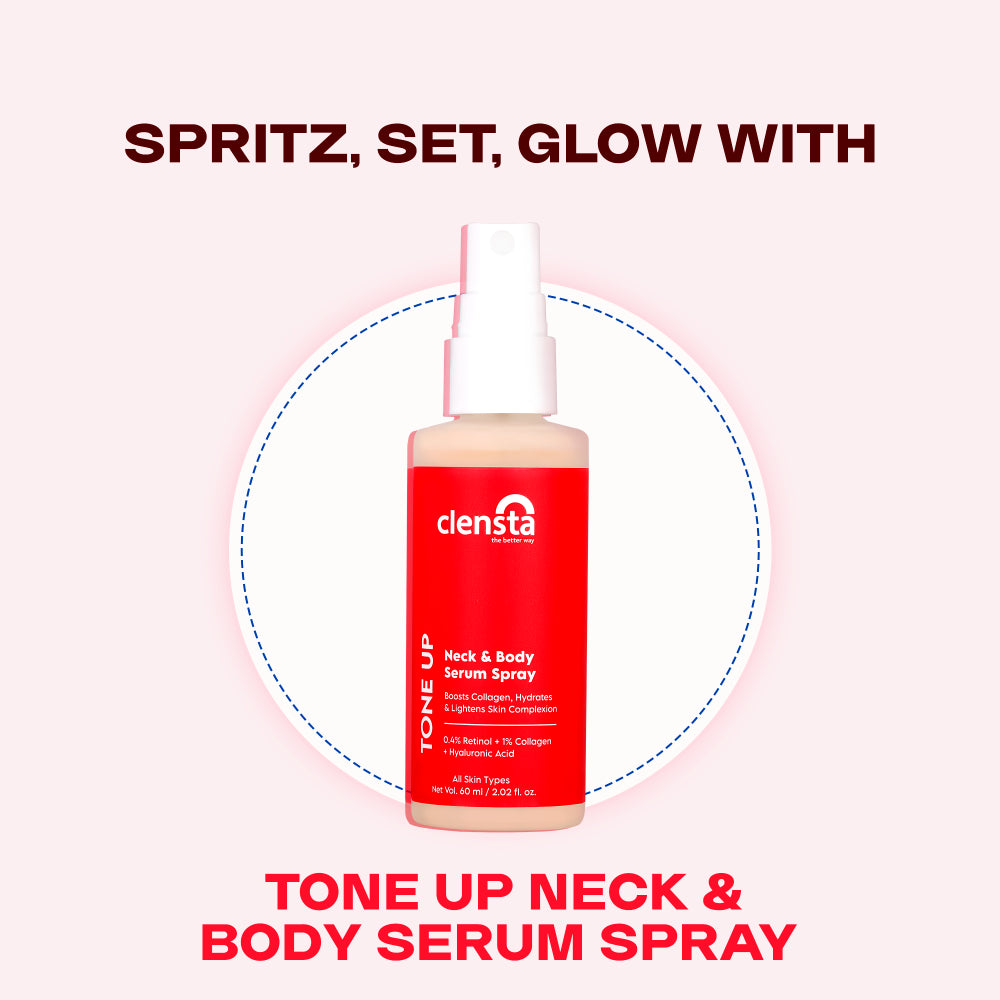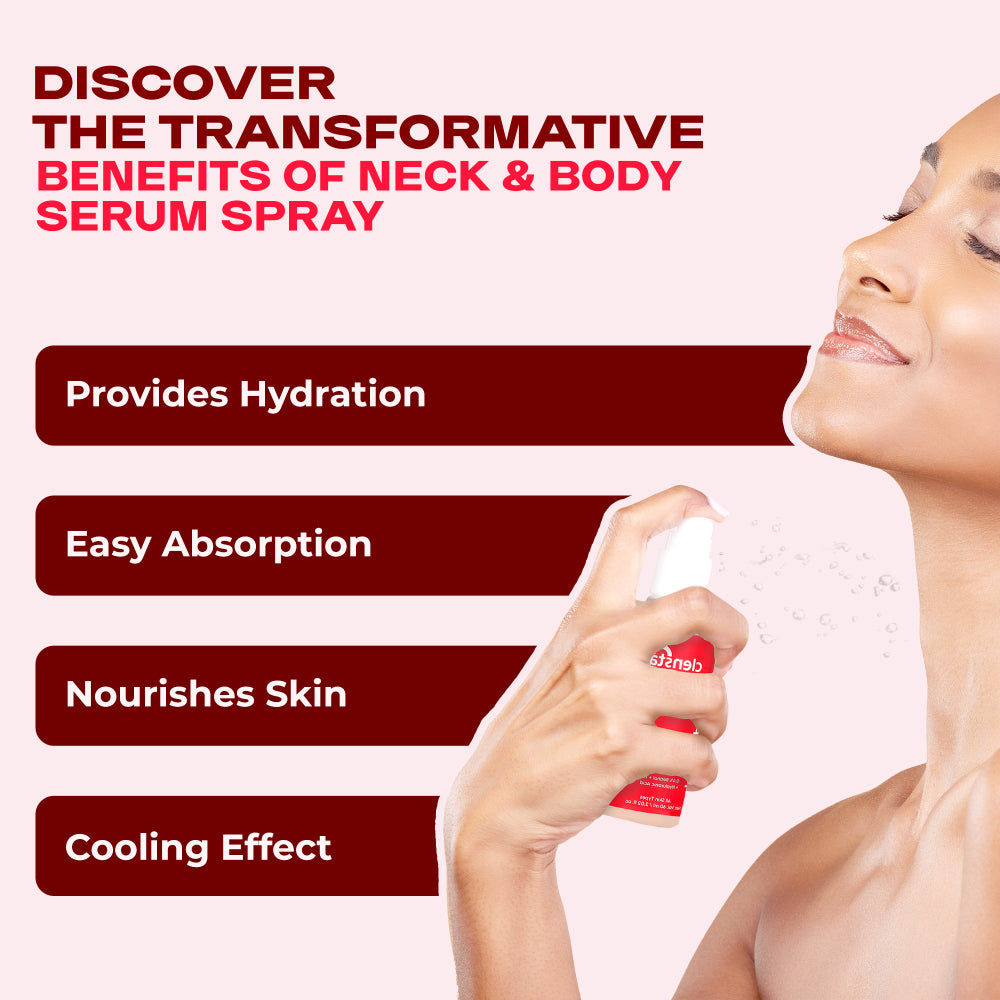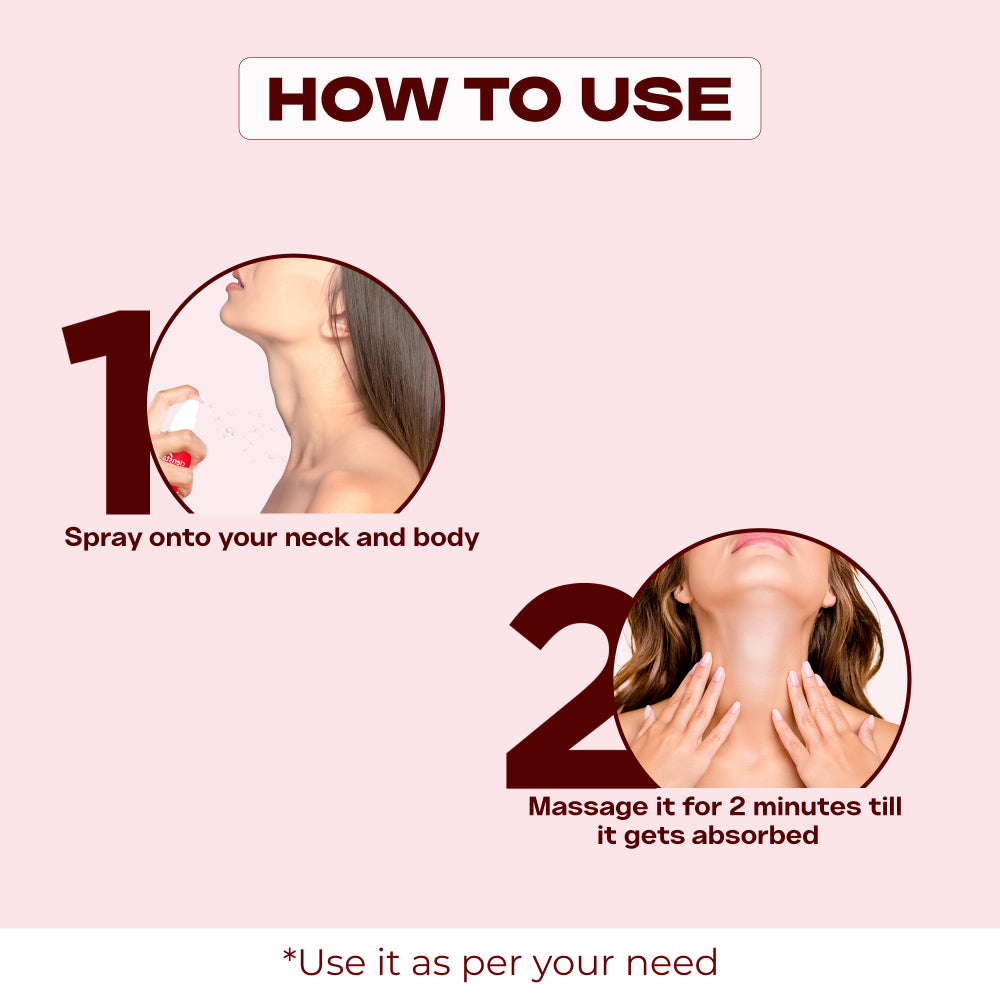 Neck and Body Serum Spray Enriched With 0.4% Retinol, 1% Collagen & Hyaluronic Acid That Hydrates & Lightens Skin Complexion
Boosts Collagen, Hydrates & Lightens Skin Complexion
OFFERS
Get Flat 30% off on orders above ₹799
Get Flat 20% off on orders above ₹599
Buy 1 Get 1 ( On Gummies, Body Lotions & Perfumes)
Add Any 2 Products in Cart & 1 product will be FREE
Get Additional 5% OFF on prepaid orders
What's in it-
Our Tone Up Neck and Body Serum Spray is a revolutionary skincare product designed to transform your skin from dull to radiant. It's a convenient, lightweight, and non-greasy spray that delivers deep hydration and targets specific skin concerns on your neck and body.
What It Does-
This serum increases skin hydration by up to 30%, reduces fine lines and wrinkles by 25%, and enhances skin firmness by 20%. It also improves overall skin tone and radiance by 15%, resulting in a more youthful and revitalized appearance.
How It Does-
Tone Up Neck & Body serum spray contains a powerful blend of natural actives, including 0.4% Retinol, 1% Collagen, and Hyaluronic Acid. These ingredients work together to deeply hydrate the skin, boost collagen production, and promote the absorption of other skincare products. The fine mist of the spray ensures even distribution, making it a convenient and effective addition to your daily skincare routine.

Approved By FDA | Cruelty-Free | Lab Tested | Non-Toxic | Paraben-Free | Sulphate-Free | Phthalate-Free | Pesticide-Free

Retinol:

A potent form of vitamin A known for its skin-renewing properties. It stimulates collagen production, reduces fine lines, and promotes a smoother, more youthful appearance.

Collagen:

This protein is essential for maintaining skin elasticity and firmness. By incorporating collagen, the serum helps improve skin texture, reduce wrinkles, and enhance overall skin tone.

Hyaluronic Acid:

A powerful humectant that attracts and retains moisture in the skin, providing deep hydration and a plumper, more supple complexion.

Purified Water, Butylene Glycol, Glycerin, Witch Hazel Extract Collagen Powder, Hyaluronic Acid, Retinol, D Panthenol, Aloe vera Extract, Neem Extract, Green Tea Extract, Allantoin, Ethylhexylglycerin, Mulberry Extract, Licorice Extract, Hibiscus Extract, Sodium Gluconate, Fragrance
Hold the bottle a few inches away from your neck and body.
Close your eyes and evenly mist the serum over the desired areas.
Gently pat the serum into your skin, allowing it to absorb naturally.
Use as needed to maintain hydration and revitalize your skin.
If you have known allergies or sensitivities to specific ingredients, please review the ingredient list before use. If you're uncertain, perform a patch test.
Yes, using the serum spray before other products can enhance their absorption and effectiveness. Apply sunscreen during the day for protection.
Absolutely! The serum spray is a great way to refresh and revitalize your skin after exercise. It provides a cooling and invigorating sensation.