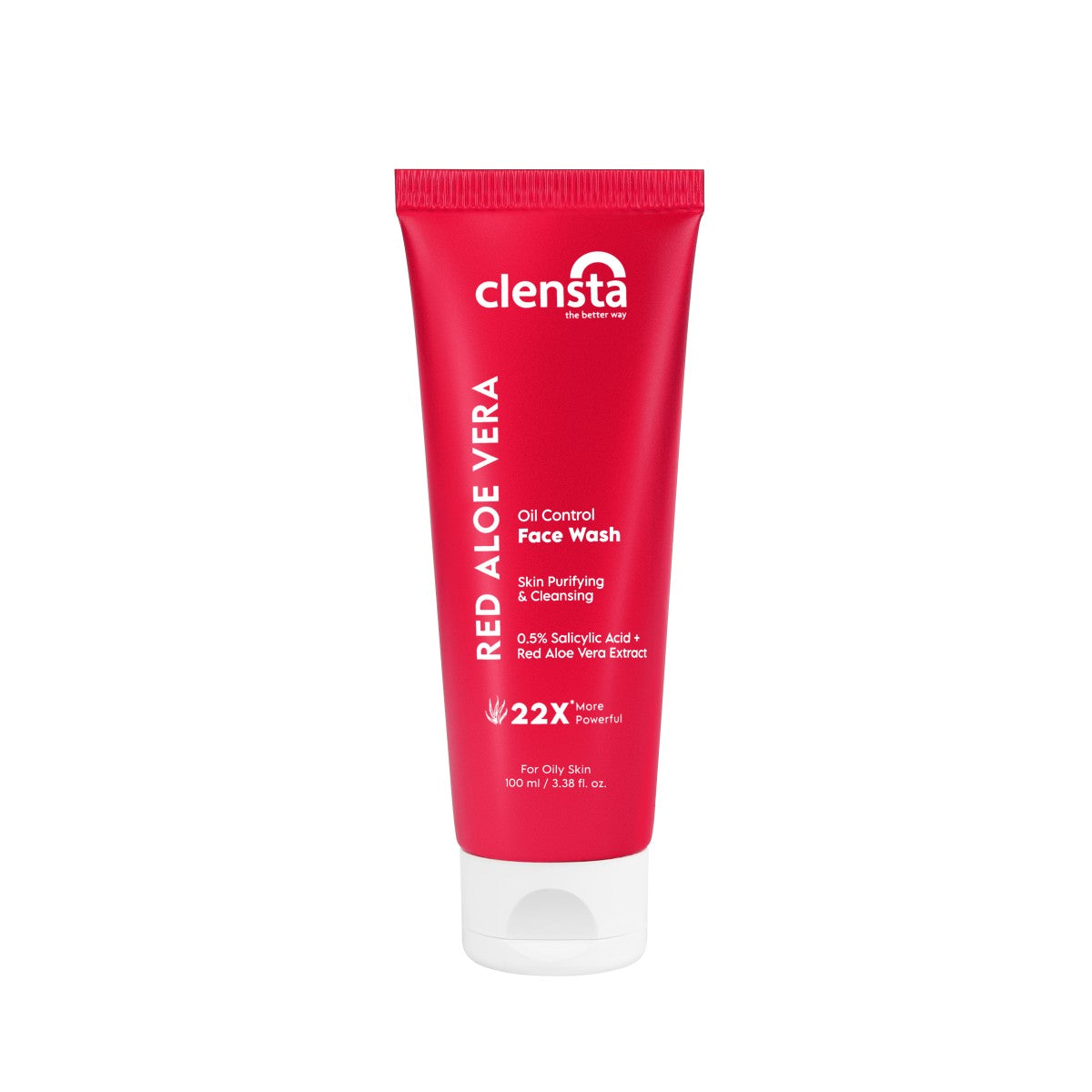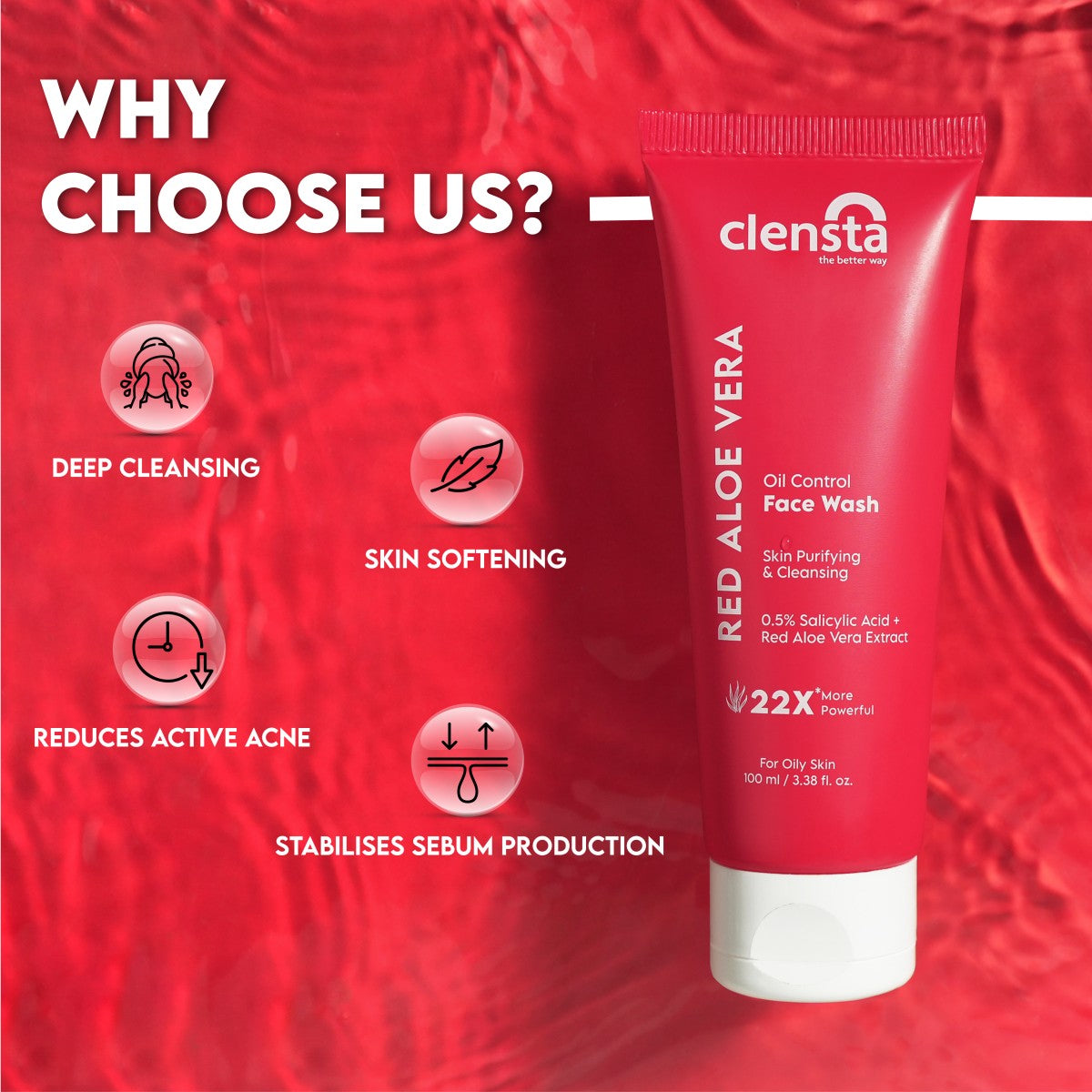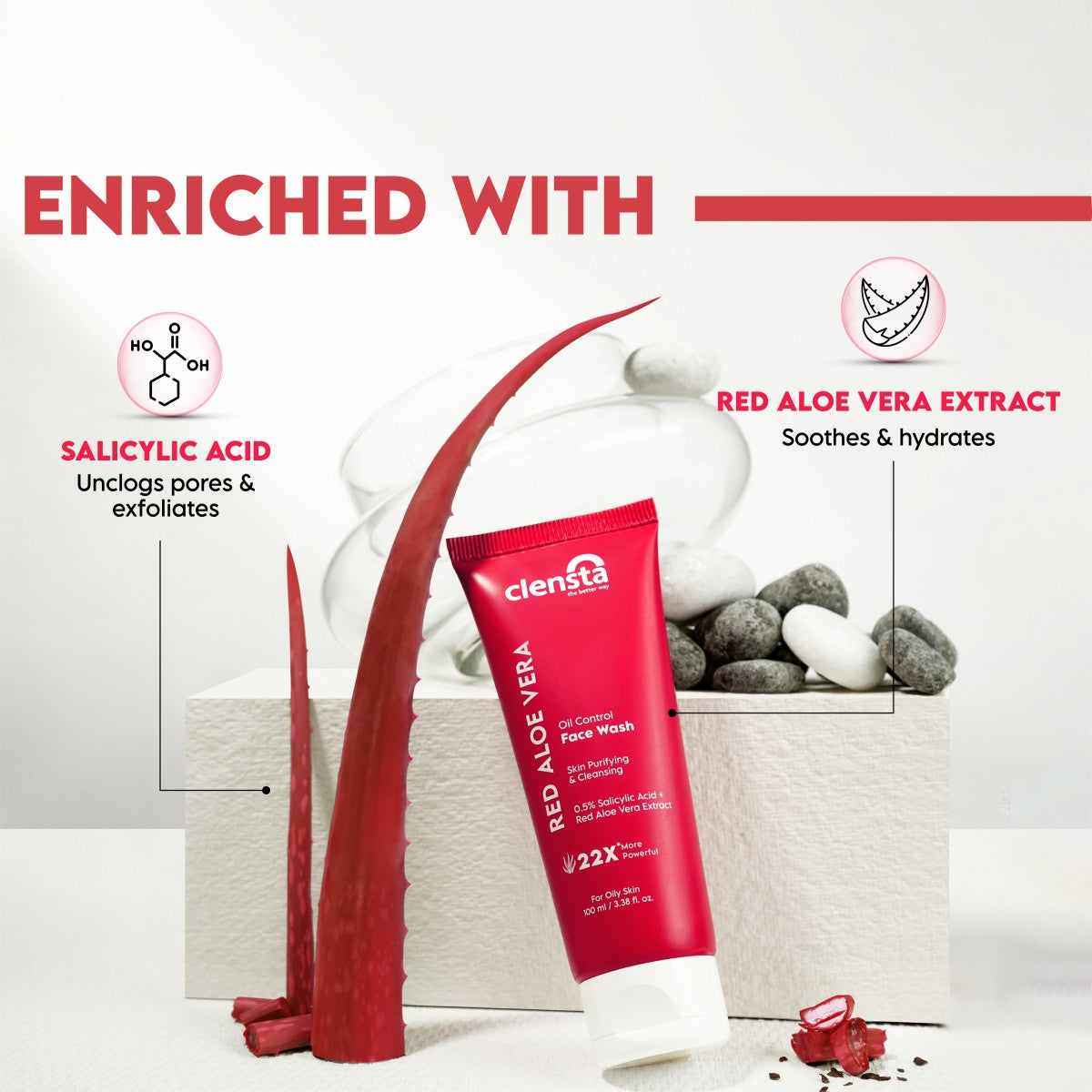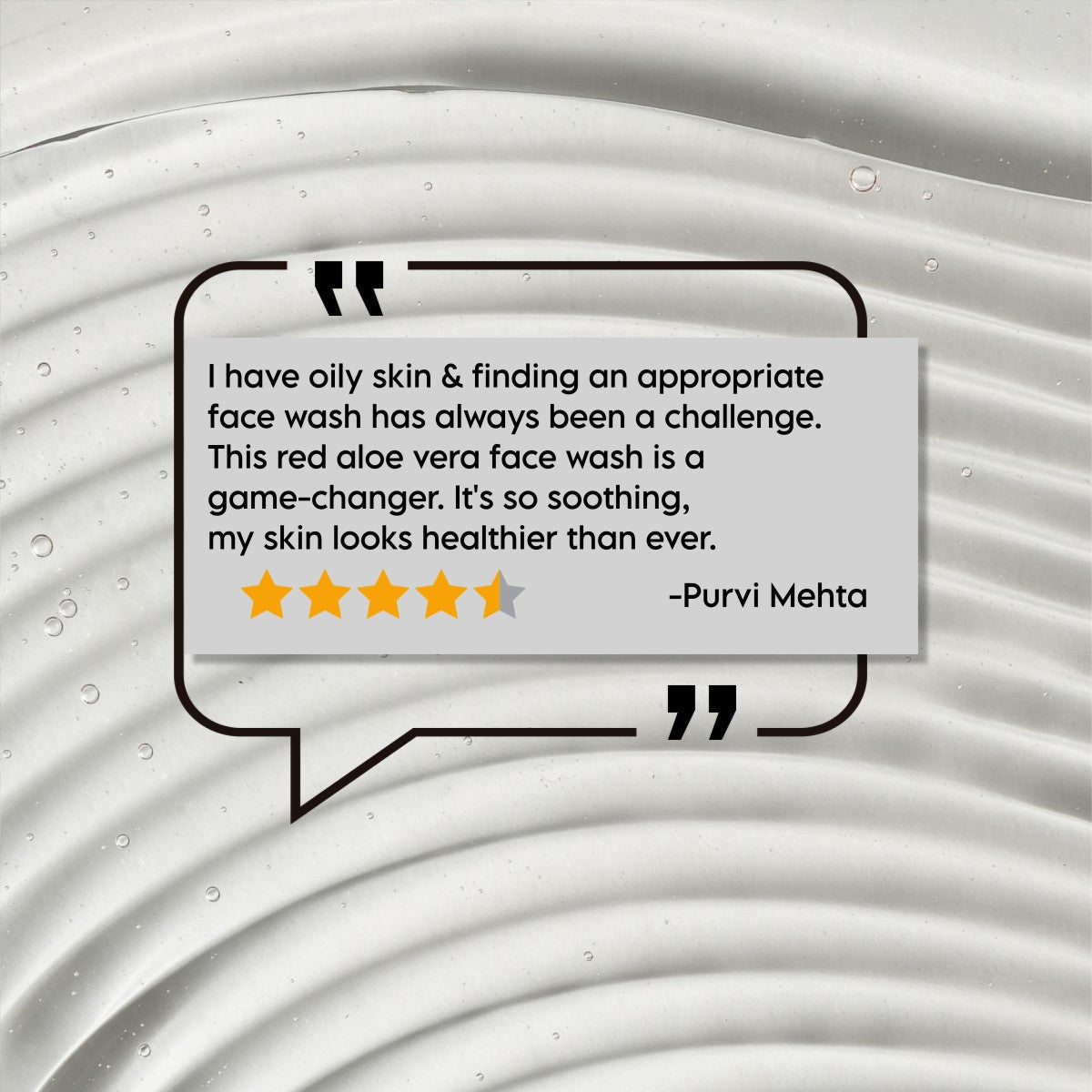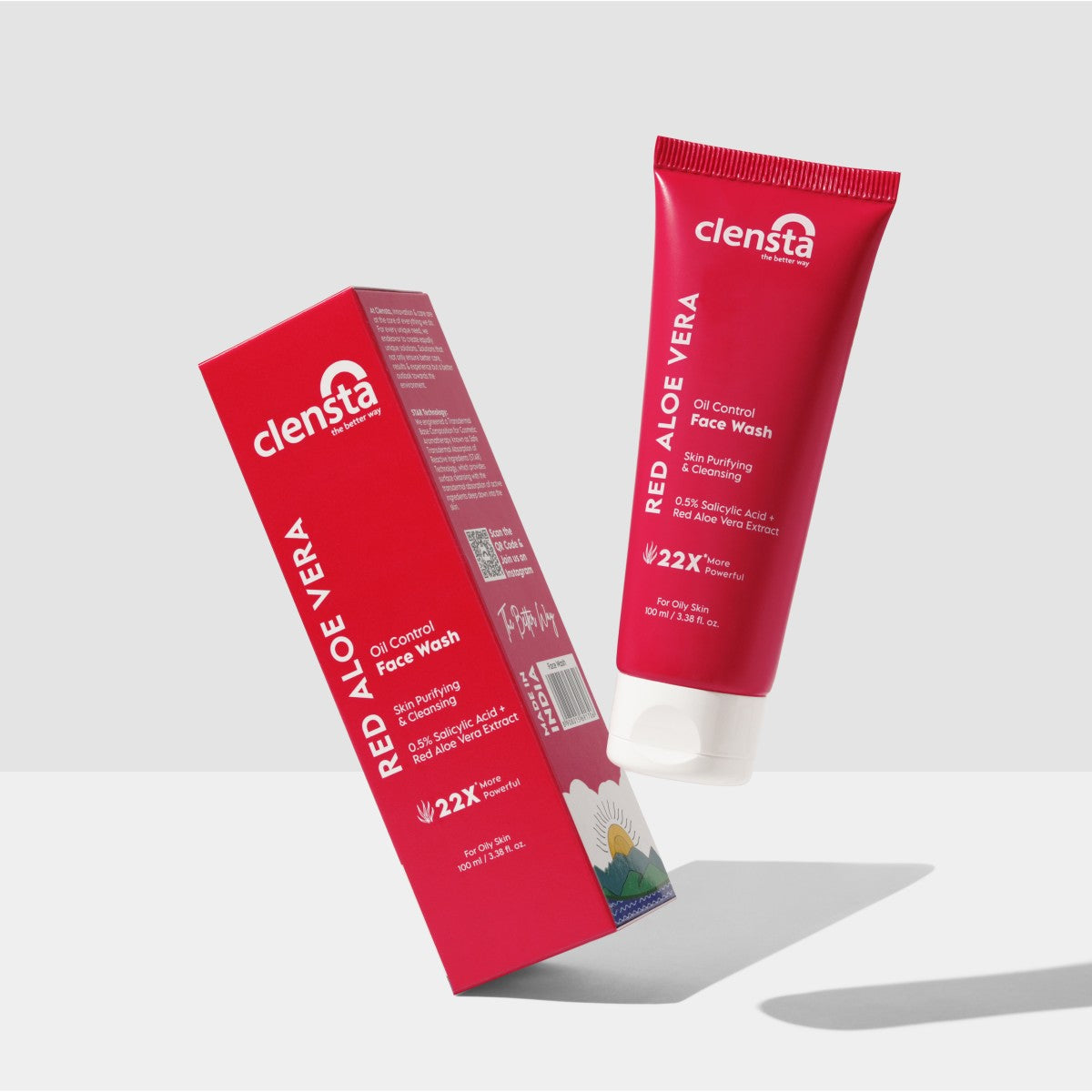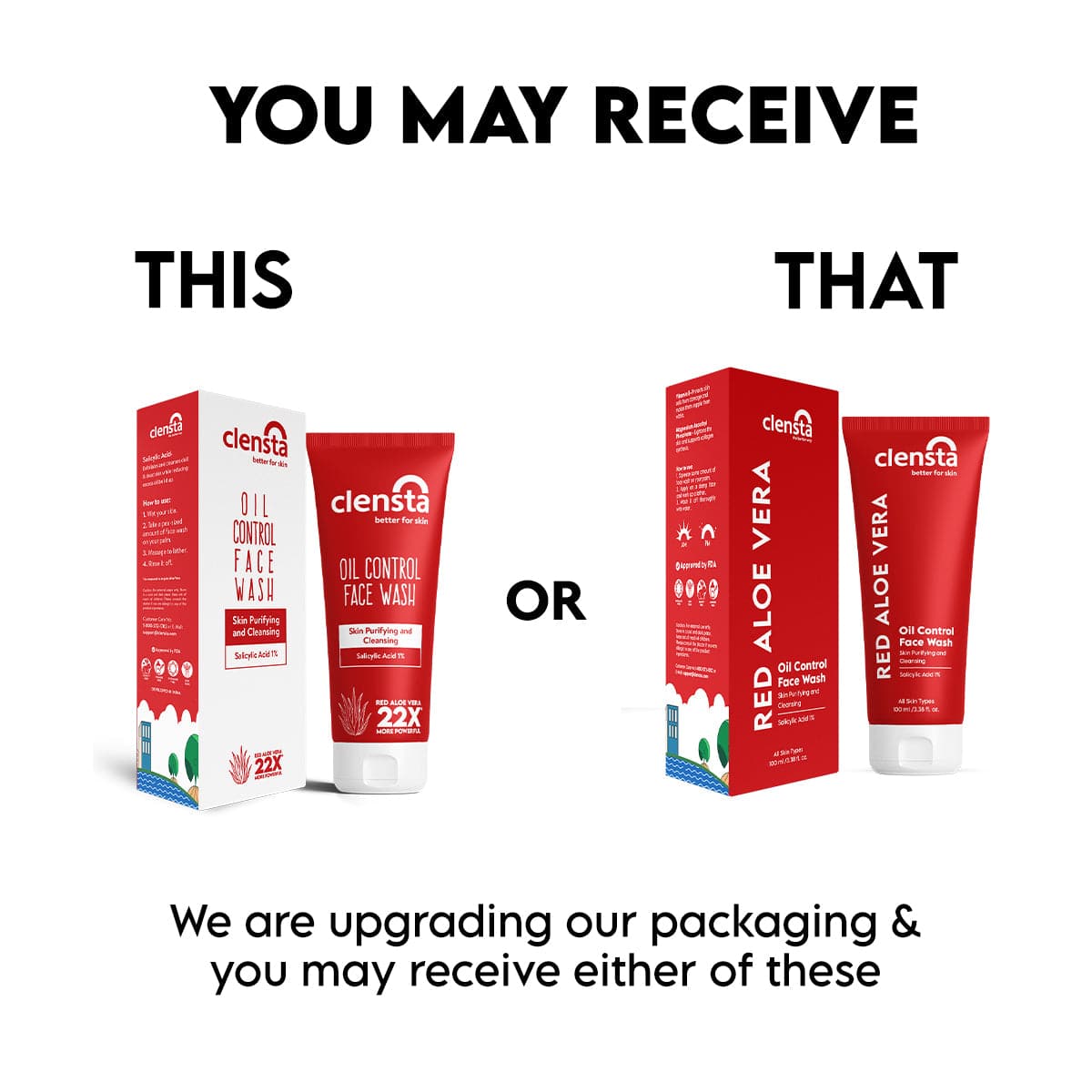 Oil Control Face Wash With 0.5% Salicylic Acid & Red Aloe Vera Extract For Acne & Pimple Prone Skin
Skin Purifying and Cleansing
OFFERS
Get Flat 30% off on orders above ₹799
Get Flat 20% off on orders above ₹599
Buy 1 Get 1 ( On Gummies, Body Lotions & Perfumes)
Add Any 2 Products in Cart & 1 product will be FREE
Get Additional 5% OFF on prepaid orders
What's in it-
Your secret weapon against acne & oil! Our Oil Control Face Wash, a fragrance-free elixir, banishes oil & active acne with ease, leaving your skin clean, matte and magnificent.
What It Does-
It's your daily oil-buster, preventing acne and clogged pores with Salicylic Acid magic. Say goodbye to the acne, oil, dirt and hello to smooth, clear, and confident skin, all with a refreshing twist.
How It Does-
Salicylic Acid is already known for its great benefits, specifically for oily skin. It unclogs the pores while cleansing the oil and dirt, making the skin noticeably firmer, brighter, and smoother. Red Aloe Vera is known for leaving behind blemish-free skin and improving its texture.

Approved By FDA | Cruelty-Free | Lab Tested | Non-Toxic | Paraben-Free | Sulphate-Free | Phthalate-Free

Salicylic Acid:

Salicylic Acid treats acne by reducing swelling & redness, allowing pimples to shrink. It dives deep into your pores, unclogging them like a pro. It zaps excess oil, banishes blackheads, and keeps breakouts at bay, leaving your skin refreshed and clear.

Red Aloe Vera Extract:

Red Aloe Vera Extract swoops in with its soothing touch. It hydrates, calms, and reduces inflammation, ensuring your skin stays balanced and never over-dried.

Purified Water, Cocamidopropyl Betaine, Sodium Lauroyl Sarcosinate, Sodium Cocoyl Isethionate, Sodium Cocoyl Apple Amino Acids, Glycerin, PEG-120 Methyl Glucose Dioleate, Sodium Benzoate, Sodium PCA, Fragrance, Phenoxyethanol (and) Ethylhexylglycerin, Red Aloe Vera Extract, Salicylic Acid, PEG – 75 Shea Butter Glycerides, Propylene Glycol, Citric Acid, Allantoin, Potassium Sorbate, Menthol, Sodium Gluconate & Color C.I. 16255.
Apply a small amount onto wet face
Gently massage in circular motion
Rinse off and pat dry.
All Clensta products are free of parabens and sulphates.
This Salicylic Acid face wash gently exfoliates the skin, reducing blackheads and whiteheads.
Use this best face wash for oily skin at least twice daily for better and softer skin.
Salicylic Acid is best suited for those with oily, acne-prone skin. If used for sensitive or dry skin, this acid can be too harsh and lead to irritation.
The oil free face wash helps reduce dark spots and pigmentation because of its anti-inflammation effects.
Salicylic Acid enriched products work well on oily skin, and the T-zone oil is reduced to a greater extent, not leaving behind its ill effects.
This oil control face wash regulates the oil on your skin. It helps you maintain the optimal amount of moisture on your face by regulating oil.
Salicylic Acid works to reduce inflammation and is less drying in nature.
Regularly using this salicylic acid face wash will clear your skin and give you a pimple-free glow.
The Oil Control Face Wash is the best face wash for oily skin, acne, and pimples.
All Clensta products are unisex and can be used by men and women both.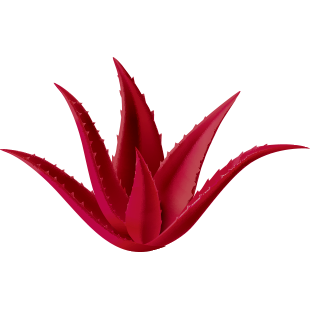 Red Aloe Vera
Red Aloe Vera shows immune-stimulating actions, reduces
the formation of melanin, and tendency towards hyperpigmentation. Therefore, it
nourishes dry skin and hair, making it smoother and livelier.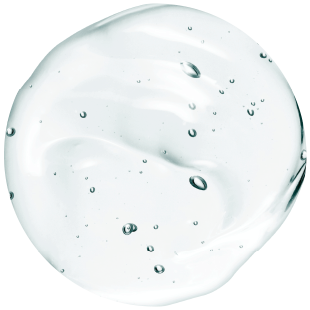 Salicylic Acid
Salicylic Acid treats acne by reducing swelling and redness, allowing pimples to shrink. It deeply cleanses the scalp by working on the flaky scalp, thereby preventing dandruff.
Good packaging
Easy to use value for money
Helpful for oily skin
What I mostly like it's the smell...and it really helps with my oily skin..you must purchase this face wash
Must have, i helped in reducing blackheads.
I have oily skin, it suits me best. I have acne prone skin, blackheads also, but it helped me so far. it was my 3rd pack now. Best best best
It's too good for oily skin
It's totally oil free, cleanse my skin well, felt super fresh after using this. Loved Clensta.