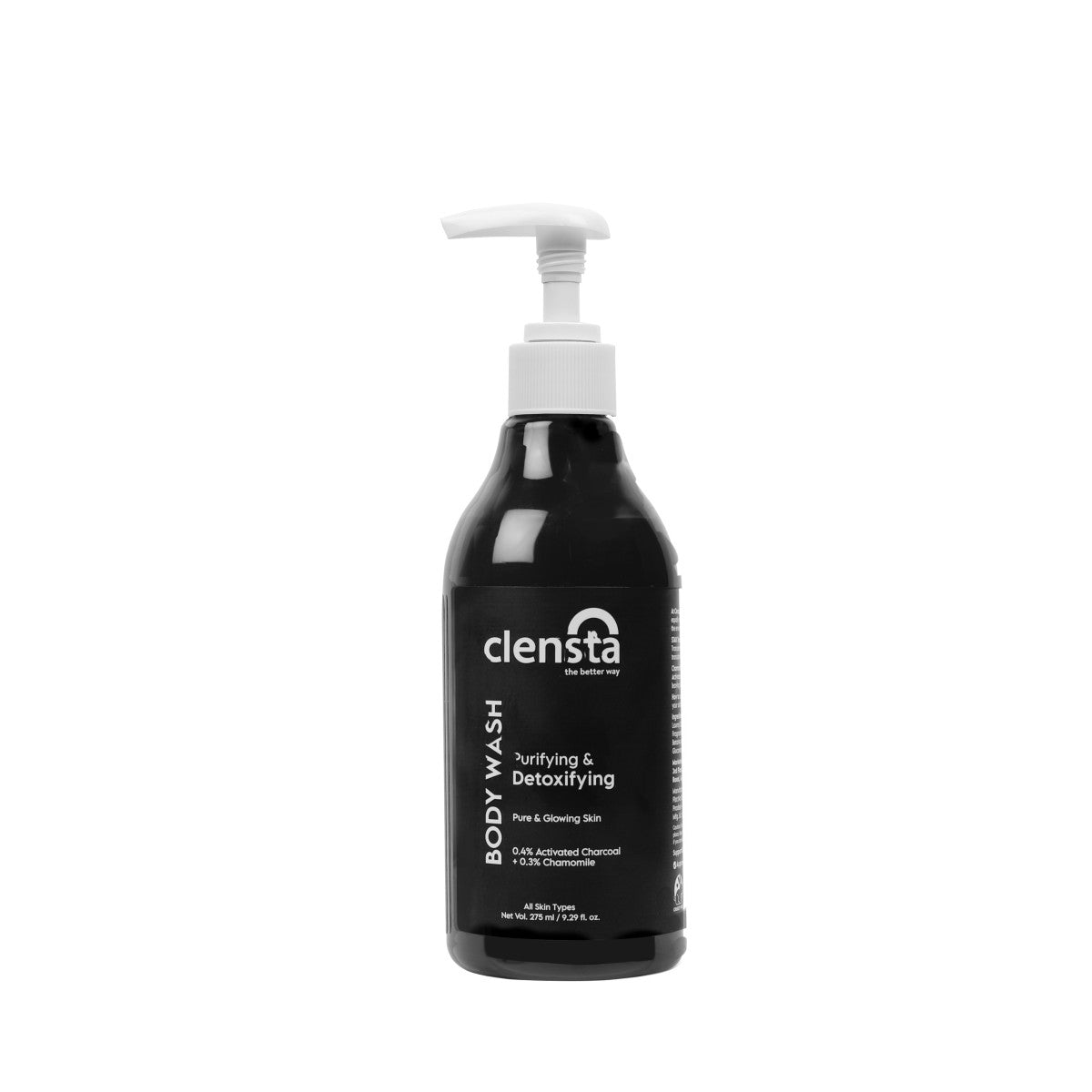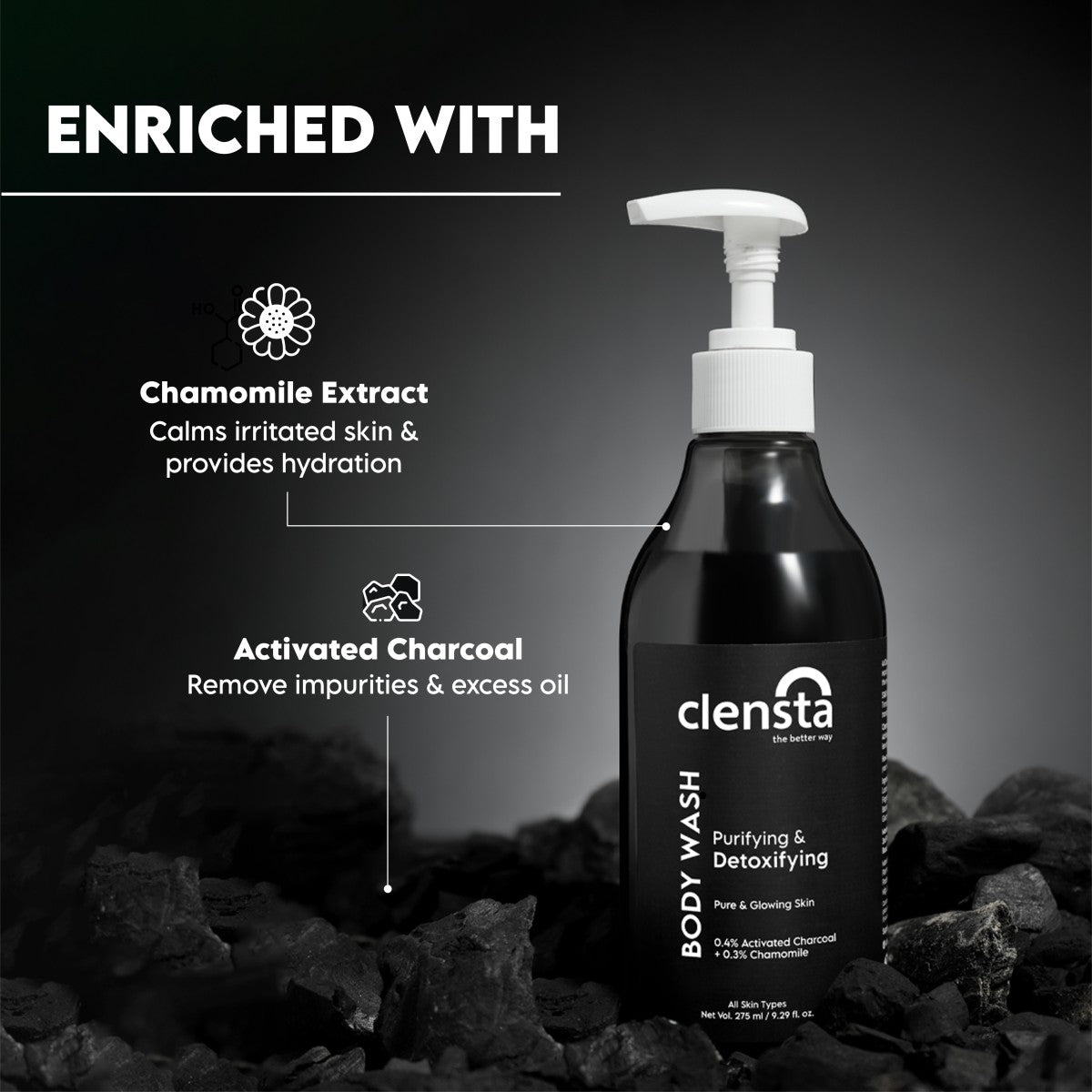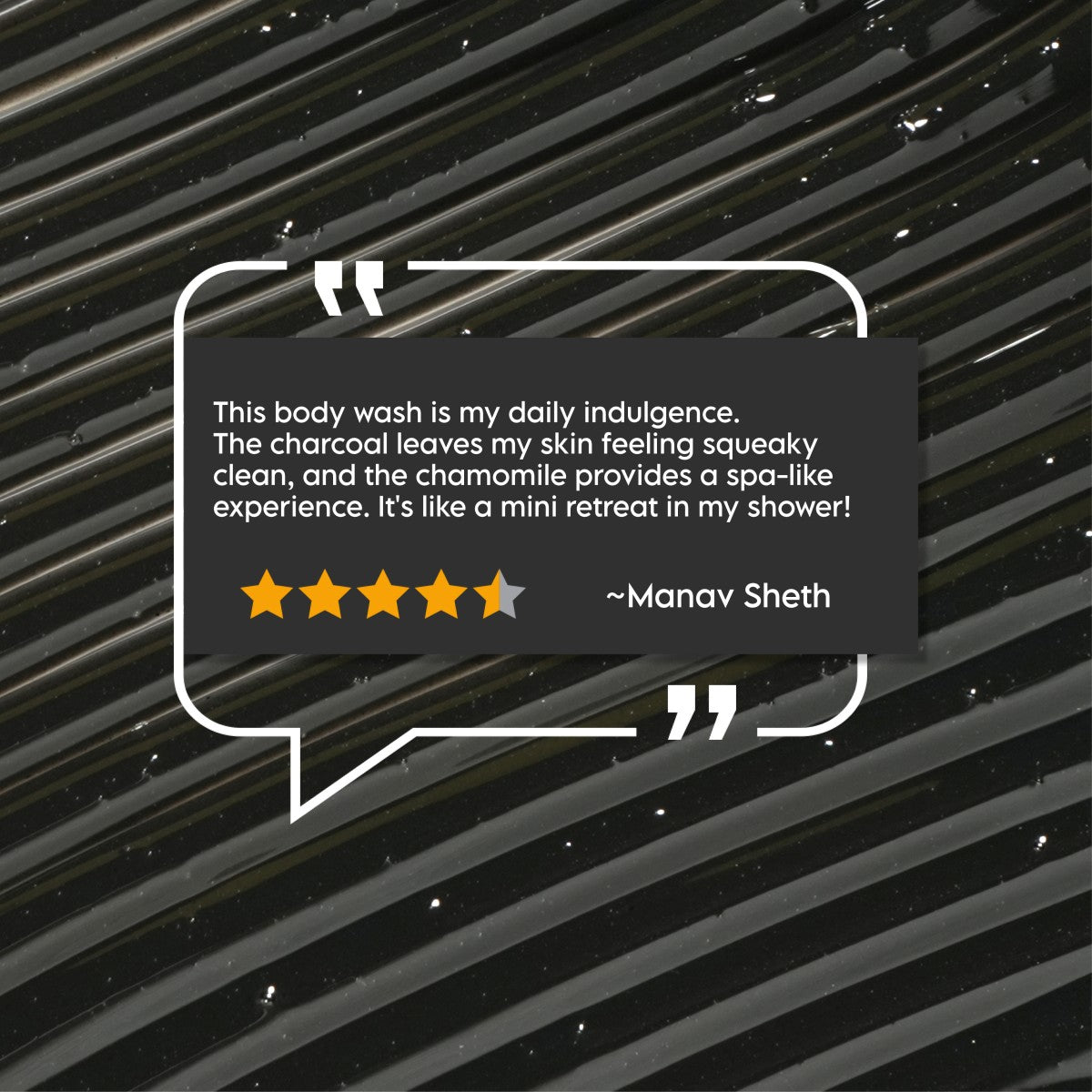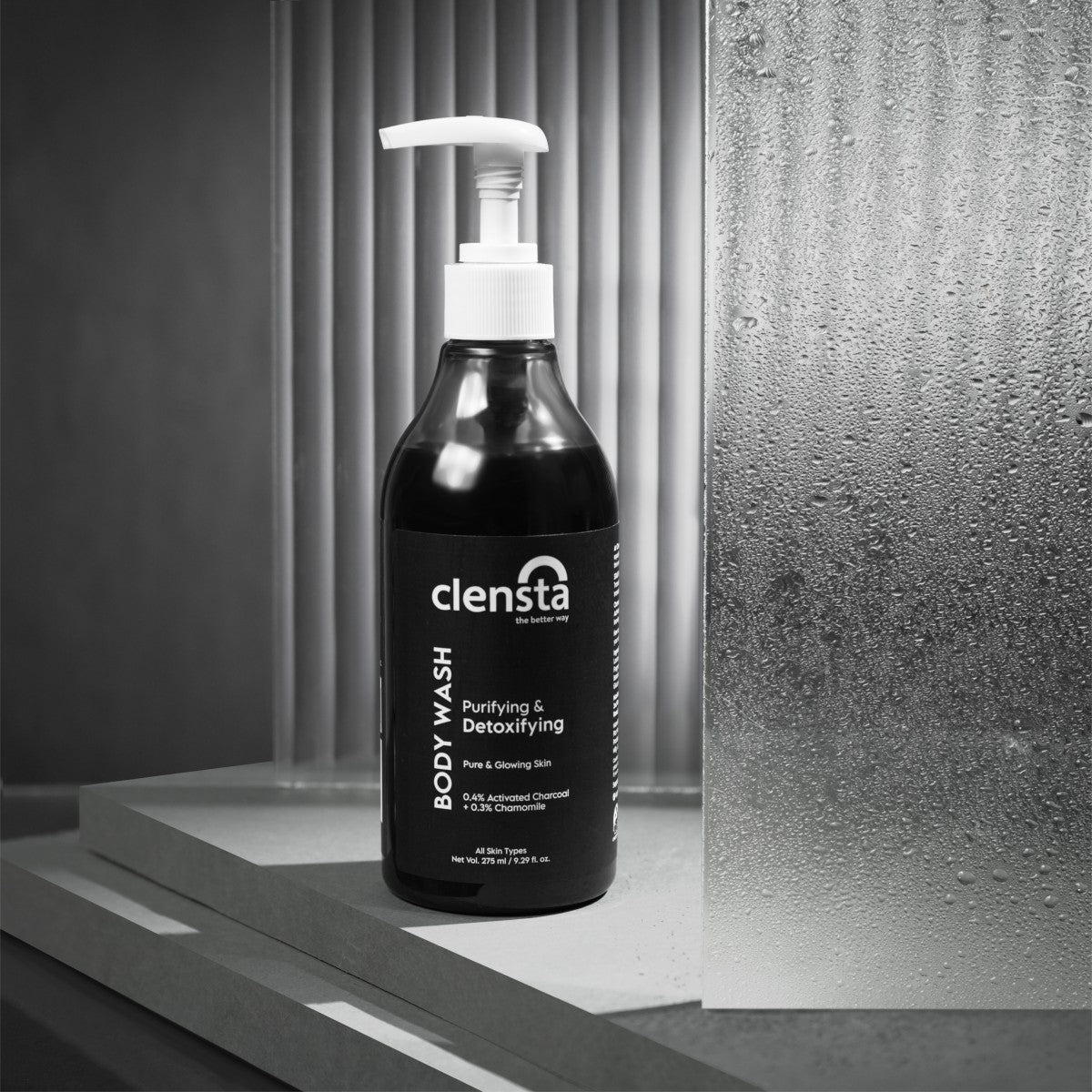 Purifying & Detoxifying Body Wash With 0.4% Activated Charcoal & 0.3% Chamomile Extract For Oil Control & Odor Protection
Activate Your Shine With Charcoal
OFFERS
Get Flat 30% off on orders above ₹799
Get Flat 20% off on orders above ₹599
Buy 1 Get 1 ( On Gummies, Body Lotions & Perfumes)
Add Any 2 Products in Cart & 1 product will be FREE
Get Additional 5% OFF on prepaid orders
What's in it-
A shower buddy that stealthily purifies your skin and detoxifies your soul, leaving you feel squeaky clean and ready to conquer the day! It battles the villains of impurities, dirt & pollution to give you stress-free care and leave your skin soft & supple.
What It Does-
Our purifying and detoxifying body wash acts as a superhero for your body, aiding in the removal of toxins and impurities while also leaving you feeling fabulous and rejuvenated. It works like a skin-refreshing reset button; it's pure magic in a bottle.
How It Does-
Activated Charcoal dives deep, sucking out gunk and grime, while Chamomile Extract swoops in, soothing your skin. Together, they're the detox dream team, leaving you fresher, smoother, and happier than a panda in a bamboo forest!

Approved By FDA | Cruelty-Free | Lab Tested | Non-Toxic | Paraben-Free | Sulphate-Free | Phthalate-Free | Pesticide-Free

Activated Charcoal:

Our body wash includes activated charcoal, which acts like a magnet for dirt and impurities. It dives deep into your pores, gently extracting excess oil and grime, leaving your skin feeling fresh and rejuvenated.

Chamomile Extract:

We've also added the soothing power of chamomile extract to our body wash. This gentle ingredient helps calm and pamper your skin, reducing redness and irritation. It's like a warm hug for your skin, leaving you feeling relaxed and refreshed after every wash.

Purified Water, Cocamidopropyl Betaine, Acrylates Copolymer, Sodium Lauroyl Sarcosinate, Decyl Glucoside, Sodium Cocoyl Apple Amino Acids, Glycerin, Fragrance, Sodium Benzoate, Sodium PCA, Phenoxyethanol (and) Ethylhexylglycerin, Betaine, Activated Charcoal Powder, Sodium Hydroxide, Chamomile Extract, Sodium Gluconate, D Panthenol (Pro-Vitamin B5) & Color C.I. 77266.
Wet your skin
Squeeze a generous amount of Purifying & Detoxifying Body Wash onto a loofah, bath sponge, or your hands
Gently work the body wash into a rich lather all over your body
Rinse thoroughly with water
The Clensta Purifying Body Wash is suitable for adults.
A body wash and shampoo have different ingredients and compositions. These should be used on the body part they are intended for, or they will not be effective.
All Clensta products are formulated to be safe and effective for both men and women.
The activated charcoal and chamomile used in the Clensta Purifying Body Wash are organically extracted and non-comedogenic.
Two-three pumps of the body wash are sufficient for a one-time use of the Clensta Purifying Body Wash.
All Clensta products are SLS, parabens, phthalates, and pesticide-free. In addition, these are non-toxic, cruelty-free, and FDA-approved.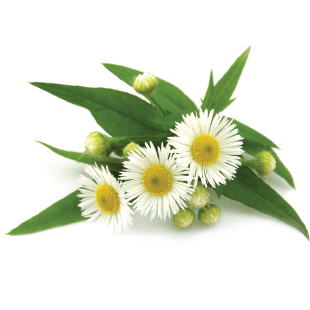 Chamomile Oil
It hydrates the skin, makes it soft,
lightens blemishes, and leaves behind radiant skin.
Activated Charcoal
It helps remove impurities and dirt from the skin, improving its texture and appearance, and leaving behind an even tone.