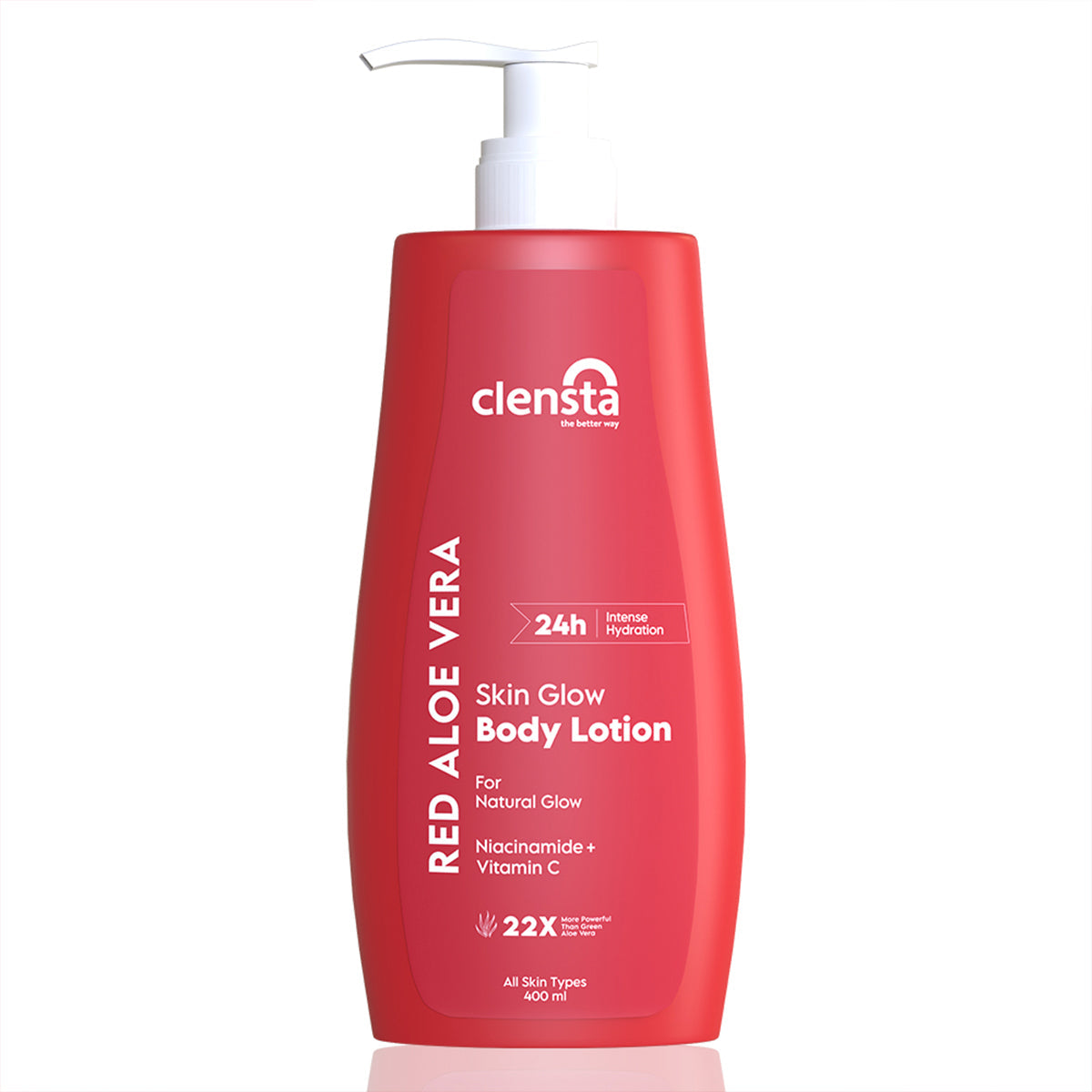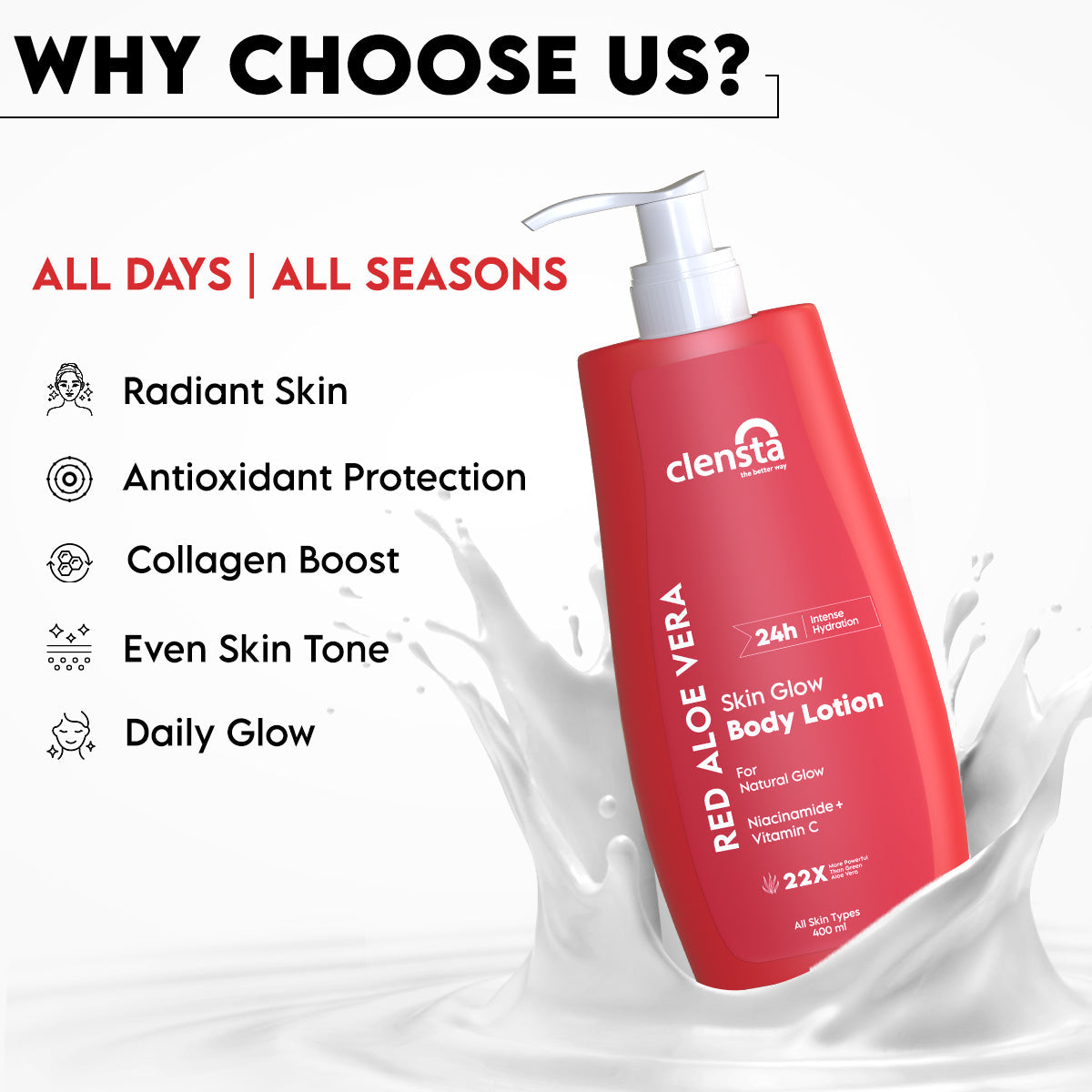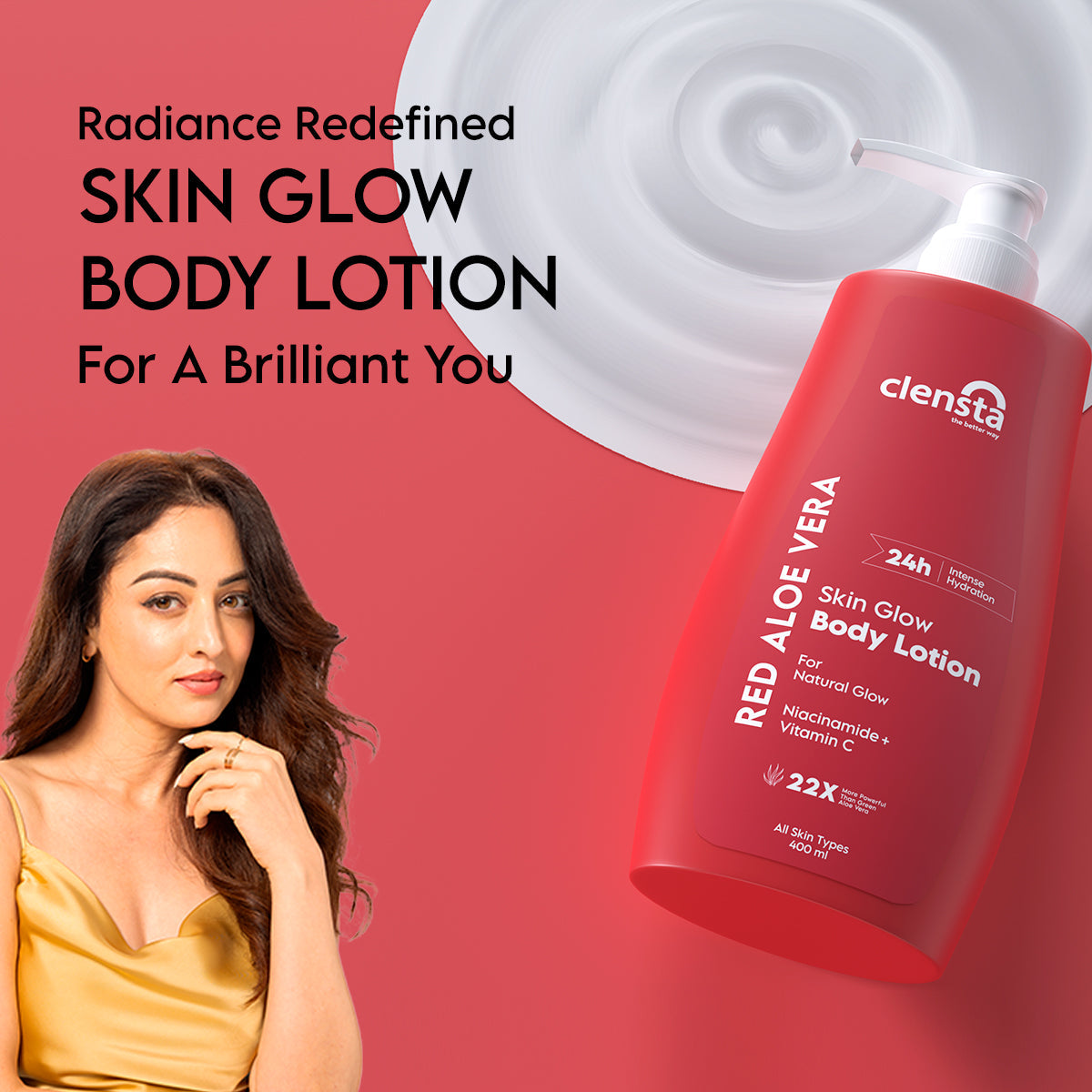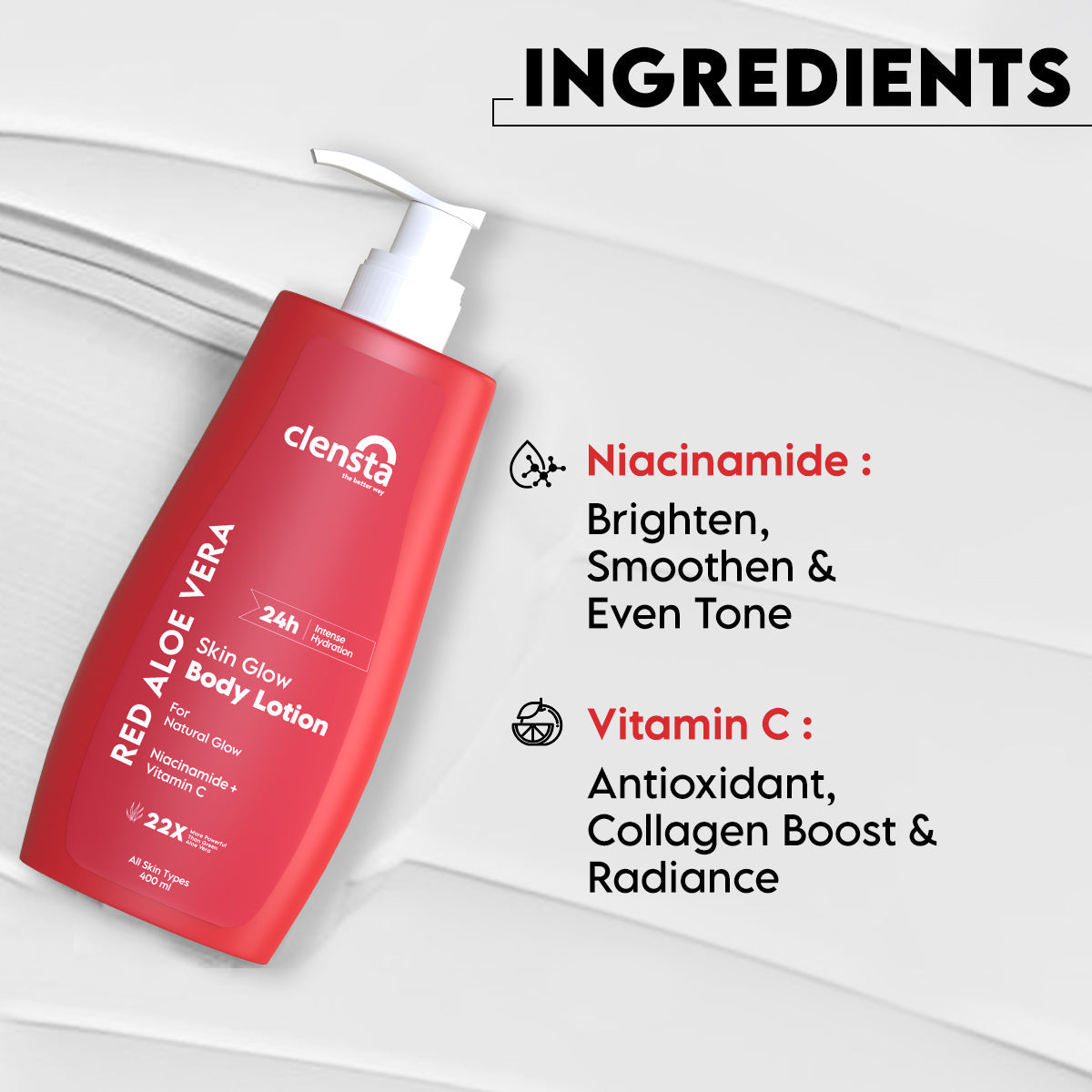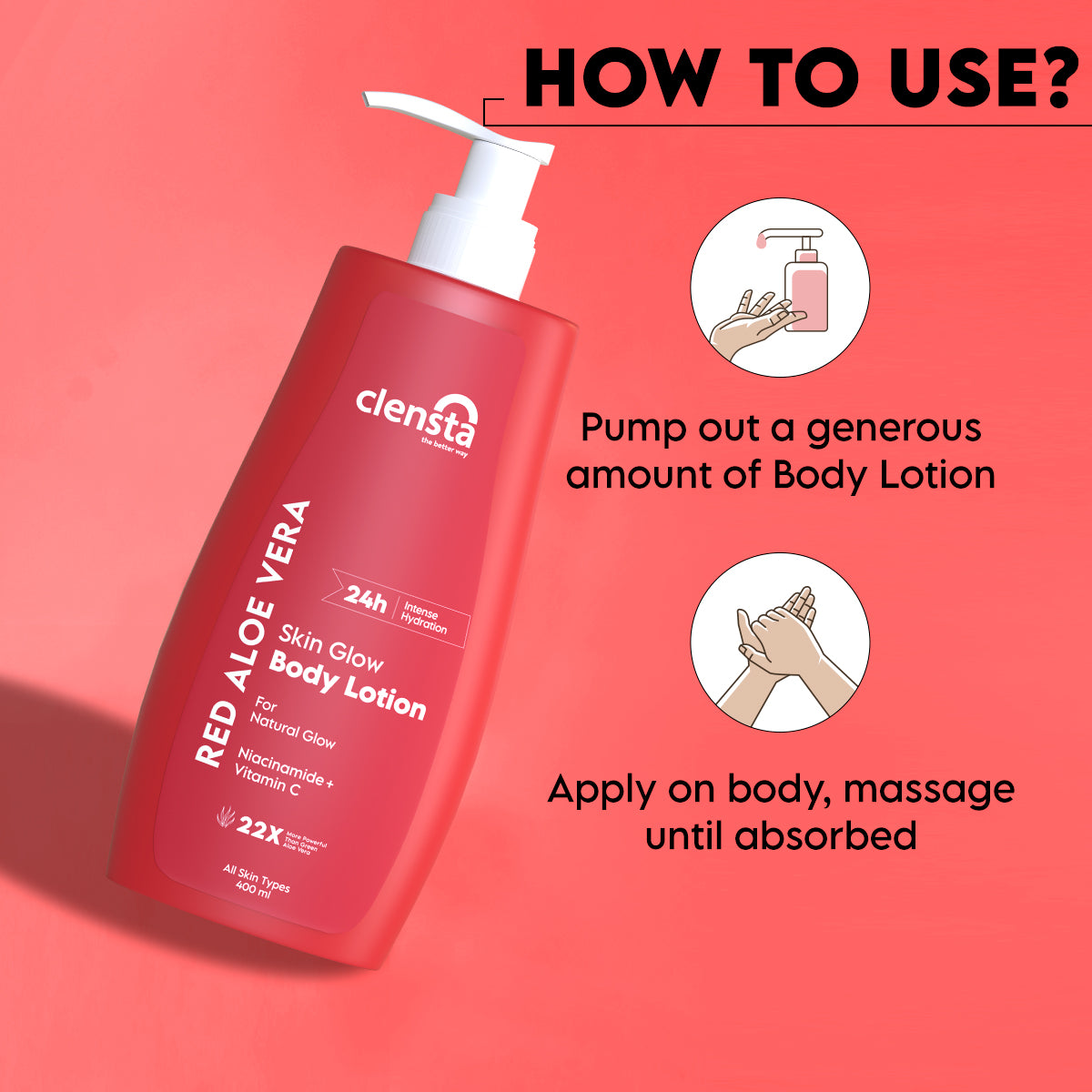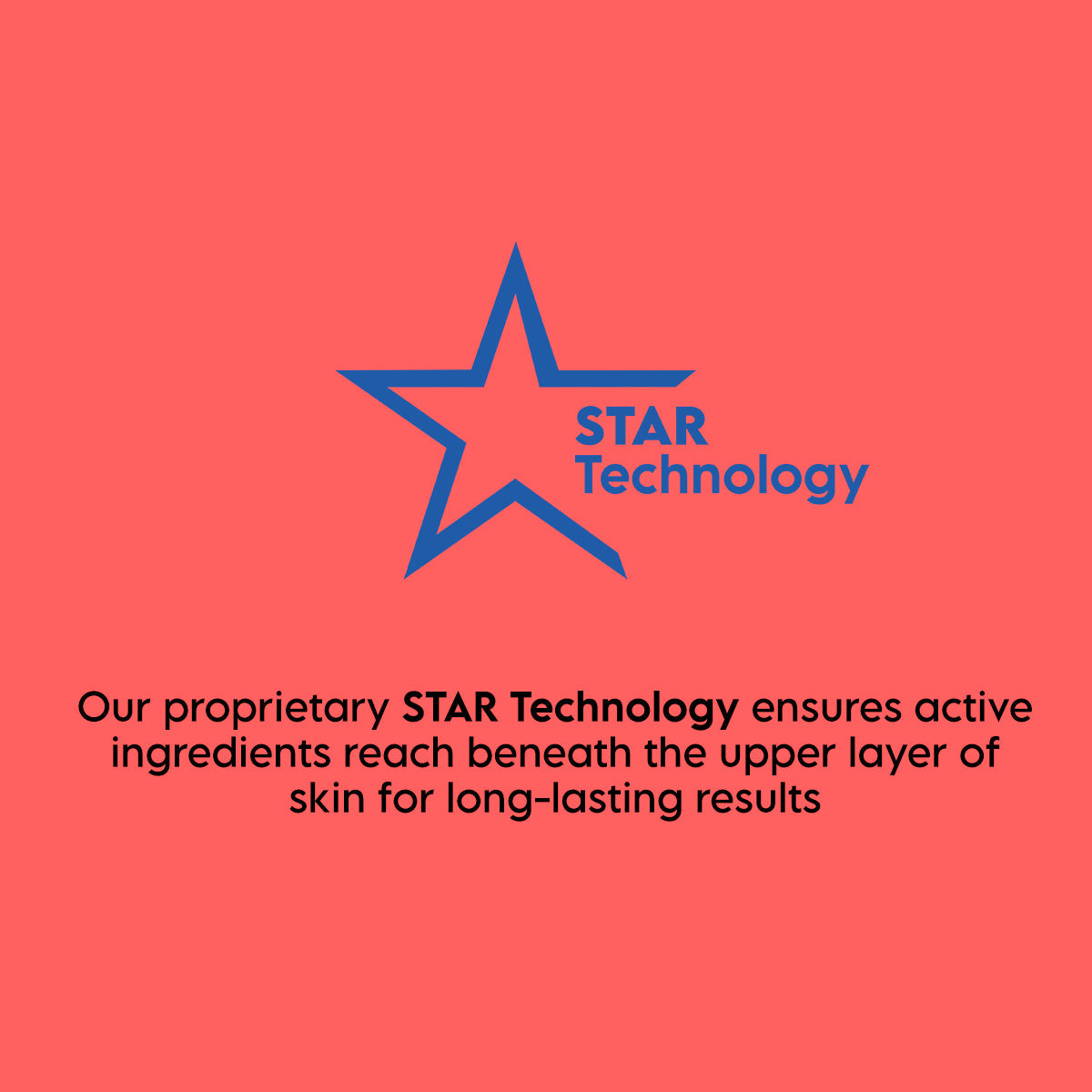 Red Aloe Vera Skin Glow Body Lotion Enriched with 2% Niacinamide and Vitamin C Formula For Tightening Pores, Softening Fine Lines, and Enhancing Skin Glow
Nourish Your Skin with Vitamin C & Niacinamide
OFFERS
Get Flat 30% off on orders above ₹799
Get Flat 20% off on orders above ₹599
Buy 1 Get 1 ( On Gummies, Body Lotions & Perfumes)
Add Any 2 Products in Cart & 1 product will be FREE
Get Additional 5% OFF on prepaid orders
What's in it-
Red Aloe Vera Skin Glow Body Lotion is a luxurious skincare product carefully crafted to rejuvenate and revitalize your skin. Enriched with powerful ingredients like Vitamin C and Niacinamide, it is formulated to enhance your skin's radiance and moisture.
What It Does-
It stimulates collagen production, which helps maintain skin's firmness and elasticity, and also works to even out skin tone, reducing the appearance of discoloration and blemishes. Niacinamide tightens enlarged pores, giving your skin a smoother and refined texture, and promoting a youthful appearance. this lotion helps repair and rejuvenate your skin, resulting in a natural, radiant glow.
How It Does-
Red Aloe Vera Skin Glow Body Lotion works in synergy to hydrate and nourish your skin, leaving it soft, supple, and glowing with health. The addition of Vitamin C and Niacinamide further enhances the lotion's ability to address various skin concerns, making it a comprehensive solution for your skincare routine

Approved By FDA | Cruelty-Free | Lab Tested | Non-Toxic | Paraben-Free | Sulphate-Free | Phthalate-Free | Pesticide-Free

Red Aloe Vera Extract:

This soothing and hydrating ingredient is at the heart of our formula, promoting skin health and radiance.

Vitamin C:

A potent antioxidant, it boosts collagen production, evens skin tone, and offers protection against free radicals, contributing to a youthful appearance.

Niacinamide:

This active ingredient tightens enlarged pores, softens fine lines, and enhances skin tone, making your skin look and feel more youthful.

Aqua, Glycerin, Caprylic Capric Triglyceride, Cetostearyl Alcohol, Coconut Oil, Stearic Acid, Iso Propyl Myristate, Niacinamide, Olive Oil, Sodium Hydroxide, Xylitol and Glucose and Anhydro Xylitol and Phonex Dactylifera Extract and Aloe vera Extract, Emulsifying Wax, Tween 20, Red Aloe vera Gel, Shea Butter, Almond Oil, Carbomer, Phenoxyethanol, Fragrance, Sodium Benzoate, Potassium Sorbate, Sodium Gluconate, Sodium Ascorbyl Phosphate.
Pump and apply generously to face and body.
Massage until fully absorbed.
Use morning and night for best results
Yes, our product is cruelty-free, and it contains natural ingredients like Red Aloe Vera Extract, Shea Butter, and Almond Oil.
Vitamin C
Our Vitamin C-infused gel lightens your skin dark spots, and encourages the creation of collagen. It offers antioxidant defense, keeping your skin young & luminous and giving you a beautiful complexion.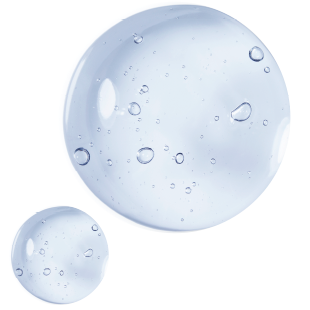 Niacinamide
It is also known as Vitamin B3 that is infused to this gel to soothe and hydrate your skin. This reduces redness and improves the texture of your skin. It reduces pores and manages excess oil, giving your skin a smoother, healthier appearance.