Skin Glow Face Scrub With 1% Niacinamide, 0.5% Vitamin E & 3% Walnut Scrub For Fresh Glow Daily Polish
Deep Cleansing and Skin Brightening
OFFERS
Get Flat 30% off on orders above ₹799
Get Flat 20% off on orders above ₹599
Buy 1 Get 1 ( On Gummies, Body Lotions & Perfumes)
Add Any 2 Products in Cart & 1 product will be FREE
Get Additional 5% OFF on prepaid orders
An everyday gentle brightening and detan scrub made with a balanced amount of Niacinamide, Walnut shell, and Turmeric extract for regular cleansing of sun, dirt, and pollution from deep skin pores. This face detan scrub is enriched with the additional benefits of Red Aloe Vera, and essential nutrients impart stress-relieving benefits to the mind and skin.
The exfoliating Walnut shell granules work to reverse the effects of sun tan and pollution from the skin. Niacinamide improves the appearance of dull, dark skin and treats hyperpigmentation. Turmeric extract works well to provide a bright glow, brighten, lighten and add lustre to the skin. Altogether, these ingredients work together to leave you with a smooth and even skin tone.
The scrubbing of this enriched detan scrub restores skin's natural elasticity while improving sagging and fine lines. This face scrub can be used for the neck and deep facial skin pores. Don't forget to moisturise your skin post-application of the scrub to achieve soft, supple skin.
Approved By FDA | Cruelty-Free | Lab Tested | Non-Toxic | Paraben-Free | Sulphate-Free | Phthalate-Free
Niacinamide:
A form of vitamin B3, offers a multitude of benefits for your skin. It works wonderfully to make your skin smoother and younger-looking by reducing the visibility of pores, fine lines, and wrinkles. Niacinamide is a great option for people with oily or acne-prone skin because it also aids in controlling oil production. Niacinamide is an essential component of your skincare regimen if you want to obtain a healthier and more radiant complexion because of its calming and anti-inflammatory properties.
Vitamin E:
It is a loved skincare component known for its effective antioxidant properties. This all-natural powerhouse shields your skin from the aging-acceleration impacts of free radicals, which include UV radiation and environmental pollutants. You are giving your skin the nutrients and defense it needs by using Vitamin E in your skincare routine.
Walnut Scrub:
It is a mild exfoliant made from finely powdered walnut shells that has many skin-friendly properties. Your skin will feel revived and refreshed after using this natural exfoliator to remove dead skin cells and unclog pores. Its coarse texture offers a light massage that encourages blood flow, which helps to produce a healthy, rosy complexion.
D.M. water, Light liquid paraffin, stearic acid, glyceryl monostearate-SE, walnut shell, glycerin, turmeric extract, emulsifying wax, ceteareth-20, isopropyl myristate, dimethicone, niacinamide, red aloe vera extract, fragrance, titanium dioxide, DMDM hydantoin, triethanolamine, carbomer, disodium EDTA, D-panthenol, methylchloroisothiazolinone and methylisothiazolinone
Apply a small amount onto wet face
Gently massage in circular motion
Rinse off and pat dry your face
This face scrub has potent ingredients like walnut shell granules, turmeric extract, and niacinamide that are highly effective against blemishes and pigmentation. (1-2 months)
This face exfoliator is suitable for all skin types - normal, oily, dry, and combination.
The potent ingredients of this detan face scrub are highly effective for acne-prone skin. Niacinamide, Turmeric extract, and Walnut Shell are the best acne-prone skin-friendly ingredients.
This face scrub has potent ingredients that are highly effective against blemishes and hyperpigmentation. Walnut shell, Turmeric extract, Niacinamide, and Red Aloe Vera work together to give you smooth, blemish-free, and pigmentation-free skin.
All Clensta products are unisex and can be used by men and women for all skin types.
Pre-cleanse your face.Apply it all over the face and neck.Scrub it with wet hands in a circular motion for 2-3 minutes.Wash it off with water.
You can use this skin brightening scrub on your neck, knees, elbows, arms, and face.
This face exfoliator has a shelf life of 24 months.
Vitamin E
Vitamin E protects against sun damage and nourishes and protects the skin from damage caused by free radicals.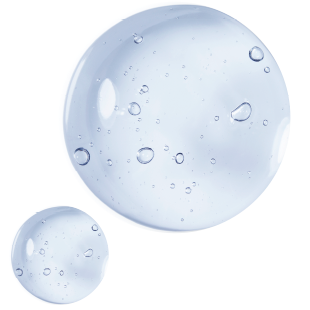 Niacinamide
It is also known as Vitamin B3 that is infused to this gel to soothe and hydrate your skin. This reduces redness and improves the texture of your skin. It reduces pores and manages excess oil, giving your skin a smoother, healthier appearance.
Walnut Shell
Reduces signs of ageing and scrubs the sun damage, dirt, and impurities from deep pores keeping the acne and blemishes away.
Good face scrub
Very nice face scrub, skin glows.
Very good product
Very good product for natural glow
Must buy
This skin glow face scrub is the best thing ever! The packaging makes it even better. If you are facing dull skin issues then do try this as it helped me to regain the glow.
Good quality face scrub
This face scrub is very good quality.