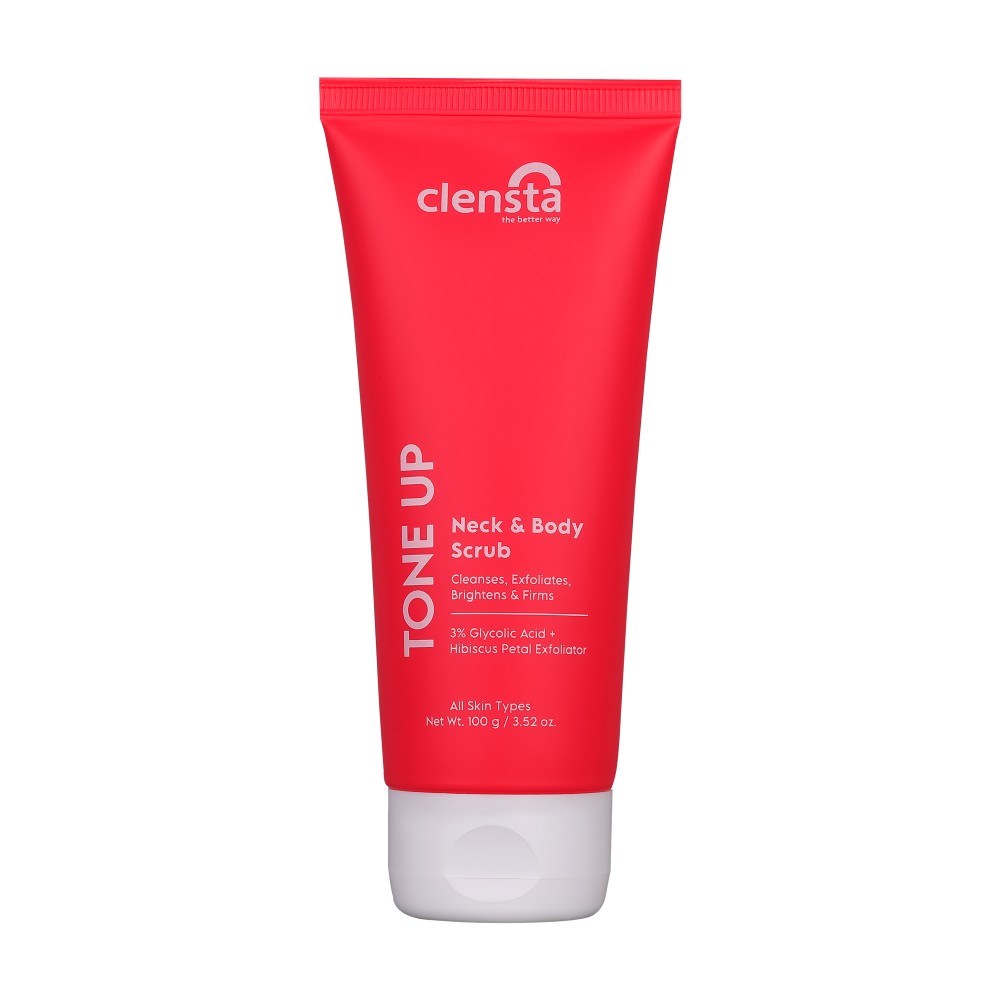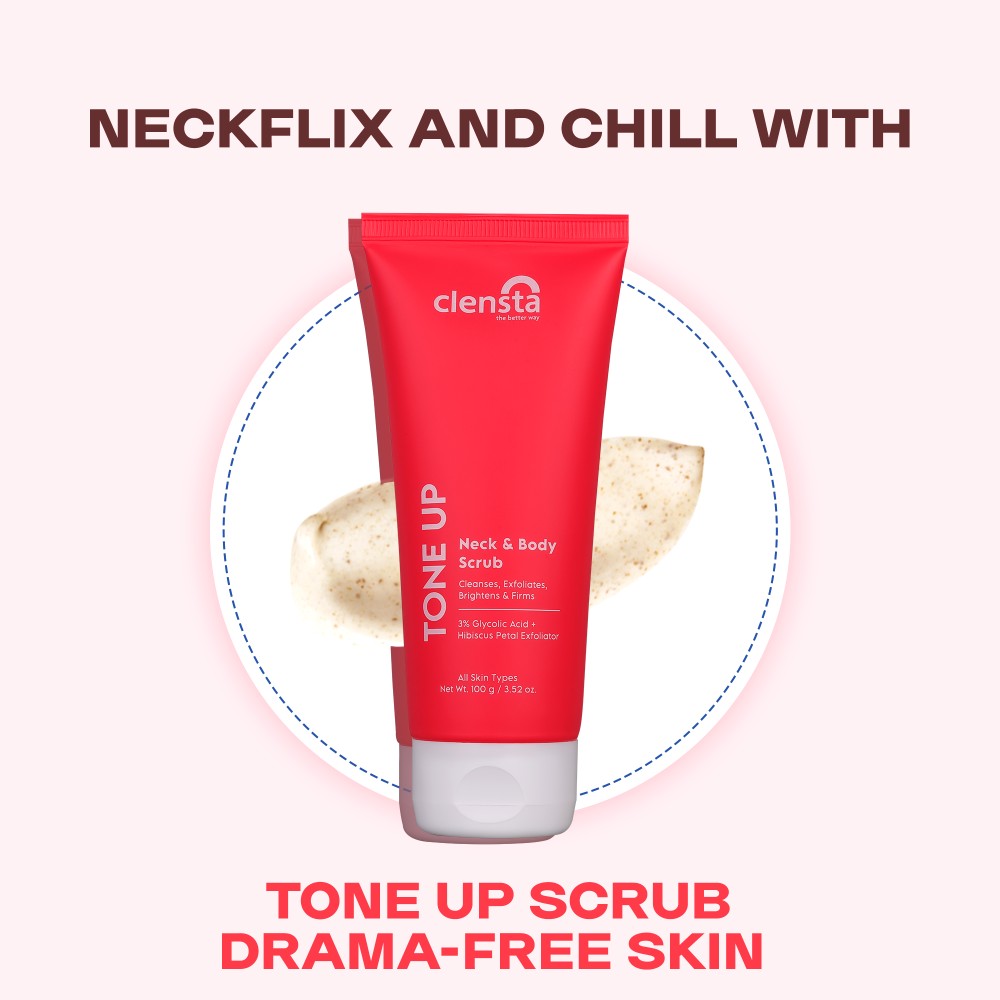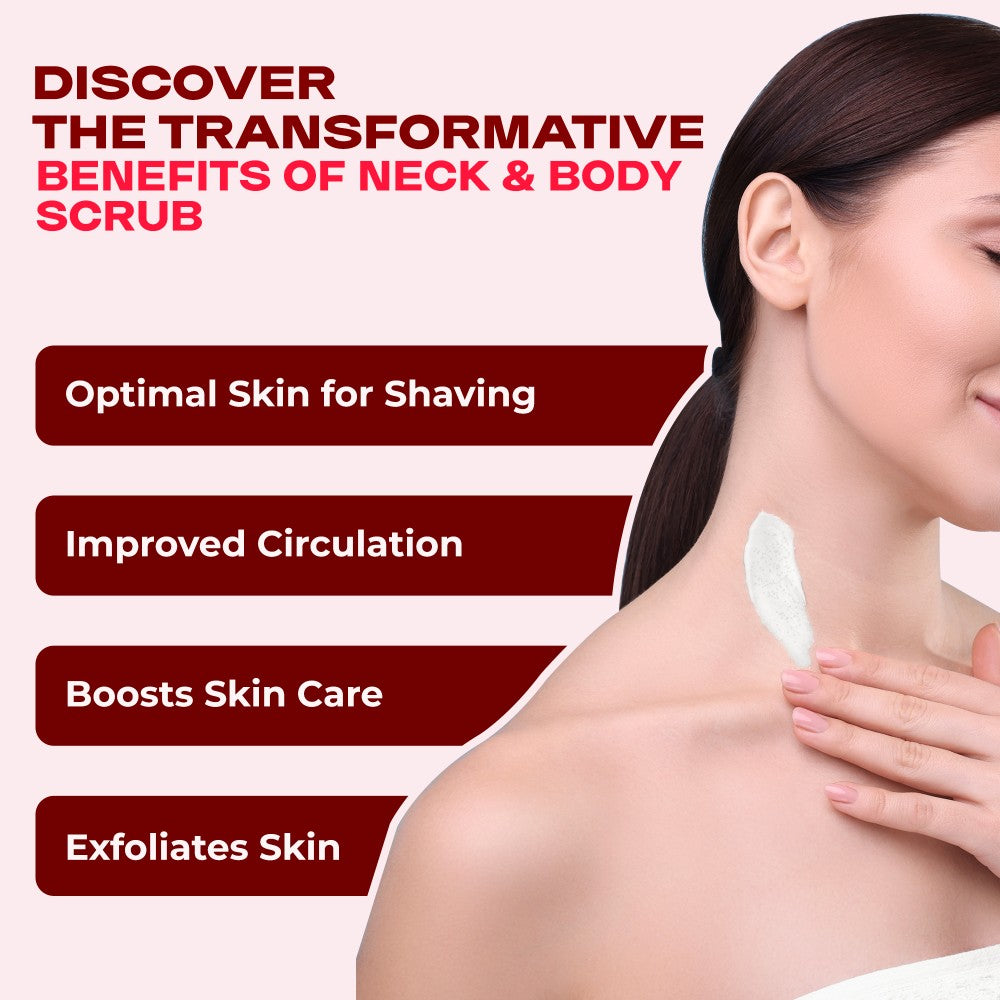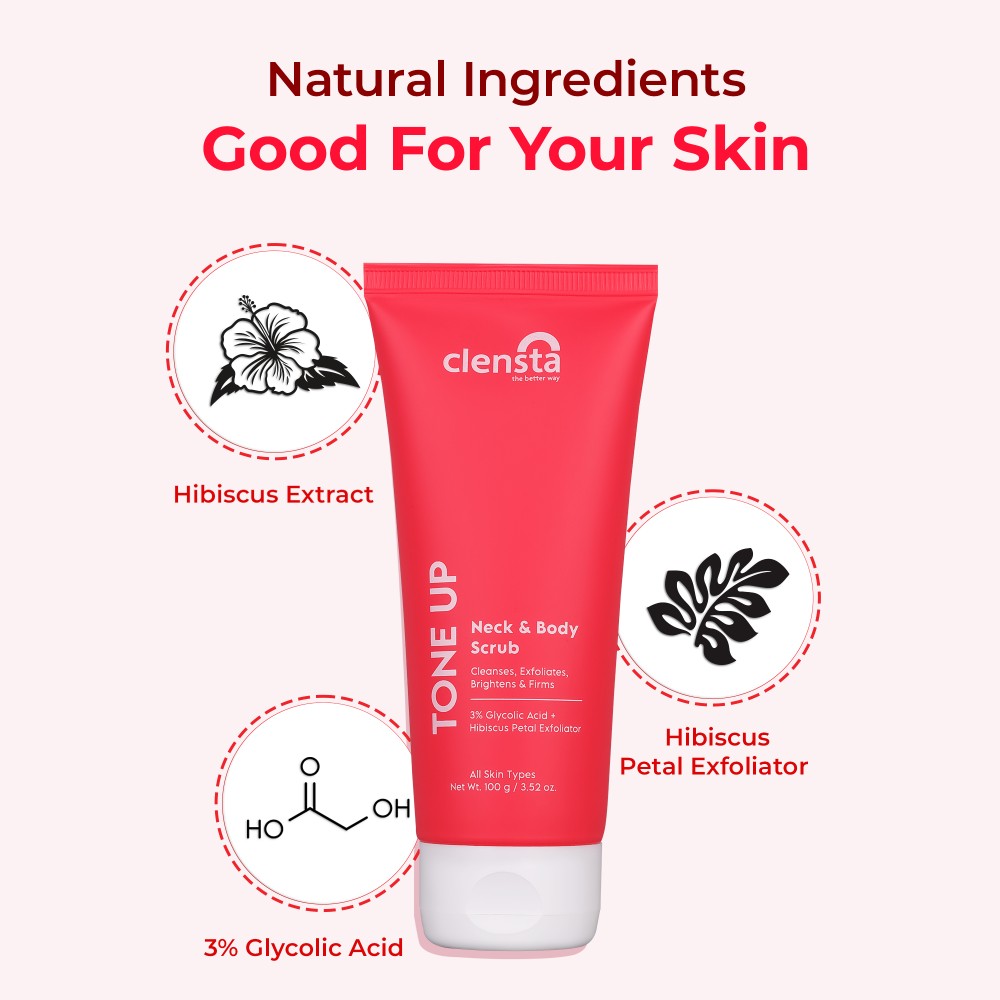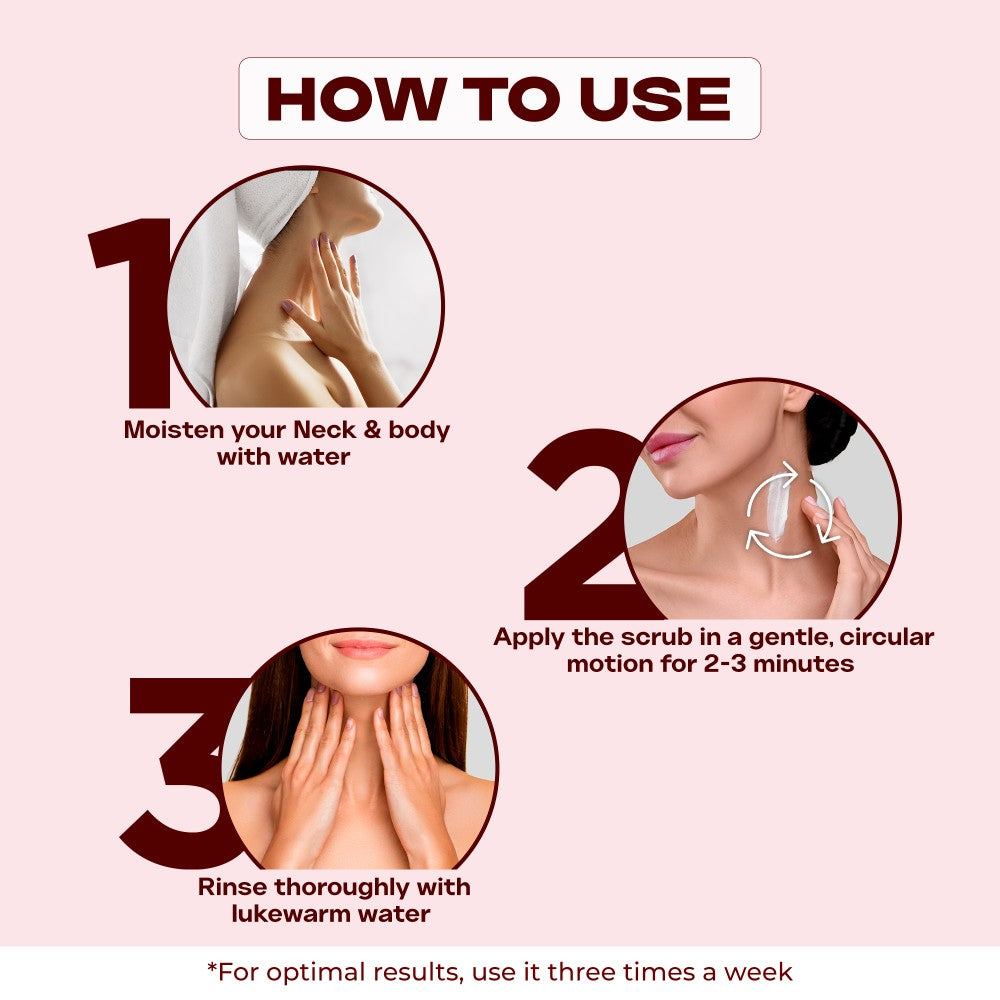 Tone Up Neck & Body Scrub Enriched With 3% Glycolic Acid & Hibiscus Petal Exfoliator
Cleanses, Exfoliates, Brightens & Firms
OFFERS
Get Flat 30% off on orders above ₹799
Get Flat 20% off on orders above ₹599
Buy 1 Get 1 ( On Gummies, Body Lotions & Perfumes)
Add Any 2 Products in Cart & 1 product will be FREE
Get Additional 5% OFF on prepaid orders
What's in it-
Discover our all new revitalizing Hibiscus Elixir Scrub with Glycolic Acid, a luxurious skincare essential designed to exfoliate, hydrate, and renew your neck and body.Give your body the shine it deserves with tone up neck & body scrub.
What It Does-
Tone up Neck & Body scrub gently removes impurities, revealing smoother, radiant skin. Hibiscus and glycolic acid work together to reduce roughness, improve texture, and provide a refreshing glow.
How It Does-
The natural exfoliation of hibiscus petals combined with glycolic acid's effectiveness makes this scrub a powerhouse. It unclogs pores, enhances absorption, and helps you achieve a spa-worthy self-care experience from the comfort of your own home. Your path to velvety, even skin starts here.

Approved By FDA | Cruelty-Free | Lab Tested | Non-Toxic | Paraben-Free | Sulphate-Free | Phthalate-Free | Pesticide-Free

Glycolic Acid:

Glycolic acid offers effective exfoliation by unclogging pores and improving skin texture. It helps reduce roughness, refine skin, and enhance absorption of other skincare products.

Hibiscus Petal Exfoliator:

The slightly coarse texture of hibiscus petals provides gentle exfoliation, removing dead skin cells and impurities without causing irritation. These petals also offer natural hydration and a soothing experience.

Purified Water, Caprylic/Capric Triglyceride, Glycolic Acid, Glycerin, Stearic Acid, Shea Butter ,Walnut Beads, Cetyl Alcohol, Cetostearyl Alcohol, Arlacel 165, Niacinamide, Carbomer, Ethylhexylglycerin, Almond Oil, Apricot Oil, Allantoin, Licorice Extract, Green Tea Extract, Hibiscus Extract, Hibiscus Petal Exfoliator, Allantoin, Disodium EDTA, Fragrance
Damp your skin
Massage scrub gently for 2-3 minutes
Rinse well
Yes, our scrub is designed to be gentle. However, perform a patch test if you have sensitive ,skin to ensure compatibility.
Absolutely! Exfoliating enhances product absorption. Apply your favorite moisturizer after using the scrub for the best results.
Results may vary, but many users notice smoother, refreshed skin after a few uses. Consistency is key for long-term benefits.