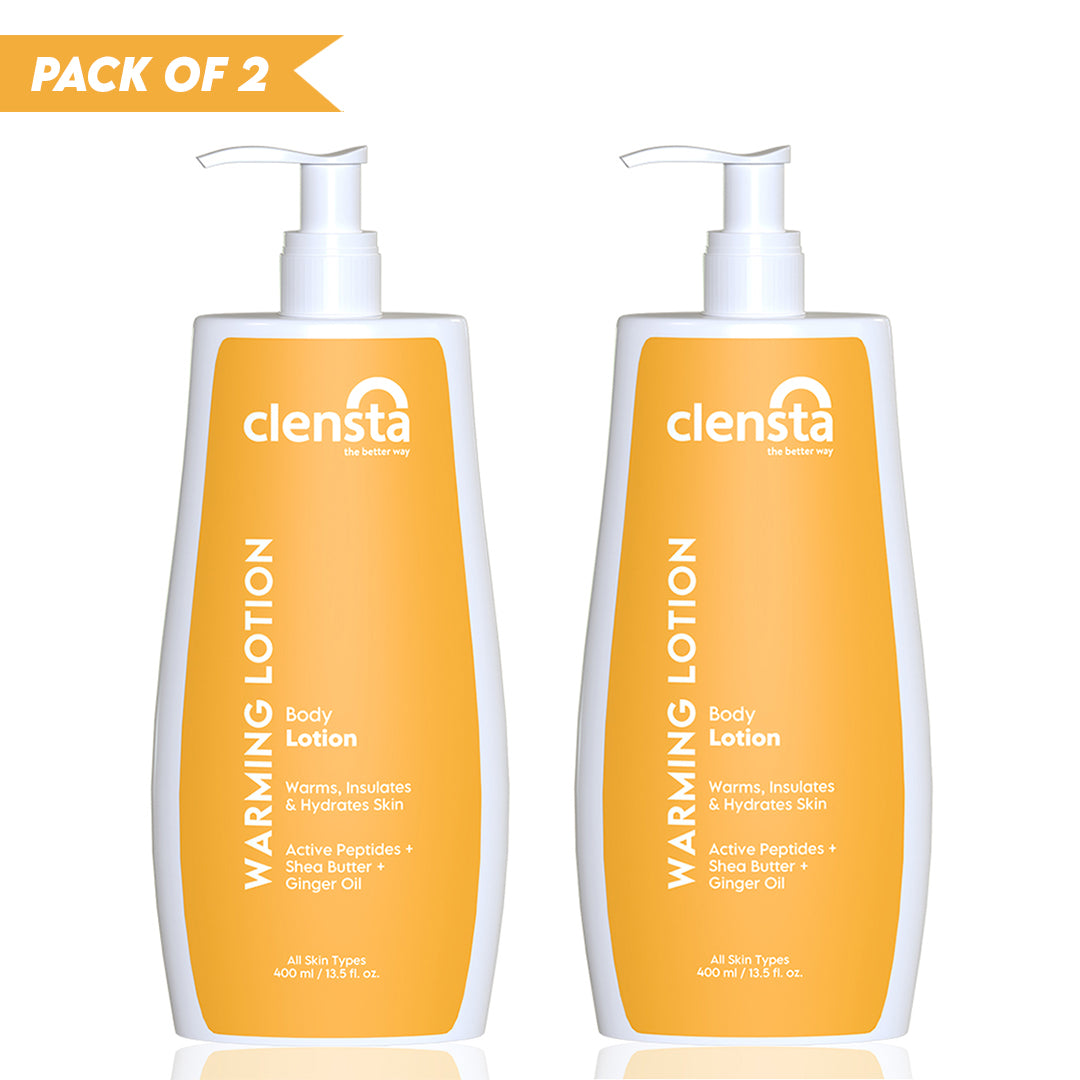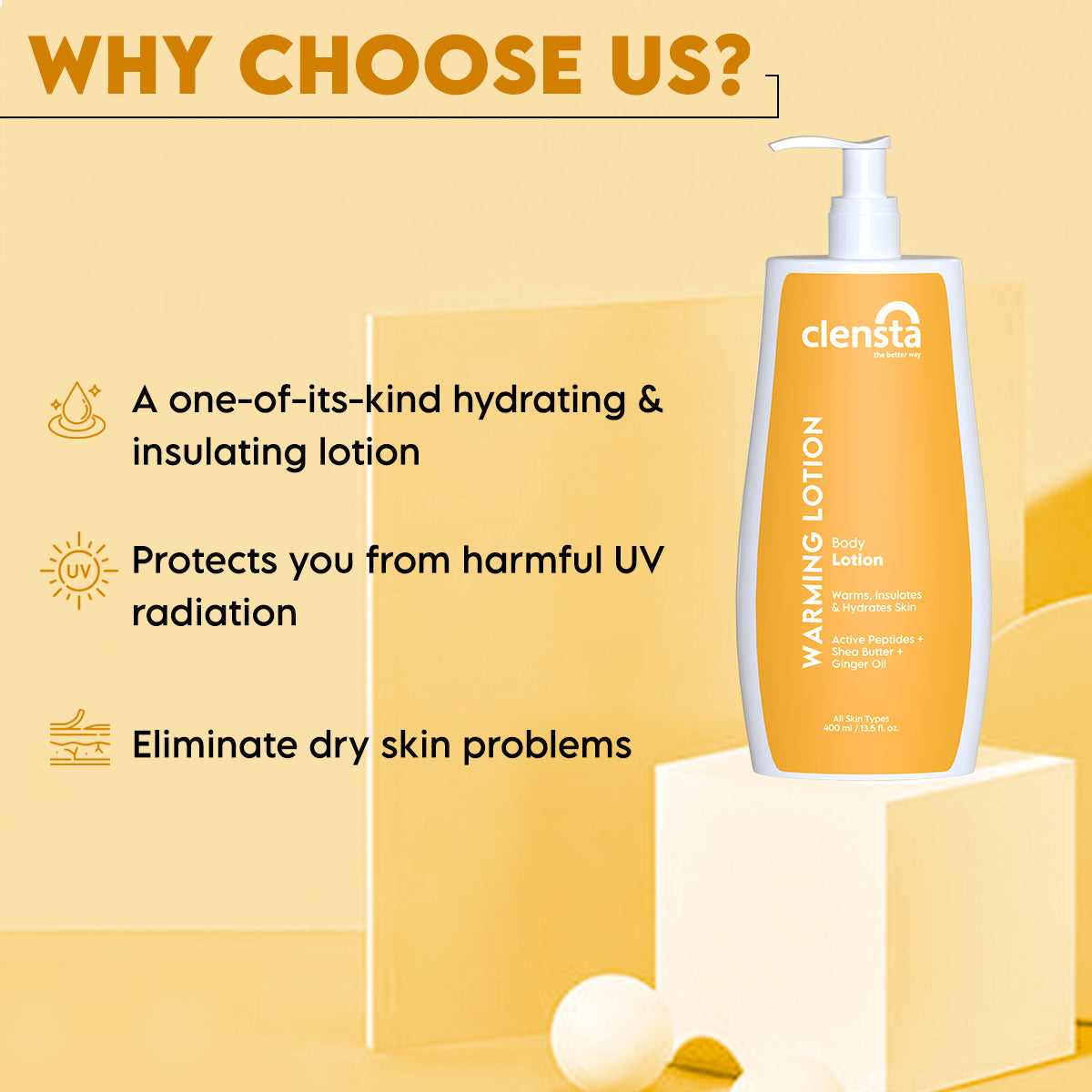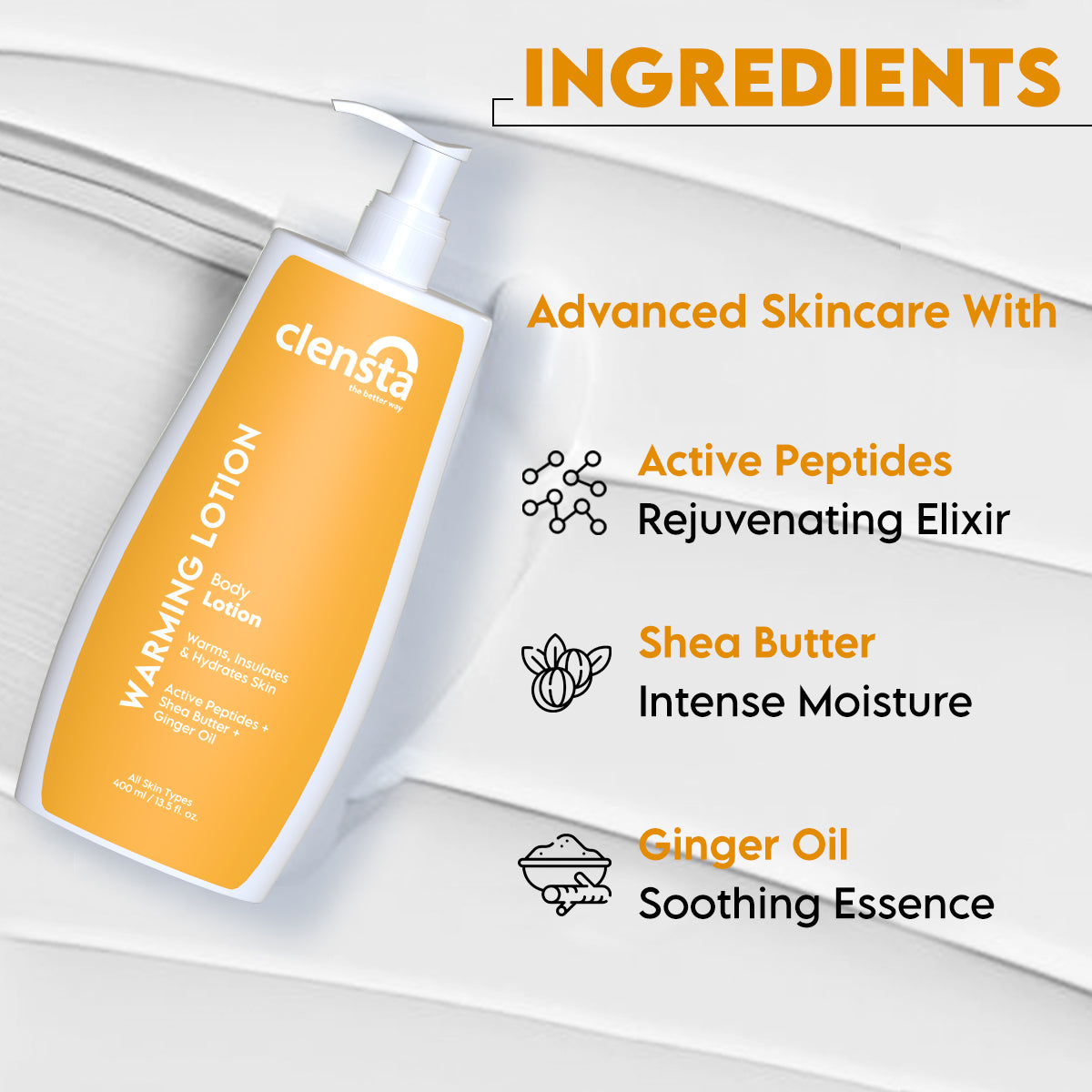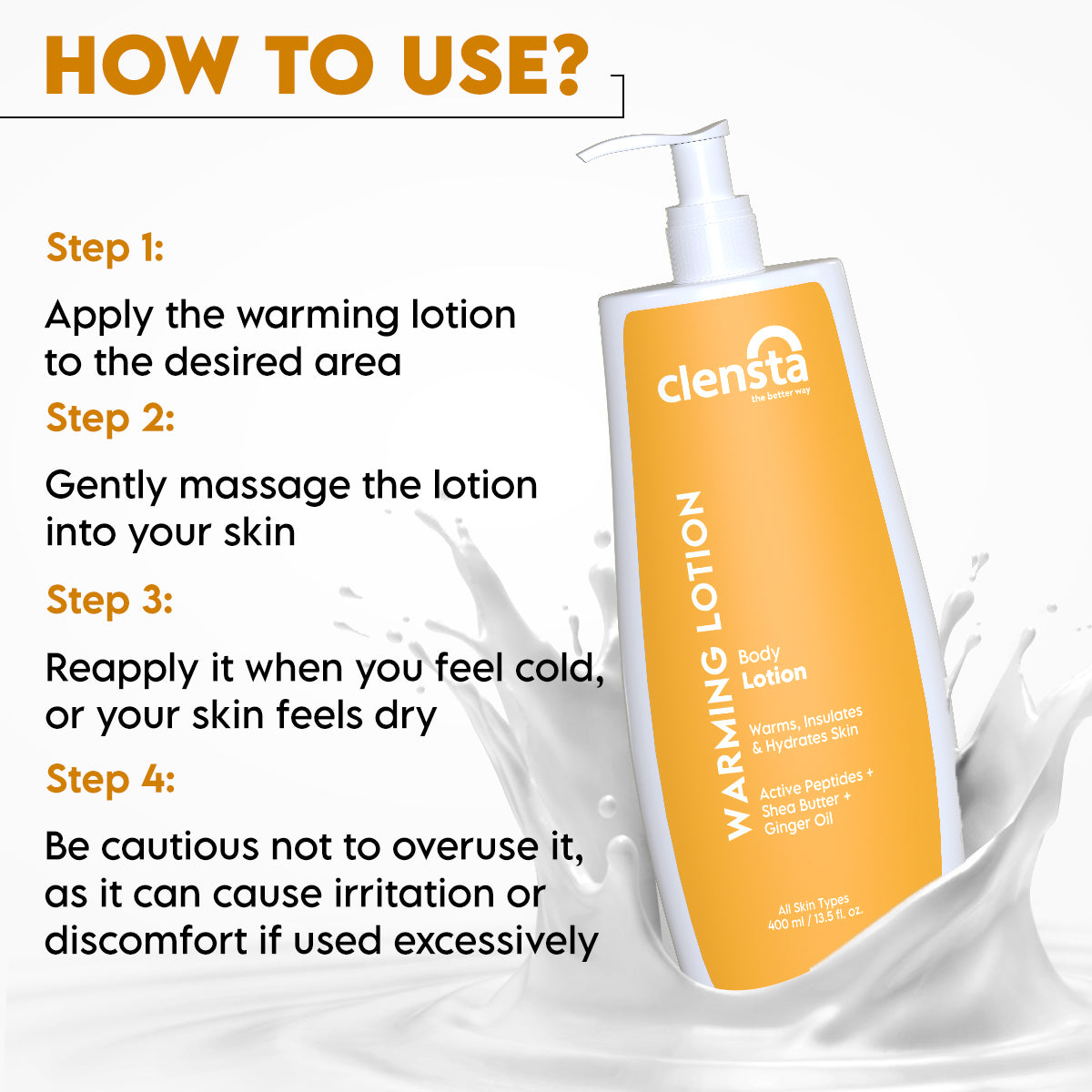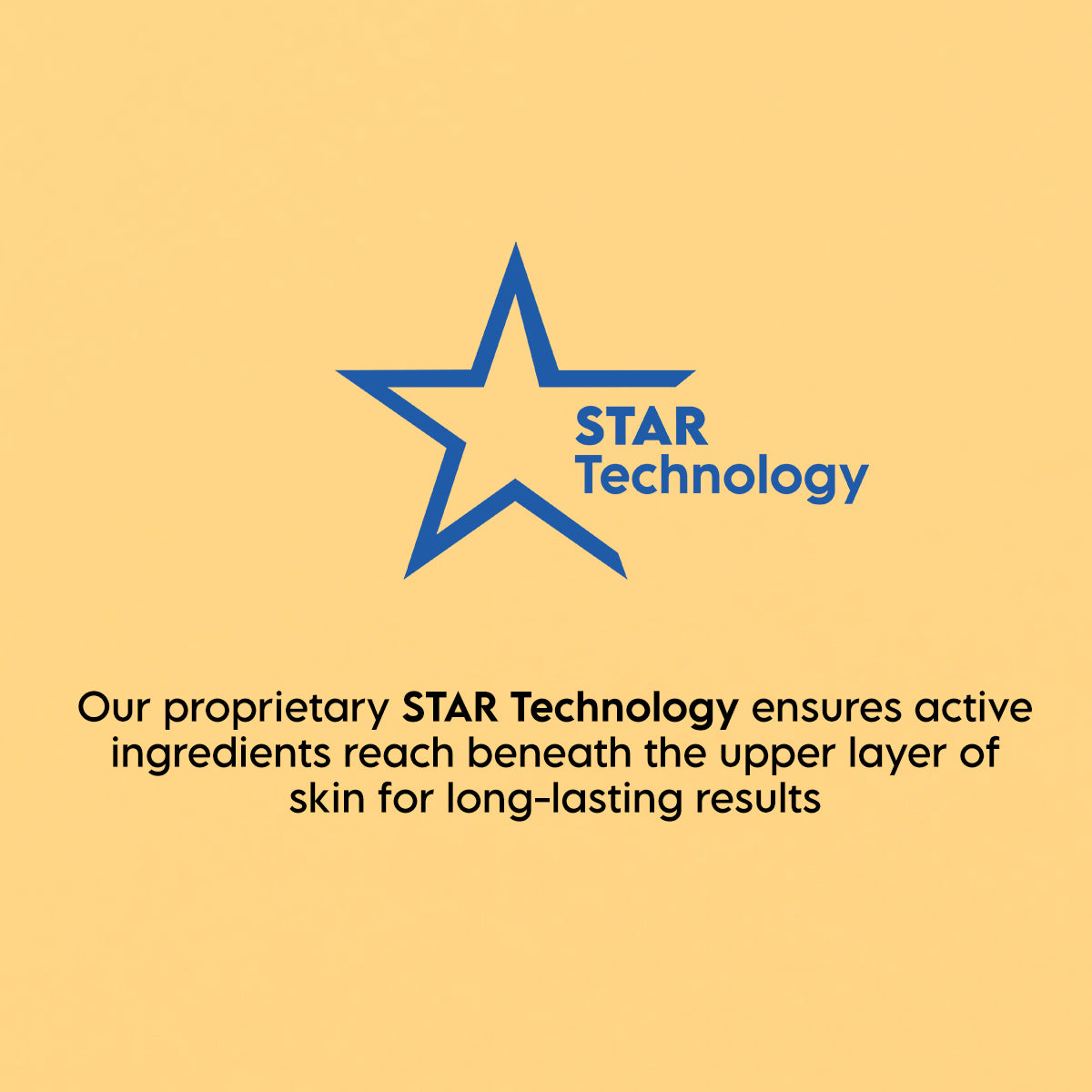 Warming Lotion with Ginger Oil, Shea Butter, and Peptides: Ultimate Relaxation and Skin Rejuvenation - Pack of 2
Warms, Insulates, and Hydrates your Skin
OFFERS
Get Flat 30% off on orders above ₹799
Get Flat 20% off on orders above ₹599
Buy 1 Get 1 ( On Gummies, Body Lotions & Perfumes)
Add Any 2 Products in Cart & 1 product will be FREE
Get Additional 5% OFF on prepaid orders
What's in it-
A comforting skin care treat with a unique warming formula, enriched with Ginger Oil, Shea Butter, and Peptides for ultimate skin relaxation and rejuvenation.
What It Does-
Our Warming Lotion pampers your skin with a gentle warming sensation, courtesy of Ginger Oil, while Shea Butter and Peptides provide deep nourishment. It soothes, softens, and rejuvenates your skin, promoting relaxation and overall well-being.
How It Does-
Our Warming Lotion works by combining the warming effect of Ginger Oil with the moisturizing properties of Shea Butter and the skin-rejuvenating power of Peptides. The result is a delightful blend that relaxes, softens, and revitalizes your skin, providing a soothing and comforting experience.

Approved By FDA | Cruelty-Free | Lab Tested | Non-Toxic | Paraben-Free | Sulphate-Free | Phthalate-Free | Pesticide-Free

Ginger Oil:

The warming embrace of Ginger Oil not only relaxes your senses but also delivers a dose of therapeutic comfort. It invigorates your skin and promotes a sense of well-being.

Shea Butter:

It is the epitome of smoothness, hydrates, and nourishes your skin, locking in moisture and leaving it soft, supple, and resilient.

Peptides:

Your skin's best friend, Peptides helps boost collagen production, reducing the appearance of fine lines and wrinkles. They promote a youthful, radiant complexion, making you look and feel your best.

Aqua, Glycerin, Caprylic Capric Triglyceride, Cetostearyl Alcohol, Coconut Oil, Stearic Acid, Iso Propyl Myristate, Olive Oil, Sodium Hydroxide, Emulsifying Wax, Tween 20, Xylitol and Glucose and Anhydro Xylitol and Phonex Dactylifera Extract and Aloevera Extract, Shea Butter, Almond Oil, Carbomer, Phenoxyethanol, Fragrance, Sodium Benzoate, Vanillyl Butyl Ether,Potassium Sorbate, Sodium Gluconate, Ginger Oil.
Take lotion on the palm of your hand.
Gently massage the lotion on the exposed parts of your skin.
Apply evenly.
Re-apply it when you feel cold, or your skin feels dry.
You can use Clensta warming lotion as often as needed for relaxation and skin rejuvenation. There are no strict usage limitations.
While it's primarily intended for the body, some people may choose to use it on their face sparingly. However, be cautious around sensitive facial skin.
No, Clensta warming lotion is formulated to absorb quickly, leaving your skin soft and hydrated without a greasy feeling.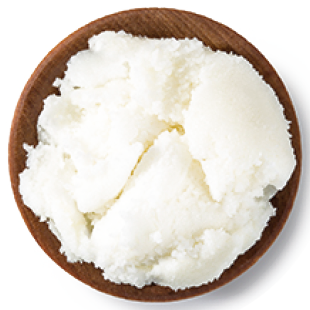 Shea Butter
It soaks into the skin to create a smooth and soft barrier that seals in moisture, making the skin look fresh and radiant.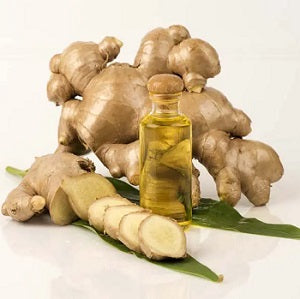 Ginger Oil
Ginger Oil stimulates and warms, reducing anxiety, agitation, and fatigue. It soothes redness and restores colour and radiance to a dull complexion.
Warming cream during my trek in Uttarakhand
My travel date for trek was 16th Jan and just then Clensta had launched the Warming Body Lotion. The temperature where I trekked was between -10 to 5 degrees and also it snowed. I used this cream extensively and it kept my body warm. I did not face any kind of irritation as well. Also when I had booked this product with other two, the warming cream was not delivered and when I dropped a mail to customer service they were prompt and had the same delivered just two days before my travel. I will recommend anyone to use it to keep yourself warm esp hands and legs.
perfect for anyone who wants to feel warm
This warming lotion is perfect for anyone who wants to feel warm and cozy during the winter months while keeping their skin hydrated and healthy.
value for money
If you're looking for a lotion that will keep your skin hydrated and warm, look no further! This stuff is amazing.
warming sensation
I love the warming sensation of this lotion. It's perfect for those cold winter days when I need a little extra warmth and hydration for my skin.
Go for it!!!
This warming lotion is perfect for anyone who wants to keep their skin hydrated and healthy during the winter months while also feeling warm and cozy.