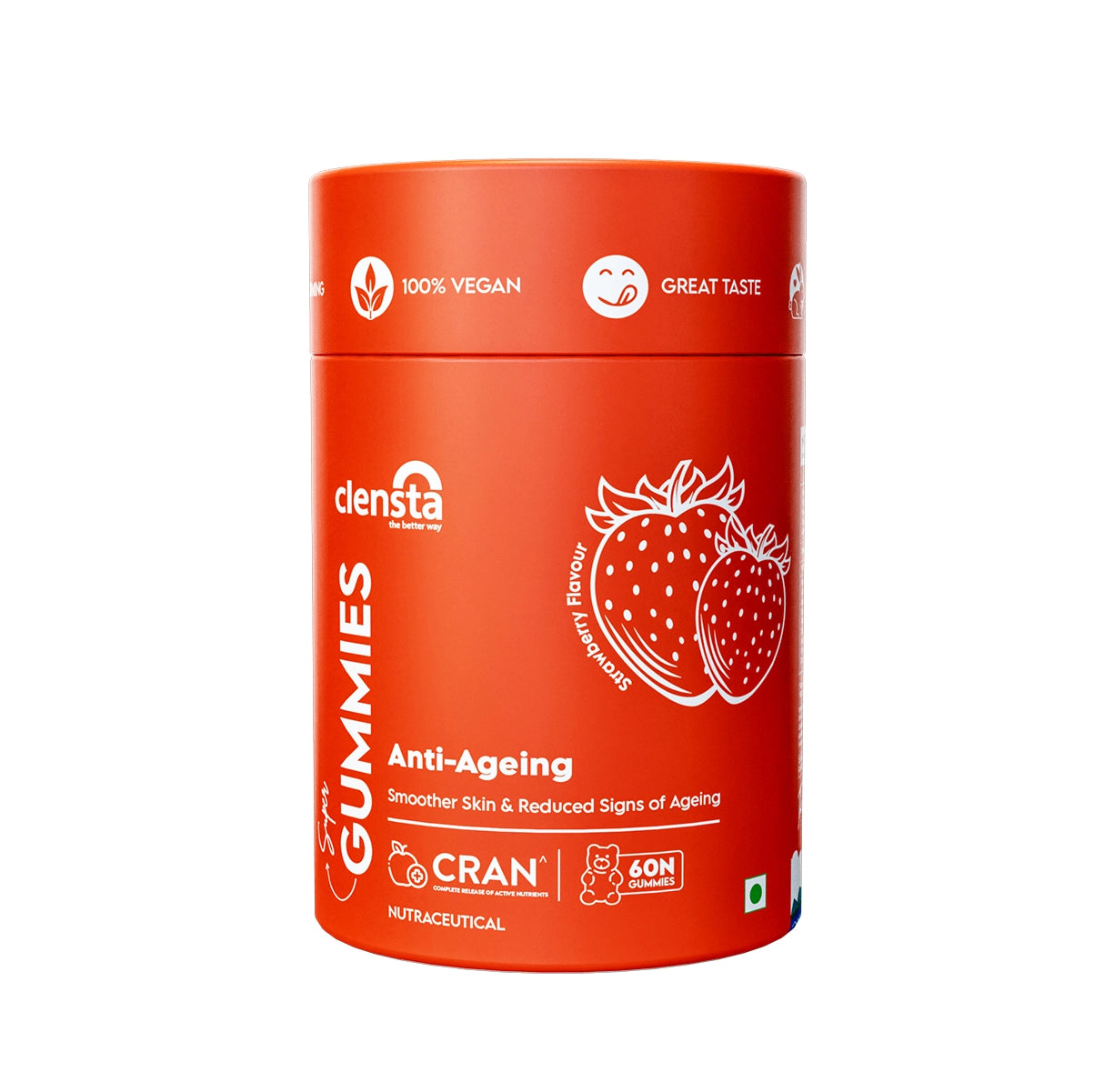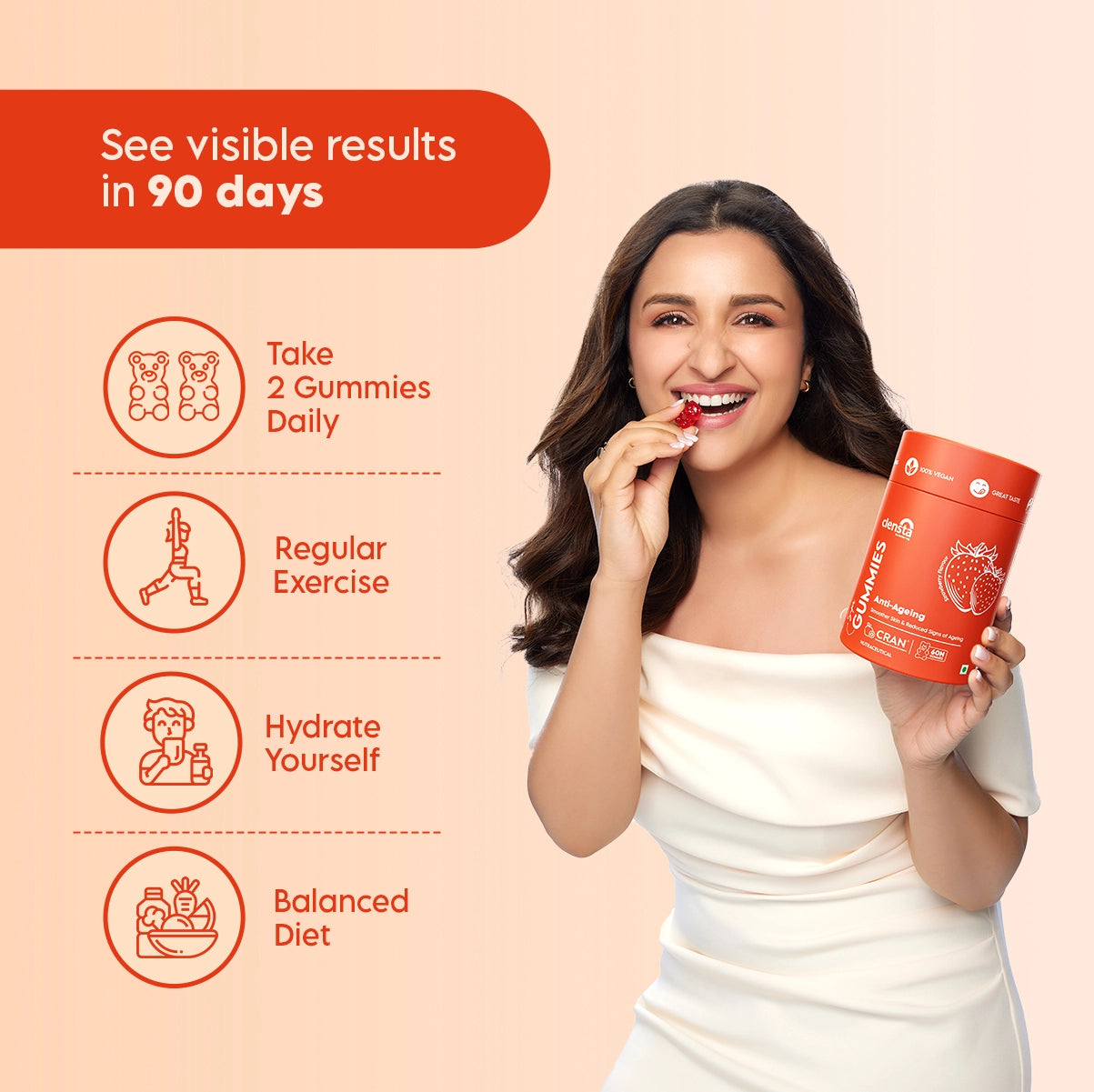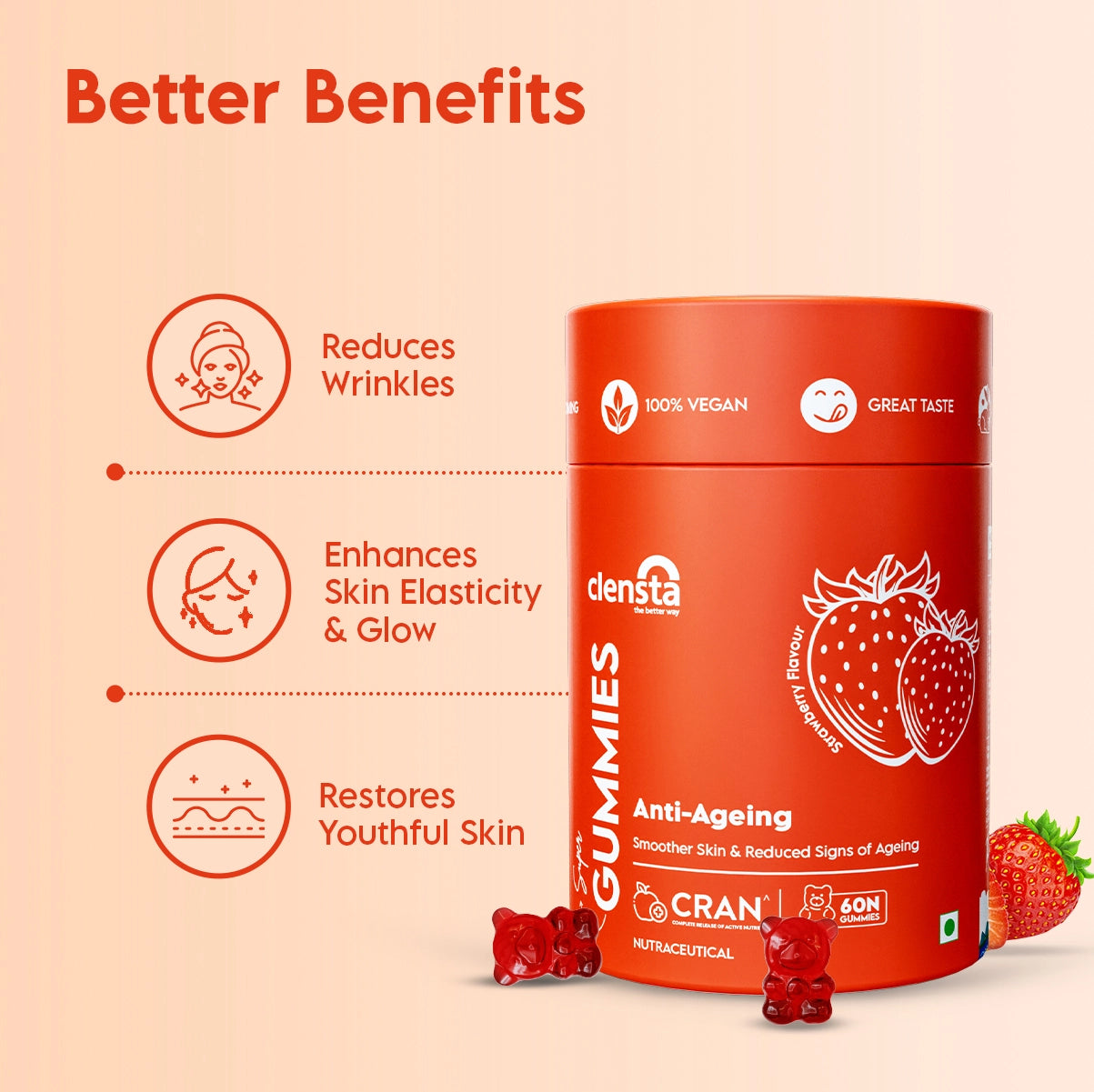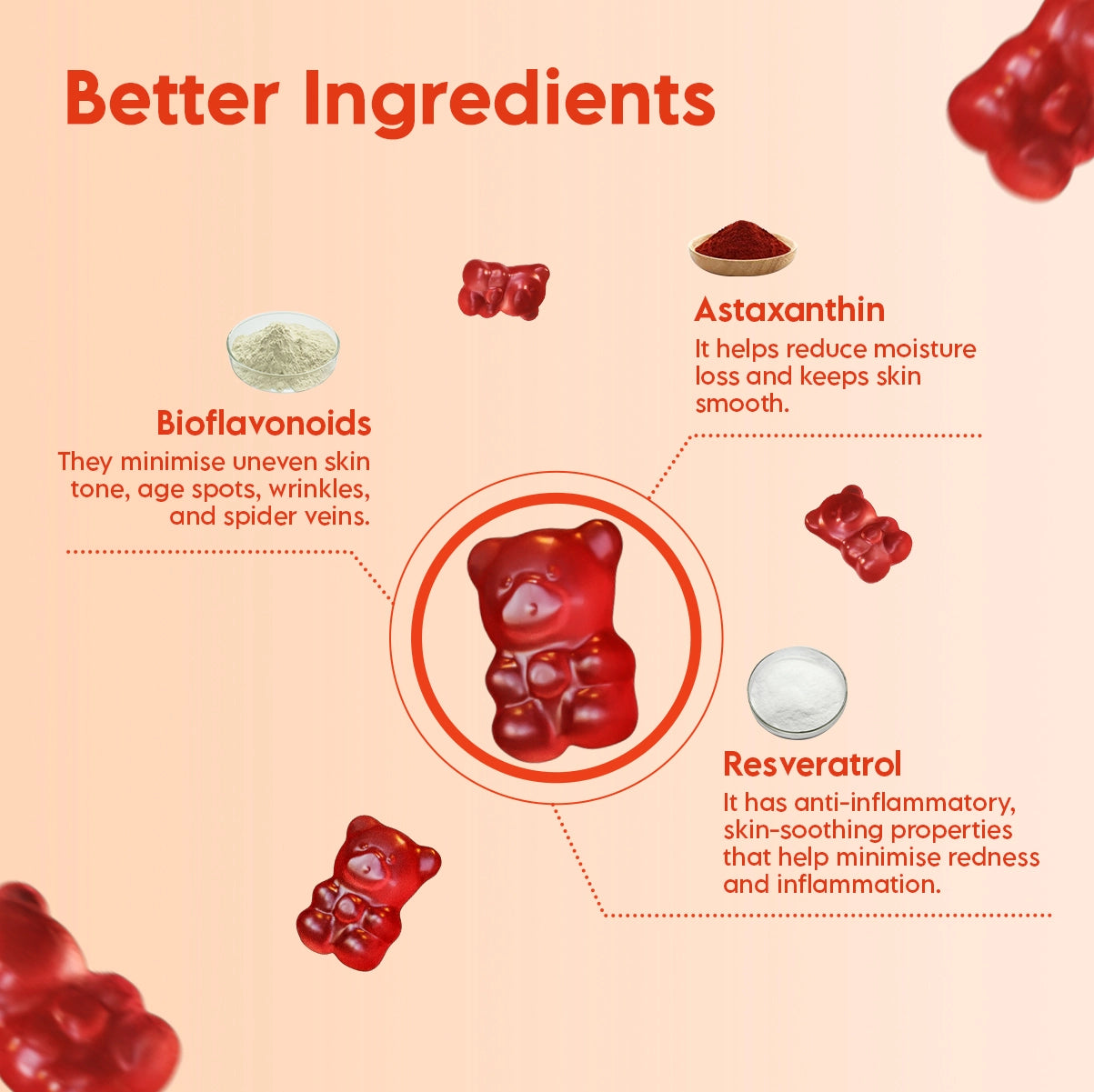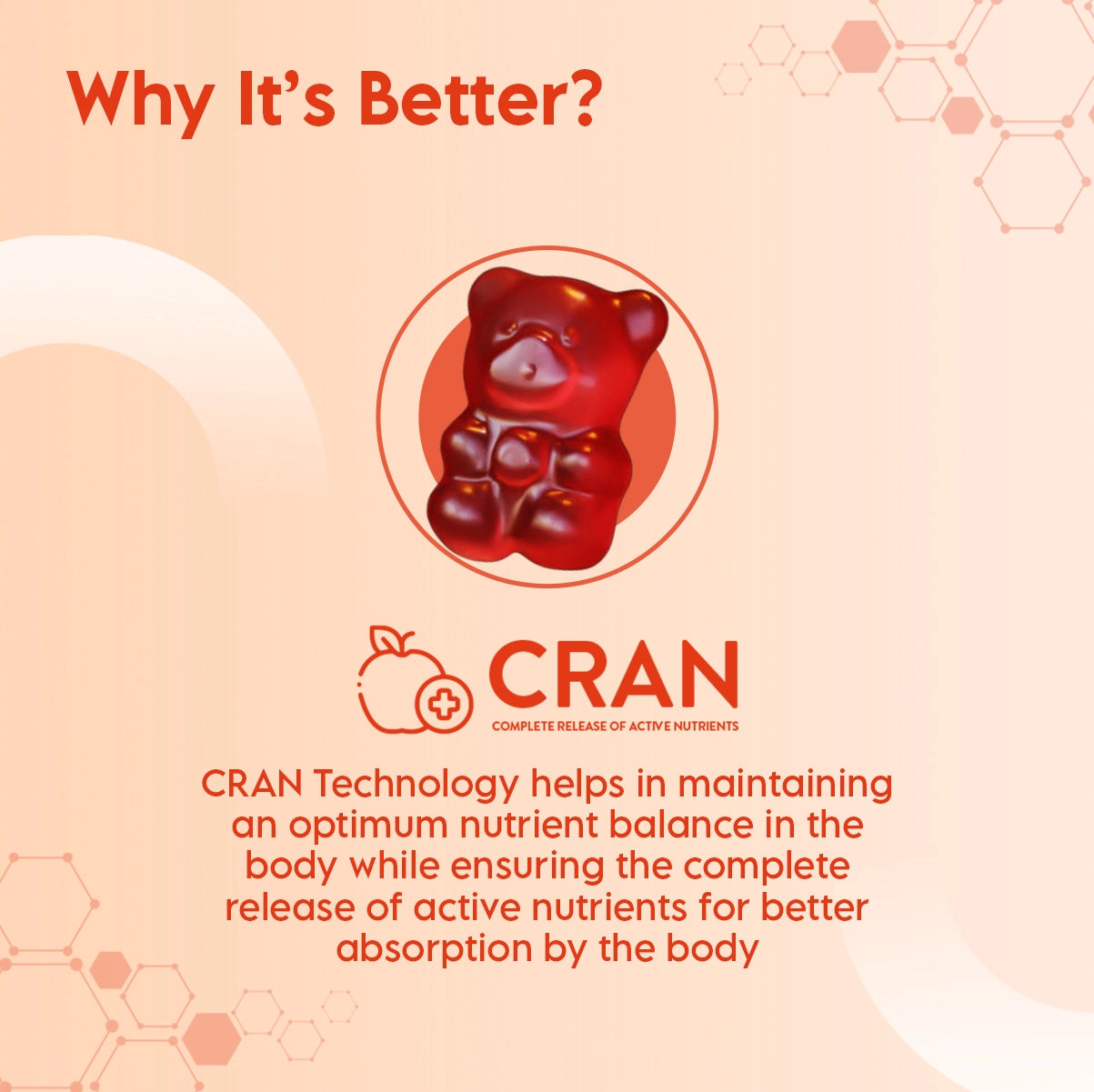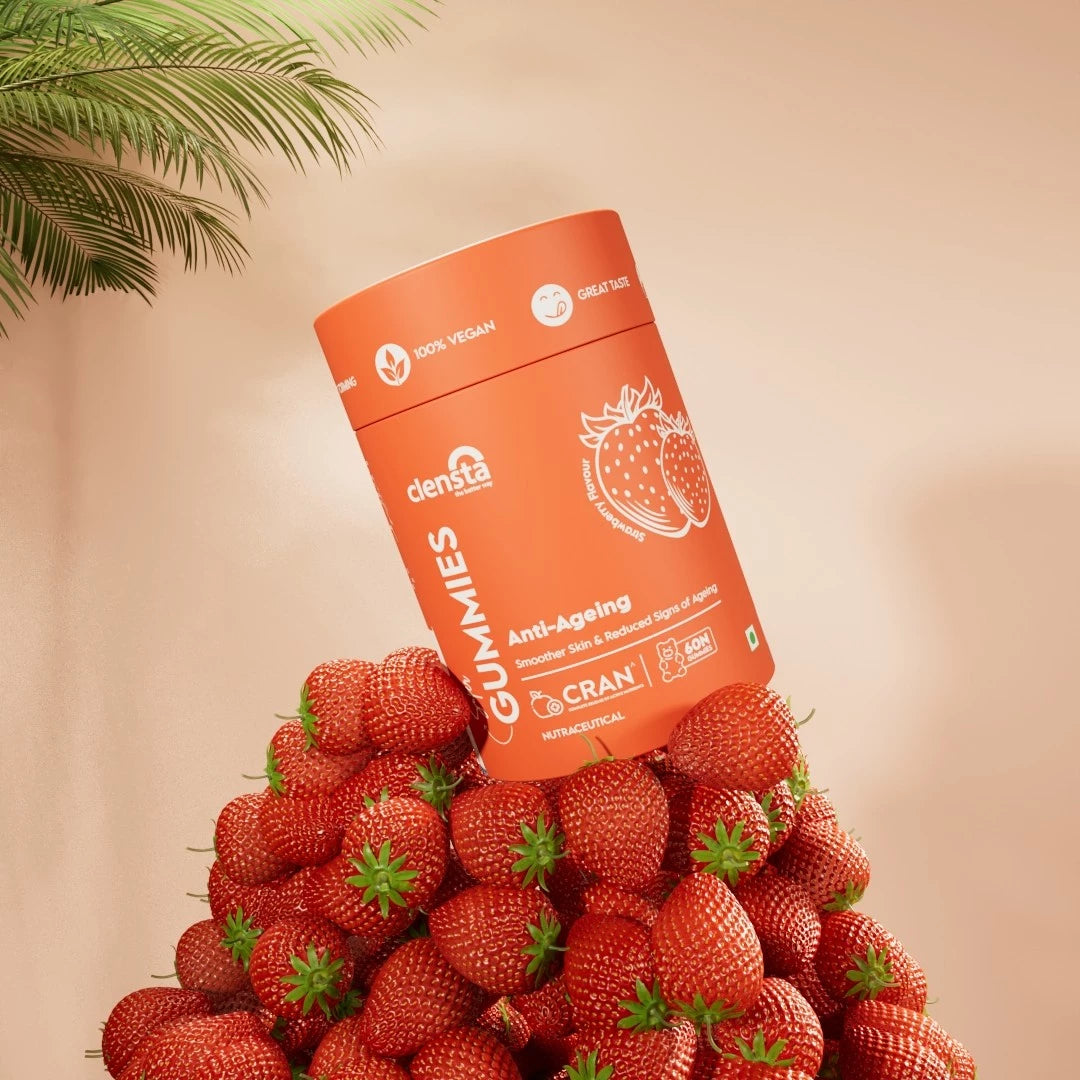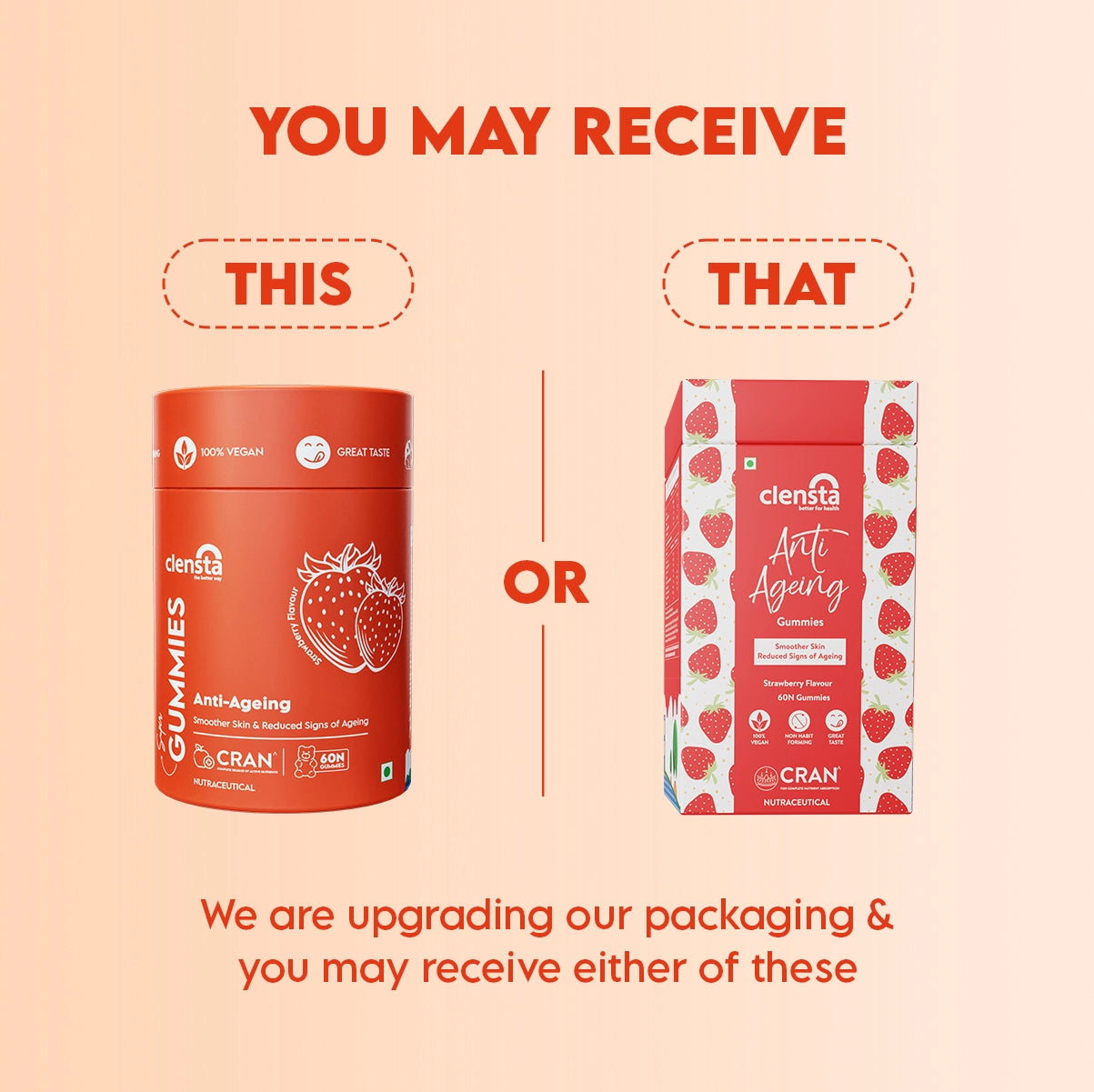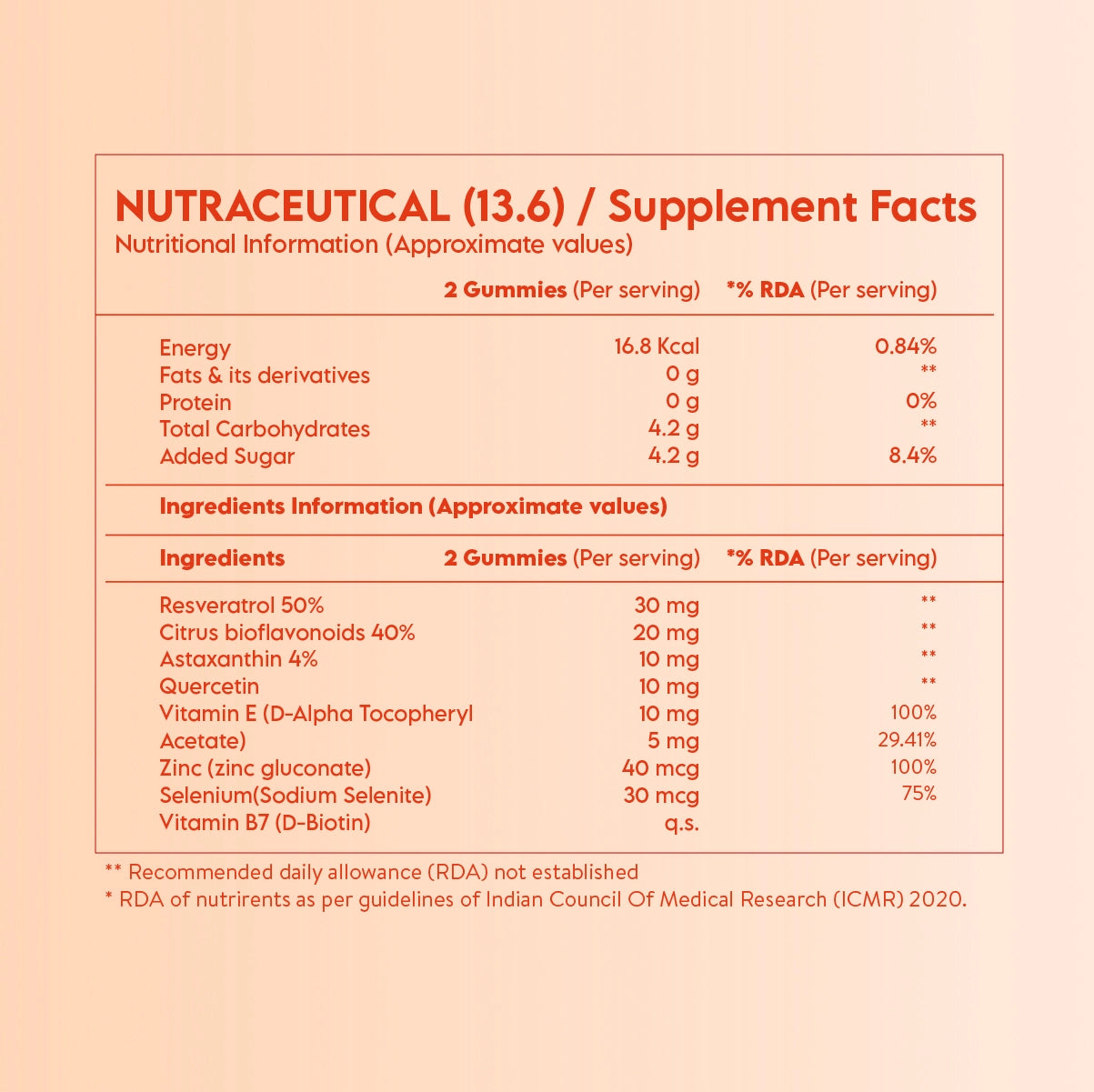 Anti-Ageing Super Gummies
Smoother Skin and Reduced Signs of Ageing
OFFERS
Get FREE Red AloeVera Multipurpose Gel on prepaid orders above ₹599
Get FREE Nourishing Hydra Gel on prepaid orders above ₹899
Get 20% OFF on orders above ₹999
Get 15% OFF on orders above ₹699
As we age, our skin starts showing signs of ageing, like fine lines, wrinkles, spots, saggy skin, sun tan, and the like. The Clensta Anti-Ageing gummies contain effective and well-researched antioxidants that help firm up your skin and reverse the effects of time on your skin. In addition, these strawberry-flavoured gummies protect your skin from environmental and UV damage.

These gummies are enriched with Citrus Bioflavonoids that are known to fight the signs of ageing and can be used as a cream on the skin; Vitamin E works to keep your skin looking fresh and reduce UV damage to the skin, and Biotin protects skin from daily environmental stressors. In addition, zinc is highly beneficial in lowering troublesome skin issues like acne.

These Clensta gummies are packed with rich antioxidants and nutrients that help heal and nourish the skin resulting in better moisture retention, accelerated new cell growth, improved cell repair, and protection against damage by free radicals.
Each 5gm (2 Jellies contains) Resveratrol 50% 30 mg, Citrus bioflavanoids 40% 20 mg, Astaxanthin 4% 10 mg, Quercetin 10 mg, Vitamine E (D-Alpha Tocopheryl Acetate) 10 mg, Zinc (zinc gluconate) 5 mg, Selenium (Sodium selenite) 40 mcg, Vitamin B7 (D-Biotin) 30 mcg
Uneven Texture
Fine Lines
Dehydrated Skin
Skin Ageing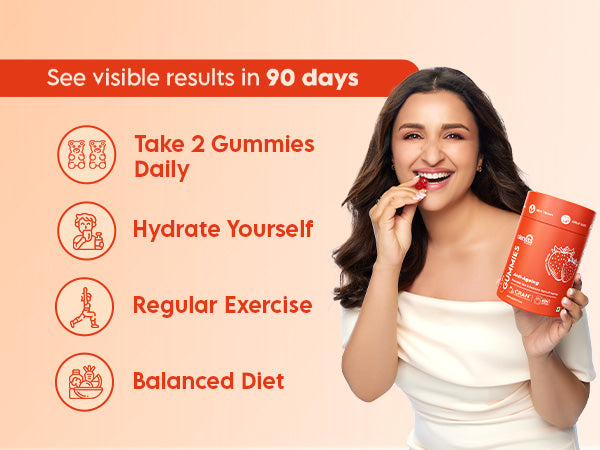 1

Take two gummies (one serving) daily or as directed by your healthcare professional.

2

Disclaimer: Consult a doctor if you're lactating, pregnant or taking any medications. Not to exceed the stated recommended daily usage. This product is not intended to diagnose, treat, cure, or prevent any disease(s).
worth it
I never thought I'd be someone who uses anti-ageing gummies, but these are so effective! My skin looks smoother and more youthful than ever before.
Get Radiant, Smoother Skin with These Anti-Ageing Gummies
These anti-ageing gummies are the real deal! They're easy to use, taste great, and really help reduce signs of ageing.
Transform Your Skincare Routine with These Anti-Ageing Gummies
These gummies are a must-have for anyone looking to improve their skin's appearance. They're so easy to use and taste amazing!
Love it
I was hesitant to try anti-ageing gummies, but I'm so glad I did. These gummies are a tasty and effective way to improve your skin's appearance.
Perfect Solution for anti-ageing
These anti-ageing gummies are the perfect solution for anyone who wants to reduce signs of ageing without using harsh chemicals.
Excellent product
These gummies taste so good, I forget they're actually good for me! My skin looks and feels so much better since I started using them.