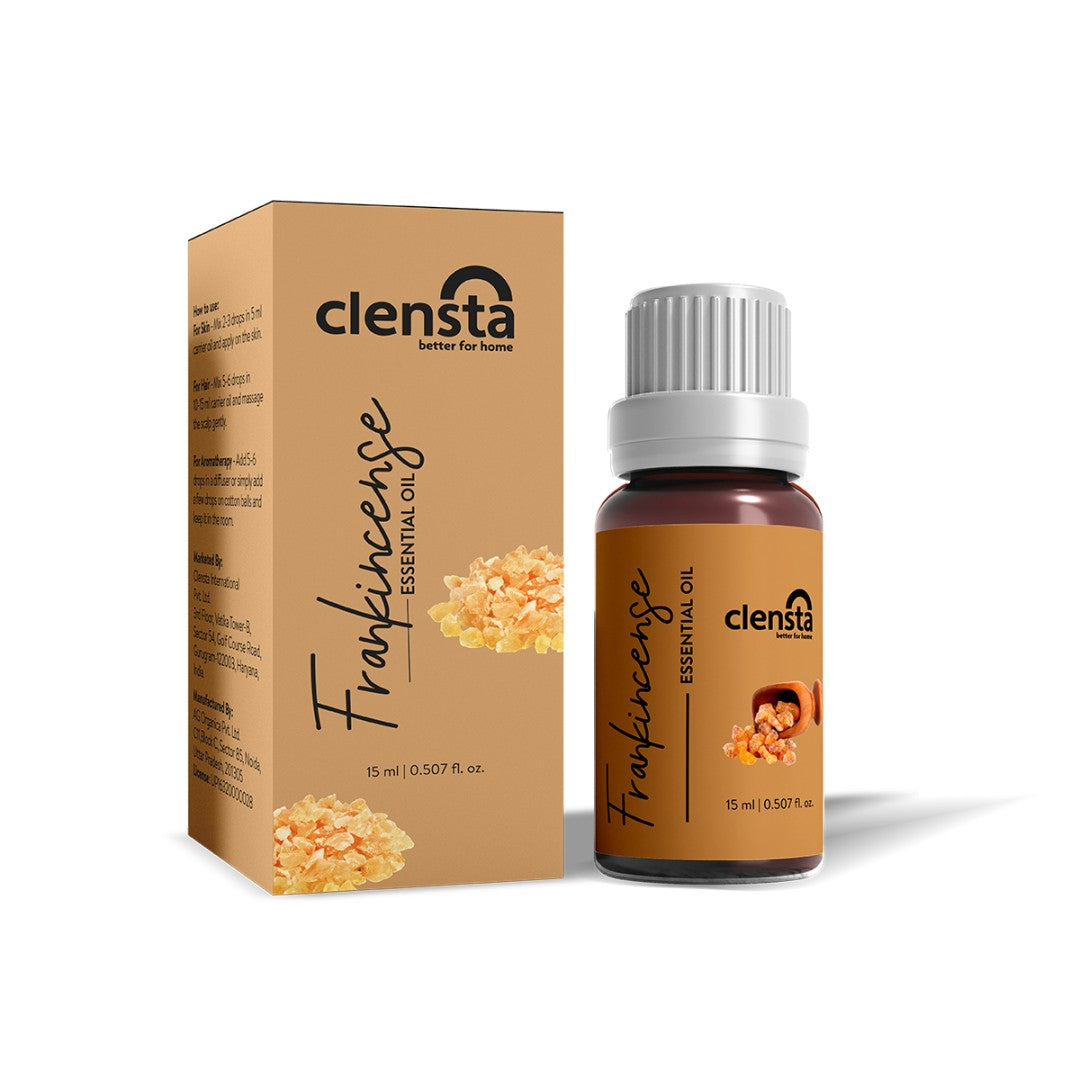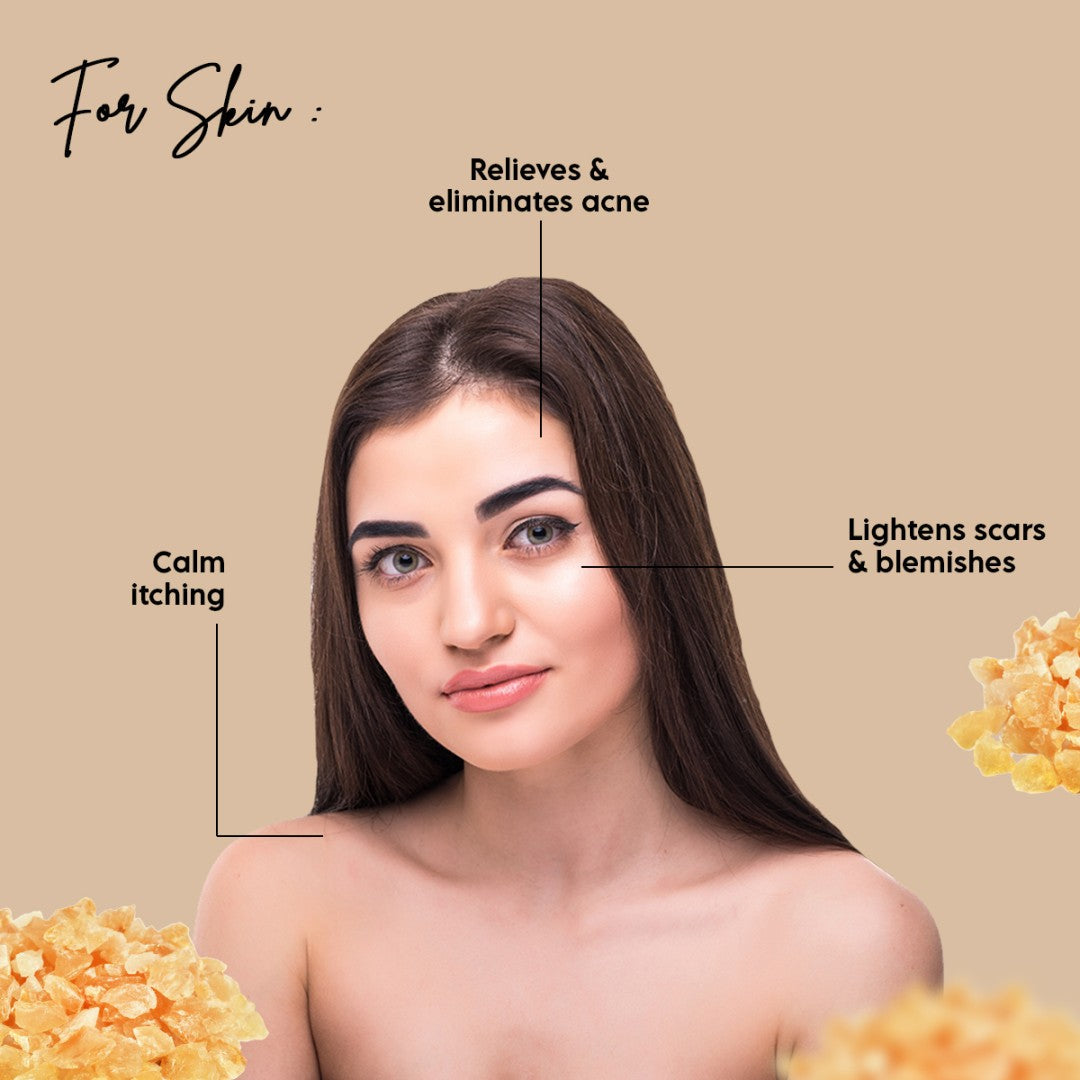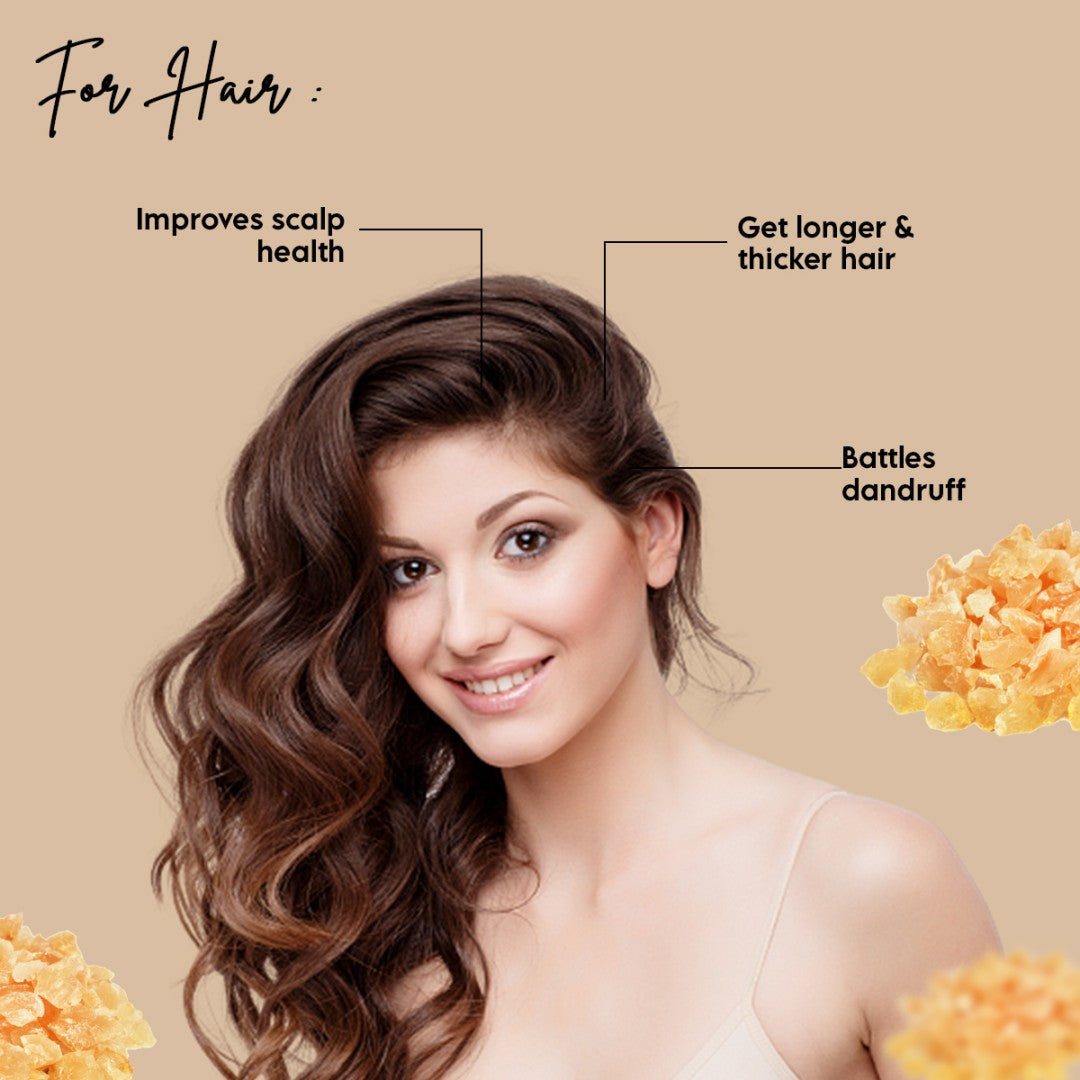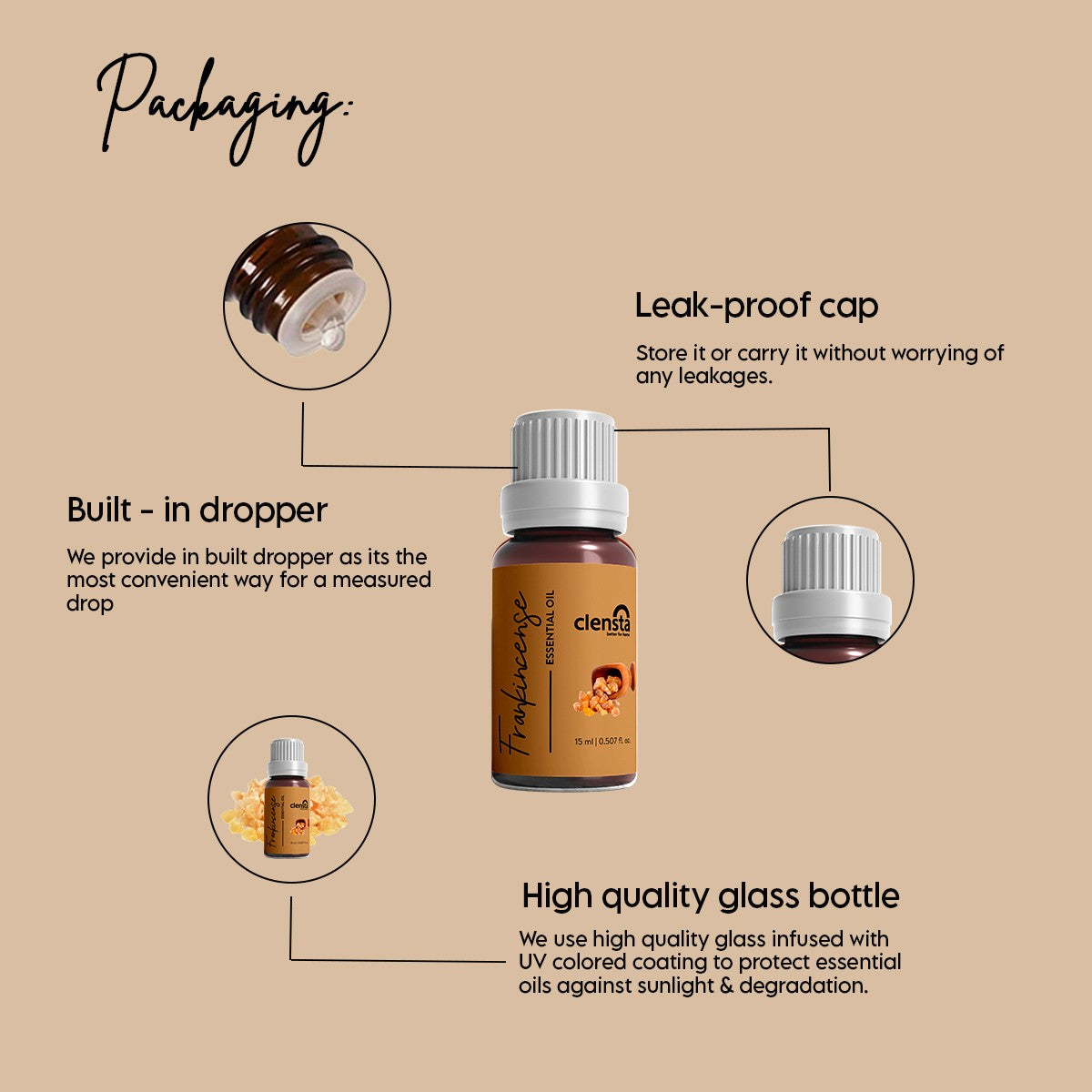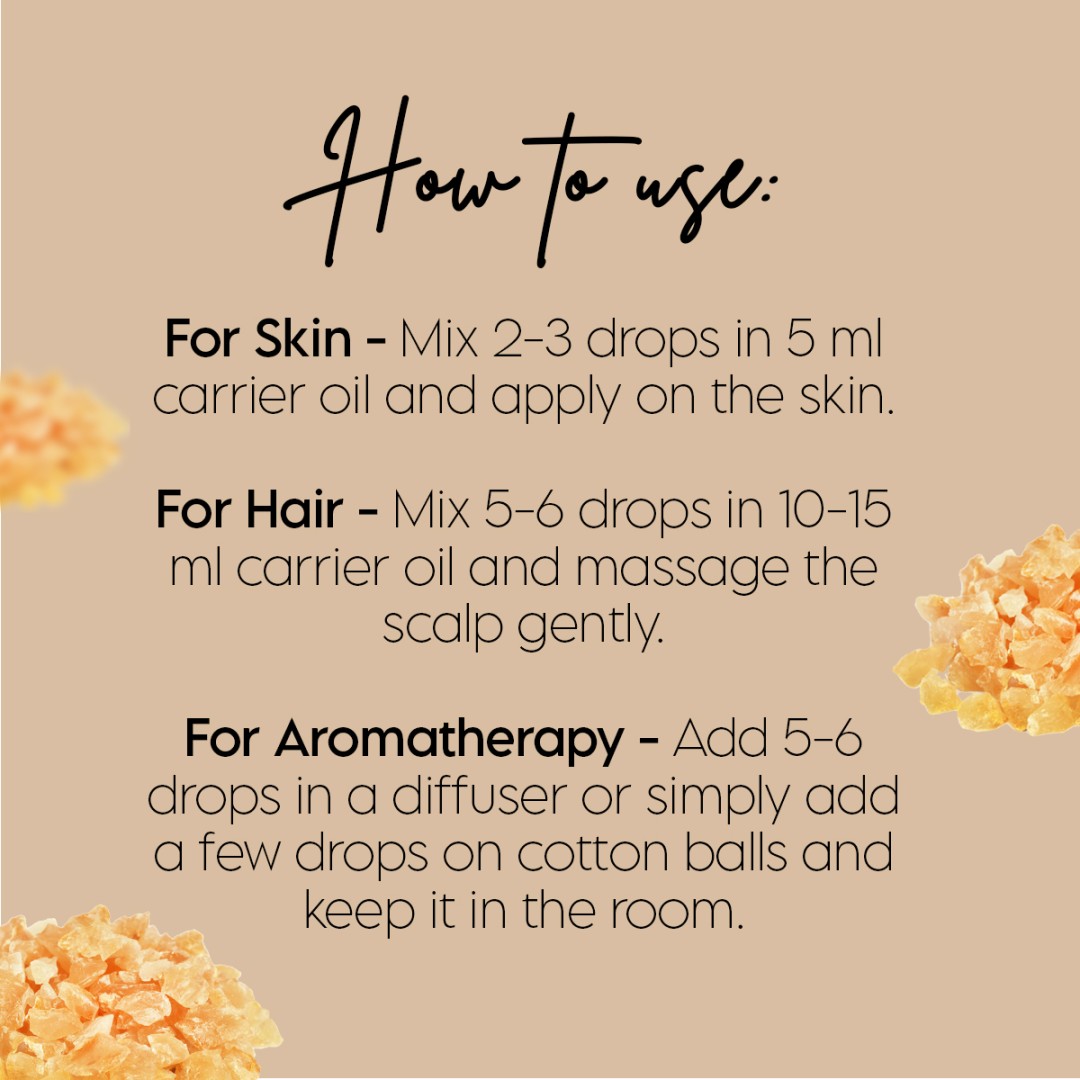 Frankincense Essential Oil
Fresh, Woody Odour for Natural Rejuvenation
OFFERS
Get FREE Red AloeVera Multipurpose Gel on prepaid orders above ₹599
Get FREE Nourishing Hydra Gel on prepaid orders above ₹899
Get 20% OFF on orders above ₹999
Get 15% OFF on orders above ₹699
Each essential oil is made with handpicked natural ingredients that are pure, natural, and steam distilled to give you the maximum benefits. We do not add any chemicals to enhance the aroma, and each essential oil is of therapeutic grade. This top-grade frankincense essential oil provides elasticity and toning to your skin. It exfoliates and helps in the growth of skin cells. It helps reduce fine lines and wrinkles and repair damaged skin. For your hair, this essential oil helps promote thicker hair growth and reduce dandruff, thereby promoting good scalp health. Essential Oils go a long way to comfort you and enhance long-term care. It can be used after strenuous activities like gardening, jogging, and trekking and as an additive during your spa sessions, meditation, yoga, and even steam. This concentrated 100% pure essential oil should not be ingested or consumed. Do not apply it directly to your skin.
100% Natural Frankincense Essential Oil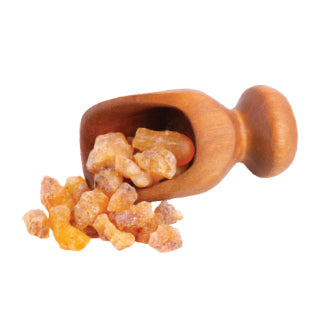 Frankincense Oil
Frankincense essential oil contains properties thatreduce feelings of anxiety, stimulate the immune system, and diminish signs of aging, among other demonstrated activities. It can be used cosmetically, medicinally, and for eliminating surface and airborne bacteria.

Uplift Mood

Personal Care

Aromatherapy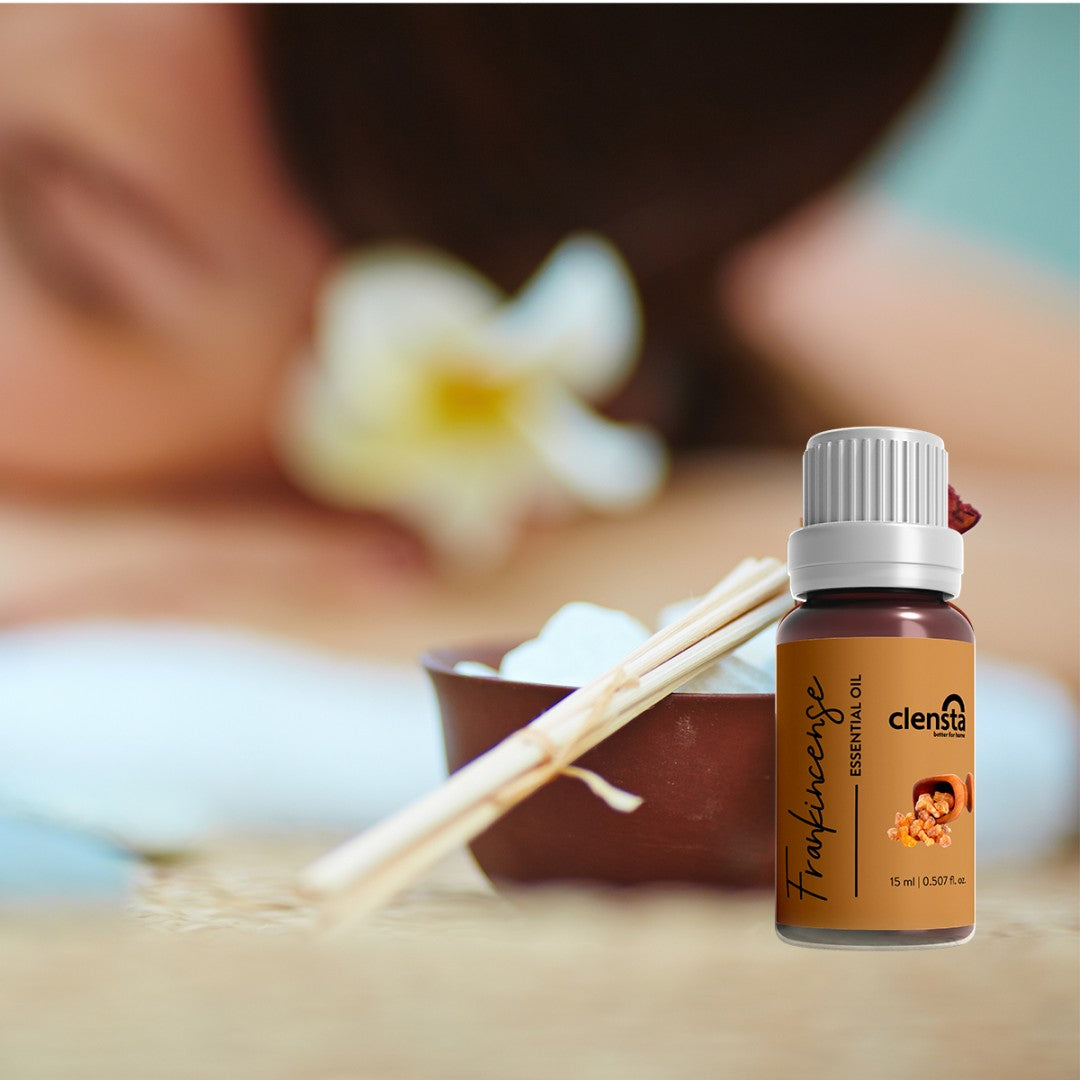 1

For Skin - Mix 2-3 drops in 5 ml carrier oil and apply on the skin.

2

For Hair - Mix 5-6 drops in 10-15ml carrier oil and massage the scalp gently.

3

For Aromatherapy - Add 5-6 drops in a diffuser on simply add a few drops on cotton balls and keep it in the room.
Very good
Very nice fragrance and I will prefer to buy again...
This product is magical
Quality, quantity, packing, everything is awesome. This product is worth a try. Thank you clensta for this wonderful product!
Awesome product
The product is authentic and fresh. Quality is good and a value for money.
Very good quality
Very good quality and aroma
Smell is too good
We are using only one time in the day it's a very good smeell
Strong frangrance
I was sceptical about the fragrance initially. Then I used it with my diffuser and it was lovely. Made me think of Mass. We burn incense during Mass at strategic moments. Made it all the more soothing.