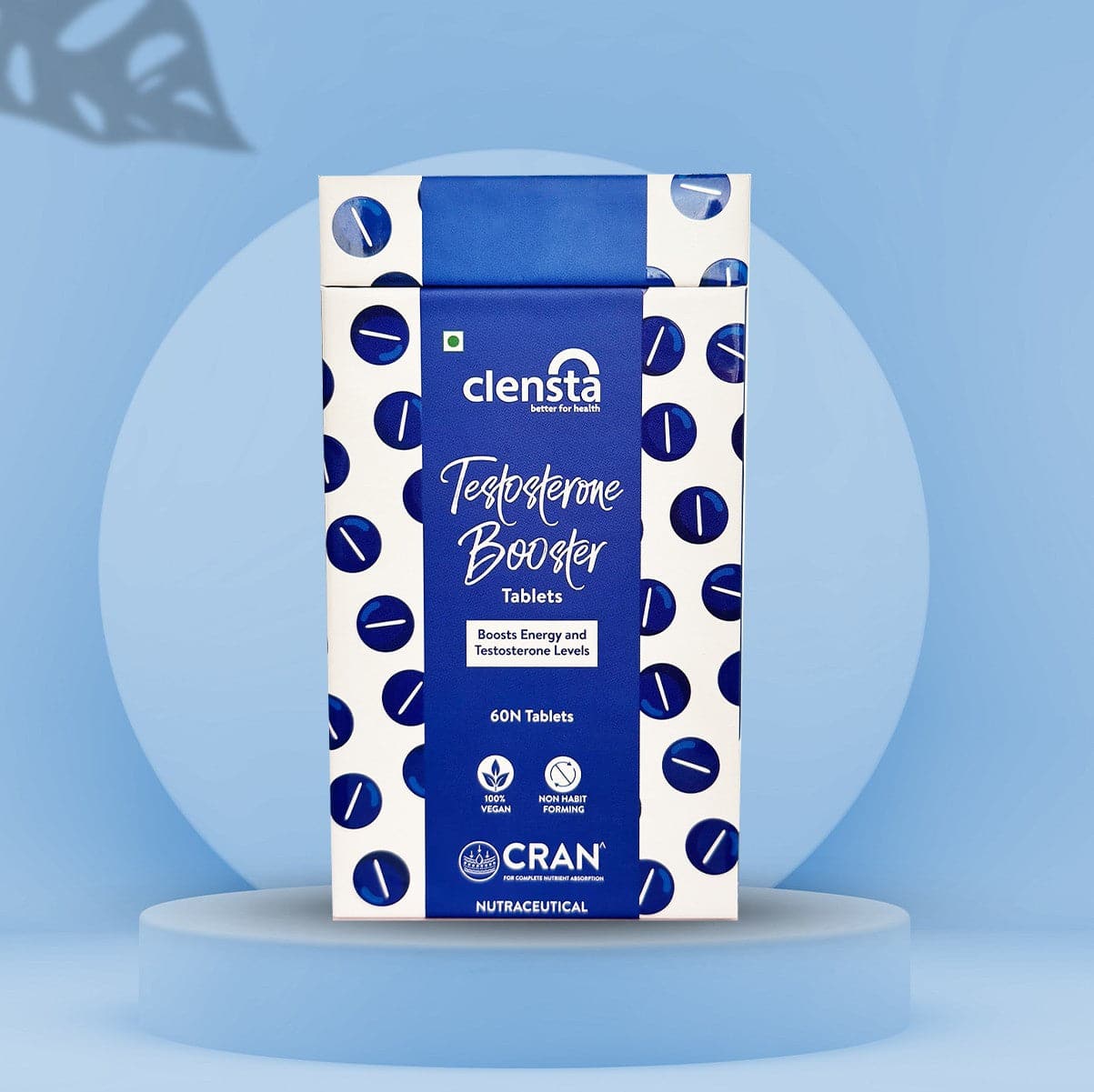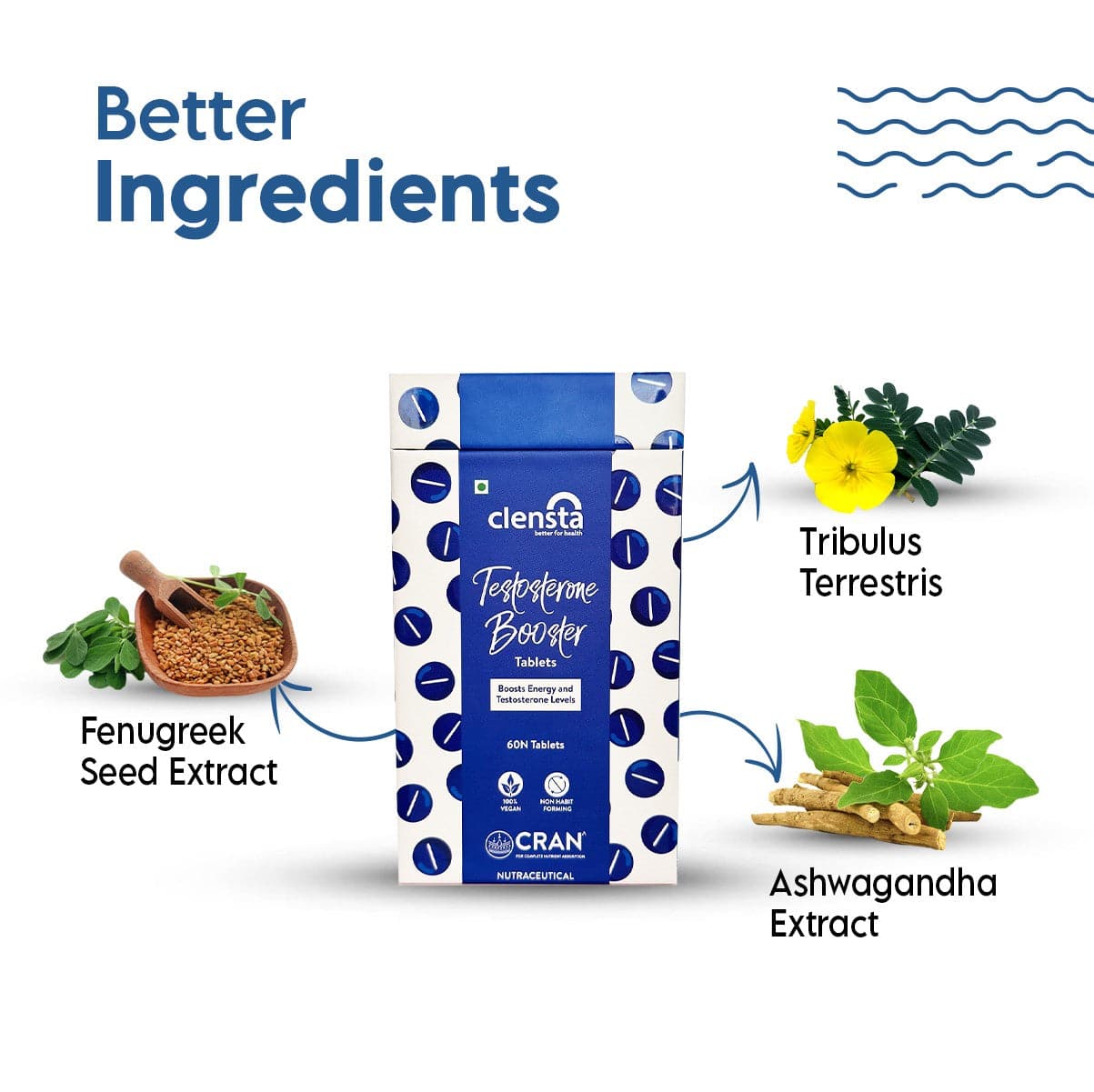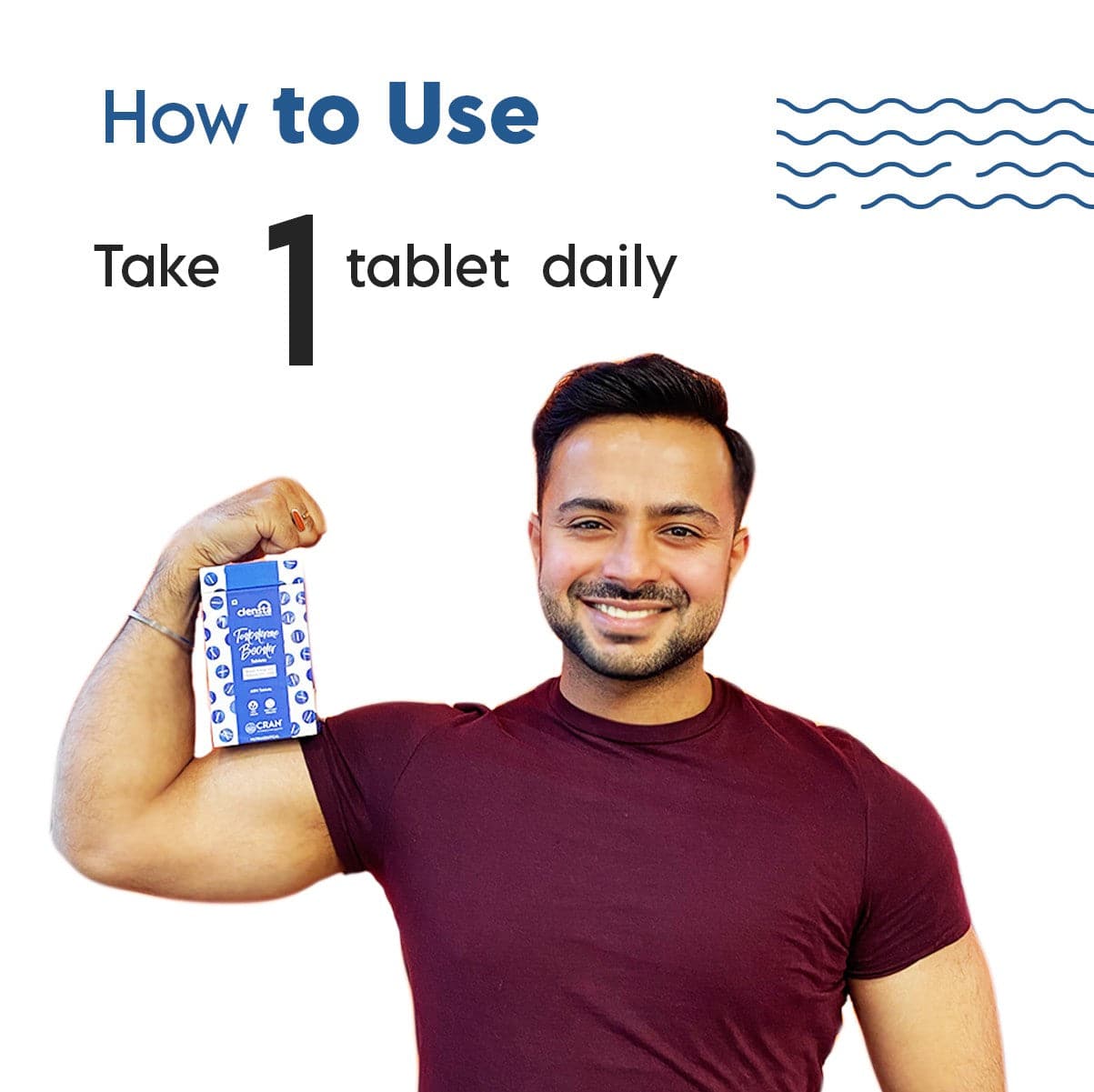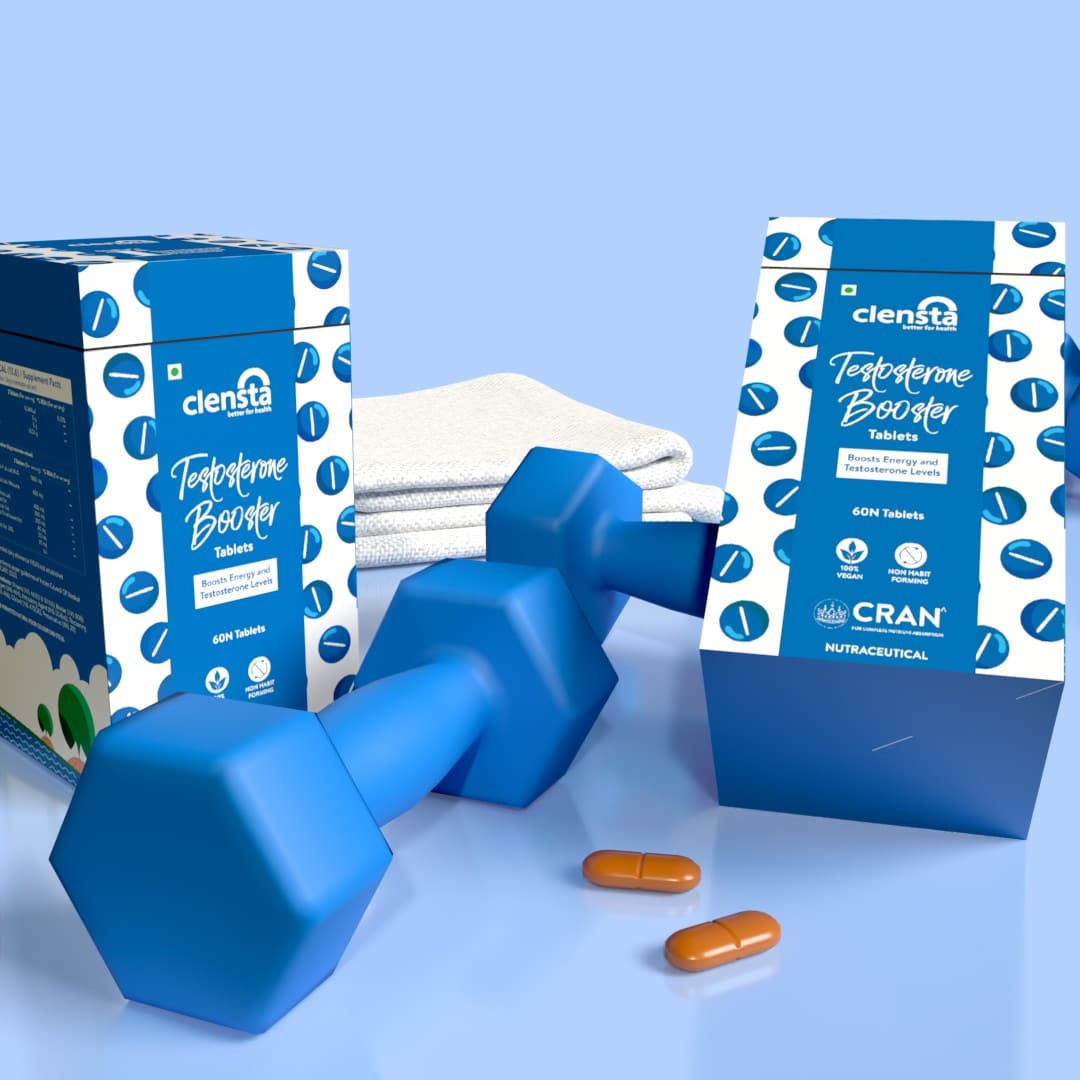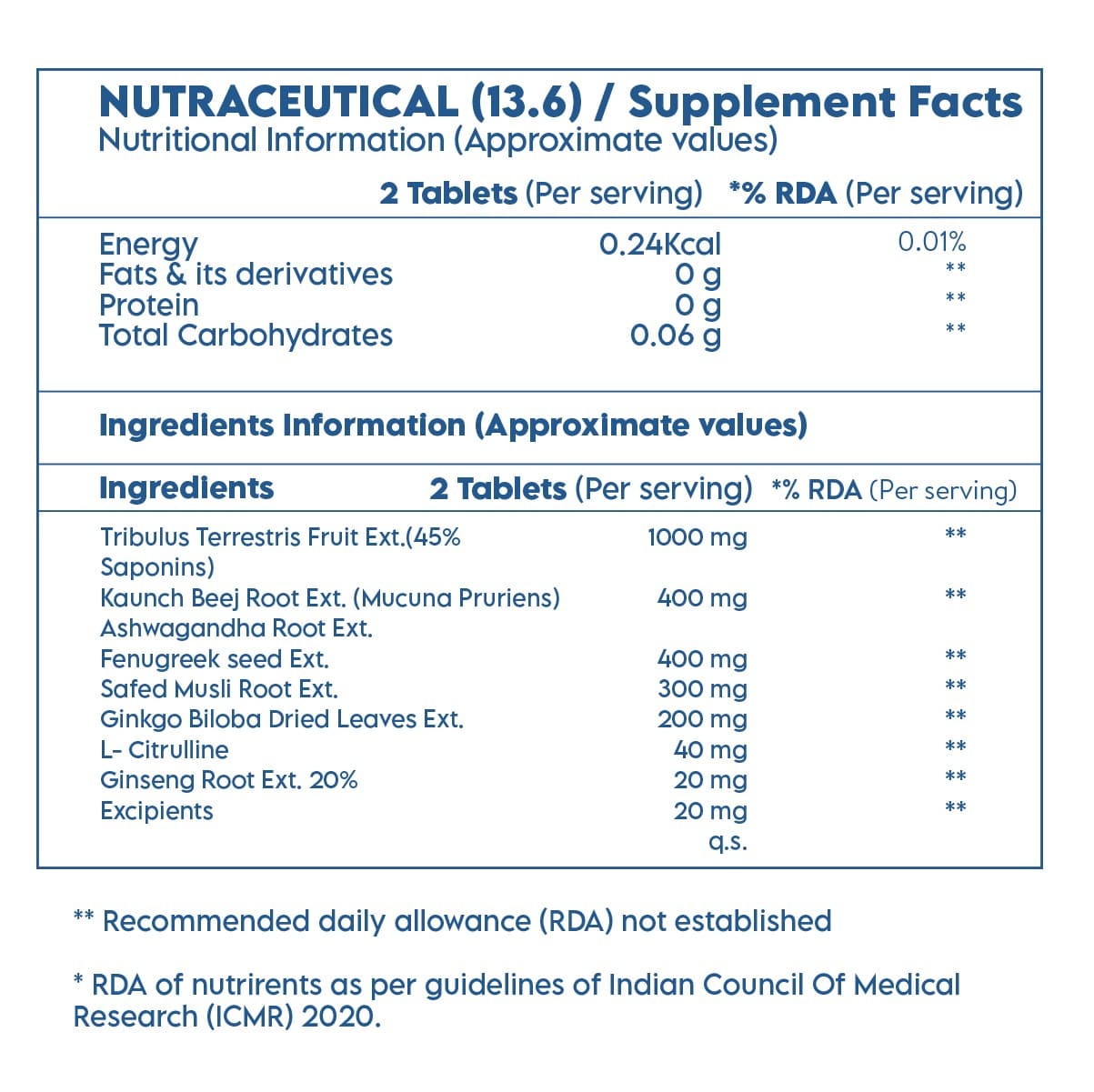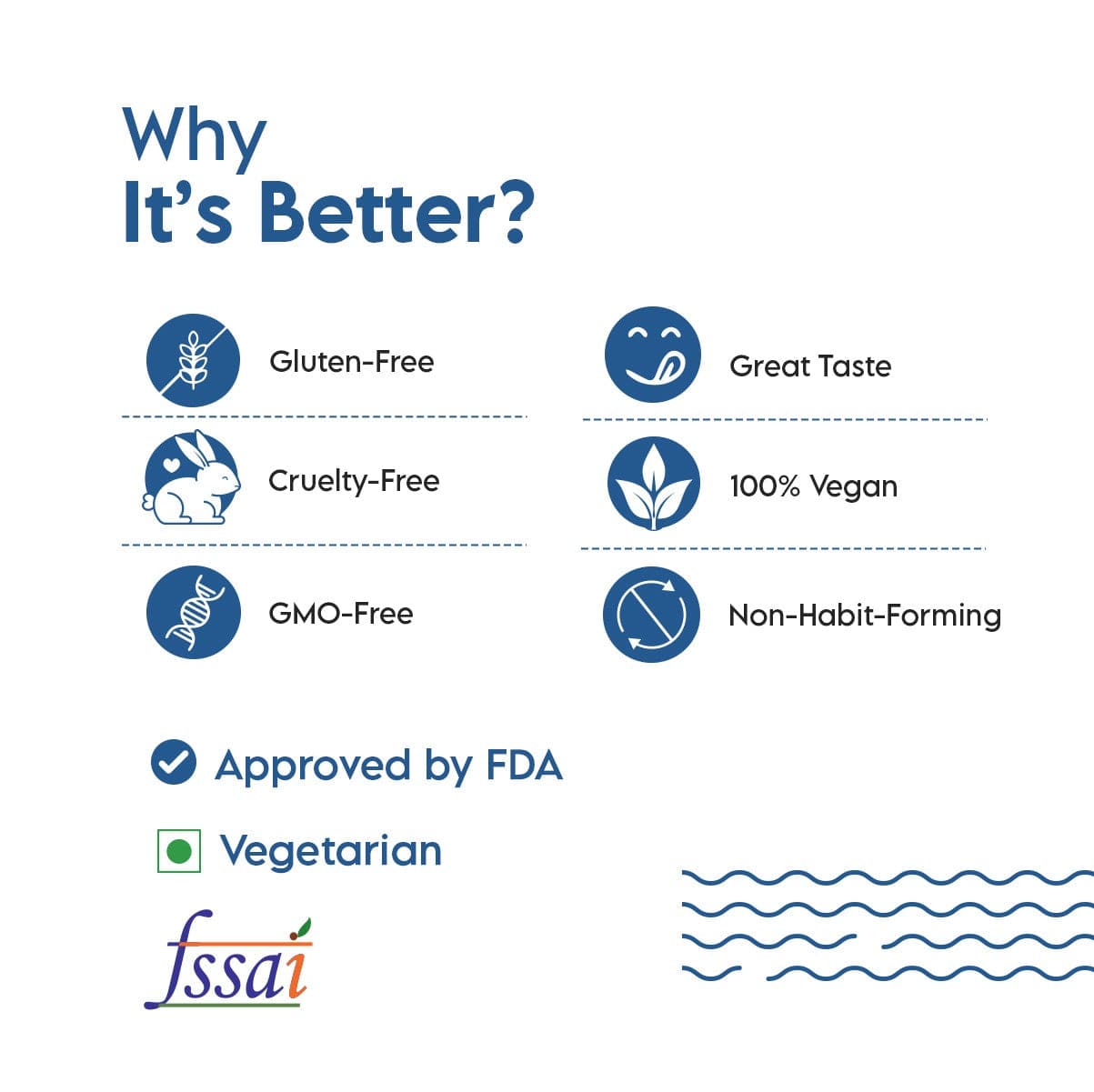 Testosterone Booster Tablets
Boosts Energy and Testosterone Levels
OFFERS
Get Flat 30% off on orders above ₹799
Get Flat 20% off on orders above ₹599
Buy 1 Get 1 ( On Gummies, Body Lotions & Perfumes)
Add Any 2 Products in Cart & 1 product will be FREE
Get Additional 5% OFF on prepaid orders
If your testosterone levels are low, you will feel low on strength, stamina, and energy. Don't let it happen to you – especially when you can do something about it! This natural blend of testosterone boosters will boost your vitality and give you the energy you need to perform in the gym, at home, or at work.
With a daily supplement that naturally increases testosterone levels, you can melt away belly fat while having more energy to create lean, healthy muscles. The Clensta Testosterone Booster tablets are known to support T-Level, performance, assist muscle growth, induce calmness, and promote vigour and overall male performance. These Testosterone Booster tablets for men will revitalise their masculinity and boost their energy and testosterone levels.
This incredible testosterone booster is loaded with advanced ingredients like Tribulus Terrestris, Kaunch Beej, Ashwagandha Extract, Ginseng Extract, Fenugreek Seed Extract, Ginko Biloba Extract, and Safed Musli Extract that are used to boost testosterone and support men's health.
Each 2 tablets contains Tribulus Terrestris Fruit Ext.(45% Saponins) 1000 mg, Kaunch Beej Root Ext. (Mucuna Pruriens) 400 mg, Ashwagandha Root Ext. 400 mg, Fenugreek seed Ext 300 mg, Safed Musli Root Ext 200 mg, Ginko Biloba Dried Leaves Ext. 40 mg, L- Citrulline(20%) 20mg, Ginseng Root Ext.(20%) 20 mg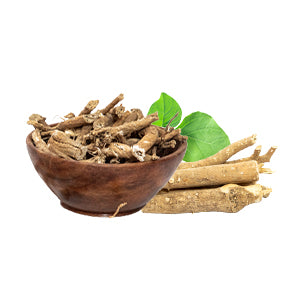 Ashwagandha Extract
It helps the body cope with stress and improves testosterone, energy, and stamina. It reduces anxiety and depression and improves sleep quality.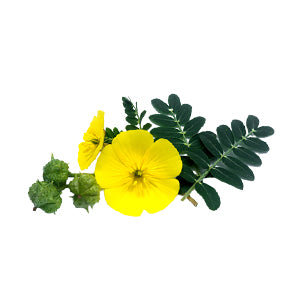 Tribulus Terrestris
It helps with male virility and general vitality. It enhances libido and sexual well-being without affecting testosterone and protects organ function.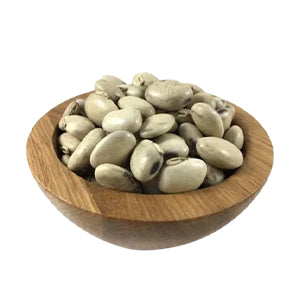 Kaunch Beej
Kaunch beej works as an aphrodisiac and helps in increasing sexual desire. It helps to improve sperm count and motility. It also helps to increase the production and quantity of semen. Apart from this, Kaunch beej helps reduce physiological stress and improves semen quality.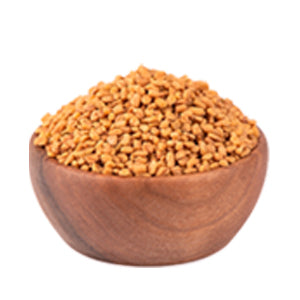 Fenugreek Seed Extract
It reduces symptoms of possible androgen deficiency, improves sexual function, and boosts testosterone.

Supports T-Level

Boosts Performance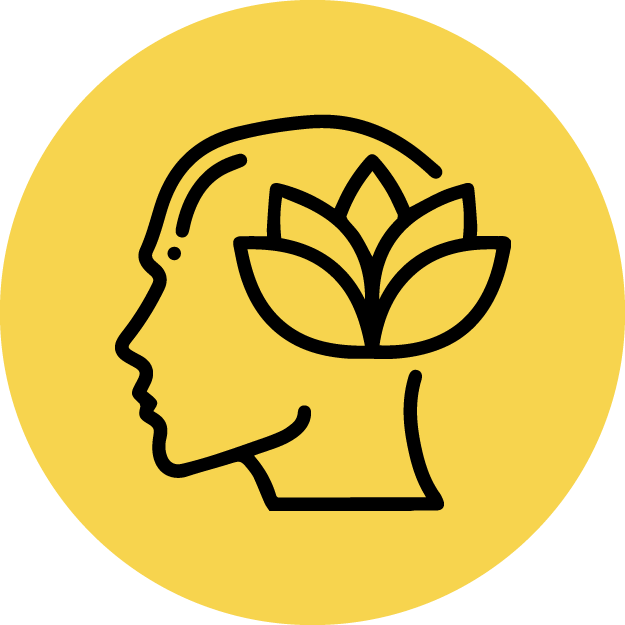 Induce Calmness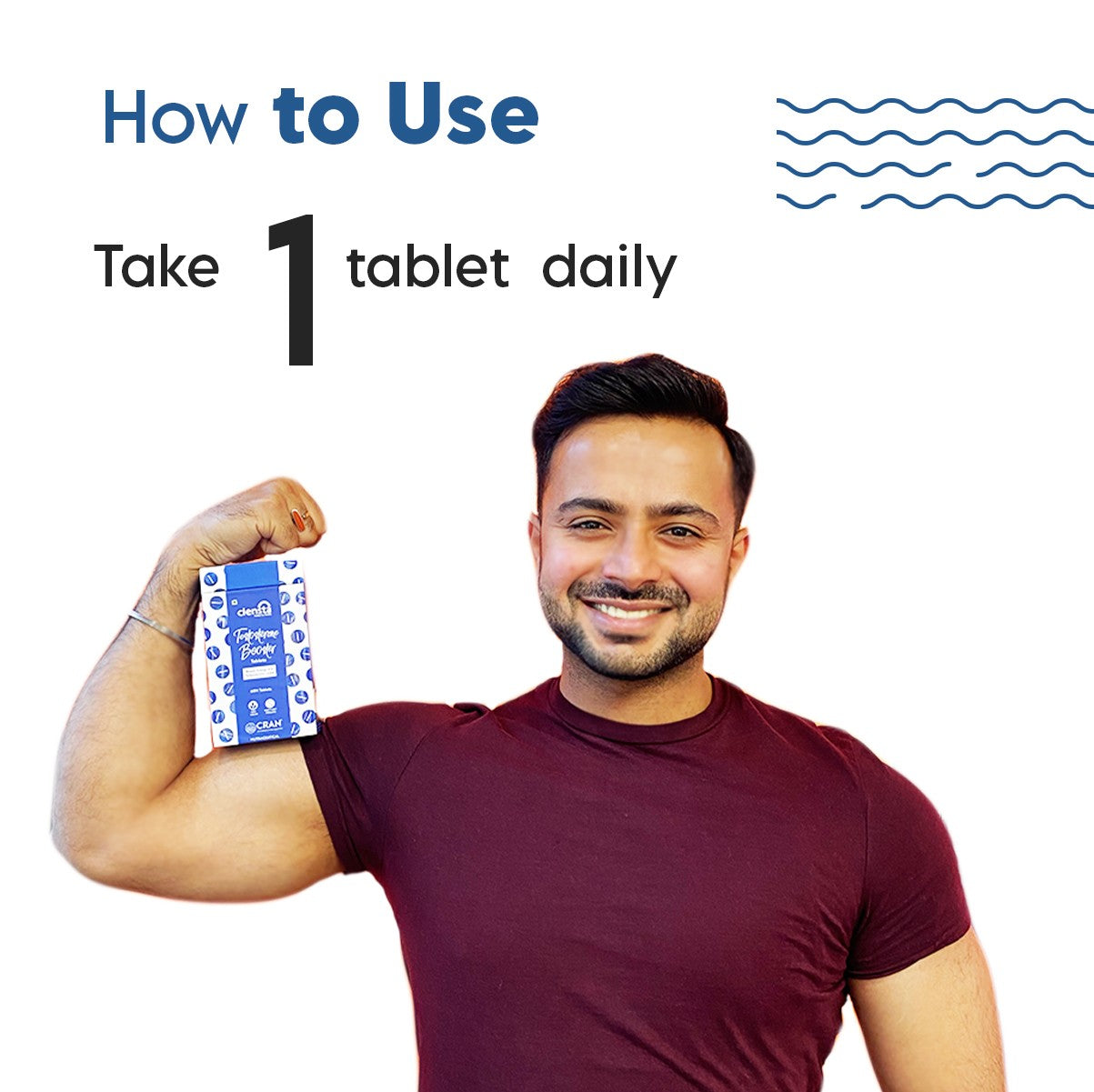 1

"Take one Capsule (one serving) daily or as directed by your healthcare professional.
Disclaimer: Consult a doctor if you're lactating, pregnant or taking any medications. Not to exceed the stated recommended daily usage. This product is not intended to diagnose, treat, cure, or prevent any disease(s).
Best supplement🌟
Best testosterone booster in the market, highly recommended.It's natural and safe without any banned substances. It's is value for money. If you are into bodybuilding and you want to see some magnificent changes in your physique you should buy it, it's totally safe and natural. People who have low testosterone also can take it. It will surely help you. 🌟💯
Good testo booster capsules
One of the best testosterone enhancers available in the market. I feel more energetic and active now. No side effects. Shud try
Improve muscle strength
This product is pure and natural without any harmful chemical component .... It is useful for men for energy ...
Perfect
Perfect, am a gym guy and this is perfect capsule for me what i want,no side effects,easy to use
Increase overall energy level and helps in recovery
Start noticing increase in energy level after a week of consumption